could not help me self, The noise of the hard drives in this brand new case were sending me over the edge, i couldn't take the resonating noise of them so ended up getting the drill out and getting some of the rivets drilled out.
started out looking like a mess and if you can see past the thick elastic bands then you'll see that she isn't that bad.
Got me self an SSD in there now and all is good. but it does look a little shoddy!

this is what it was like this morning when i opened her.
So decided to pull her apart today....
And then another..as you can see i was experimenting with the fan on the out side of the case but with all them wires etc it would not have mattered.
..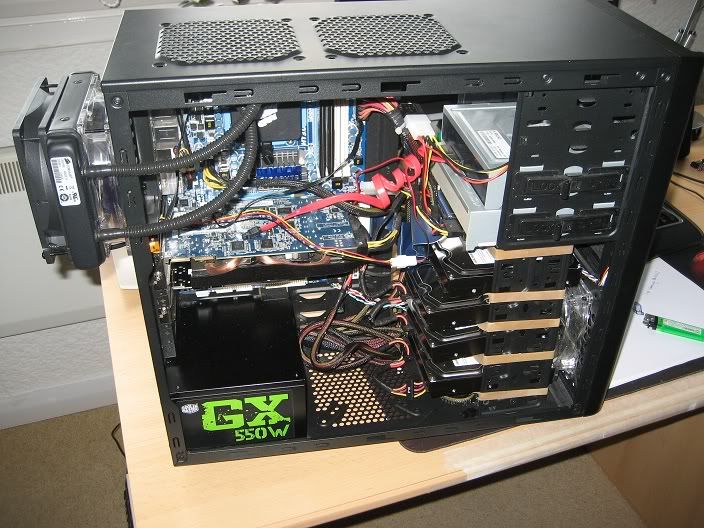 So pulled the cage out of it!, installed the fan in the correct way this time (as temps are great when it's closed up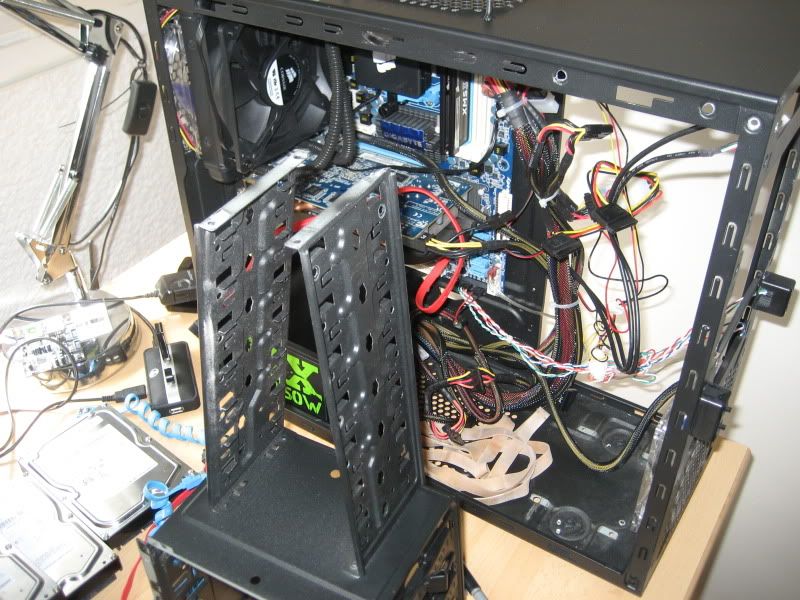 great big gaping hole!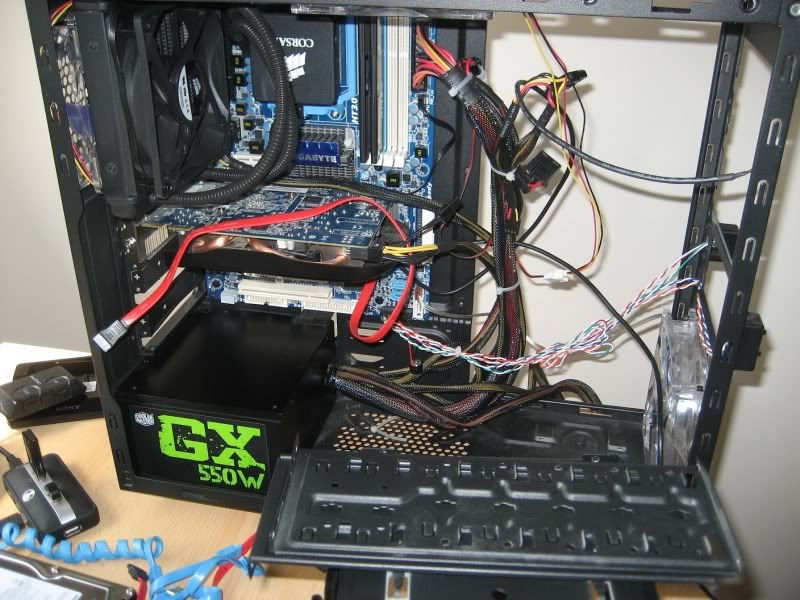 cage built for hard drives...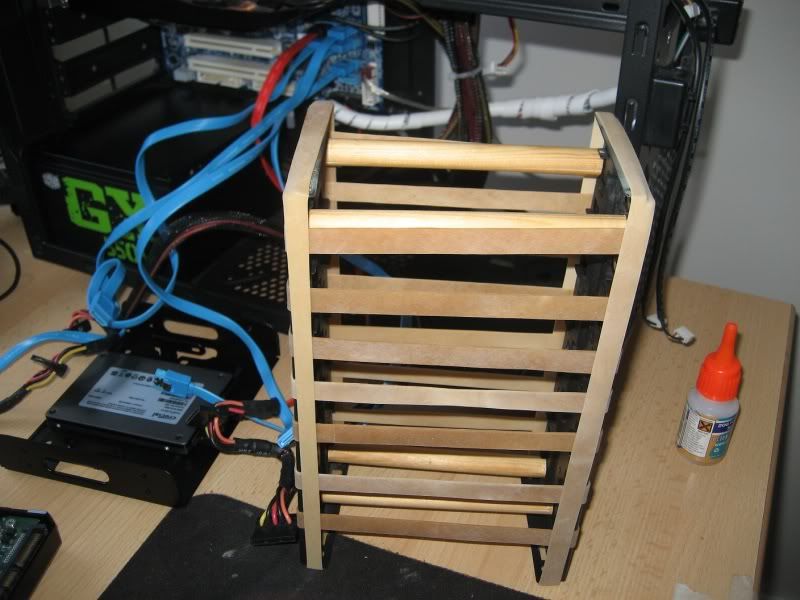 Testing the Hard Drive array after going ACHI for the SSD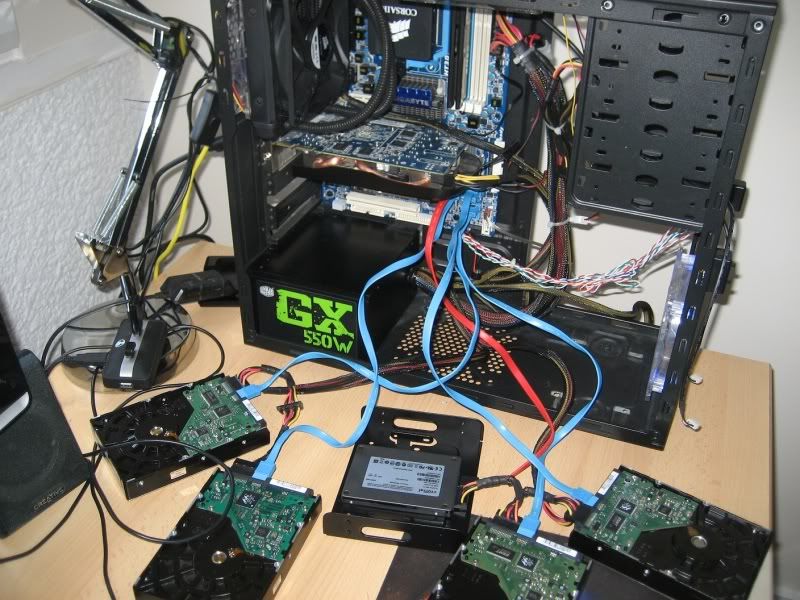 Bit of cable tidy.....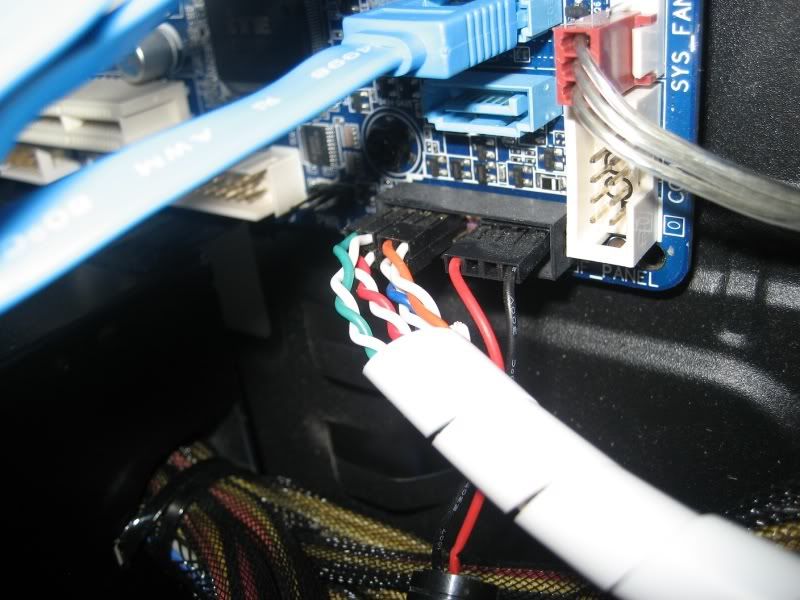 hard drives back in.....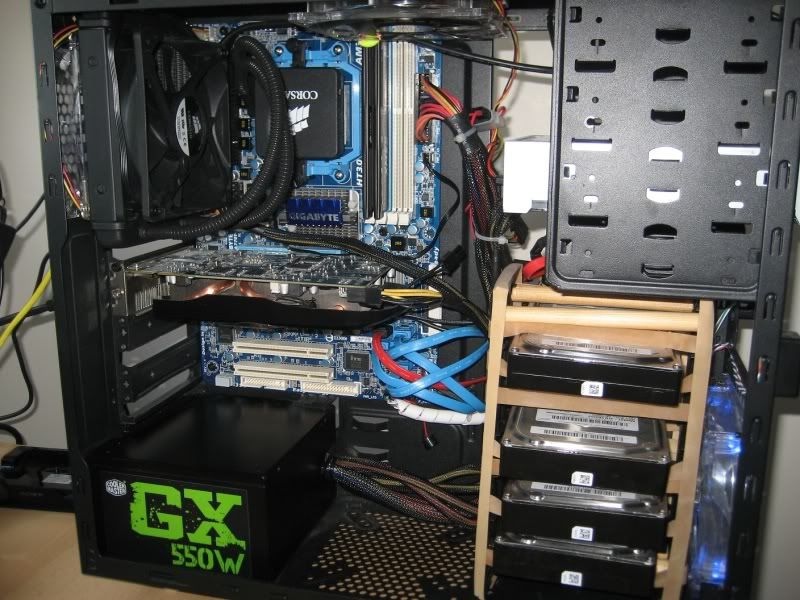 Back side of the case.....all the cables are going to be hidden now !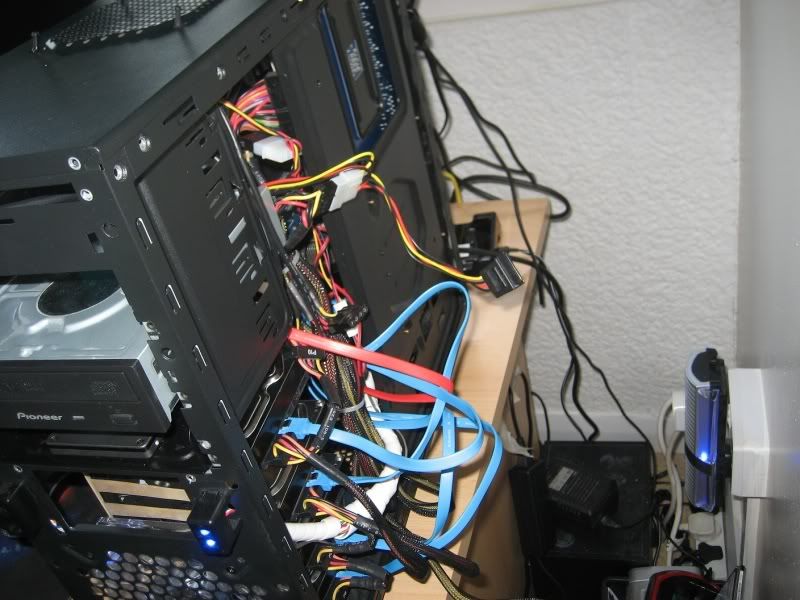 Looking a little better....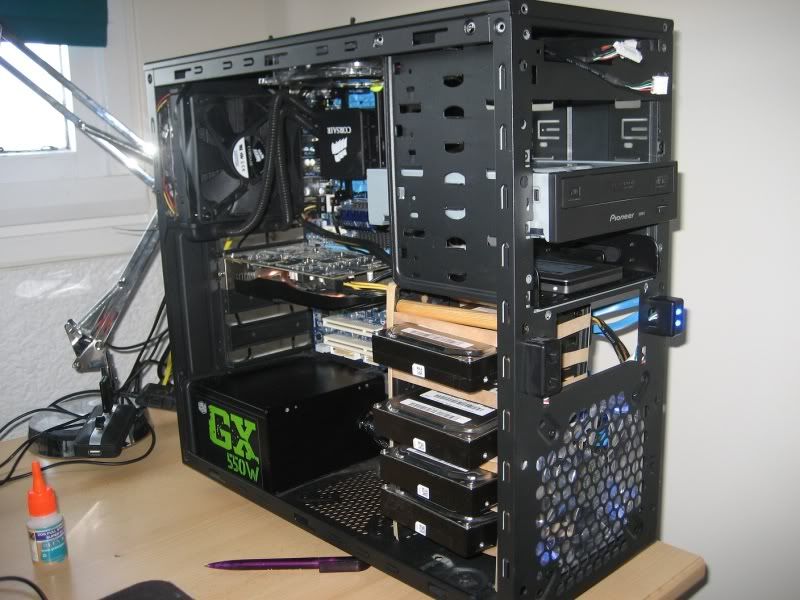 and that's where i'm up too...
CPU
Motherboard
Graphics
RAM
AMD Phenom II X6 Black Edition 1100T, 3565 MHz (16
M5A88-V EVO ASUS
ATI Radeon HD 5700 Series (1024 MB)
4086 MB (DDR3-1333 DDR3 SDRAM)
Hard Drive
Optical Drive
OS
Monitor
64GIG-SSD-AMD1X2Mirror/RAID1+AMD 2+0 Stripe/RAID0
PIONEER DVD-RW DVR-219L
windows 7 64 bit
Monitor Samsung SyncMaster 226BW/MagicSyncMaster C
Keyboard
Power
Case
Mouse
Wireless Keyboard (IntelliType Pro)
550w
gigabyte
Wireless Mouse (IntelliPoint)
View all
hide details
CPU
Motherboard
Graphics
RAM
AMD Phenom II X6 Black Edition 1100T, 3565 MHz (16
M5A88-V EVO ASUS
ATI Radeon HD 5700 Series (1024 MB)
4086 MB (DDR3-1333 DDR3 SDRAM)
Hard Drive
Optical Drive
OS
Monitor
64GIG-SSD-AMD1X2Mirror/RAID1+AMD 2+0 Stripe/RAID0
PIONEER DVD-RW DVR-219L
windows 7 64 bit
Monitor Samsung SyncMaster 226BW/MagicSyncMaster C
Keyboard
Power
Case
Mouse
Wireless Keyboard (IntelliType Pro)
550w
gigabyte
Wireless Mouse (IntelliPoint)
View all
hide details