So, I was sitting in my room thinking about how I'm going to get a new case soon, but why wait for a new case!? After a long period of time, I finally constructed the ultimate gaming case!
Here it is! Enjoy!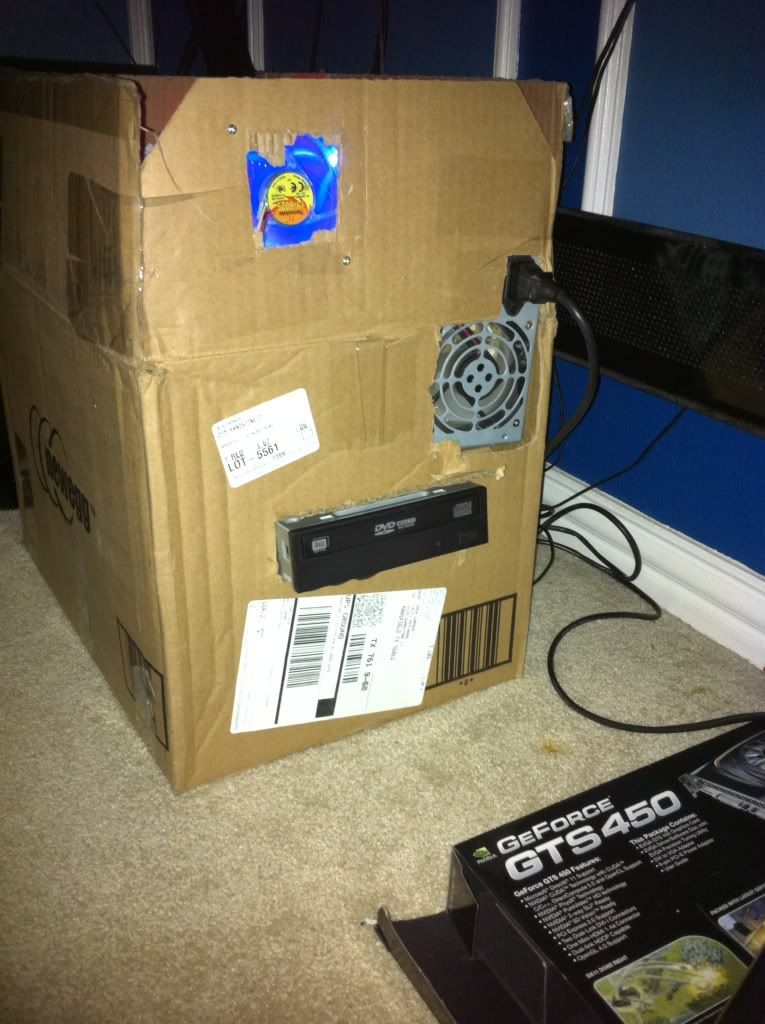 Notice the psu and exhaust fan on the front for extreme power and cooling.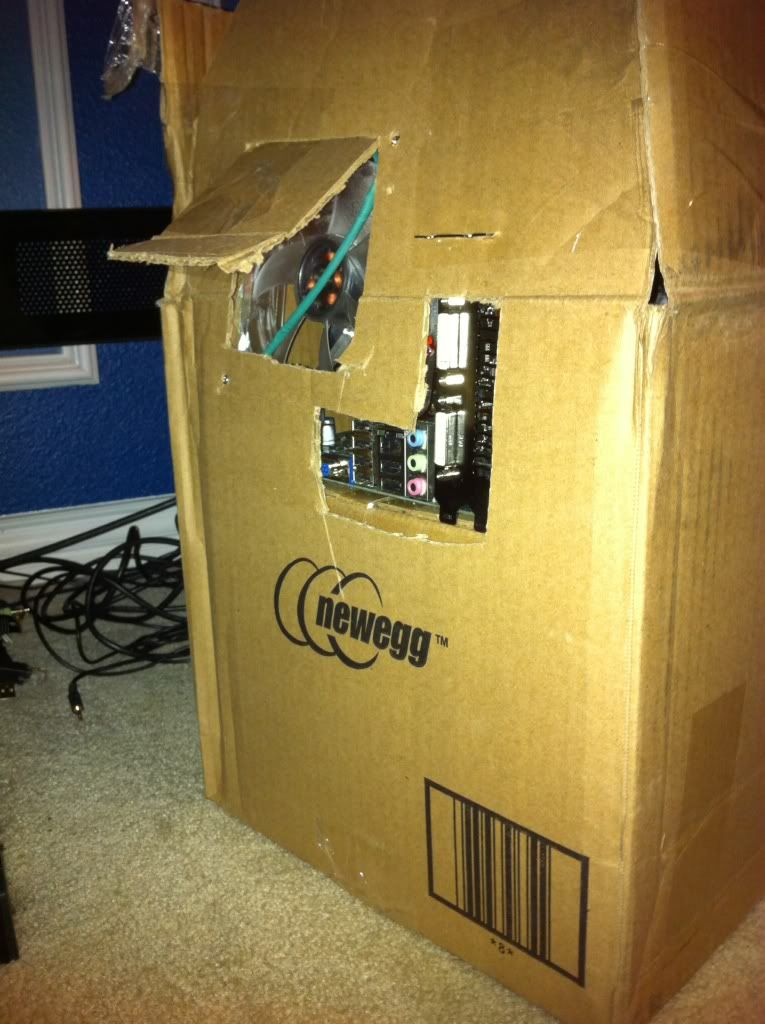 I thought of everything with this case, also notice the intake is on the back with a flap and the custom cut io screen.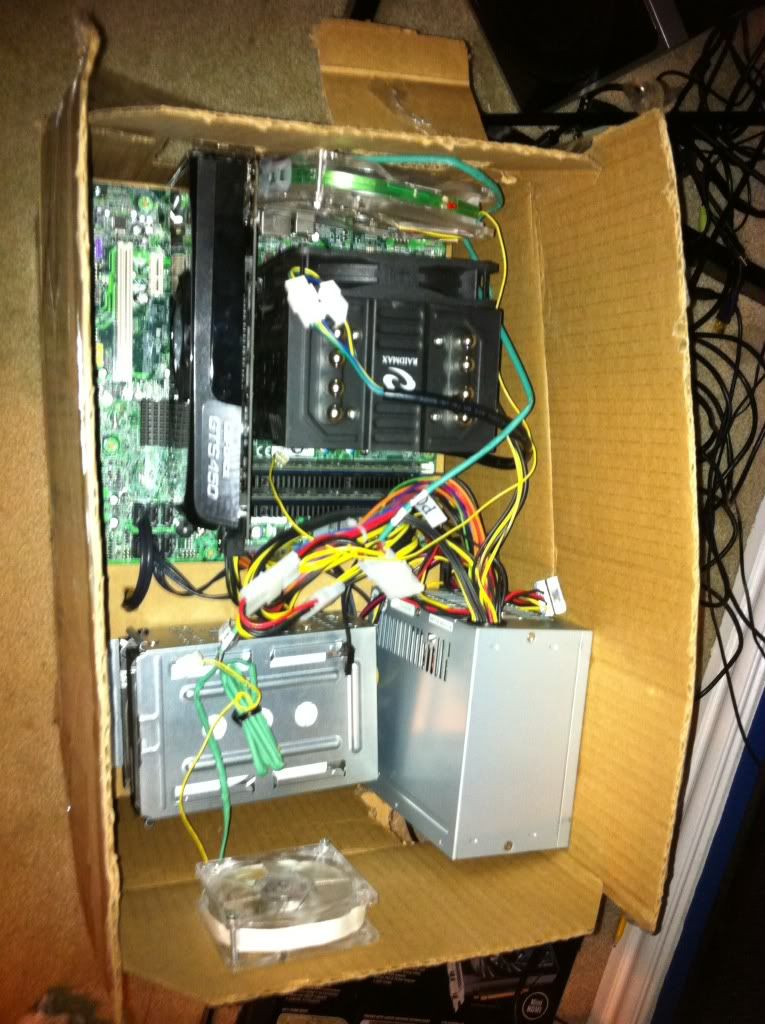 The components fit perfectly in the perfect spots semi bolted down, with virtually no clutter.
And what's a gaming case without 2 colors that don't compliment each other well.
But wait...there is more. I have even added a security system. Notice how there is no power button. Hot damn.
Thanks for looking at my case thread. Leave me feedback!!!
Edited by ThePhlood - 7/23/11 at 11:51pm
CPU
Motherboard
Graphics
RAM
i7 2670qm
Clevo P15xEMx
GTX 675M
8 GB
Hard Drive
Monitor
Keyboard
Mouse
Seagate XT 7200RPM NCQ Hybrid
95% Gamut (Matte)
Backlit
Razer Orochi
View all
hide details
CPU
Motherboard
Graphics
RAM
i7 2670qm
Clevo P15xEMx
GTX 675M
8 GB
Hard Drive
Monitor
Keyboard
Mouse
Seagate XT 7200RPM NCQ Hybrid
95% Gamut (Matte)
Backlit
Razer Orochi
View all
hide details