Here is a screen shot of my temps etc. Seems to me that this is about as far as I should push this chip with my current cooling. What do you think?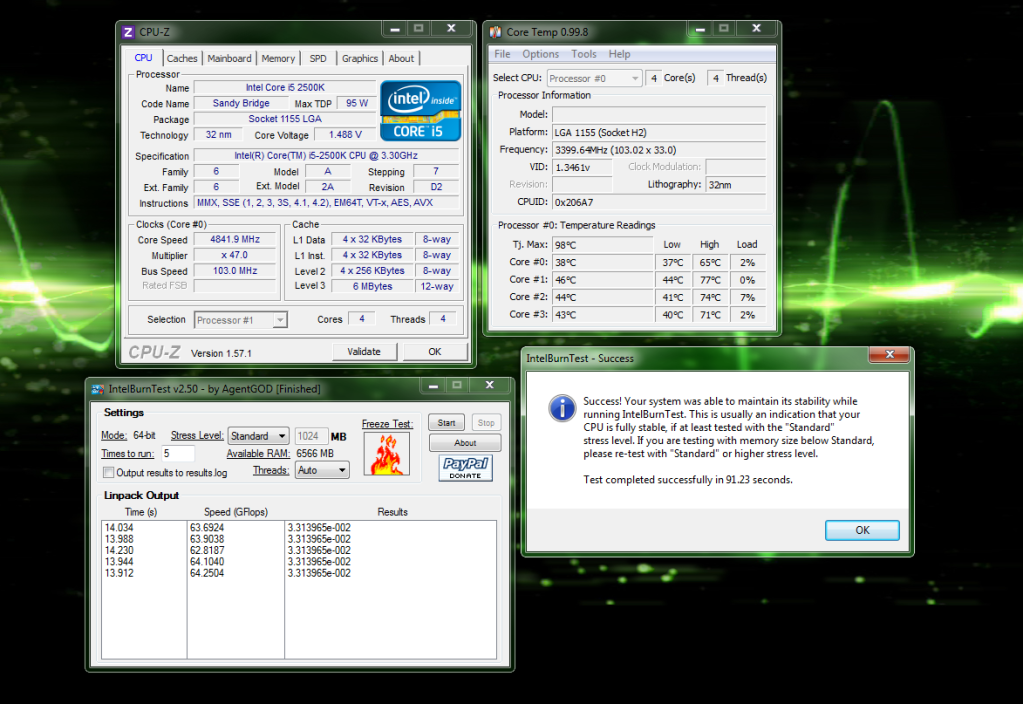 Here is what I'm running now. It seems totally stable so far so I'm going to give it 8-12 on prime.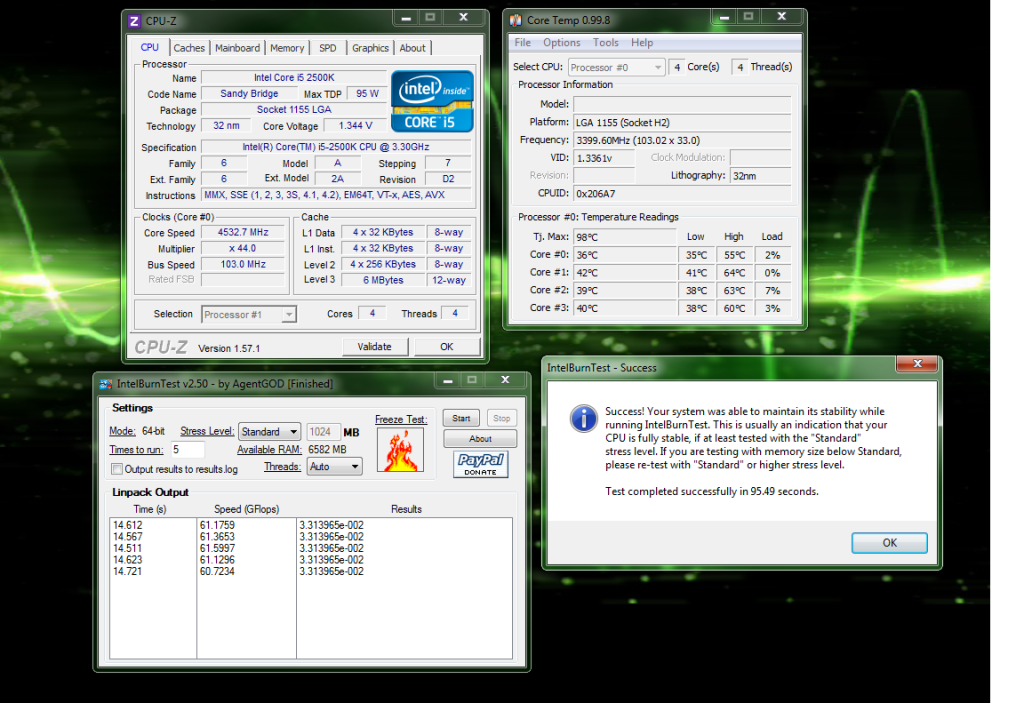 Thanks for your input. This was my first night overclocking my Sandybridge so I'm still getting familiar.
CPU
Motherboard
Graphics
RAM
2500K
ASUS P8P67 EVO
Calibre GTX 480
Corsair Vengence
Hard Drive
Optical Drive
Cooling
OS
Vertex 2
LG DVD
What ever is being tested
Windows 7 professional 64bit
Monitor
Keyboard
Power
Case
Acer 23"
Generic
High Power Astro PT 700w
Antec 900/TBD
Mouse
Mouse Pad
ooold Microsoft POS
Wood
View all
hide details
CPU
Motherboard
Graphics
RAM
2500K
ASUS P8P67 EVO
Calibre GTX 480
Corsair Vengence
Hard Drive
Optical Drive
Cooling
OS
Vertex 2
LG DVD
What ever is being tested
Windows 7 professional 64bit
Monitor
Keyboard
Power
Case
Acer 23"
Generic
High Power Astro PT 700w
Antec 900/TBD
Mouse
Mouse Pad
ooold Microsoft POS
Wood
View all
hide details