Well, Sunday night I was working on getting a better NB clock and started running a 3DMark 11 run. I walked off for second and game back to a black box. Figuring it just didn't like the voltage and hit the power button, and POP!!. I looked inside and everything looked fine, so I hit the power button again and got flash bang and FLAME!! This was the same rig in my sig. Most of what I've read said that mainly X6's had problems with the VRM's burning up while overclocking. Pics of the after math: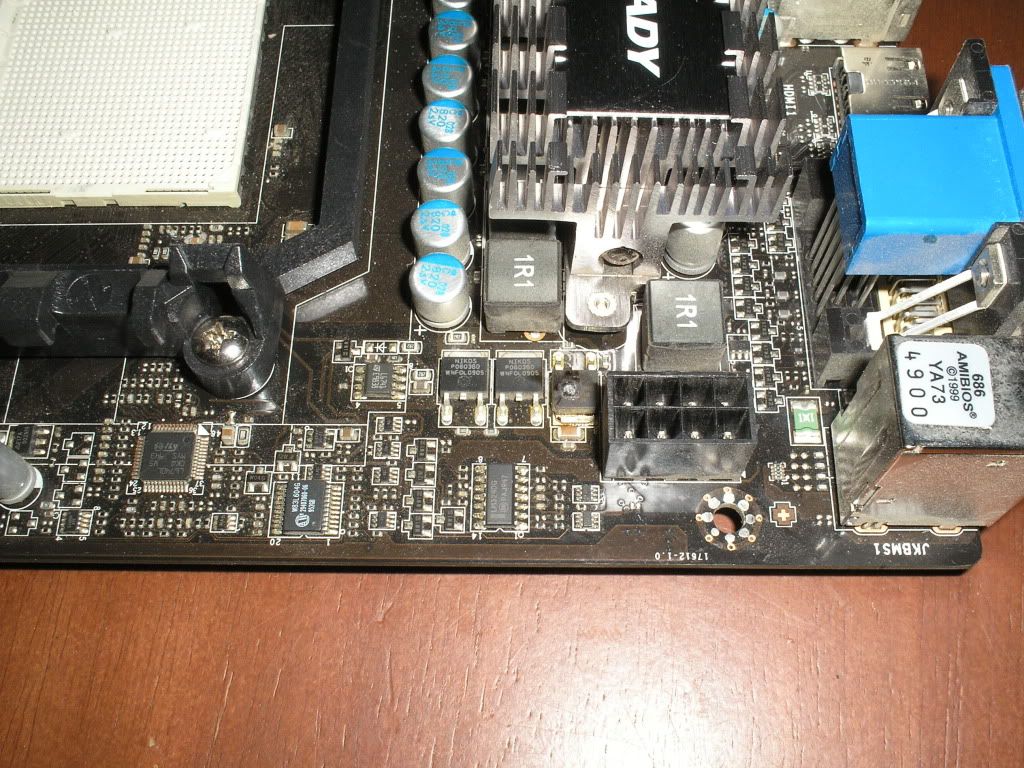 This is the only one that turned out well.
Well, I finally got it pulled out and called MSI today. Even after telling them all the horror stories of these boards and explaining I didn't want to leave this thing folding one day and come home to a smoldering pile of a house, they said they have no upgrade path, or side grade path (going to Intel). So, it's pretty much a gamble as to whether or not the next one will do the same. It's pretty sad that a company would allow dangerously faulty components remain in use without so much as a warning, but to then tell them they have to take the chance with a second board, :/ . My voltages where all in the safe range and my CPU was only around 1.475 @ 4.0 so it wasn't even a hard push.
Needless to say, that was probably my last MSI product. The refurb will go straight to ebay. And my new UD5 will be here tomorrow (theoretically). As far as I can tell it has the best VRM's and performance on the market for the price.
If anybody know a way to get my data off of my RAID array from that chipset there would be some serious rep and possible money as a reward. LOL
Thanks for looking, hopefully this can help someone, or help bring this up to MSI that their product could be quite dangerous.