My childhoodgames:
pc:
- Commander Keen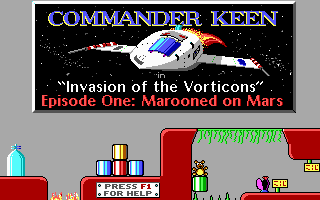 - Wolfenstein 3D
- Doom
- Duke Nukem 3D
- Leisure suit larry
NES:
- Teenage Mutant Ninja Turtles (in the US Teenage Hero Ninja Turtles)
- Probotector (in the US it is called Contra. The EU didn't like the fact that people could should so they had to replace the humans in Robots lol)
And alot more NES games but those two come to mind. I really liked those games!
Edited by GoldenGeisha - 7/27/11 at 8:29pm
CPU
Motherboard
Graphics
RAM
I5 2500K
ASRock extreme 4
2x Radeon HD 6950 2G (HIS + Powercolor)
2x4G (Kingston)
Hard Drive
Optical Drive
OS
Monitor
Samunsung Spinpoint F3 1T
LG
Windows 7 Home
LG W2363D
Keyboard
Power
Case
Mouse
Microsoft thingy
Corsair TX 750W
Cooler master 690 II
Logitech M180
View all
hide details
CPU
Motherboard
Graphics
RAM
I5 2500K
ASRock extreme 4
2x Radeon HD 6950 2G (HIS + Powercolor)
2x4G (Kingston)
Hard Drive
Optical Drive
OS
Monitor
Samunsung Spinpoint F3 1T
LG
Windows 7 Home
LG W2363D
Keyboard
Power
Case
Mouse
Microsoft thingy
Corsair TX 750W
Cooler master 690 II
Logitech M180
View all
hide details