Yesterday. Yesterday was magic. I had lots of cool stuff come in the mail. I giggled while opening everything.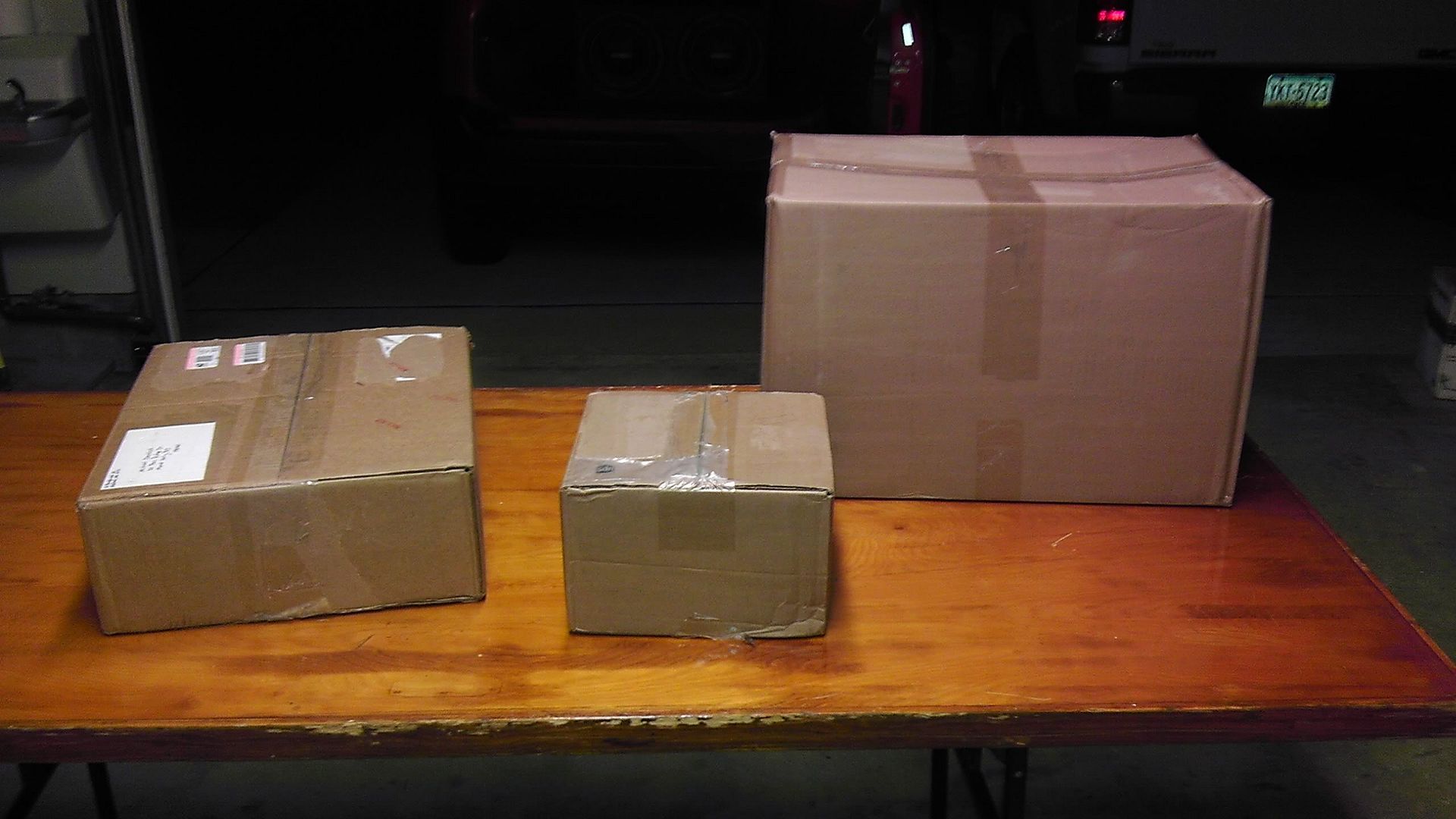 Here is my swiftech CPU waterblock, resovoir, pump, and radiator, my second Radeon 5870, 2x EK FC5870 GPU blocks, an EK bridge for the graphics cards, tubing, and other miscellaneous hardware that came today!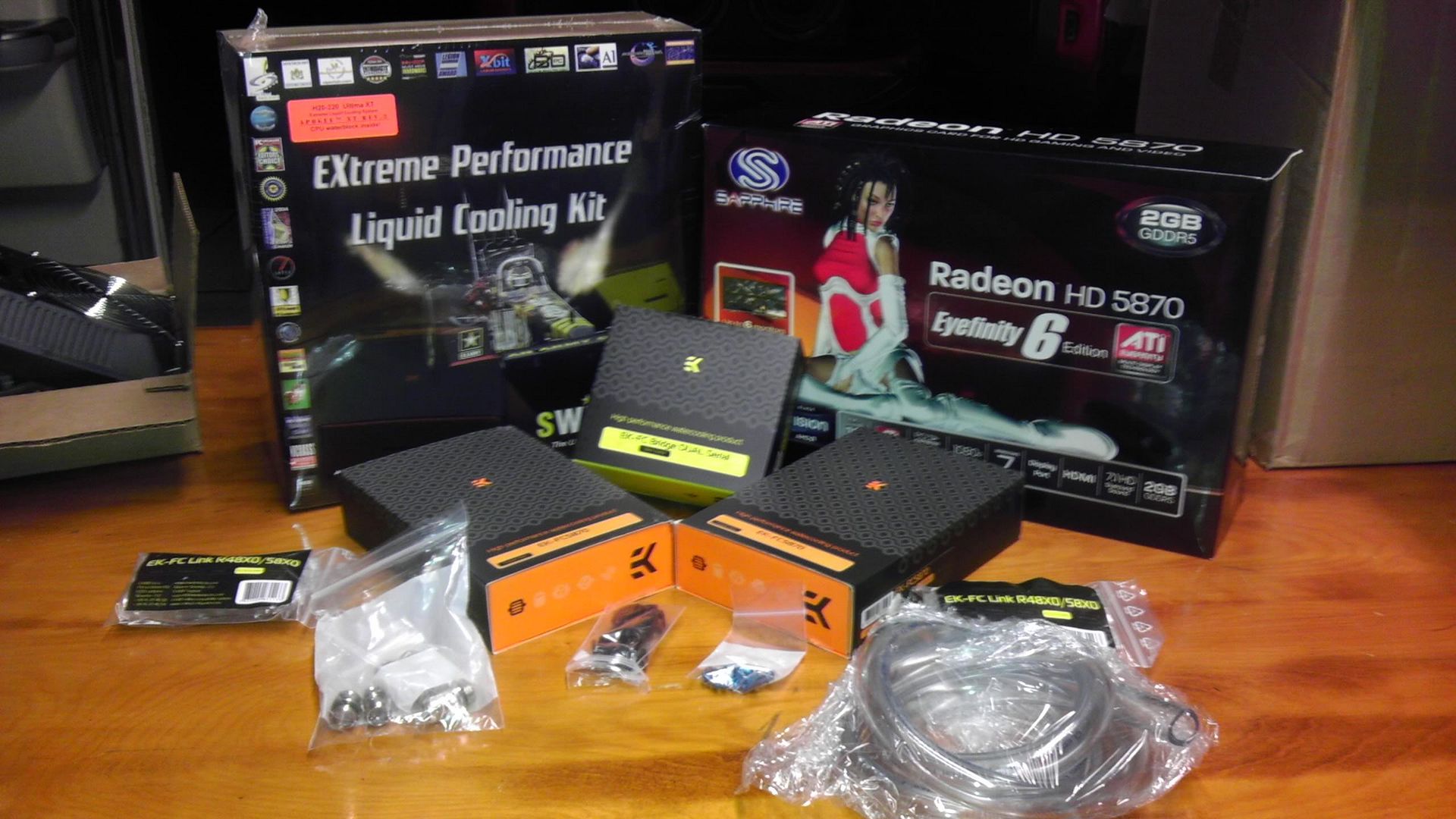 And so I got to work, taking apart my graphics cards, and assembling my waterblocks. They were quite a pain...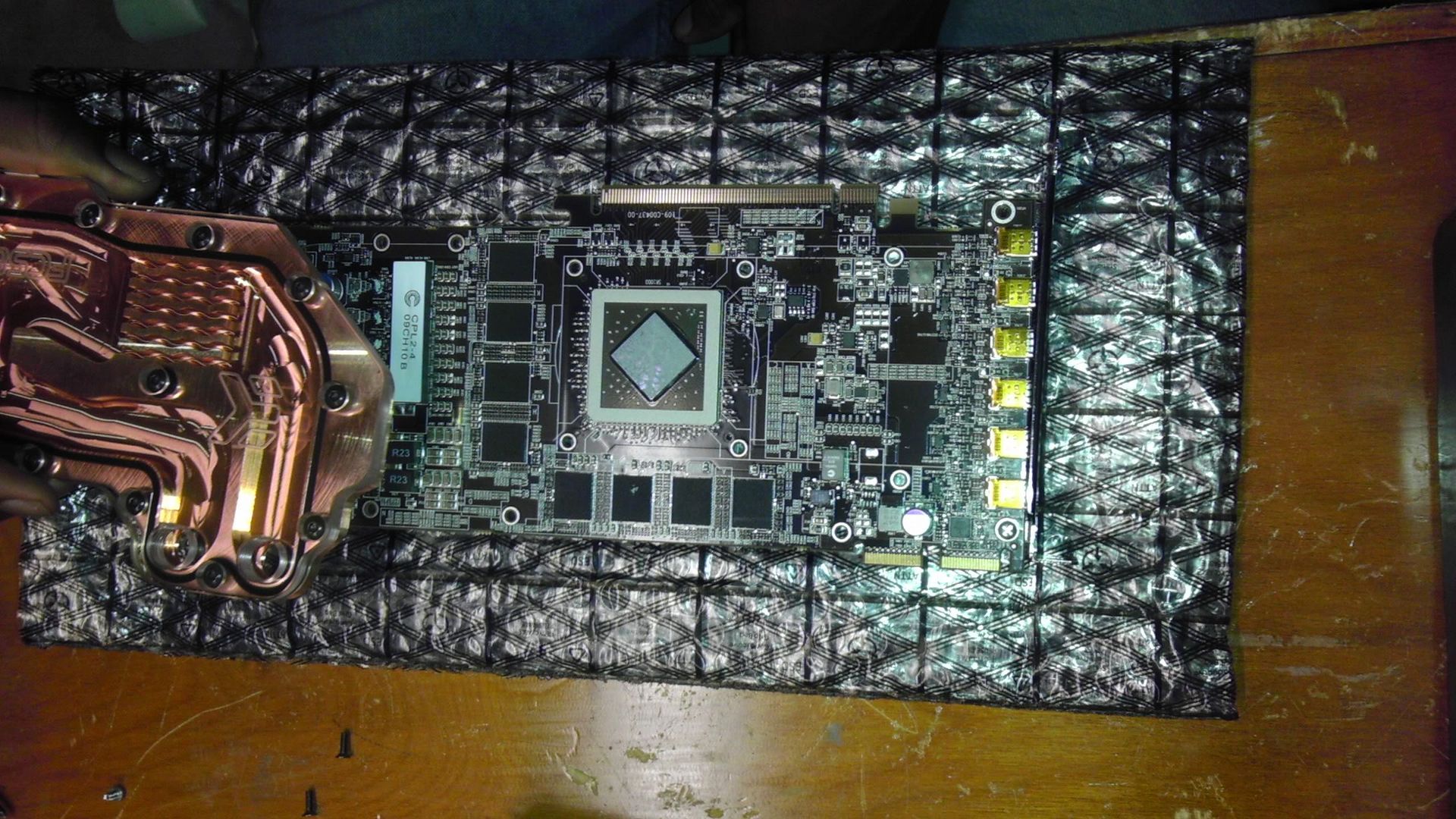 And done.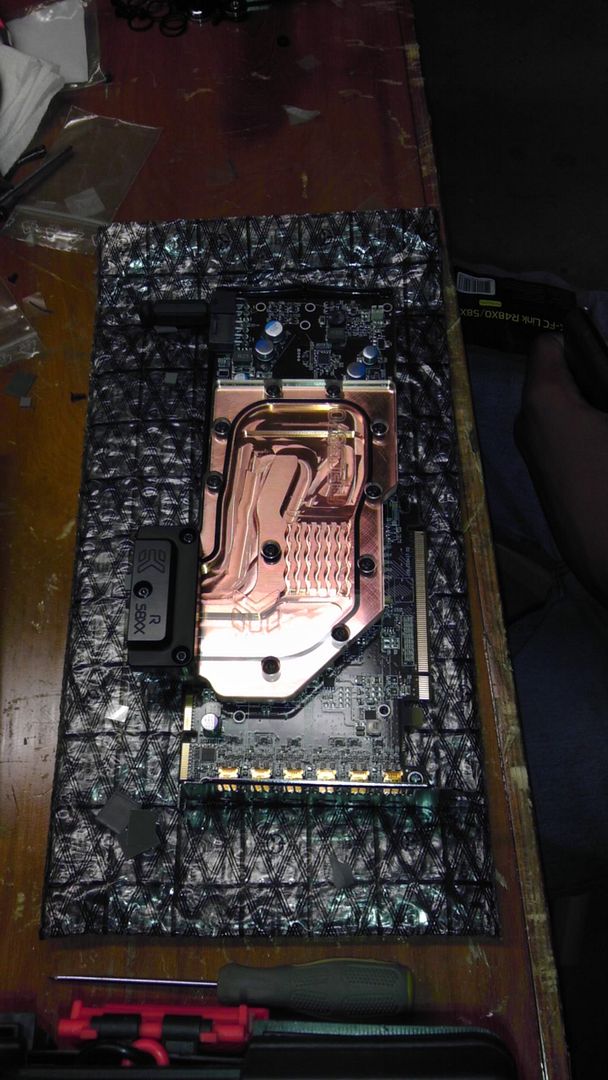 and with the power of Internet magic, 3 lines later and the second one is done too!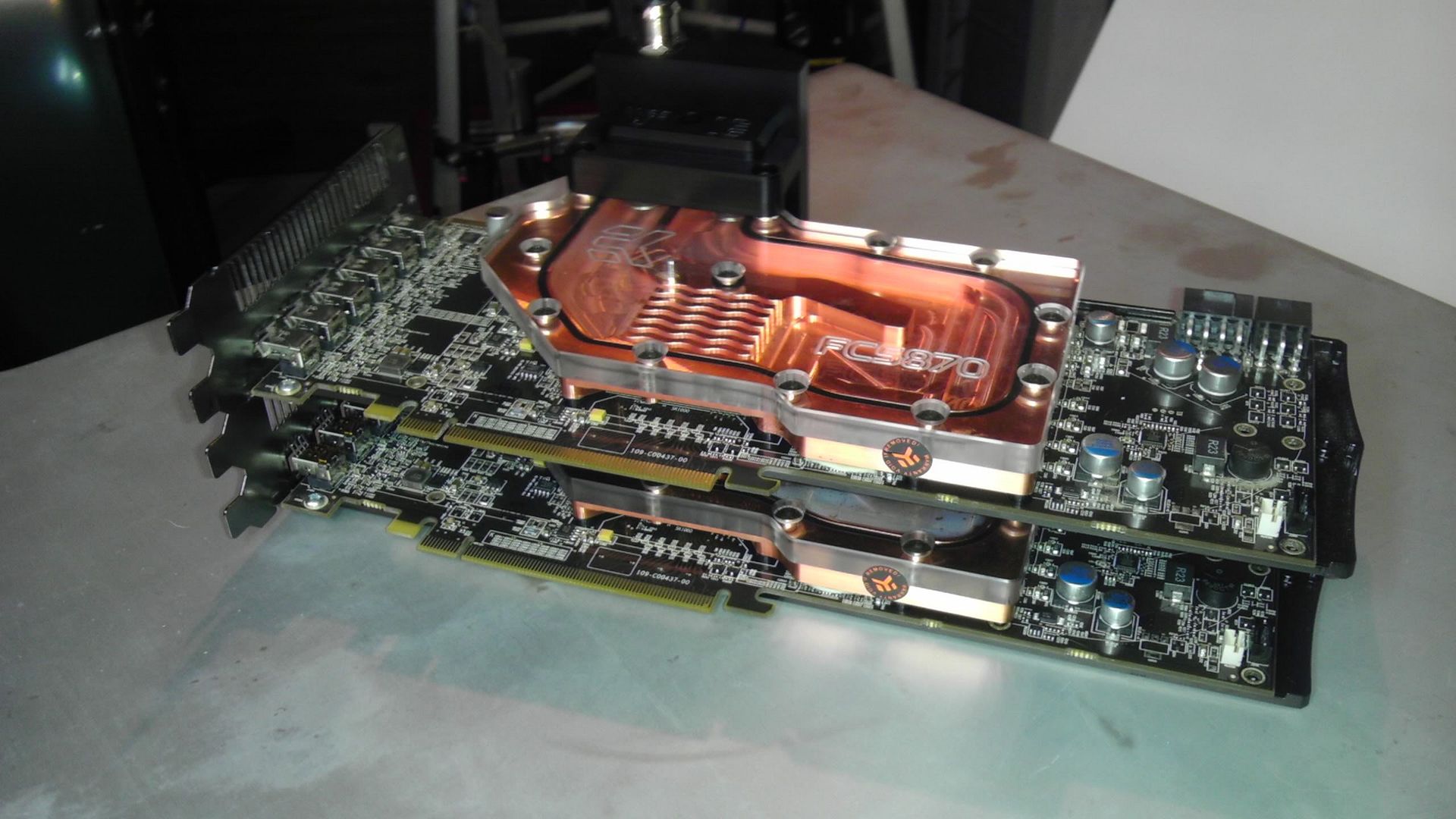 Next up was mounting the radiator. I wanted to make this look pretty stock from the outside. So to fit my 2x120mm radiator, I decided to mount it on the bottom of the mac. That way it would draw air up through the bottom of the computer, and a casefan bolted to the front of the case will send a cross breeze to move the hot air out the back of the case. Here I have the fans bolted down with the radiator on the other side of the case, so I can draw everything up.
And then I started cutting/drillling. I don't think my mac ever had this in mind when I bought it.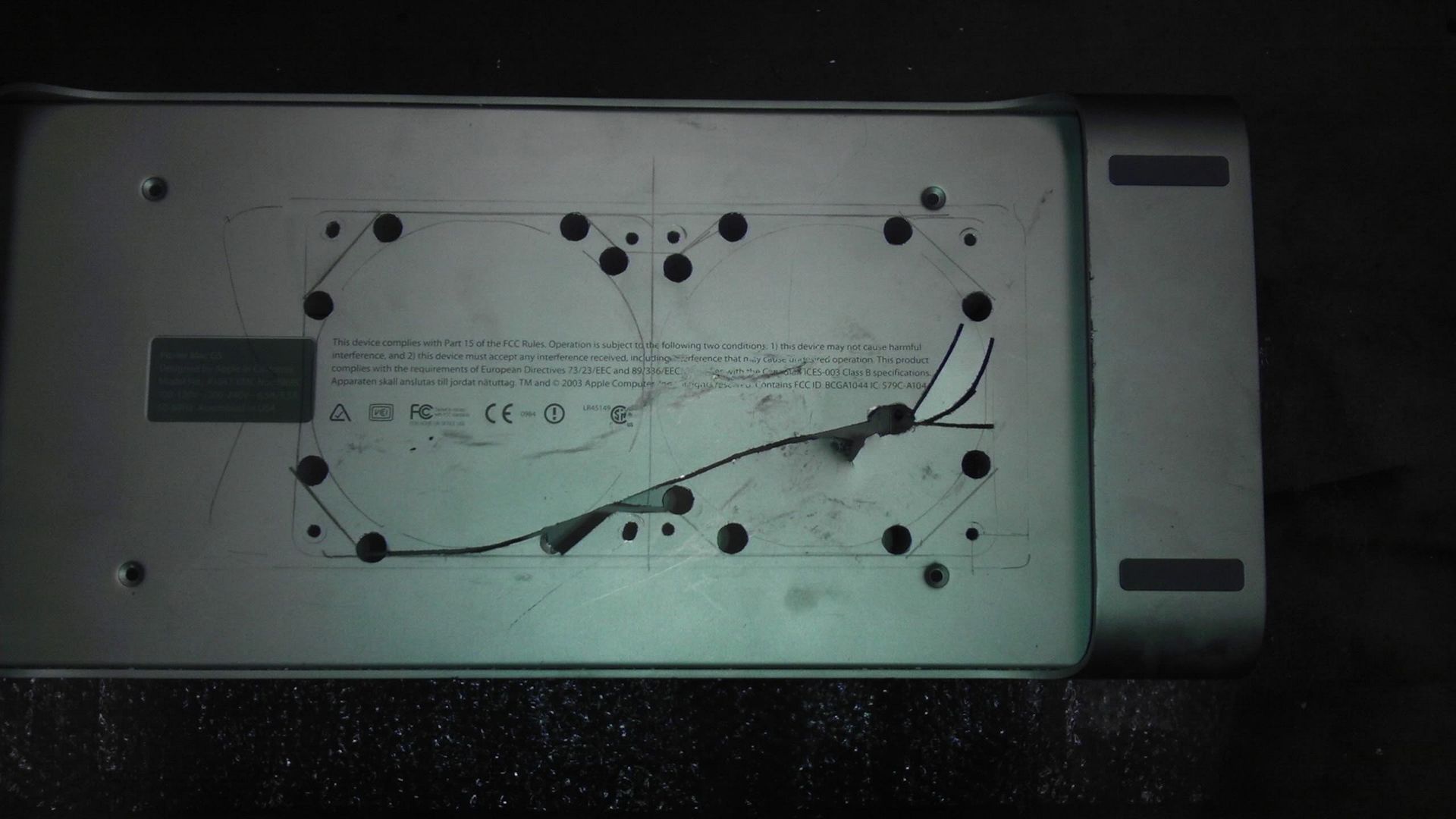 But eventually I was able to cut everything out.
Mounting everything together, and I now have this: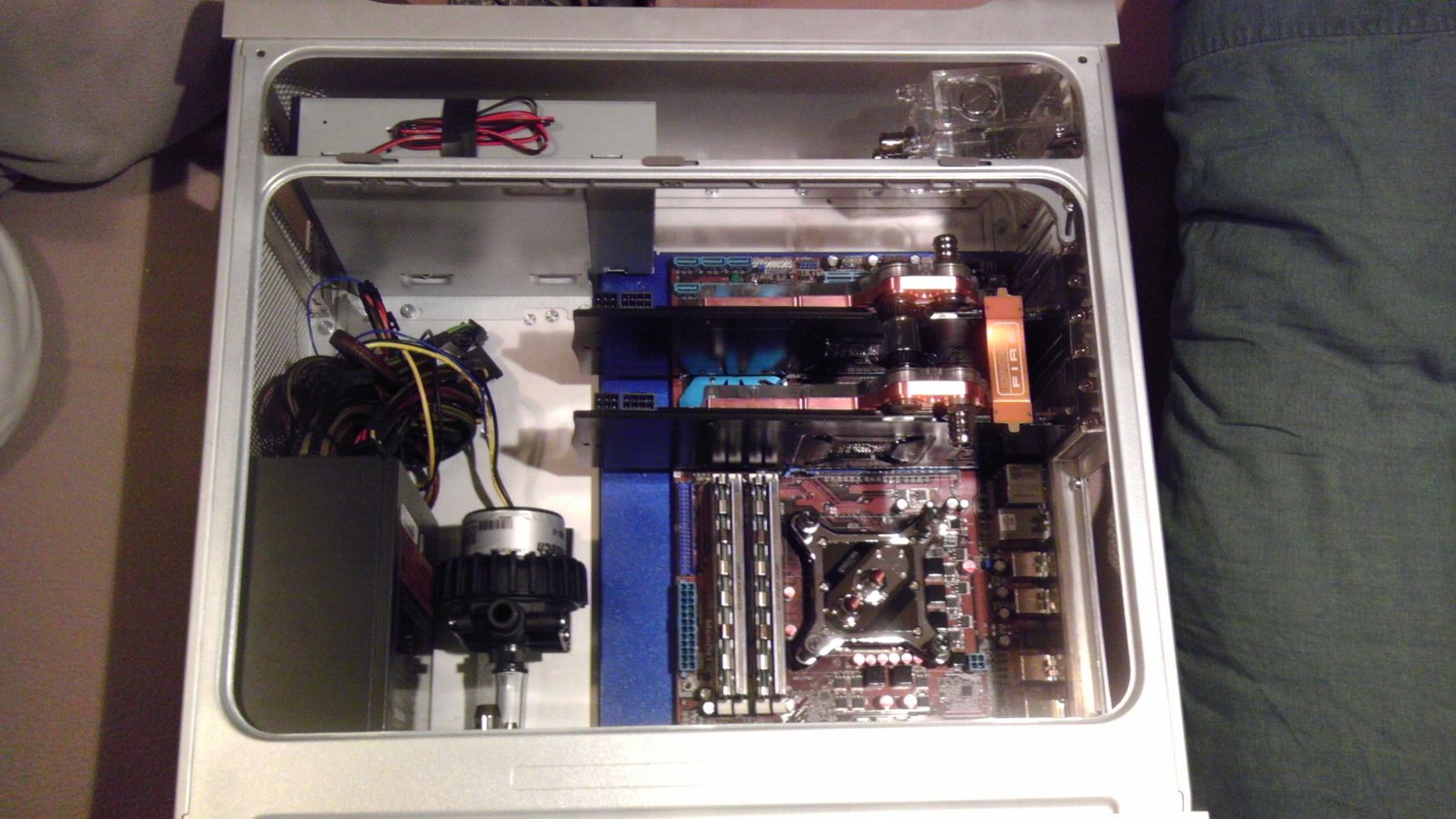 Here shows the bottom half of the case, with pump, radiator, and cpu block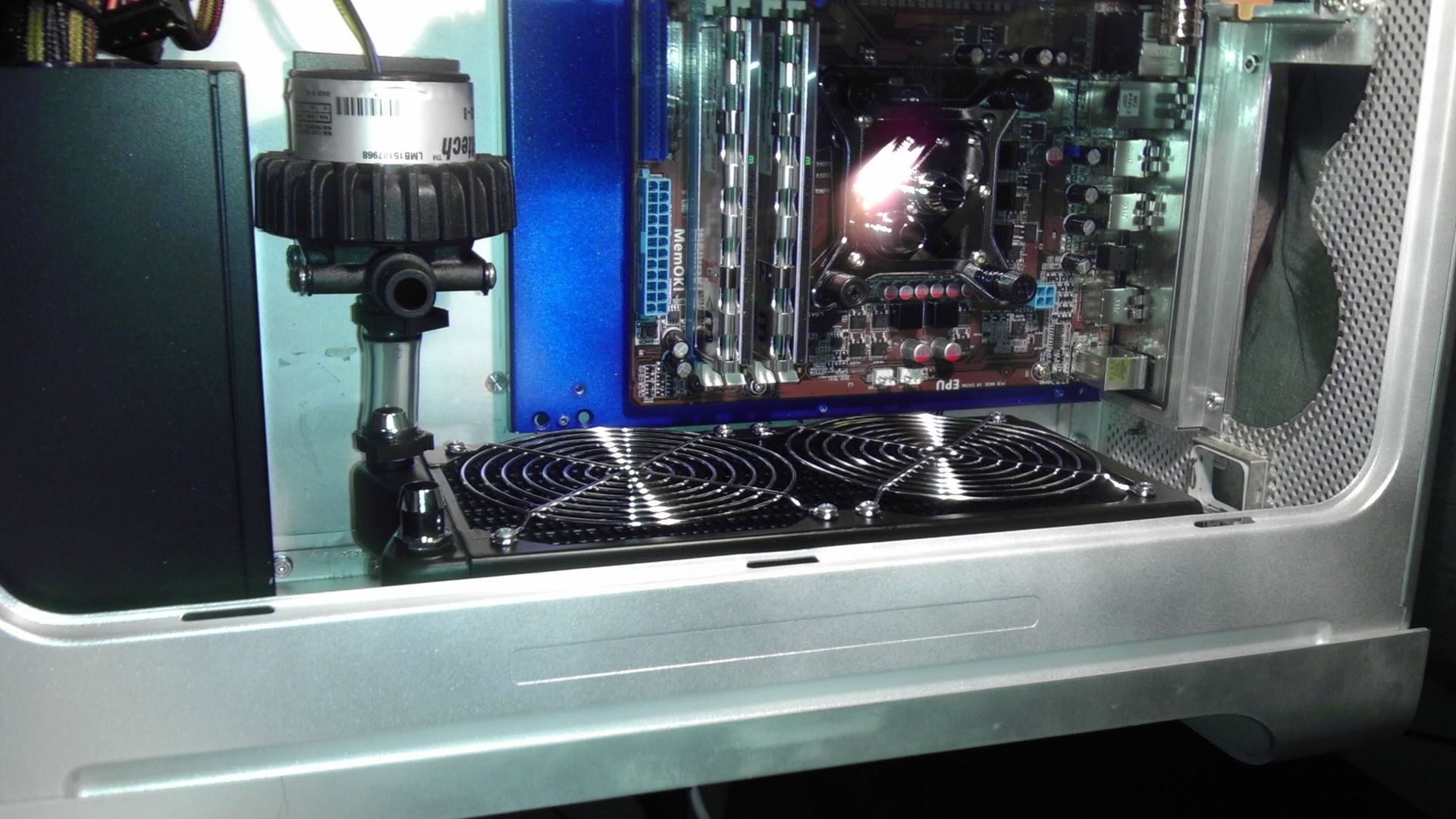 A closeup of the CPU block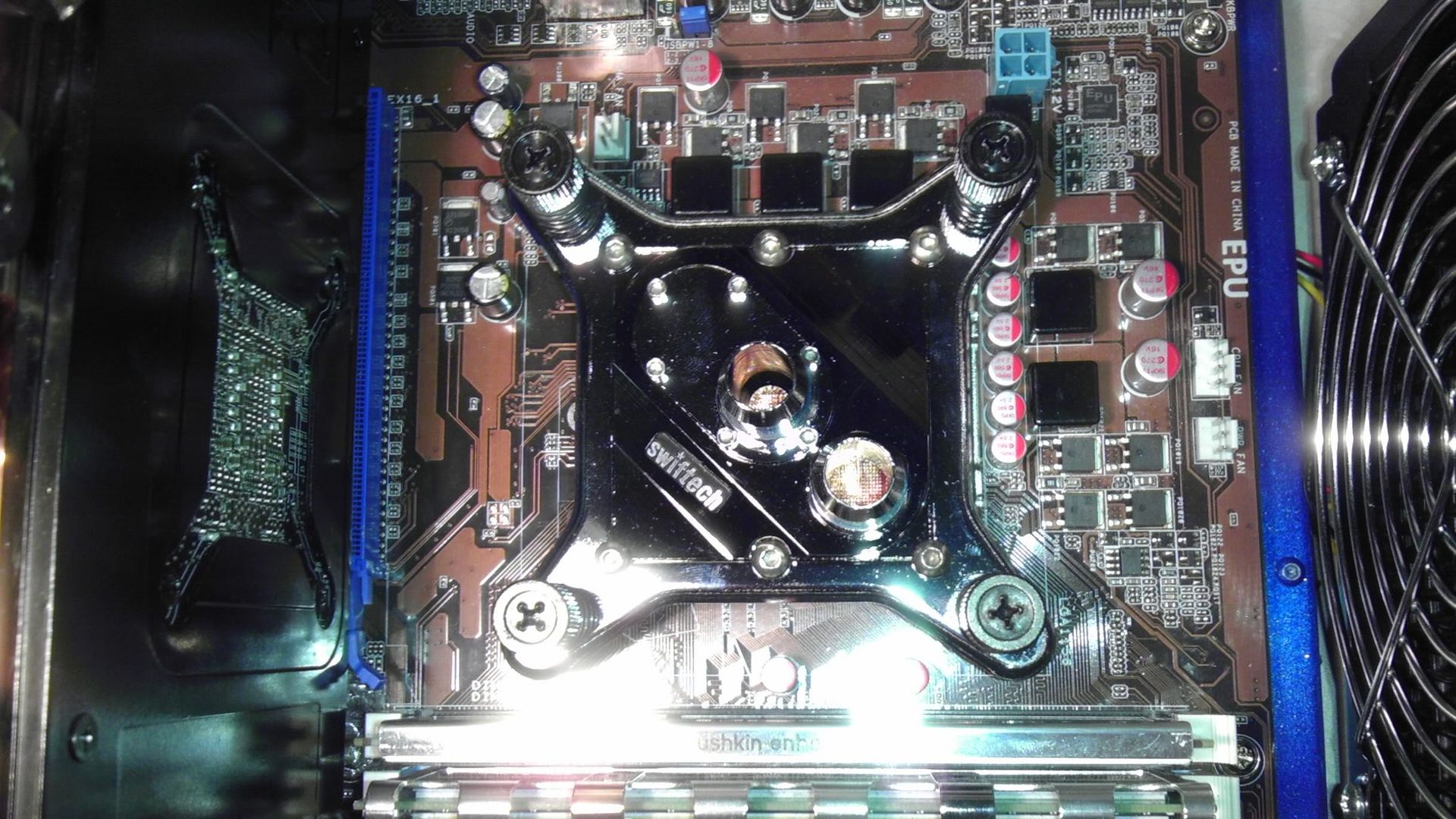 and the GPU blocks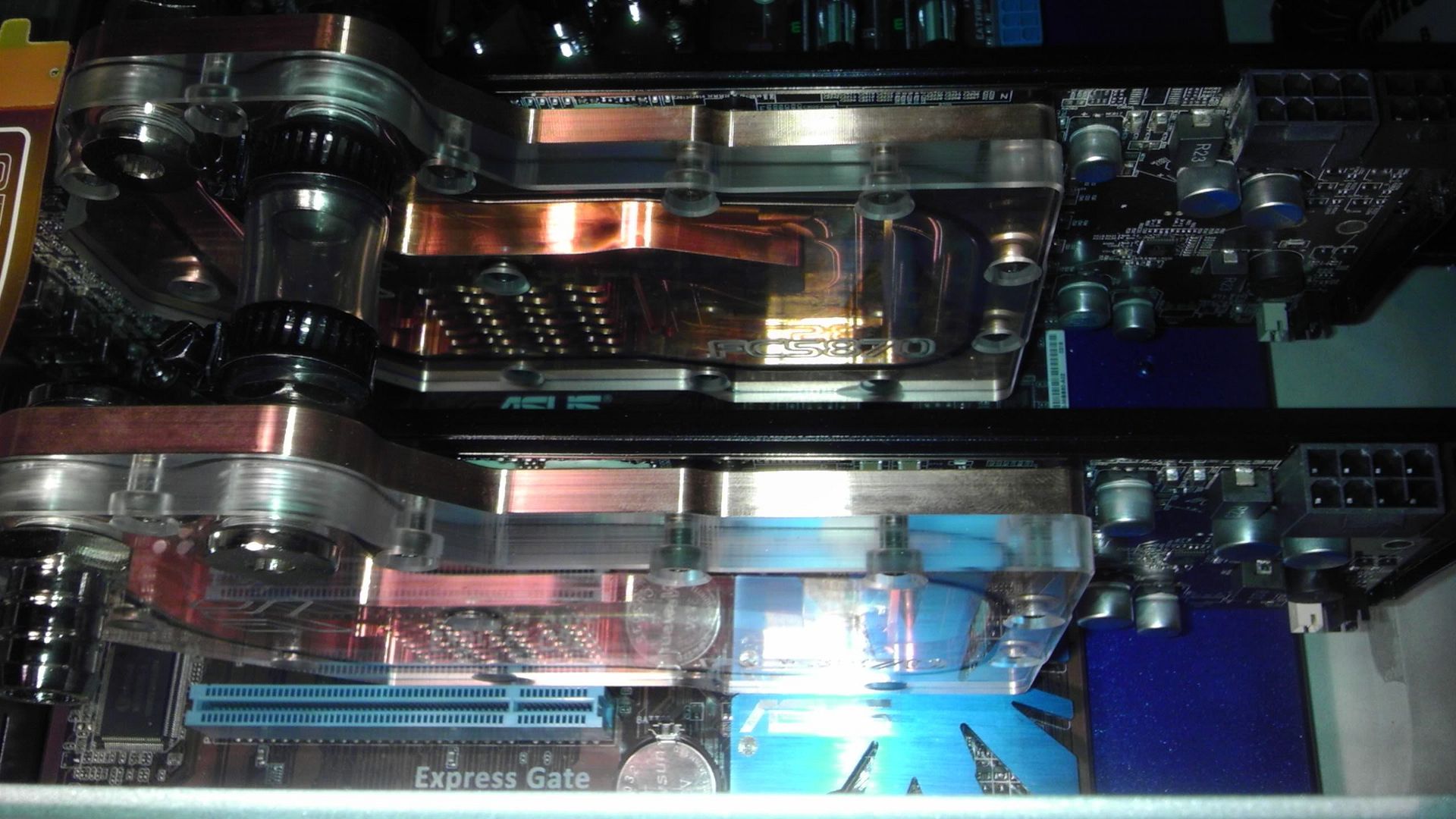 And I also started my painting spree. Here's the door so far
and this shows the difference between the paint and stock finish.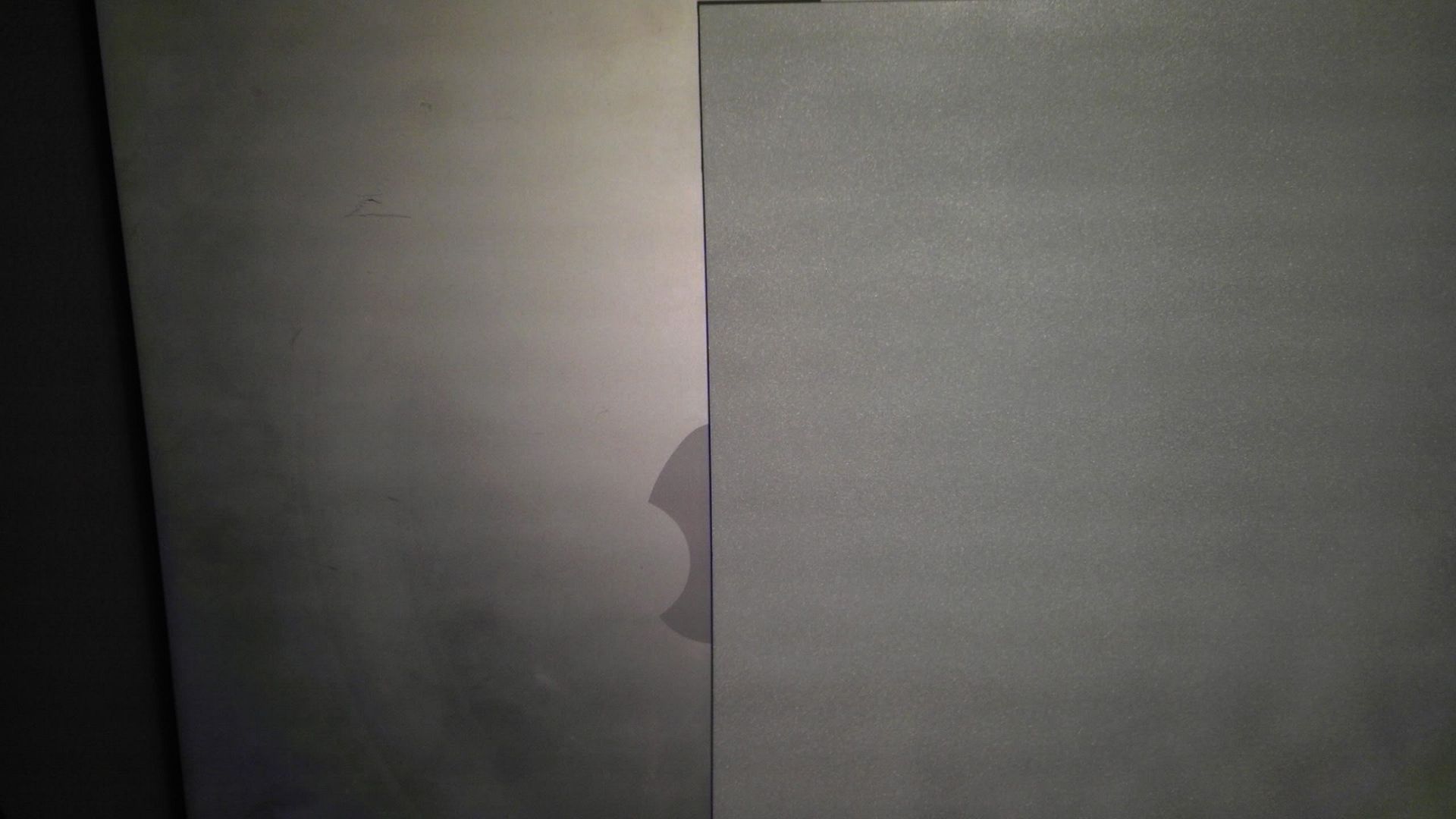 It's getting there! very soon she will be done! Stay tuned, I came up with a really neat idea for the tubing for my water cooling. It'll be worth the wait!