Hello fellow OCN members!
Since my motherboard malfunctioned and i had to RMA it, i decided i would make a build log of rebuilding my pc, as i will also upgrade some of the components i originally had.
Here are the specs of this badboy (not really, but hey, works fine for me
)
Case: HAF X
Cpu: Core i7 950
RAM: 6gb Corsair XMS3
PSU: XFX Core Edition 850w
GPU: Gainward Gtx 570 "Golden Sample"
SSD: Ocz vertex 2 60gb
HDD:Samsung Spinpoint F3 500gb
DVD/RW: Random Samsung
Cpu Cooler: Coolermaster V8
So, since my motherboard has been RMA`d for a couple of weeks now, i havent really gotten much work done. But!, i have gotten a few things done
Yesterday, i came home from a trip to The USA, and home i brought a Cm Megaflow 200mm (red LED)
And i Just got it Mounted:
Warning: Spoiler!
(Click to show)
I also did some pre Cable Managment and cleaned the whole case (it was dirty as hell) dont have a pic of it uncleaned tho, but i have pic`s of it clean!: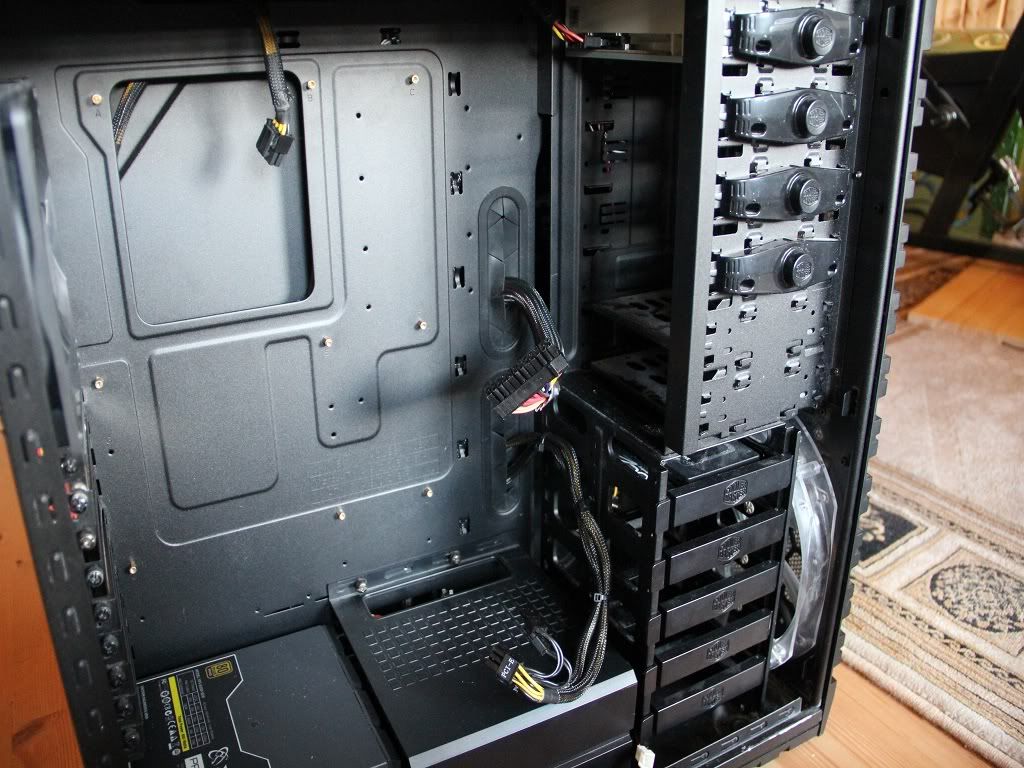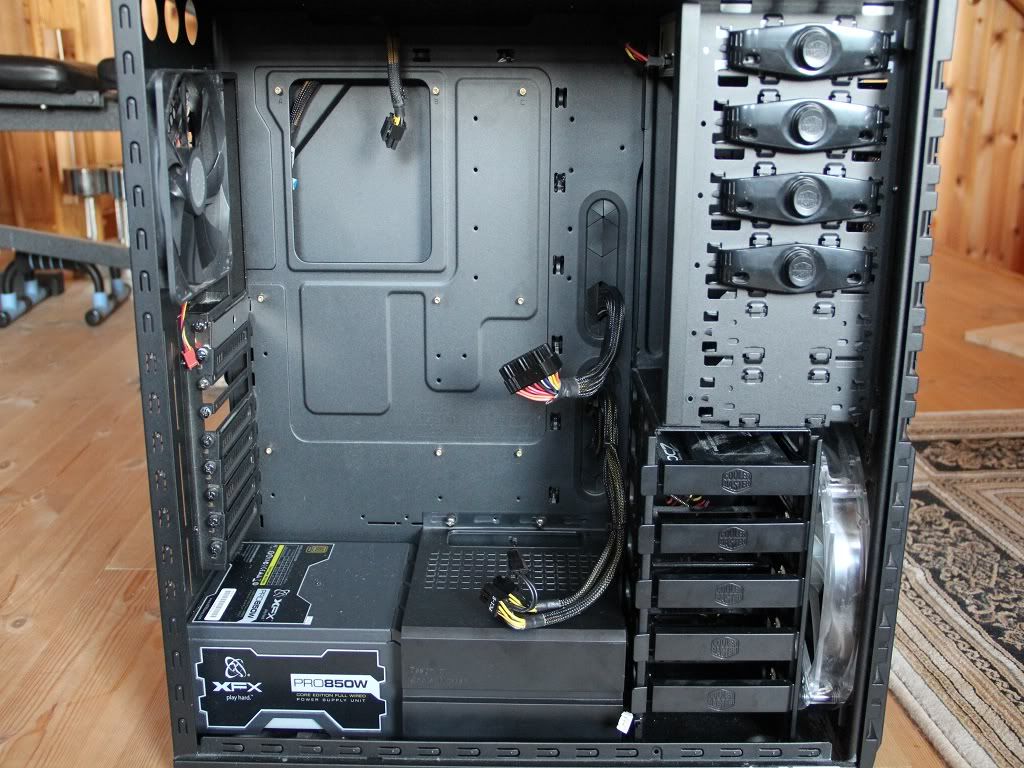 And as i said earlier, i was upgrading some components of this rig as well, i earlier had an Xigmatek Dark Knight, but it was semi-broken and my brother needed something else than his stock one. and i got this badboy ridicolously cheap in the US.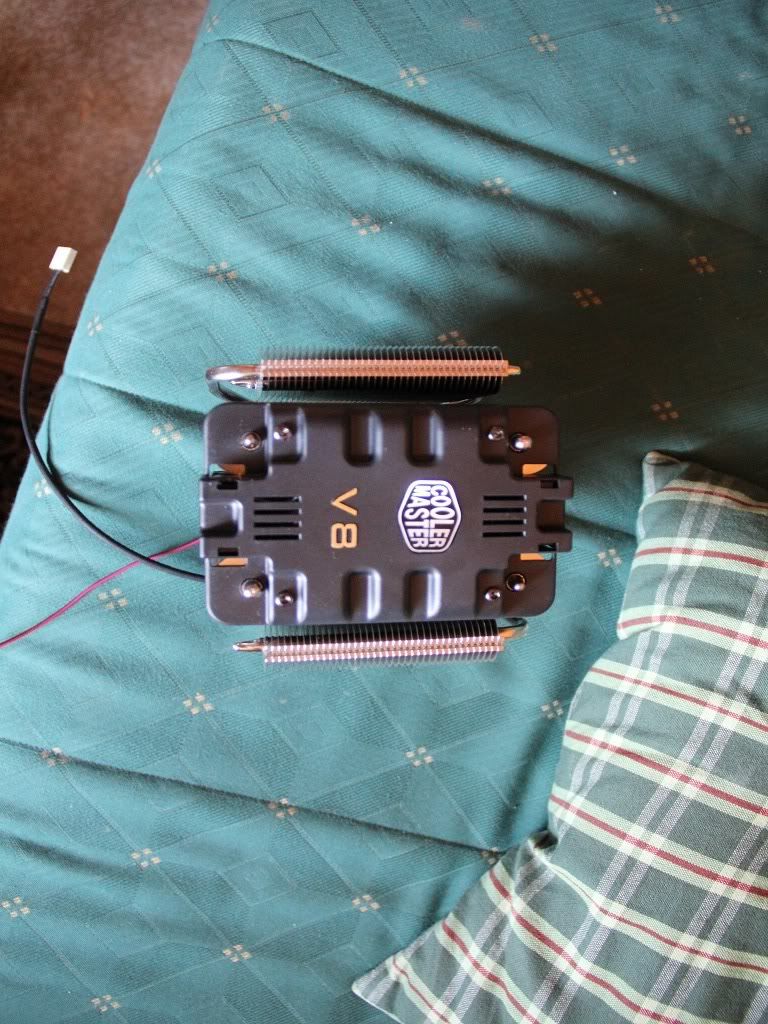 I will upgrade this log as soon as i get my motherboard in again, i will also mabye do some sleeving later on.
Edited by Konflux - 8/5/11 at 2:40pm
CPU
Motherboard
Graphics
RAM
Core i7 950
Asus Sabertooth x58
Gainward Gtx 570 "GS"
6 Gb Corsair XMS3
Hard Drive
Optical Drive
OS
Monitor
Ocz Vertex 2 60gb, Samsung Spinpoint F3 500Gb
Samsung SH-233
Win 7 Home Premuium 64Bit
Samsung BX2333
Keyboard
Power
Case
Mouse
Logitech G19
XFX Core Edition 850w
Coolermaster Haf X
Razer Mamba
Mouse Pad
Steelseries Fnatic
View all
hide details
CPU
Motherboard
Graphics
RAM
Core i7 950
Asus Sabertooth x58
Gainward Gtx 570 "GS"
6 Gb Corsair XMS3
Hard Drive
Optical Drive
OS
Monitor
Ocz Vertex 2 60gb, Samsung Spinpoint F3 500Gb
Samsung SH-233
Win 7 Home Premuium 64Bit
Samsung BX2333
Keyboard
Power
Case
Mouse
Logitech G19
XFX Core Edition 850w
Coolermaster Haf X
Razer Mamba
Mouse Pad
Steelseries Fnatic
View all
hide details