Hey I'm DarkStar. I'm from Ohio. Launched my system several months ago and have been grabbing random info to get it to max potential. Figured it was time to actually approach people and be approached for help when needed. Systems running great. Have a few more upgrades I would like to do but aside from that it's great. So hello to all and I look forward to being a part of this forum!!
Quick pic of my workspace and rig...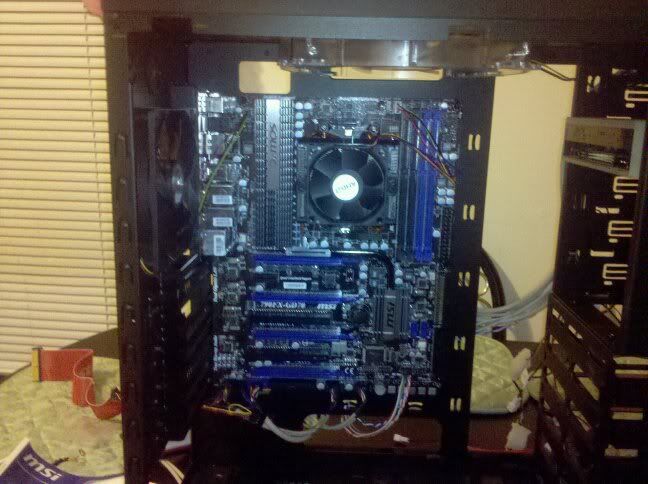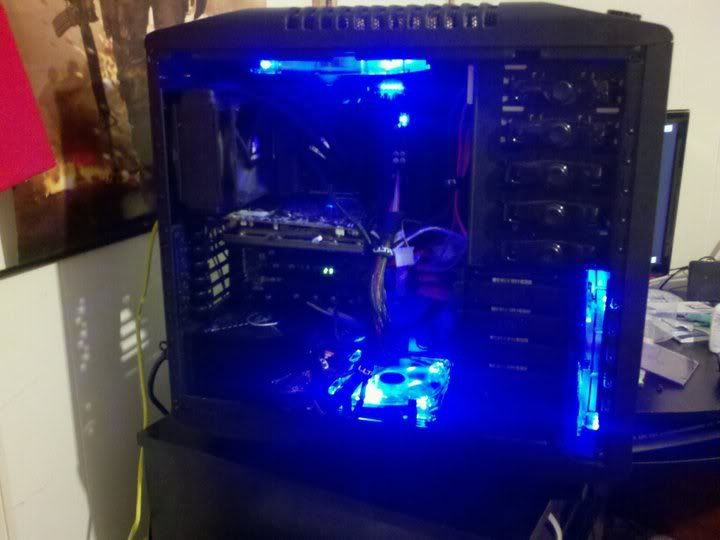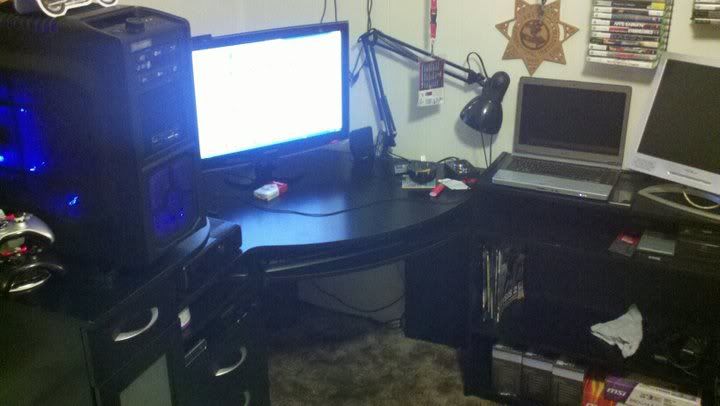 Please note the only current pic is the full workstation. I'll get some internal pics when i get the chance!!!
Edited by darkstarsinner - 7/29/11 at 12:21am
CPU
Motherboard
Graphics
RAM
Phenom II x4 965 BE
890FXA-GD70
HAWK 5770
Corsair Dominator 1600 4GBx2
Hard Drive
Optical Drive
OS
Monitor
1x OCZ Agility 2 50GB, 4x WD Black 500GB RAID0
LG BR-DVD+-, LG DVD+-
Windows 7 Proffesional
Samsung TOC 26" HD 1080P
Keyboard
Power
Case
Mouse
Logitech Wireless
Ultra X4 1050W
Coolermaster Storm Sniper
Logitech Wireless Laser
Mouse Pad
Simple Black
View all
hide details
CPU
Motherboard
Graphics
RAM
Phenom II x4 965 BE
890FXA-GD70
HAWK 5770
Corsair Dominator 1600 4GBx2
Hard Drive
Optical Drive
OS
Monitor
1x OCZ Agility 2 50GB, 4x WD Black 500GB RAID0
LG BR-DVD+-, LG DVD+-
Windows 7 Proffesional
Samsung TOC 26" HD 1080P
Keyboard
Power
Case
Mouse
Logitech Wireless
Ultra X4 1050W
Coolermaster Storm Sniper
Logitech Wireless Laser
Mouse Pad
Simple Black
View all
hide details