(Warning: horrible translation ahead!)
Quote:
Tik-Tak business development model under the 22nm manufacturing technology, code-named Ivy Bridge, the new generation processors, Intel is prepared to bring to market next year, March-April period, will be launched in 2013, Haswell processors, code-named is still working for the development. As is well known generation of Ivy Bridge, Intel, 22nm process technology, and Sandy Bridge architecture will also make some updates.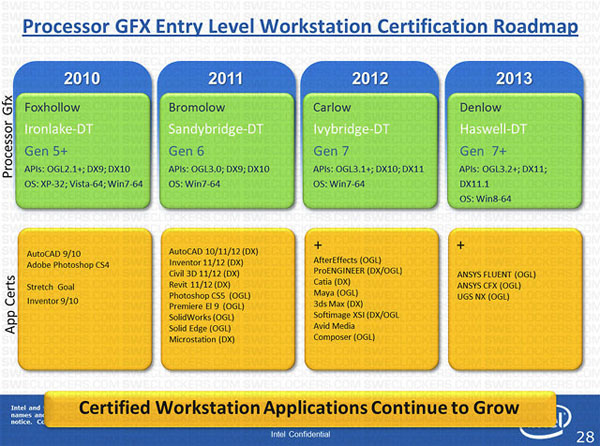 CRAPPY GOOGLE-TRANSLATED SOURCE
Hope it's not a re-post. Looked around and found nothing on it.