Ladies
I'm playing around with my 955BE. Got it to 4GHz, stable afaik.
What i would like to know is what to watch for while mucking around with the FSB and NB speeds. Things like, max speed/multis i can push it to without destroying it? Voltages? Etc etc
Wouldn't mind 4.4GHz stable
Currently i feel i could drop my Vcore down some. 25-30deg idle, 40-45deg 100% load.
EDIT: Tasty wee picture i took pf my Phenom II with the H70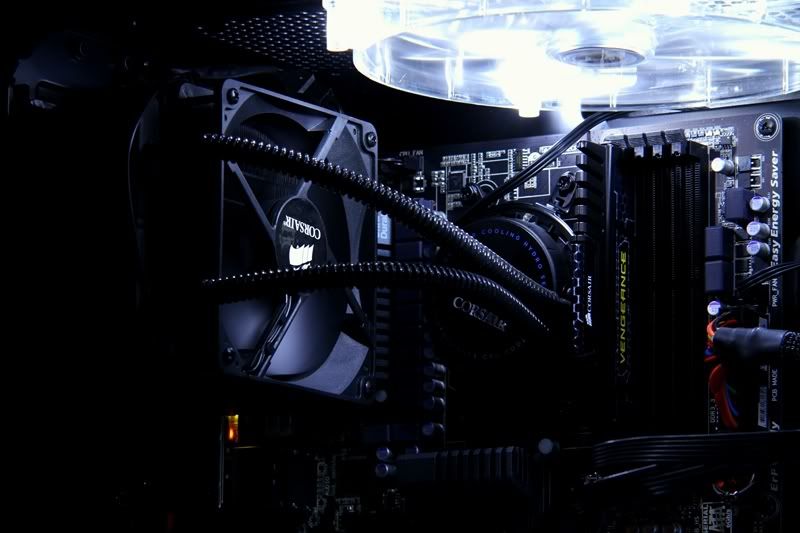 Edited by swindle - 8/2/11 at 10:40pm
CPU
Motherboard
Graphics
RAM
i5 2500k
GA-Z68XP-UD3
EVGA GTX580 SC
Corsair Vengeance 12GIG DDR3
Hard Drive
Optical Drive
OS
Monitor
Corsair Force Series 3 SSD [OS] + 4tB Bank
ASUS Supermulti Dirve
Windows 7 Ultimate 64bit
Samsung SA950 23'' LED/HD/3D/120Hz
Keyboard
Power
Case
Mouse
Razer BlackWidow
Corsair HX650w Modular
Corsair 600T with Lian-Li Fan Controller
Razer Mamba
Mouse Pad
Razer Goliathus
View all
hide details
CPU
Motherboard
Graphics
RAM
i5 2500k
GA-Z68XP-UD3
EVGA GTX580 SC
Corsair Vengeance 12GIG DDR3
Hard Drive
Optical Drive
OS
Monitor
Corsair Force Series 3 SSD [OS] + 4tB Bank
ASUS Supermulti Dirve
Windows 7 Ultimate 64bit
Samsung SA950 23'' LED/HD/3D/120Hz
Keyboard
Power
Case
Mouse
Razer BlackWidow
Corsair HX650w Modular
Corsair 600T with Lian-Li Fan Controller
Razer Mamba
Mouse Pad
Razer Goliathus
View all
hide details