Last night we had a big storm, so i tried my hand at photographing lightning. I think for my first try these came out pretty good.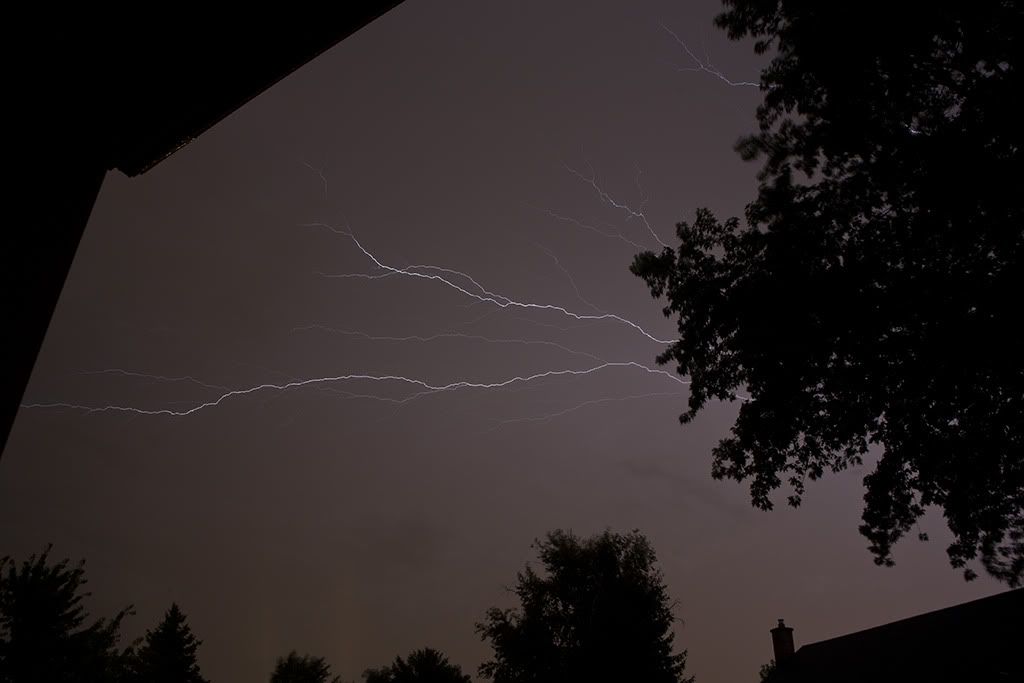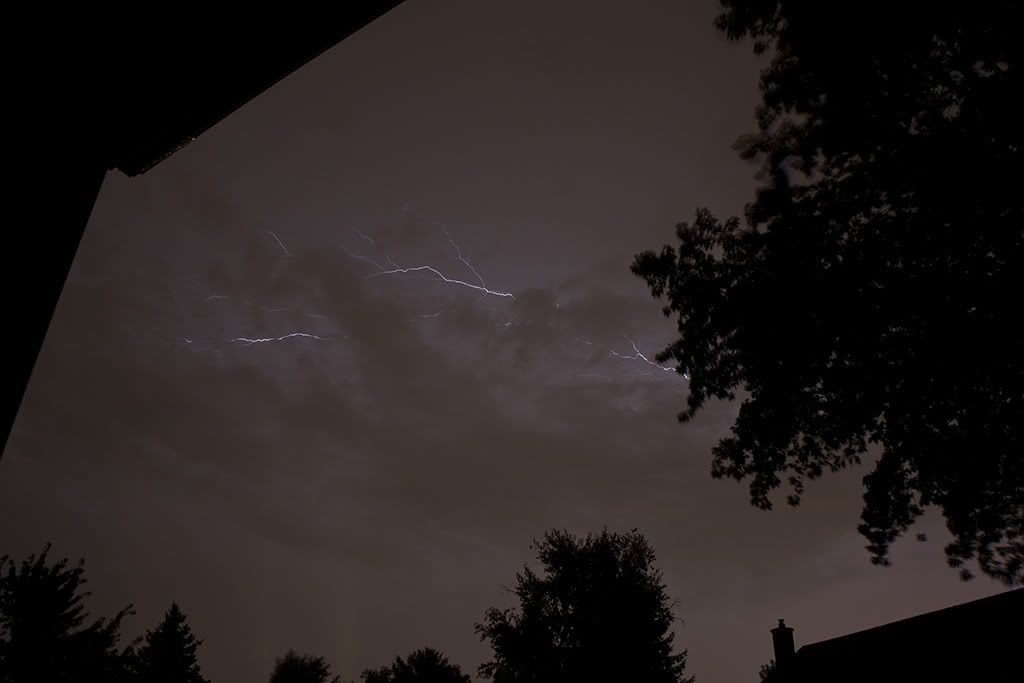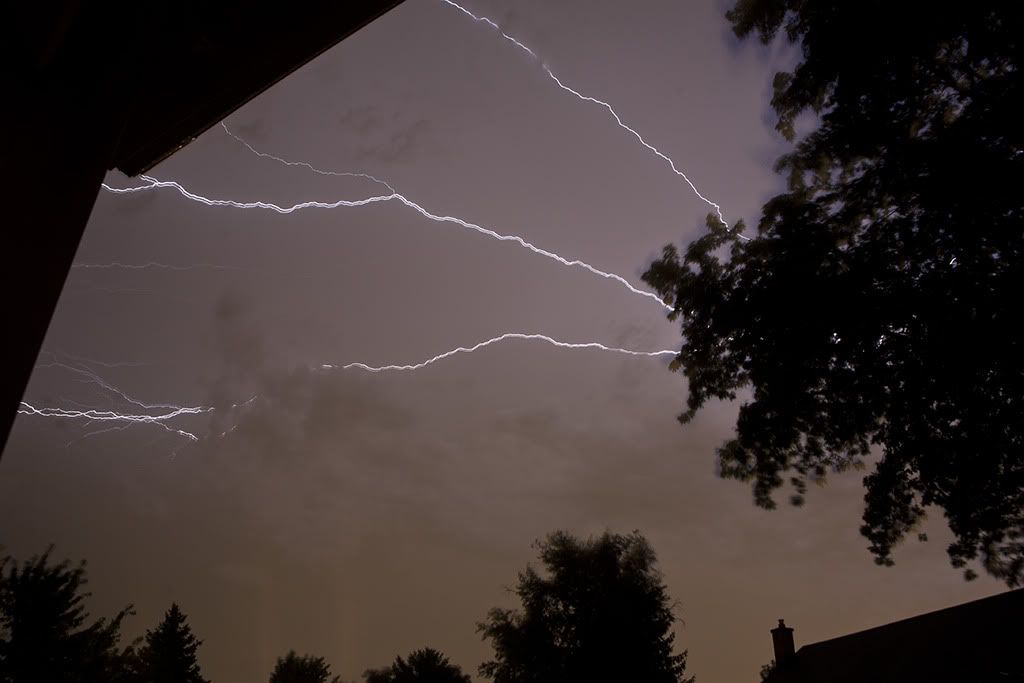 Oh, and in that 4th one, it wasn't camera shake, it was actually a double lightning bolt. If you look at the top bolt there is only one, but the middle and bottom ones are double bolts.
And for those of you who love knowing the settings, I took them with my 5Dc with my 28-105, ISO 100, f/8-f/10 (varies per picture), 30 sec exposure, and the first image was at 48mm, and the rest at 28mm.
CPU
Motherboard
Graphics
RAM
Intel i7 920
EVGA X58 Classified e760
EVGA GTX 670 FTW
24gb (6x4gb) Gskill DDR3 2133
Hard Drive
Hard Drive
Optical Drive
Optical Drive
Samsung 840 pro 128gb
2x 1tb Seagate Barracudas RAID 1
Blu Ray player
DVD/CD player/burner
Cooling
OS
Monitor
Power
Prolimatech Megahalems
Windows 7 Pro 64-bit
2x Asus VS238 23" monitors
Cooler Master Real Power Pro 750w
Case
Lian Li PC-9F
View all
hide details
CPU
Motherboard
Graphics
RAM
Intel i7 920
EVGA X58 Classified e760
EVGA GTX 670 FTW
24gb (6x4gb) Gskill DDR3 2133
Hard Drive
Hard Drive
Optical Drive
Optical Drive
Samsung 840 pro 128gb
2x 1tb Seagate Barracudas RAID 1
Blu Ray player
DVD/CD player/burner
Cooling
OS
Monitor
Power
Prolimatech Megahalems
Windows 7 Pro 64-bit
2x Asus VS238 23" monitors
Cooler Master Real Power Pro 750w
Case
Lian Li PC-9F
View all
hide details