WWUD?
What would you do?
I have the awesome G74sx that i picked up at best that everyone has been talking about. 8gb ram, 1.5 560m, 2630QM.
Paid $2799 after tax..
But i've been wanted to 3d game for awhile now & its just to expensive to do it on a desktop.. Do it right anyways.
I have 1 day left in my 14day return policy on the G74SX..Should i return it & get this?
G74SX-3DE
http://www.gentechpc.com/config.asp?config_id=G74SX-3DE
Should i return my baby? I get awesome frames playing cod, crysis 2, Deadspace 2.. Will i in 3d mode?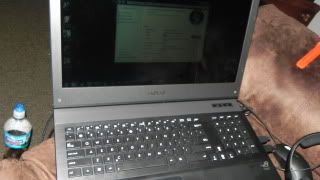 CPU
Motherboard
Graphics
RAM
Core™ i7-950
Asus Rampage -micro atx-
Zotac gtx 580 3gb
8gb ddr3
Hard Drive
OS
Monitor
Power
320gb & 1tb.
Win 7 64bit
30" U3011
1000w
Mouse
Mouse Pad
steelseries
steelseries
View all
hide details
CPU
Motherboard
Graphics
RAM
Core™ i7-950
Asus Rampage -micro atx-
Zotac gtx 580 3gb
8gb ddr3
Hard Drive
OS
Monitor
Power
320gb & 1tb.
Win 7 64bit
30" U3011
1000w
Mouse
Mouse Pad
steelseries
steelseries
View all
hide details