There were 2 main inpsirations to paint this case. The first was simply that the stock powder coat looked horrible. I wanted to repaint straight over the top of it to hide its shame. The second was this.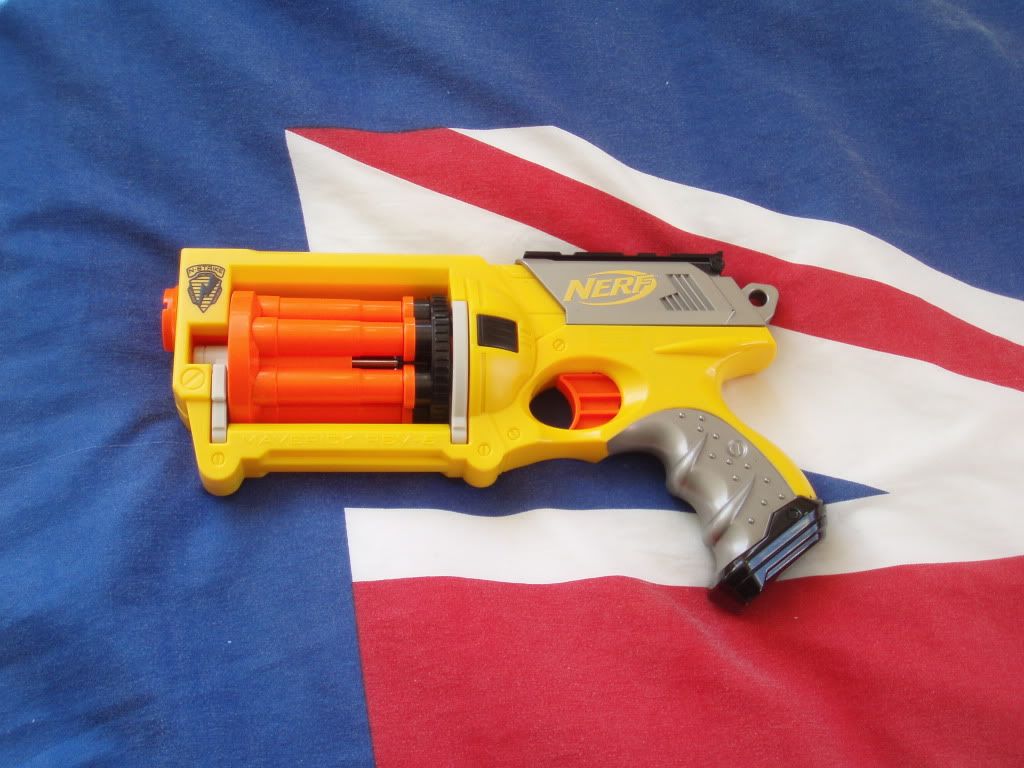 After being shot enough by one of these, I couldn't resist getting my own. I modded it and even thought about painting it black with a touch of pink on the side (not sure why...) Then I remembered its a toy and I was putting way to much effort into it! But I had decided rather then paint myself a black and pink nerf gun, I'll paint my FT03 instead!
To start with, heres a heap of pictures of the case being taken apart. Again I'm hiding the majority of them.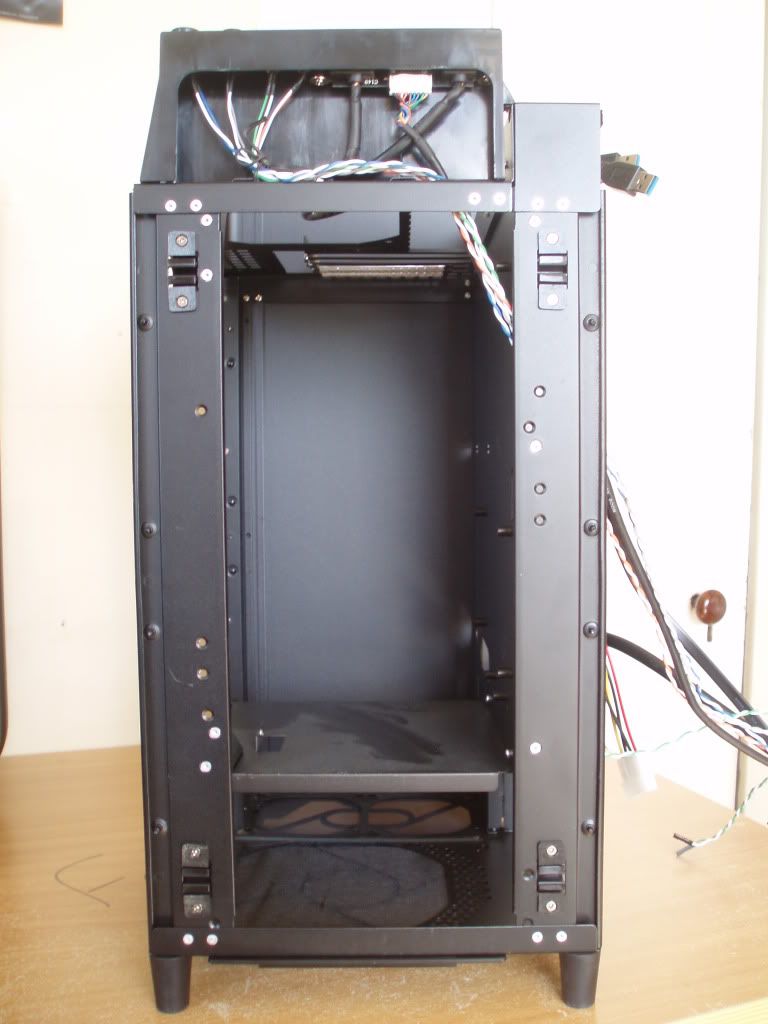 Lots of pictures of the case being taken apart!
(Click to show)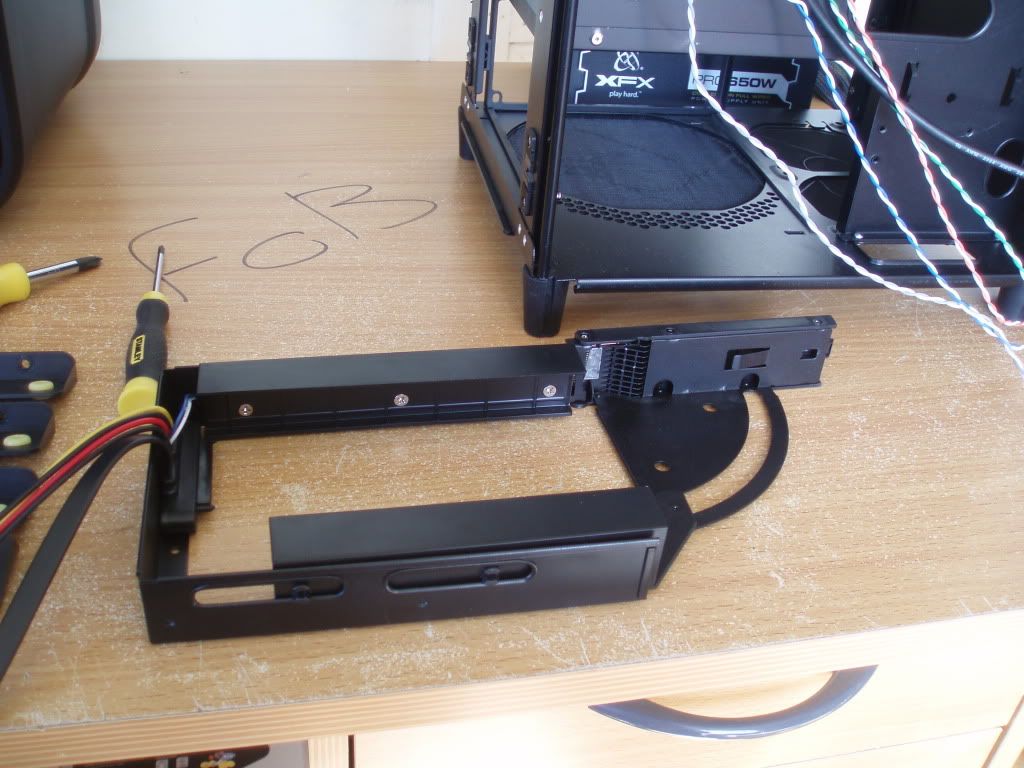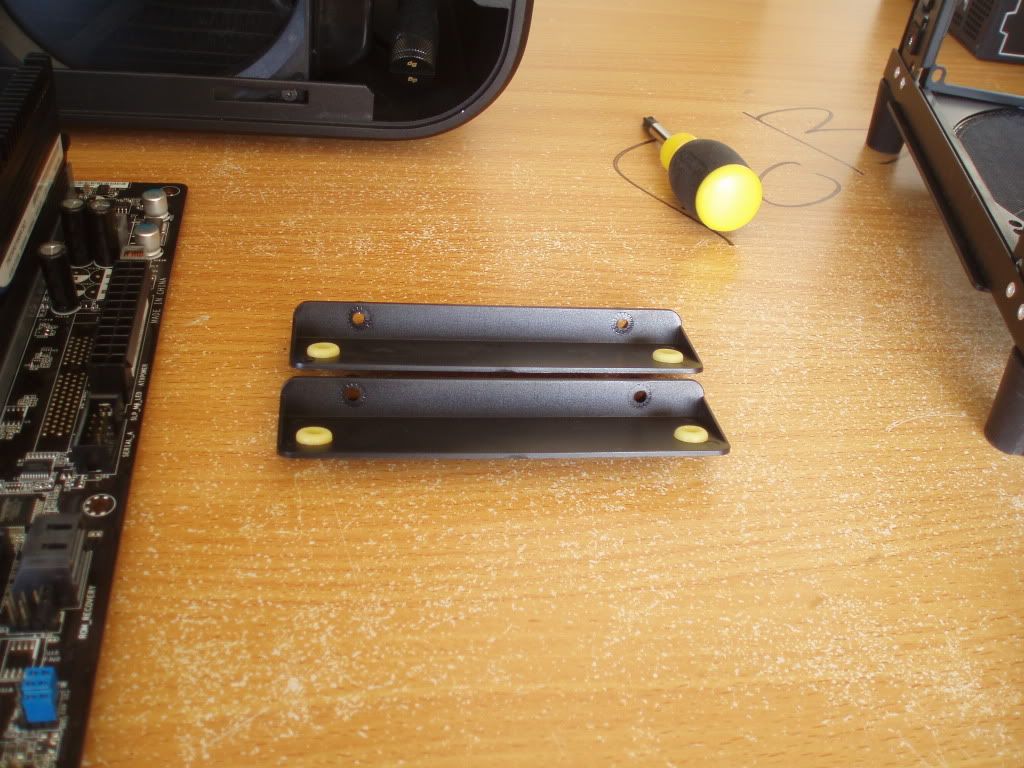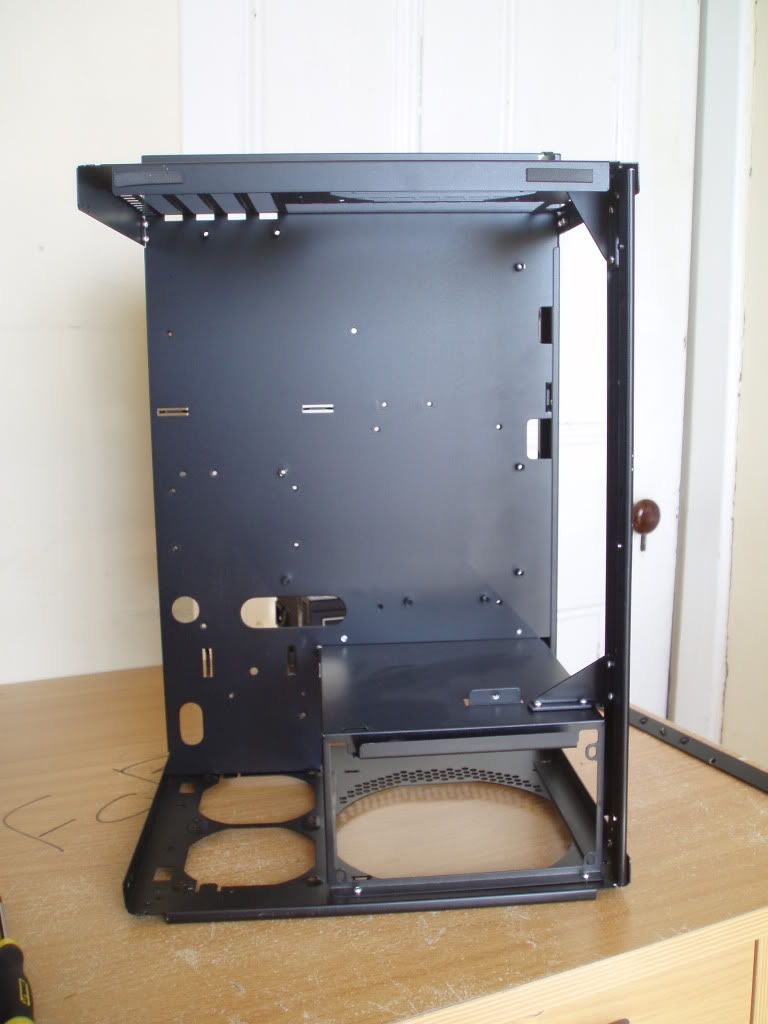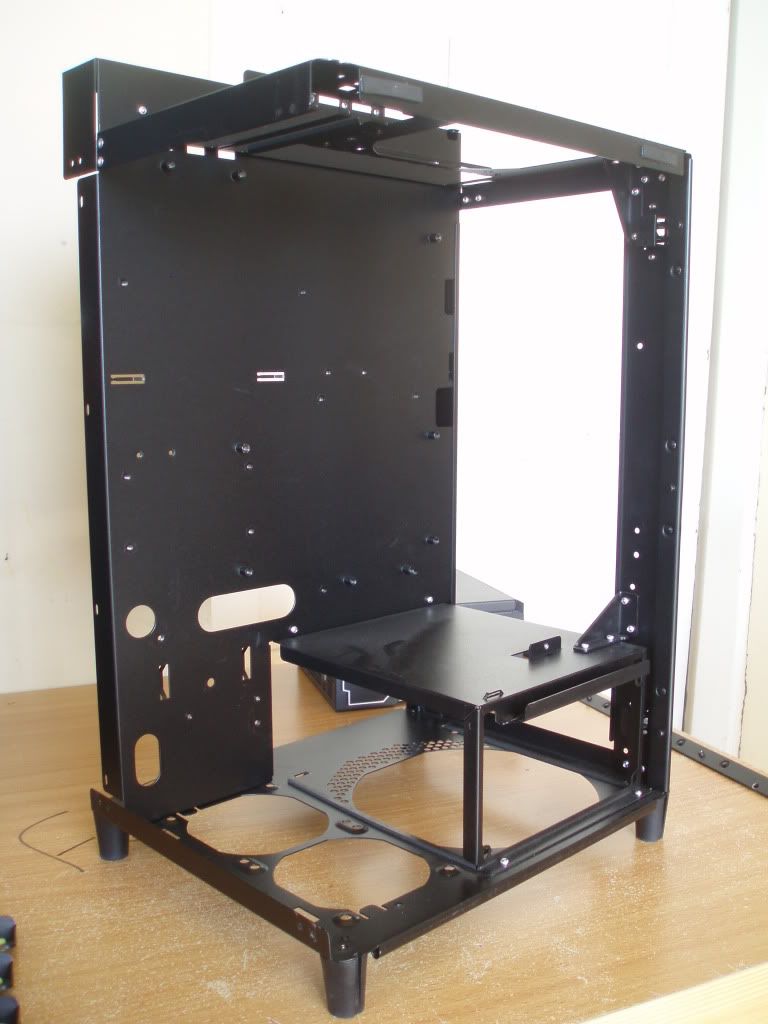 Thanks for the stripped screw silverstone... I had to drill this sucker out!
This was the table full of stuff I took off the case. I was amazed at how many screws AND rivets were holding this thing together.
Heres one of the best mod ideas I've ever had.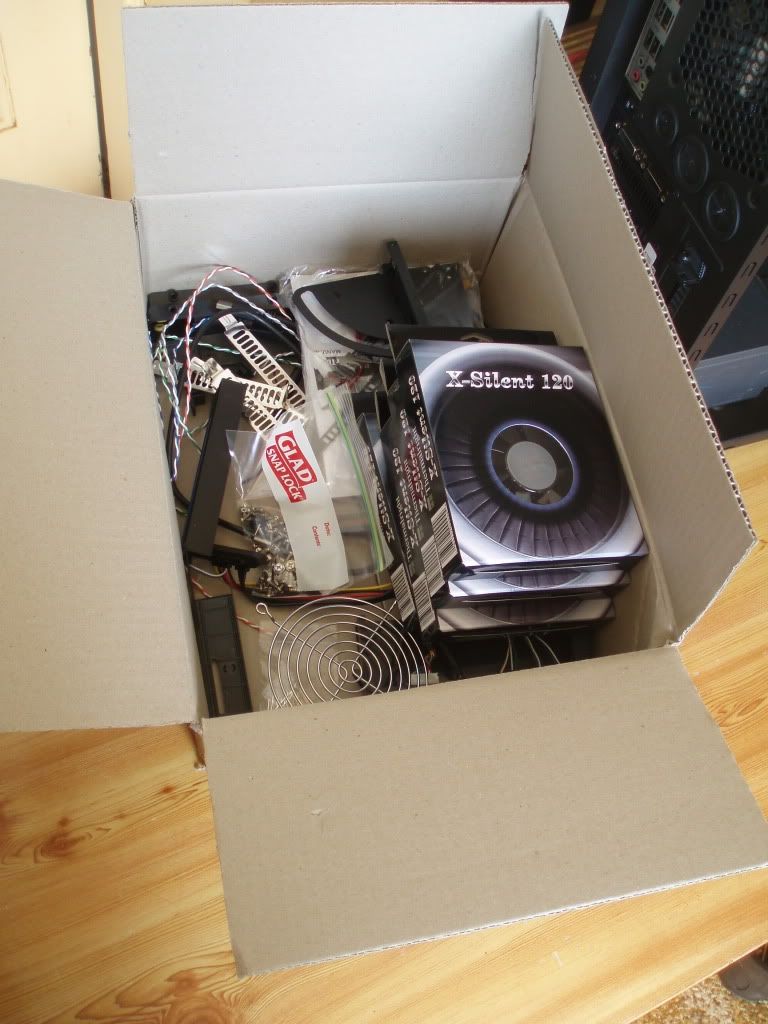 Keep everything in a box so I don't loose it!
Next up I lightly sanded everything so I could paint straight over the top of the powder coat. I was too lazy to mess around with stripping it and using primer!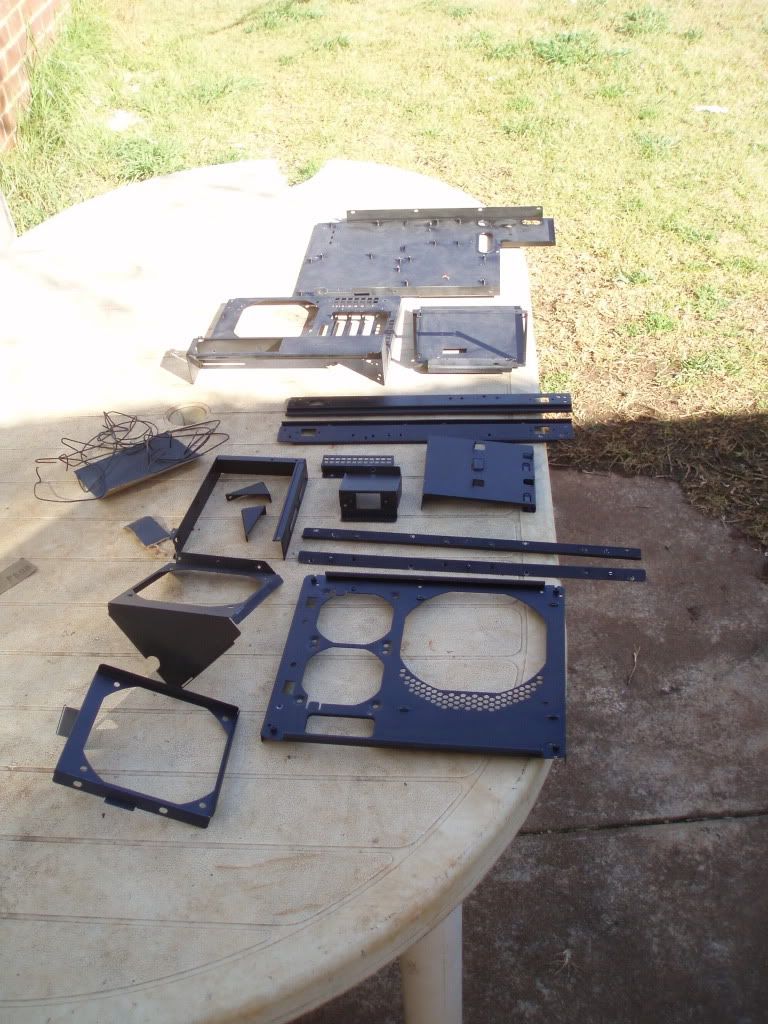 I'd found some pink paint but I wanted to see exactly what it looked like first so I sprayed some onto our shed wall. The trusty old shed walls had its fair share of this!
I was happy with it so I got started.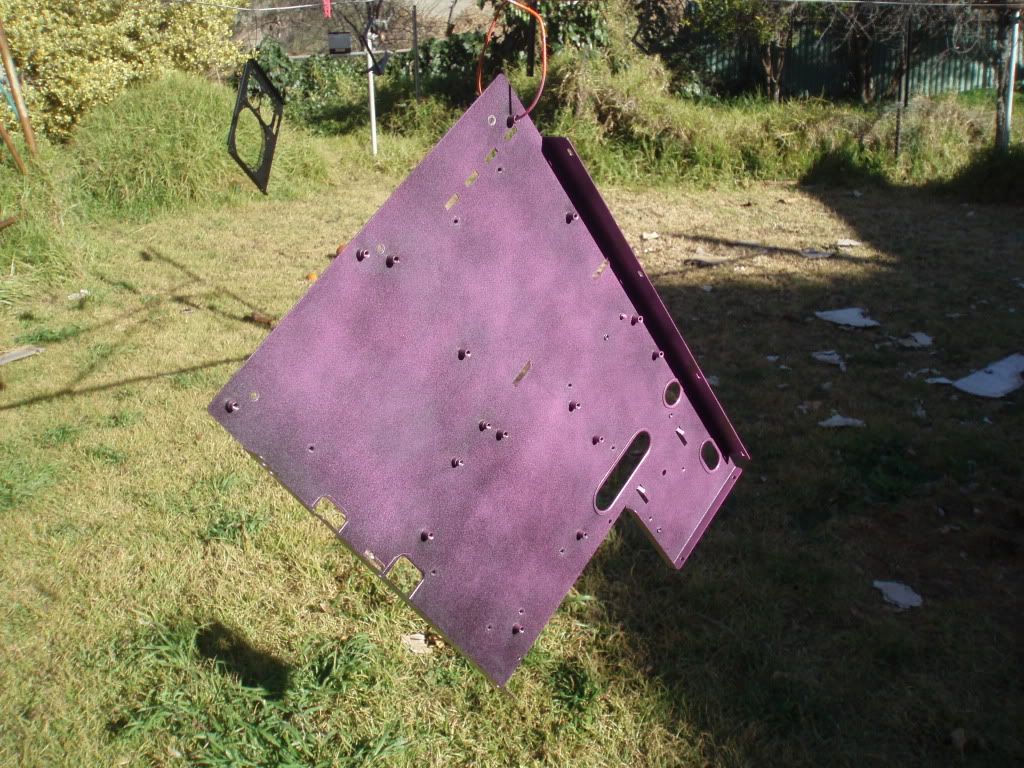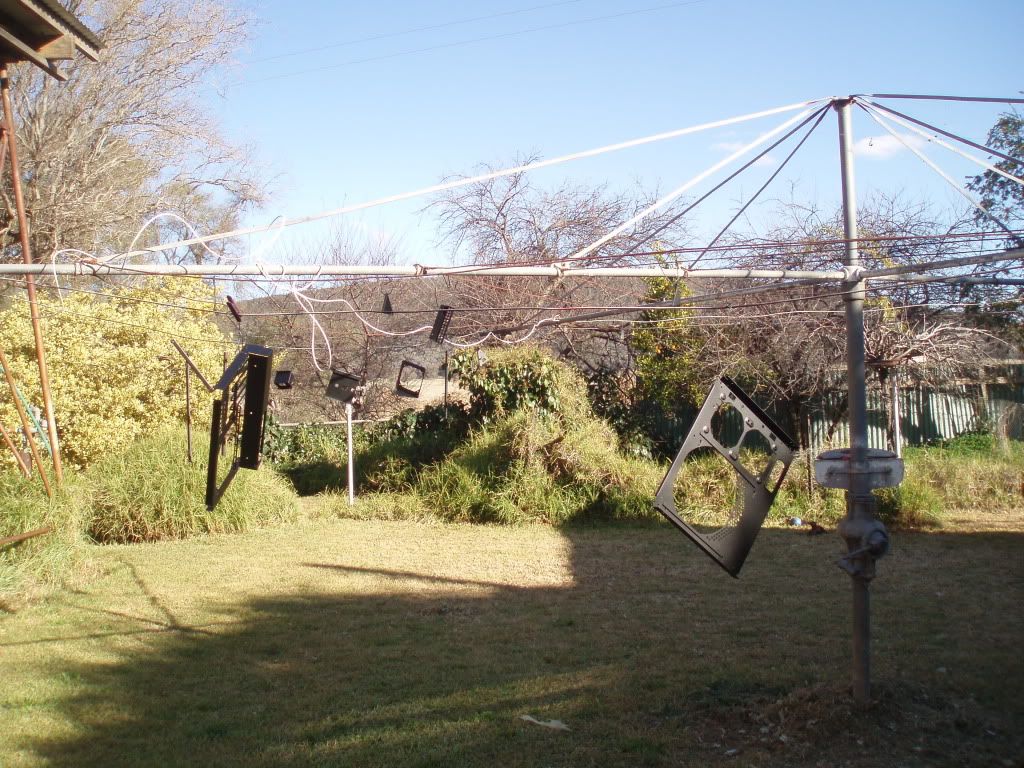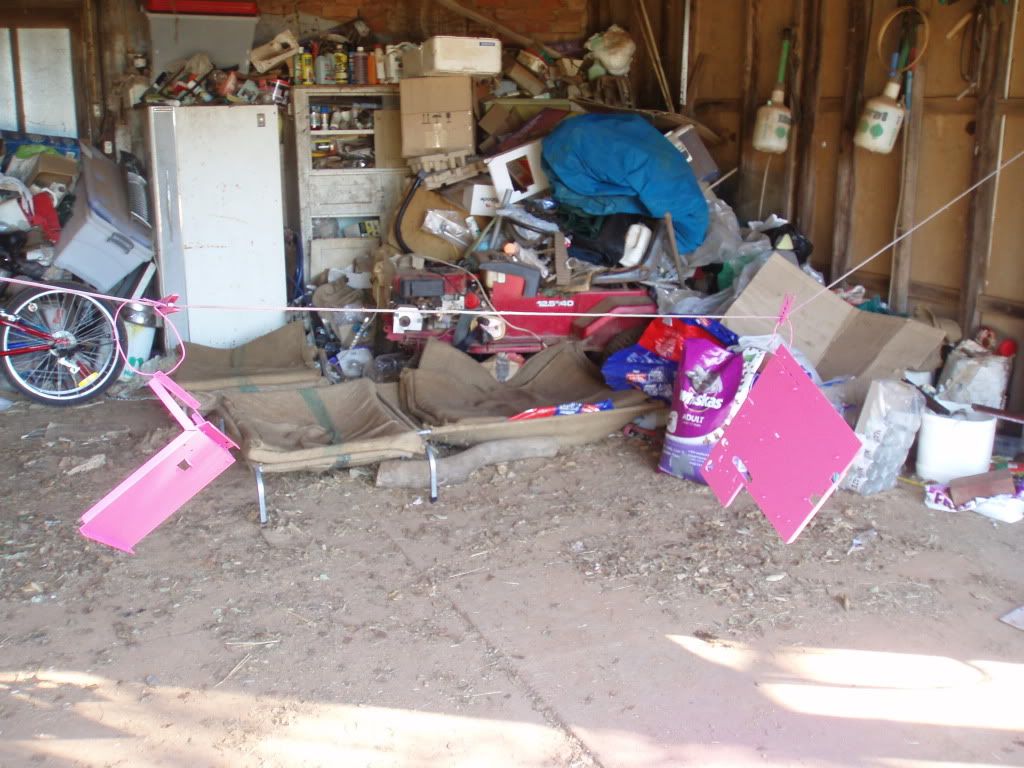 While I was painting, I kept the colours seperate so I didn't get any spary drift.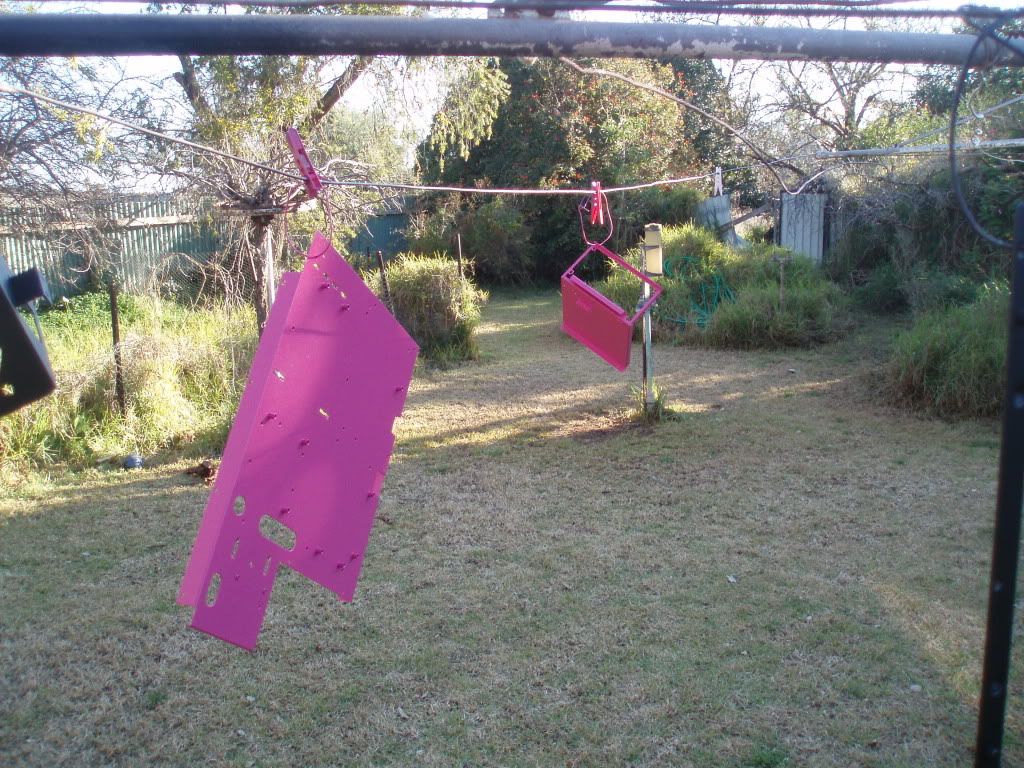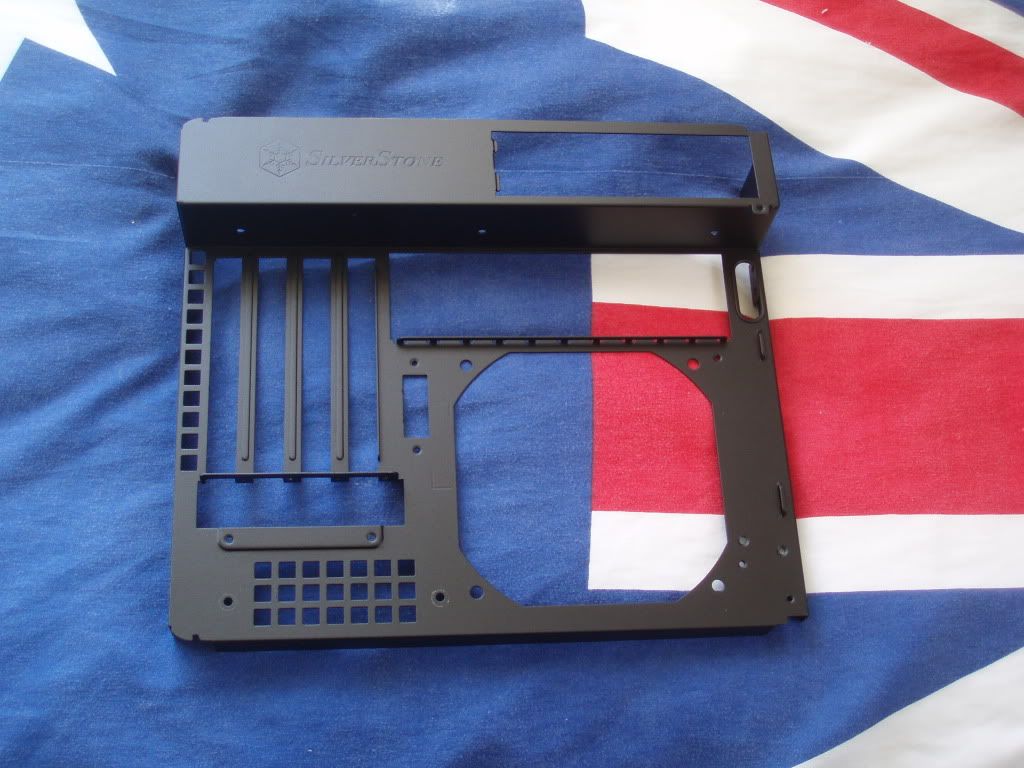 I brought the top plate in to try to figure out if I wanted to paint the IO sheild, PCI covers and fan grill. I'm also hiding these as they all look the same really.
Colour choosing.
(Click to show)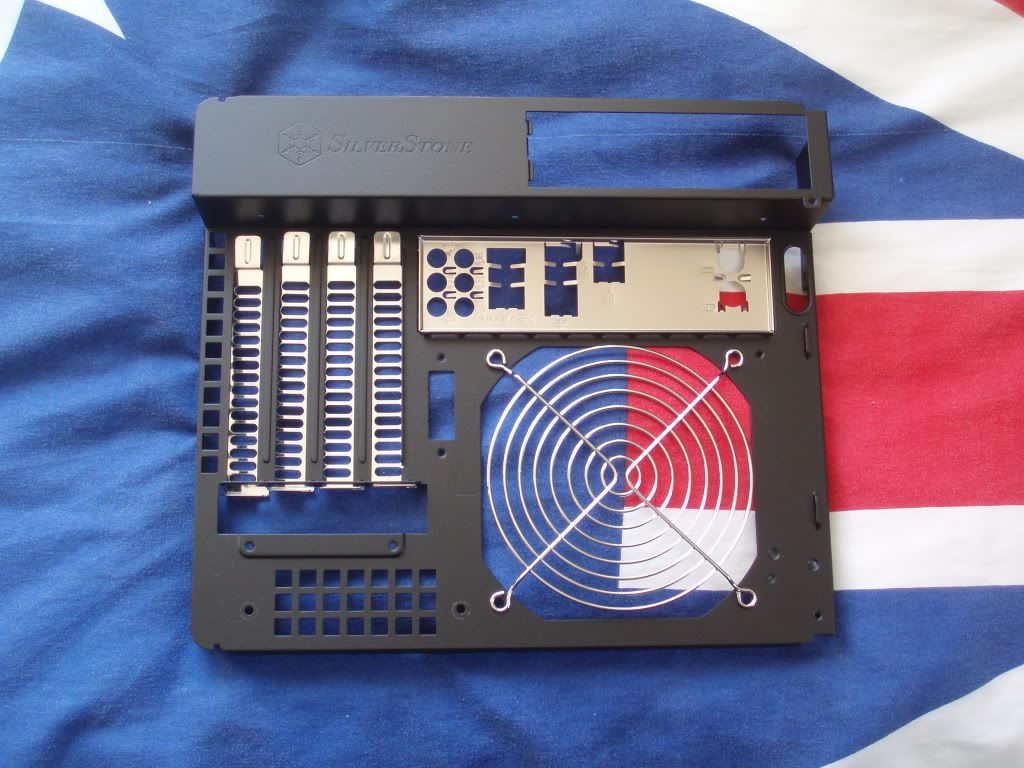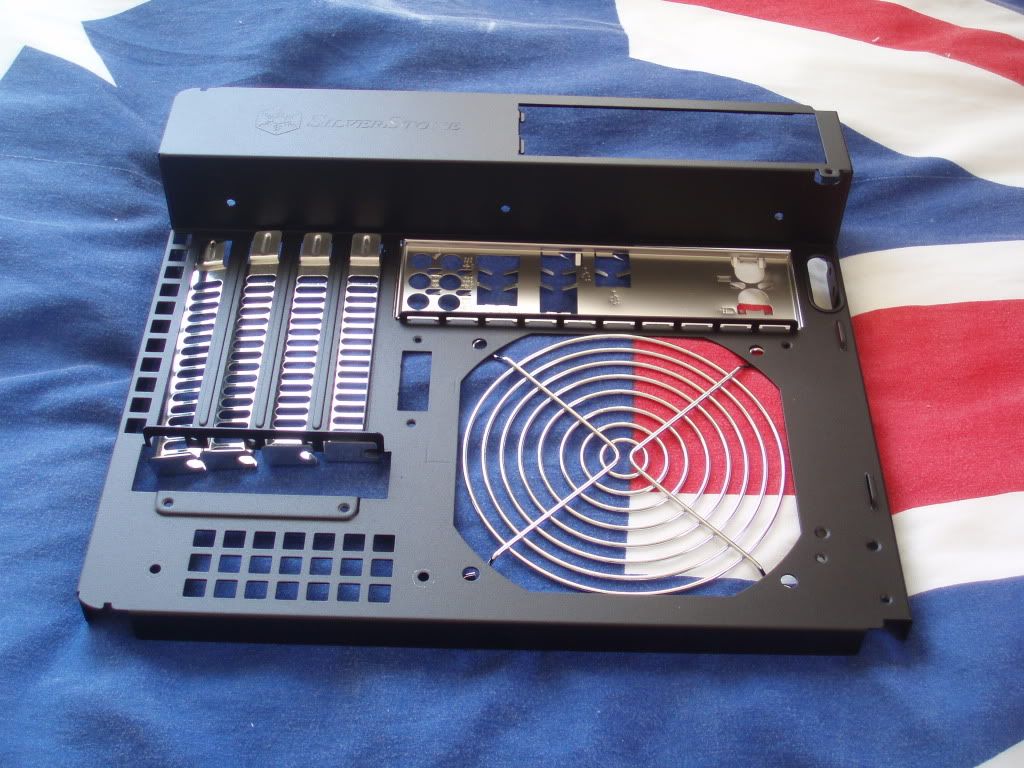 I didn't like the look of the fan sitting on the outside. I was quite happy when I realised it didn't have too.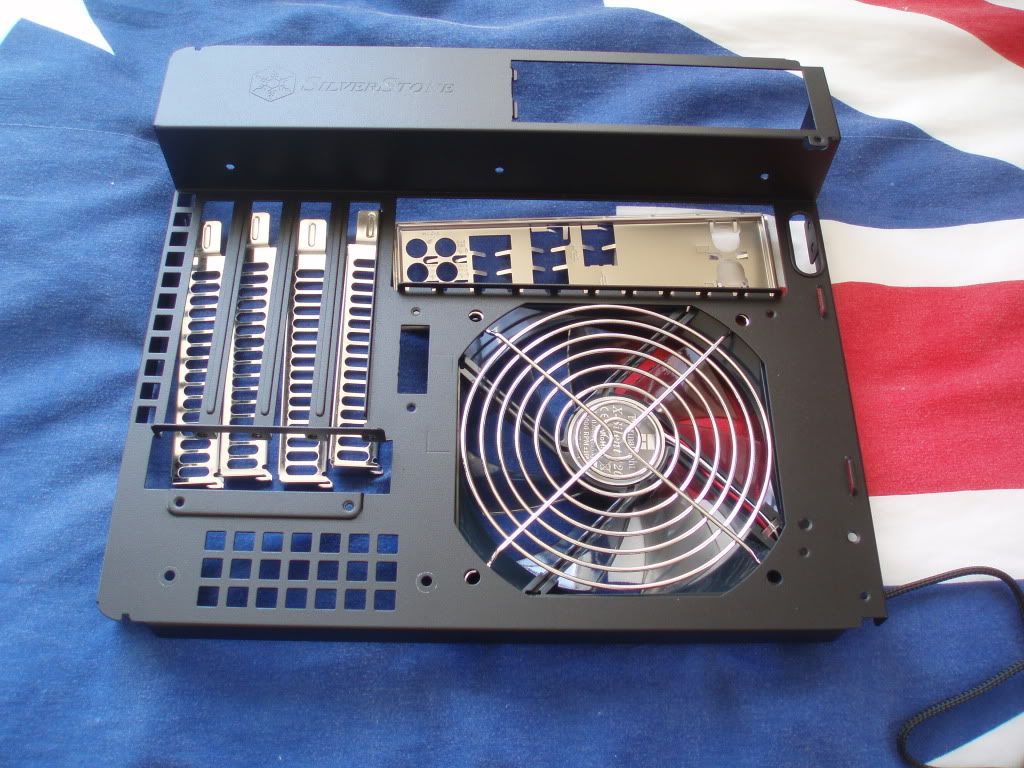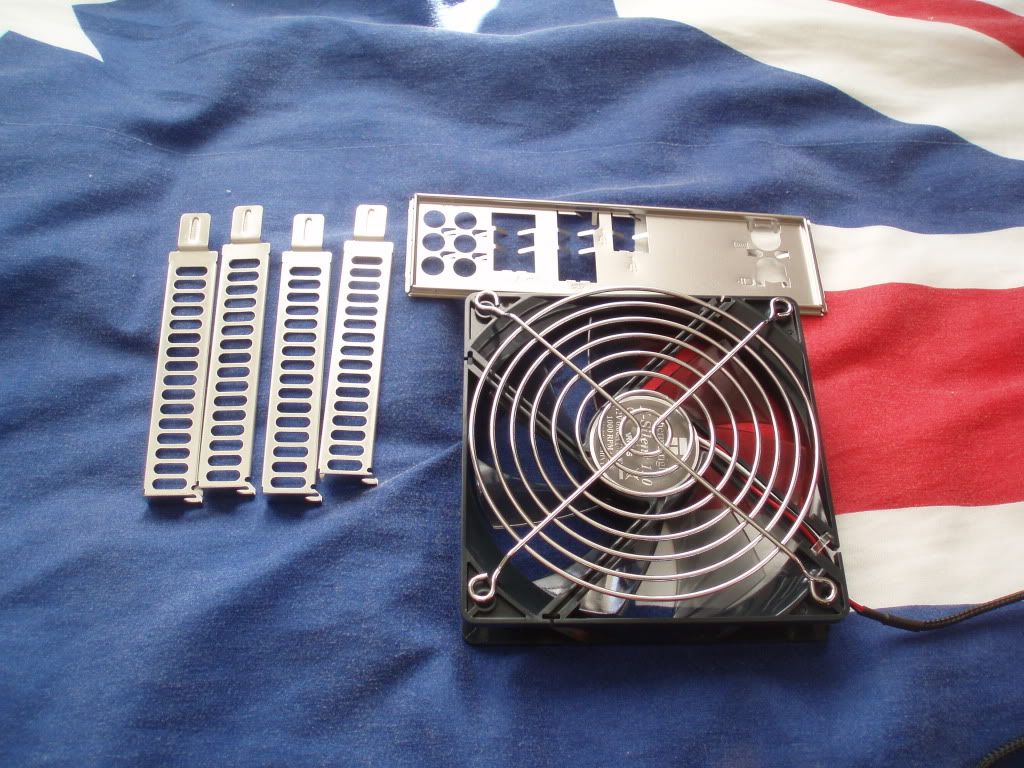 I'm still not totally sure I know what colour I want them. I do like the look of all silver but I'll figure it out later.
Also you may have noticed that there are still visible marks on the top panel from the screws holding that stupid video card fan bracket on. To combat this, I put a little bit of super glue in the cracks, let it dry, sanded it smooth and then resrayed over the top of it. Its so easy doing it this way! I also used this method on my TJ07 drive bays.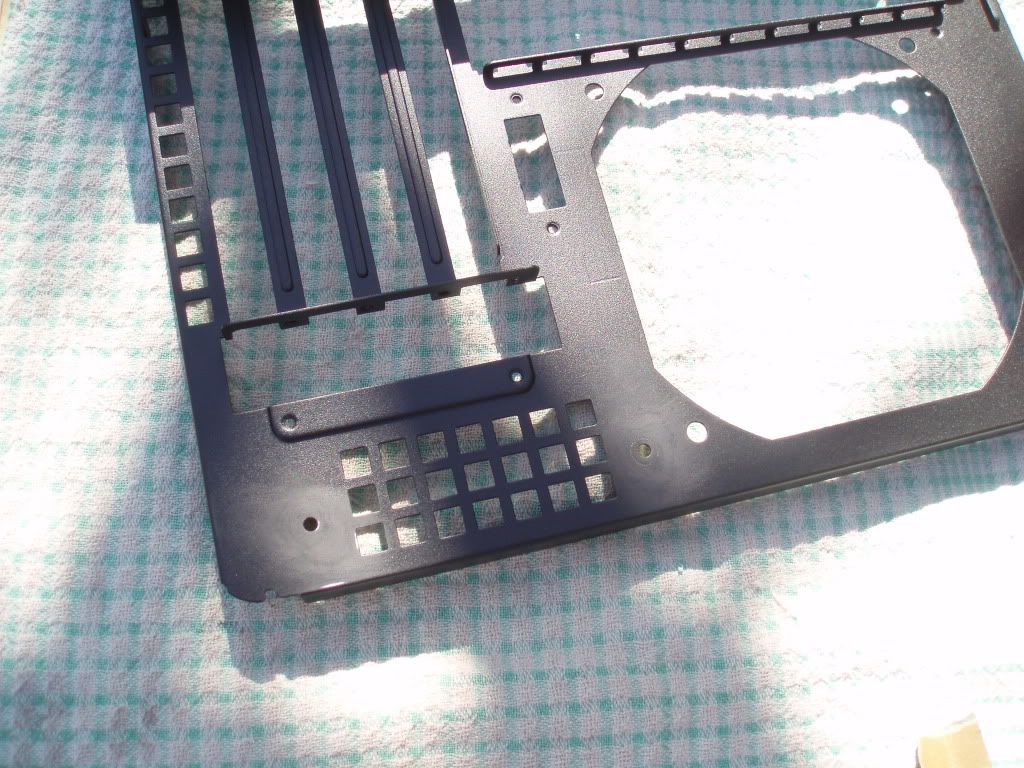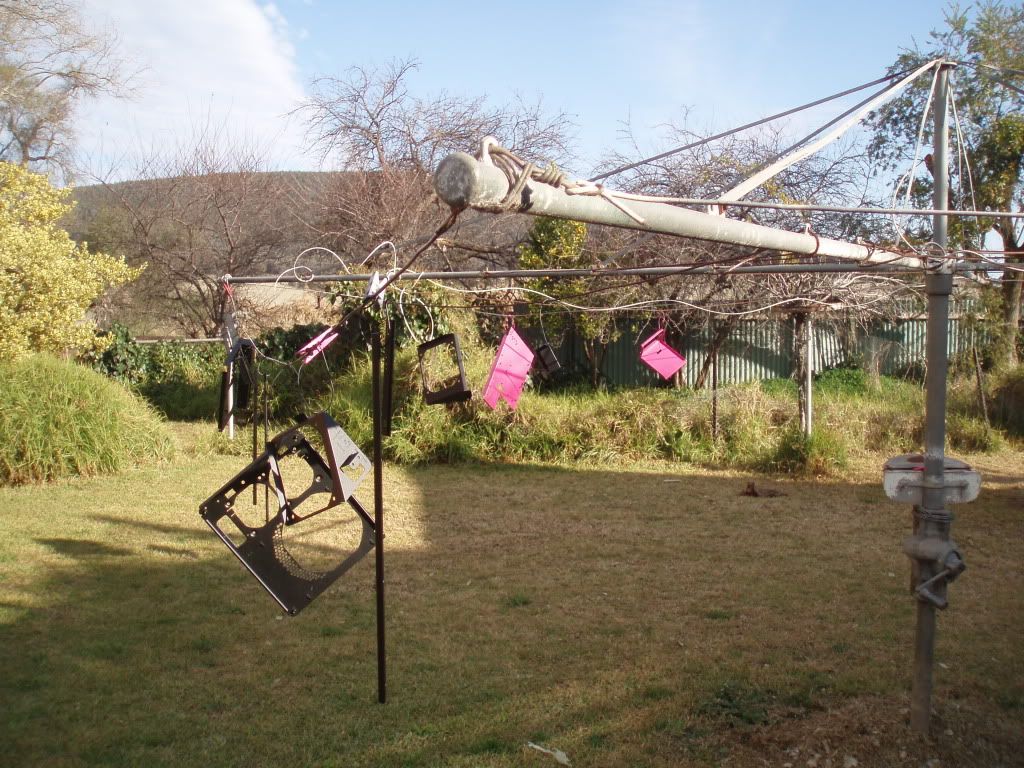 Thats all for now but of course I'll leave you with another teaser!