Let's test my
pot
. I bought 10l of liquid nitrogen. For first time benching on ln2 i think it's enought. So performance is not too bad. Very easy temperature goes to -100*C. Max what i saw when i benching was -172*C but this becouse i used crapy CHY700.
I used:
Phenom II X2 555BE
Gigabyte GA-FXA990-UD3
Corsair XMS3 DDR3 1600 CL7 originally tripple chanel for I7
Enermax 1050W Revo+ Thanks Enermax
so few shoots of benching platform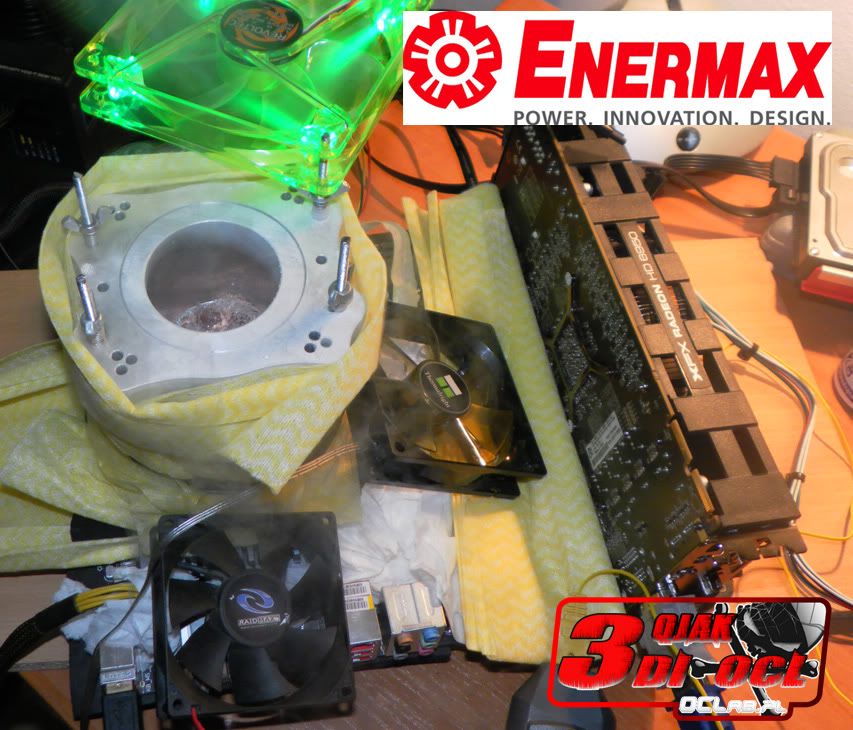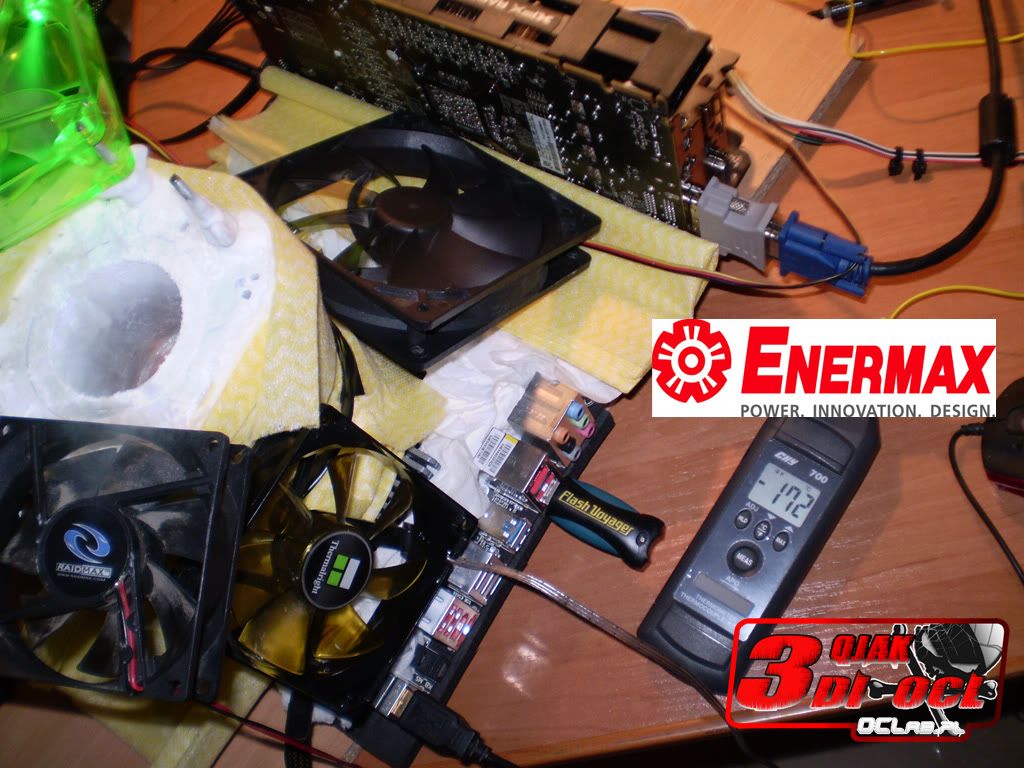 and now results. SPI 32MB I'm benching on -172*C
Wprime with unlocked 4 cores
i must upload some video, but first i have to edit it.
Sorry for my bad english
Edited by qjak - 8/5/11 at 3:48am