Posted in the wrong child thread I think...
Question: If I solder 2 pin wires together, will the temp sensor work on all connectors?
Like so: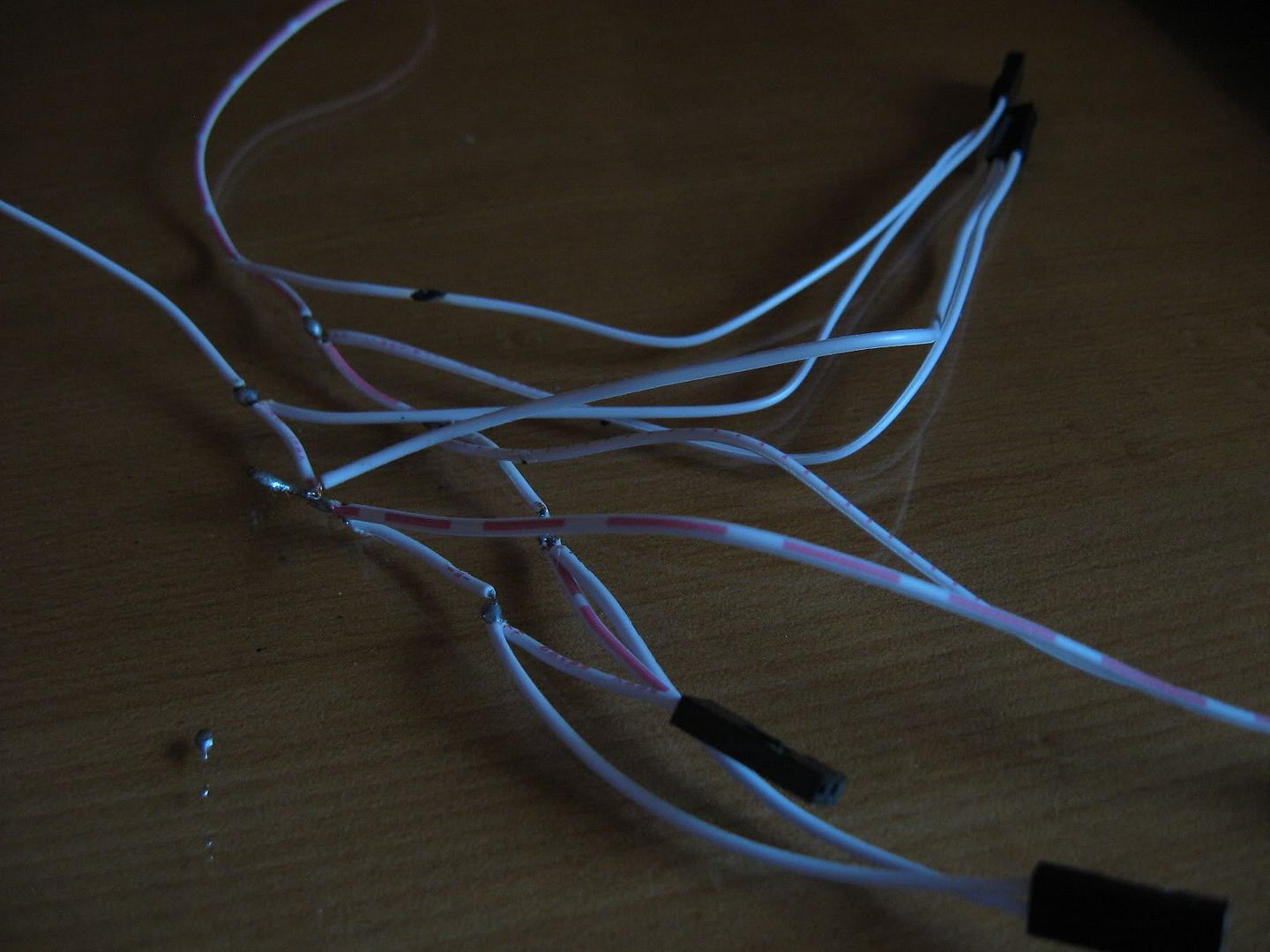 I will be using electric tape to make it nice and clean and isolate the bare wires.
Reason I'm asking is I have one phobya inline temp sensor on the out of my wc loop (ie hottest water). I also have a Lamptron Touch fan controller that can have temp sensors plugged in. I'd like all fans to be controlled by the water temp. Thing is each fan channel is controlled by it's sensor input. I don't see myself installing 6 inline phobya temp sensors right over my vid car.
So will it work?
CPU
Motherboard
Graphics
Graphics
Intel Core i7 2700K
Z68X-UD7-B3
NVIDIA GeForce GTX 580
NVIDIA GeForce GTX 580
Graphics
RAM
RAM
RAM
NVIDIA GeForce GTX 580
Corsair
Corsair
Corsair
RAM
Hard Drive
Cooling
Power
Corsair
2x Mushkin 240Gb SSD Raid 0
A lot.
ST1500
Case
Audio
FT02
Xonar ST
View all
hide details
CPU
Motherboard
Graphics
Graphics
Intel Core i7 2700K
Z68X-UD7-B3
NVIDIA GeForce GTX 580
NVIDIA GeForce GTX 580
Graphics
RAM
RAM
RAM
NVIDIA GeForce GTX 580
Corsair
Corsair
Corsair
RAM
Hard Drive
Cooling
Power
Corsair
2x Mushkin 240Gb SSD Raid 0
A lot.
ST1500
Case
Audio
FT02
Xonar ST
View all
hide details