Quote:
Originally Posted by
Atomfix;14495019
Here's my scores, just to rub it in!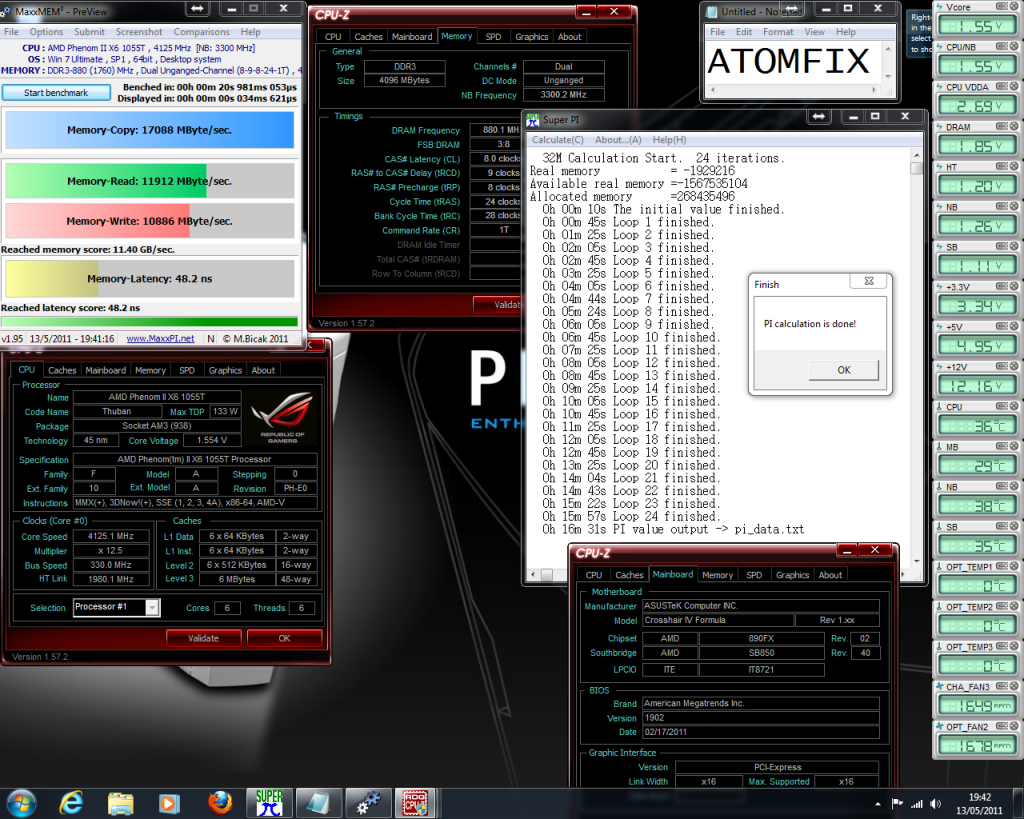 Ignore my PI Score, something went wrong with it and it used 1% of my CPU.
HOMFG :/
3.3 GHz NB ??? Like thats what my 'gift' rig's amd athlon x2 250 does on a 35$ mobo !!
The NB is stuck at 2.2GHz :/
My deneb does 2.5GHz :/
AMD did me in with the 'no-FSB' picture :/
AFAIK :
Quote:
Originally Posted by 96shox;14505281 
So I moved on to NB increase from 2600 to 2800. I BSOD @ 2800 so I am working on finding stable Voltage

1) Any benefit to increasing NB Voltage even more after finding a stable setting? (maybe more stable)
2) Something strange happened after my BSOD, all my saved logins on Firefox erased. Is this normal?
3) Im going to push for 3000Mhz NB (after I find a stable 2800 setting)...any tips?
I'm working on the same , albeit lazily.
yeah , corrupt data fed from the CPU =corrupt cache = unreadable . So FFox prolly just skipped the idea and moved on ( new session ).
You just hit a wall at times.. 2.8NB is plenty
RAM TIMINGs ??
Edited by 0razor1 - 8/8/11 at 2:53am