Well so I'm still hoping to be done by tomorrow. It's not up to me, it's up to how the top coat of poly treats me.
After 6 coats of poly, I wasn't happy with its evenness. I guess the method I'd been using (foam brush application and wiping off the excess with a cloth) wasn't ideal. I ended up sanding aggressively with 600 grit (probably went through two coats). It was smooth as marble or polished granite. Applied another coat yesterday with a rag only, no brush. It turned out much better, but not the best I think I can get. So I'm going to give it a light 1500 grit wet sand, and apply what will hopefully be the last coat tonight.
TLDR:
Reflection from the mirror looks crazy. This camera and flash makes everything look unnatural and not how it looks in person. Every picture looks way too bright and the color of the wood isn't as "brown" as shown. It's much darker, like ebony.
Switched to this super wide gorilla tape I found at HD. It's SO strong and sticky.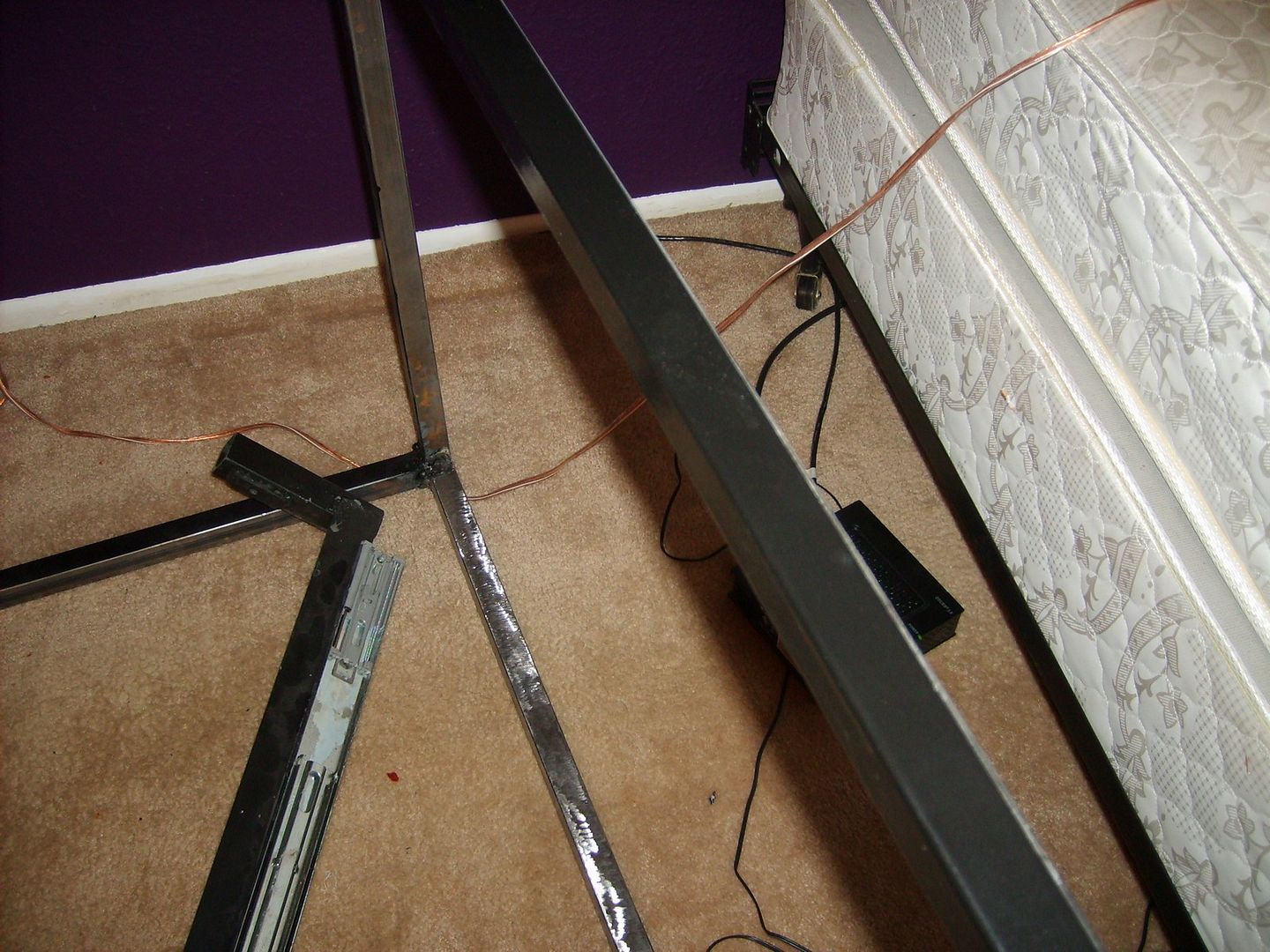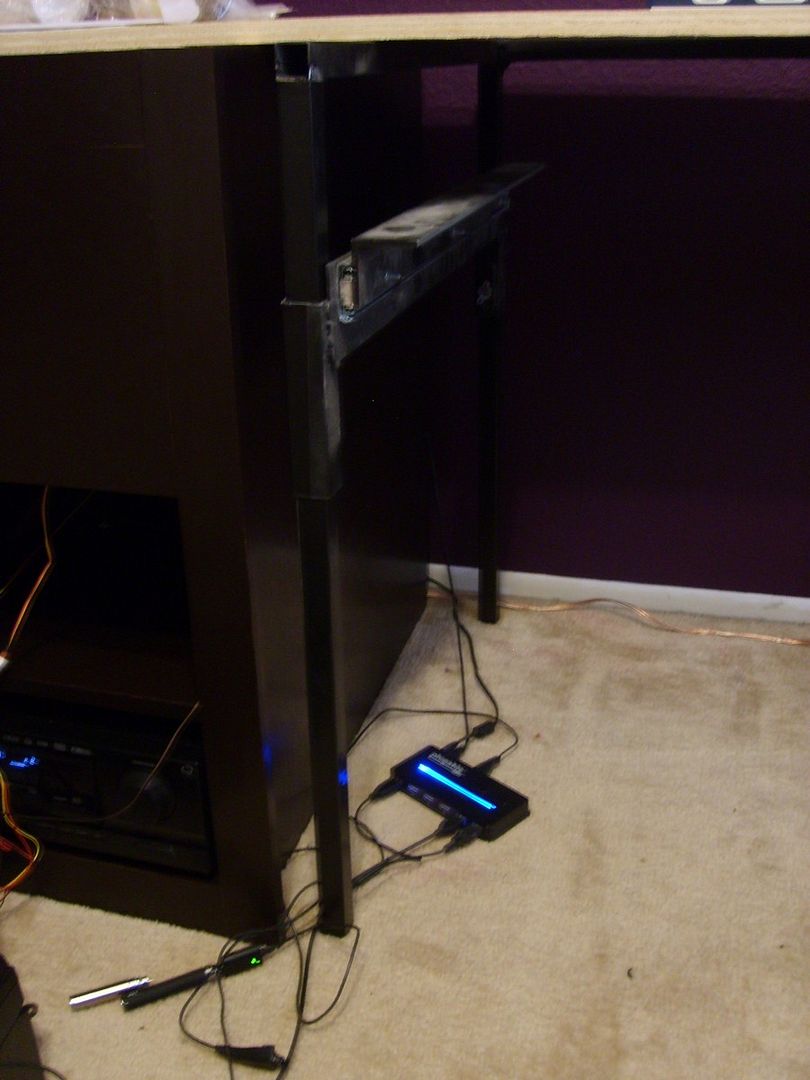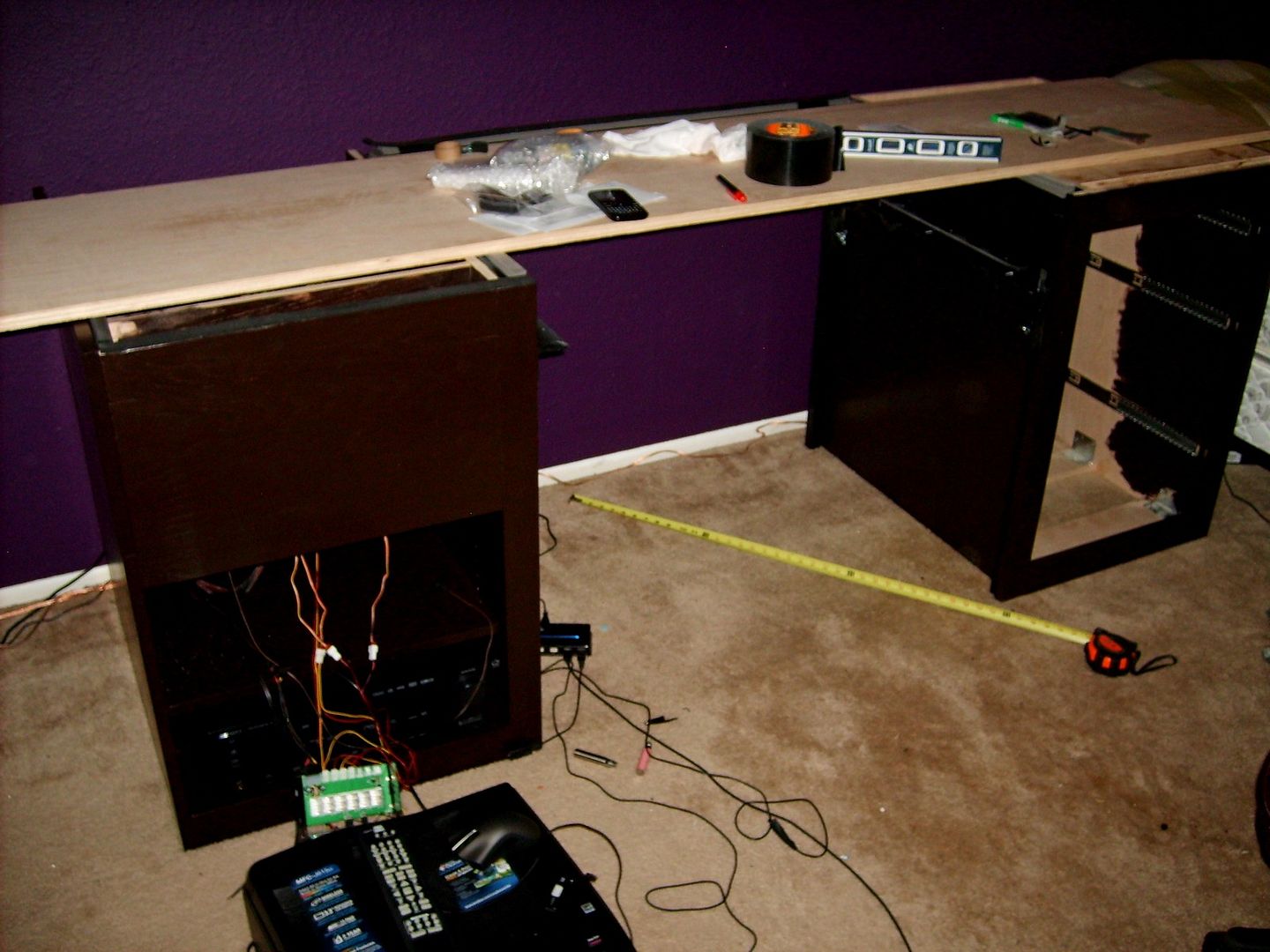 Same deal with the keyboard tray as with the desktop. It wasn't as smooth as I'd like it, so I sanded it too. The rest of the desk I didn't care as much about, but the pieces that I'll come into contact with daily I want to be immaculately smooth.
That's what the desktop looked like just before the first picture in this post. Clean wiping with a damp rag and another coat of poly will solve all.
Going to get somebody to help me lift the top into place tomorrow (hopefully the last coat of poly cooperates with me).