Quote:
Originally Posted by chinesethunda;14896972 
thats good, i like big drawers, lots of stuff to put in them. and then you have your keyboard tray. I hope thats also nice and big. I personally hate small keyboard trays that don't slide out very far -_- lol
Haha so do I. Another reason I wanted to design my own desk (a huge part) was the keyboard tray. I have a picture of it somewhere in this thread. It's 36" wide and 24" deep. Plenty of space. Not to mention it is height adjustable. A huge feature in case you get a new chair with odd arm rests, or feel lazy and wanna lean back in the chair, you can put it at the exact height.
So I have a rather small update so far today. I've kind of hit a wall with these drawers so I'm taking a break to post this.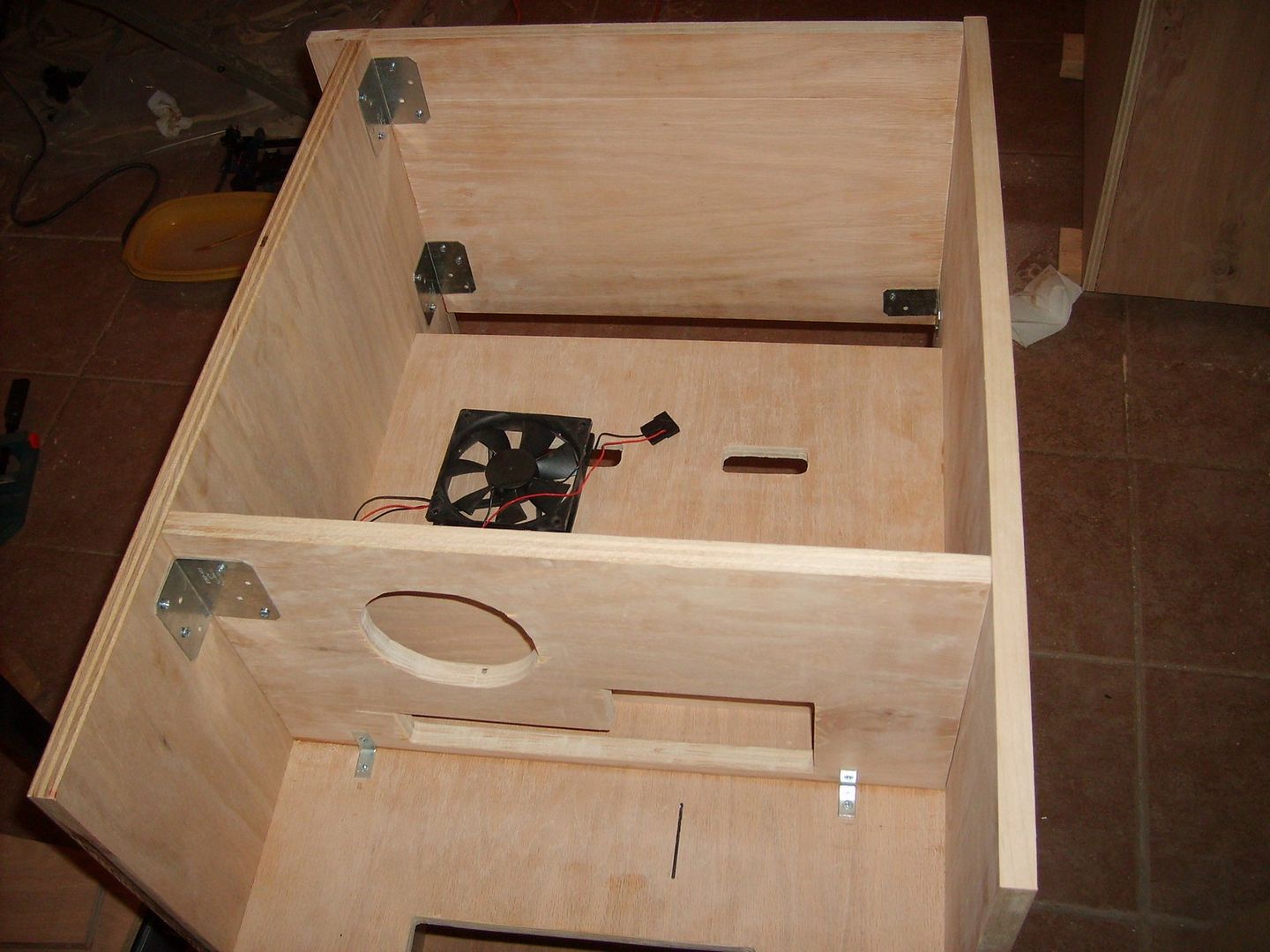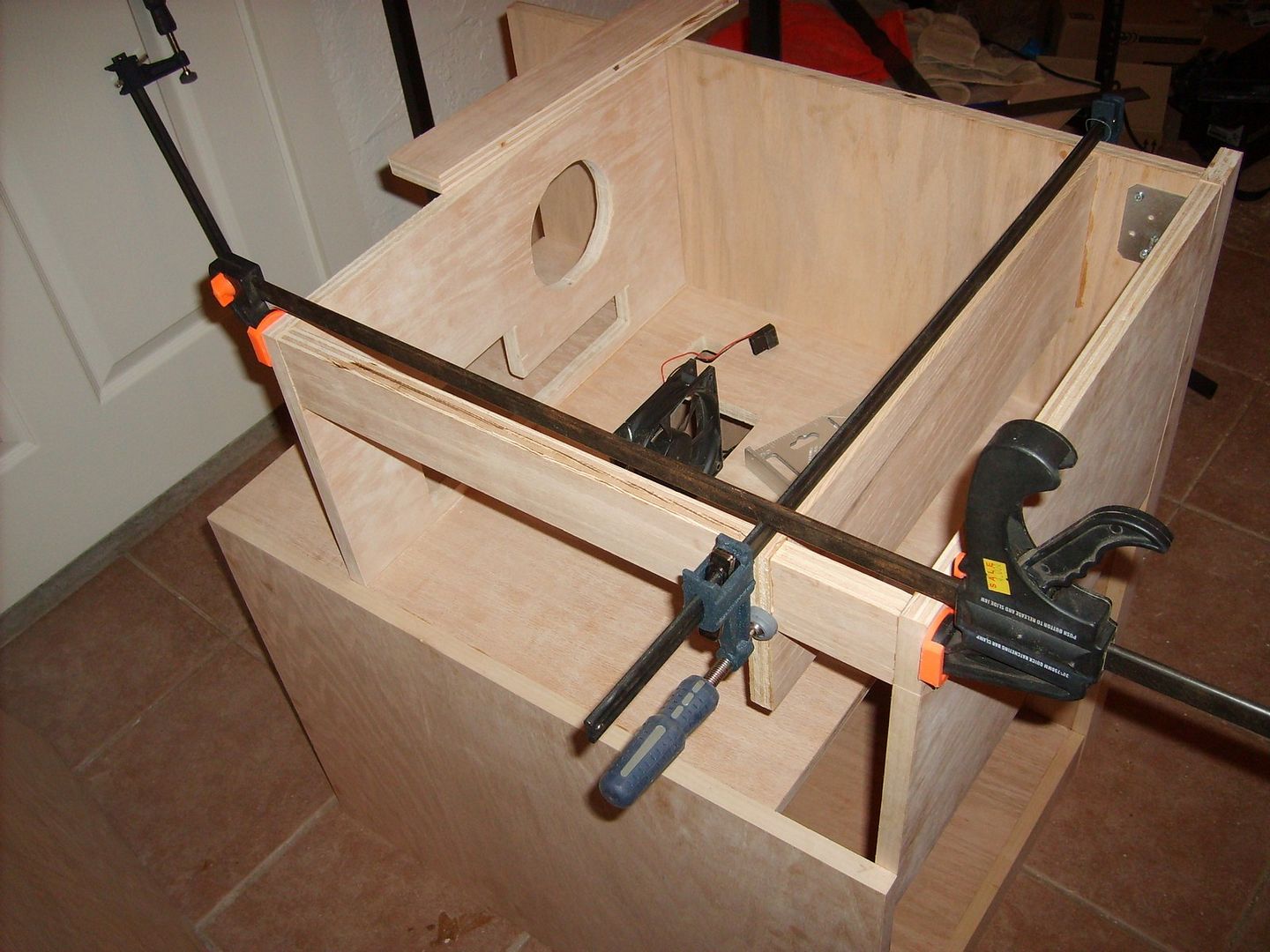 With these last awkward pieces glued in, the left cabinet is now finished (at least the wood assembly).
Gluing up the front facade for the drawer cabinet:
Now to discuss these bastard drawers.
You see, this is where my inexperience kills me. I hadn't thought to make any kind of spacing system for easy rail installation. So the only thing I can do is measure, and HOPE they come out OK.
Since it's just completely flat wood on either side of the cabinet, there's no way for easy symmetry. Also, since I have no back stopping mechanism built in to stop the drawers in the back of the cabinet, I have to make sure the part of the rail that screws onto the drawer is as the PERFECT spot. If it's too far forward, the drawer will sink into the back of the cabinet. If it's too far back, the drawer won't close all the way into the cabinet face.
So that's the brick wall I've come to so far.
Not to mention I have nothing to hold the drawers up at the EXACT correct height while screwing in the rails to them. So I have to figure out a way to jerry rig that.
I think I want the drawer to be indented inside the cabinet a little instead of having it flush with the cabinet face like I had designed, as seen below: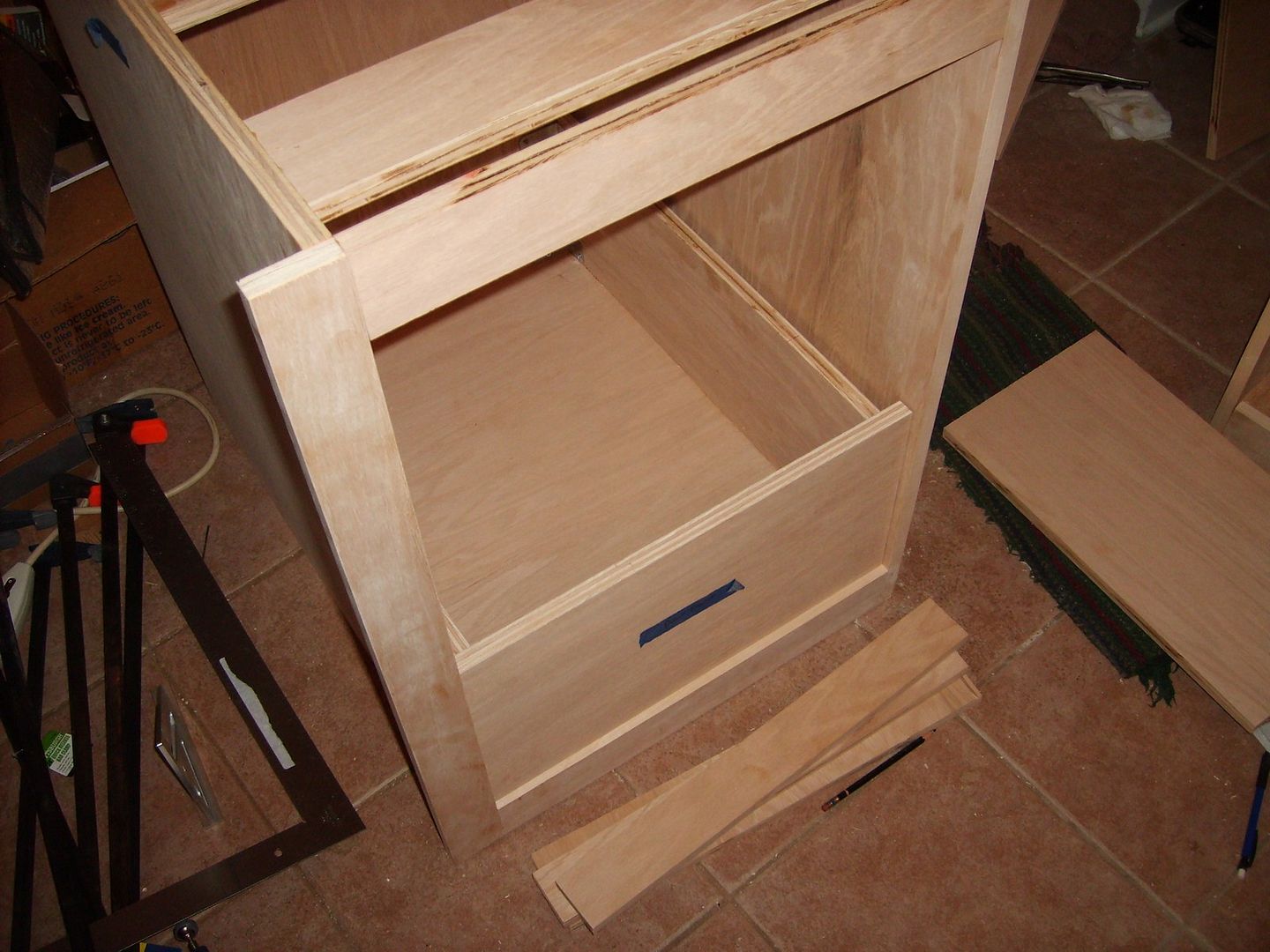 I did have a mental victory earlier in the day though. I thought of a great idea that would remove the need to router a groove in the desk top for the plexiglass to sit in. I could cut the square hole like I would do normal, then glue in 4 pieces of 1/2" thick pieces of wood to the inner edges of the hole to support the plexi. Only problem with that is finding good quality wood that is less than 1/2" wide since I had only planned to router out a 1/4" x 1/4" rabbet (plexi will be 1/8" thick). Not sure where I"m going to find wood like that.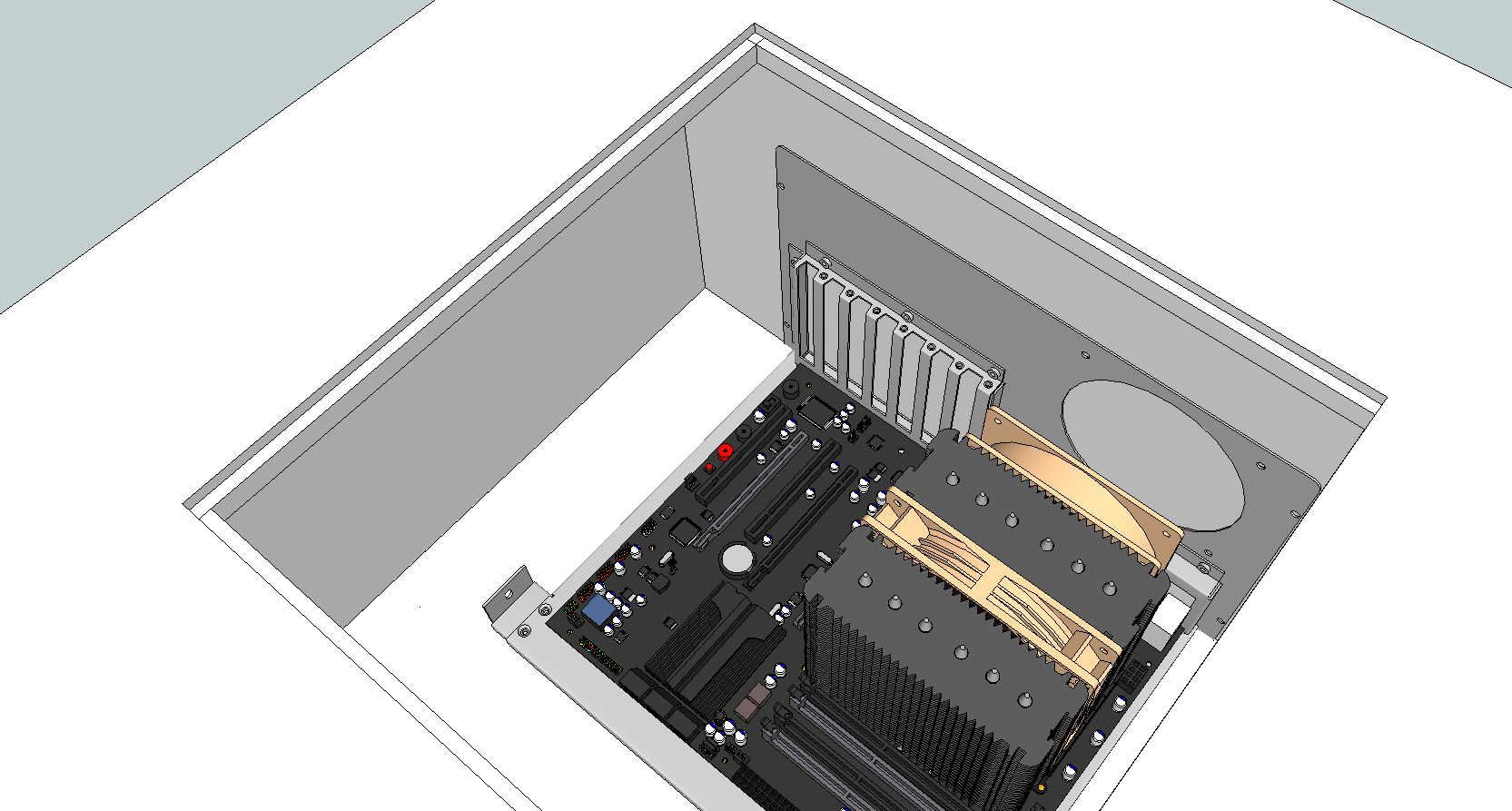 TLDR: look, shiny new fans and controller!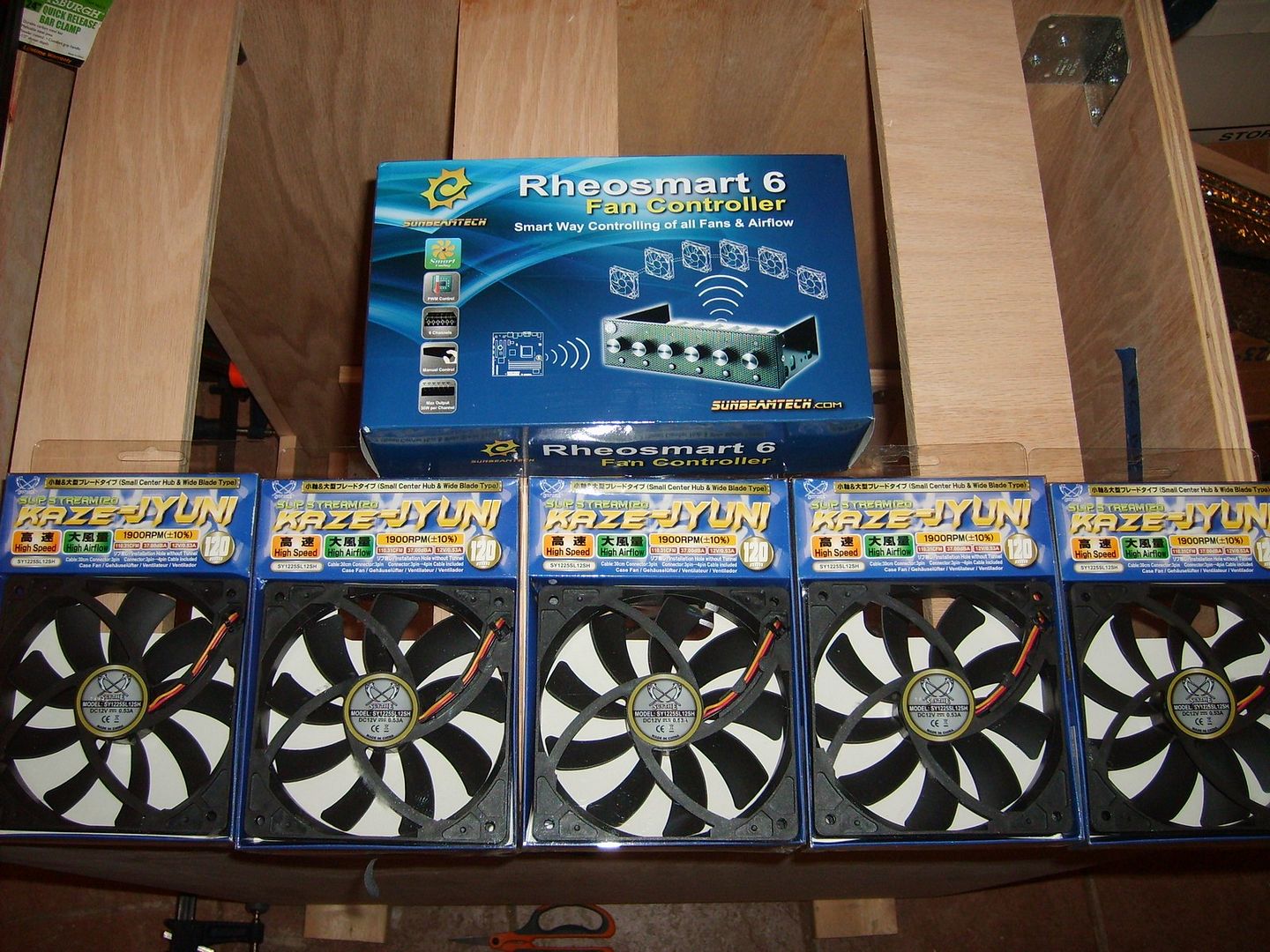 Edited by Backfat - 9/11/11 at 1:26am