Small update (as the remaining ones will be).
While dealing with the drawer fiasco, I decided to sand and prepare the left cabinet to be stained. Didn't take any pictures of that process because it's rather straight forward, and uninteresting. I did use some denatured alcohol after sanding to aid in dust removal. It worked really well.
You can see the used rag after wiping all the saw dust away vs. a clean rag: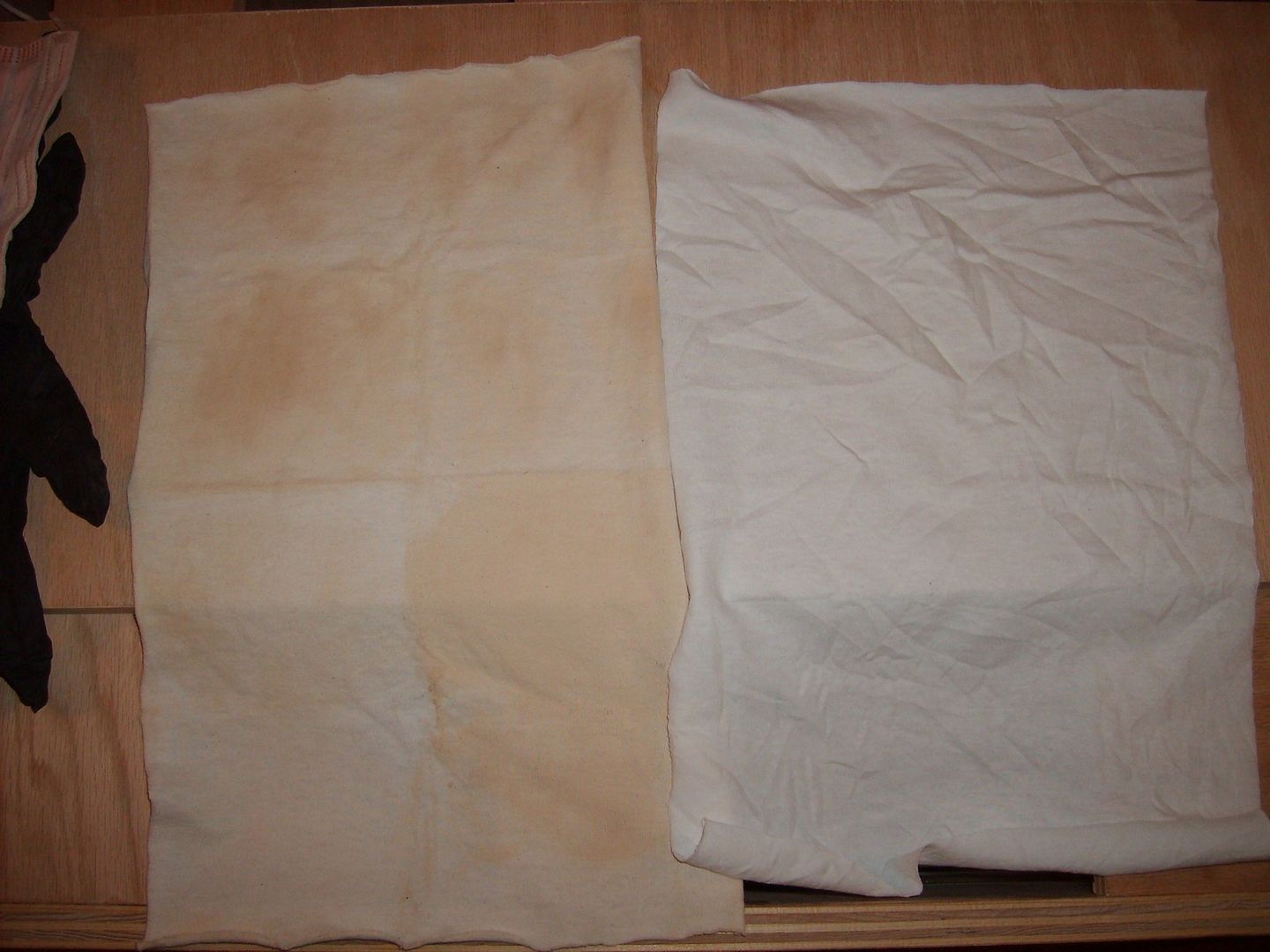 So after doing a first coat of stain on the cabinet, let it dry overnight, I realized I wanted to do a second coat on the bottom shelf, the front faces, and the left side. After I did and let that dry, I noticed I got sloppy and stained the inner two sides of the cabinet accidentally (or carelessly).
Now the old me probably would have said.. "oh well nobody is going to notice." However, the current me is thinking.. what the hell, I've spent a lot of money and tons of time into this, why not do it right?
So to prevent it from happening again and putting a third coat of errant stain on the bottom shelf I figured I could use some painters tape (you can see where I overlapped carelessly):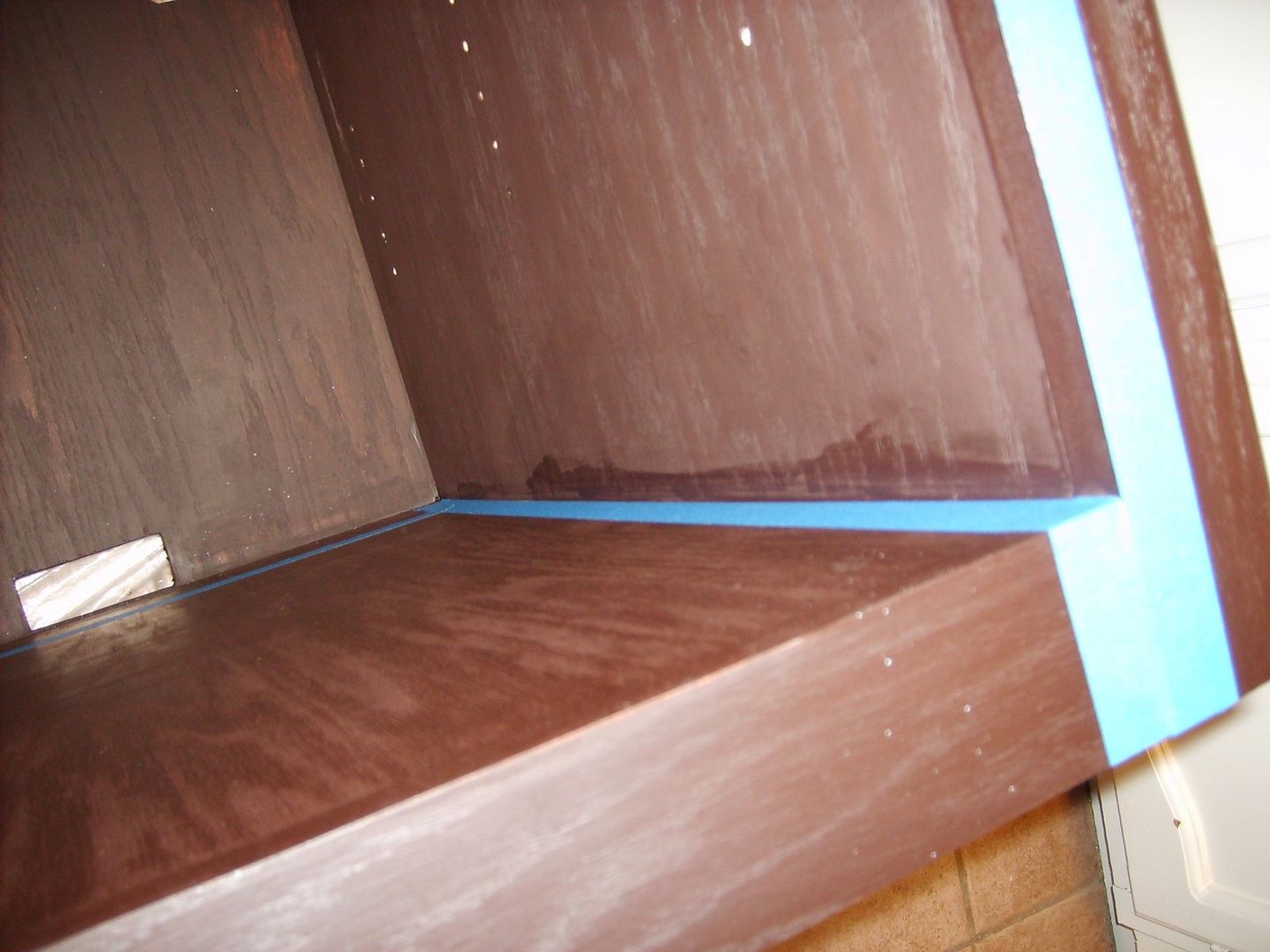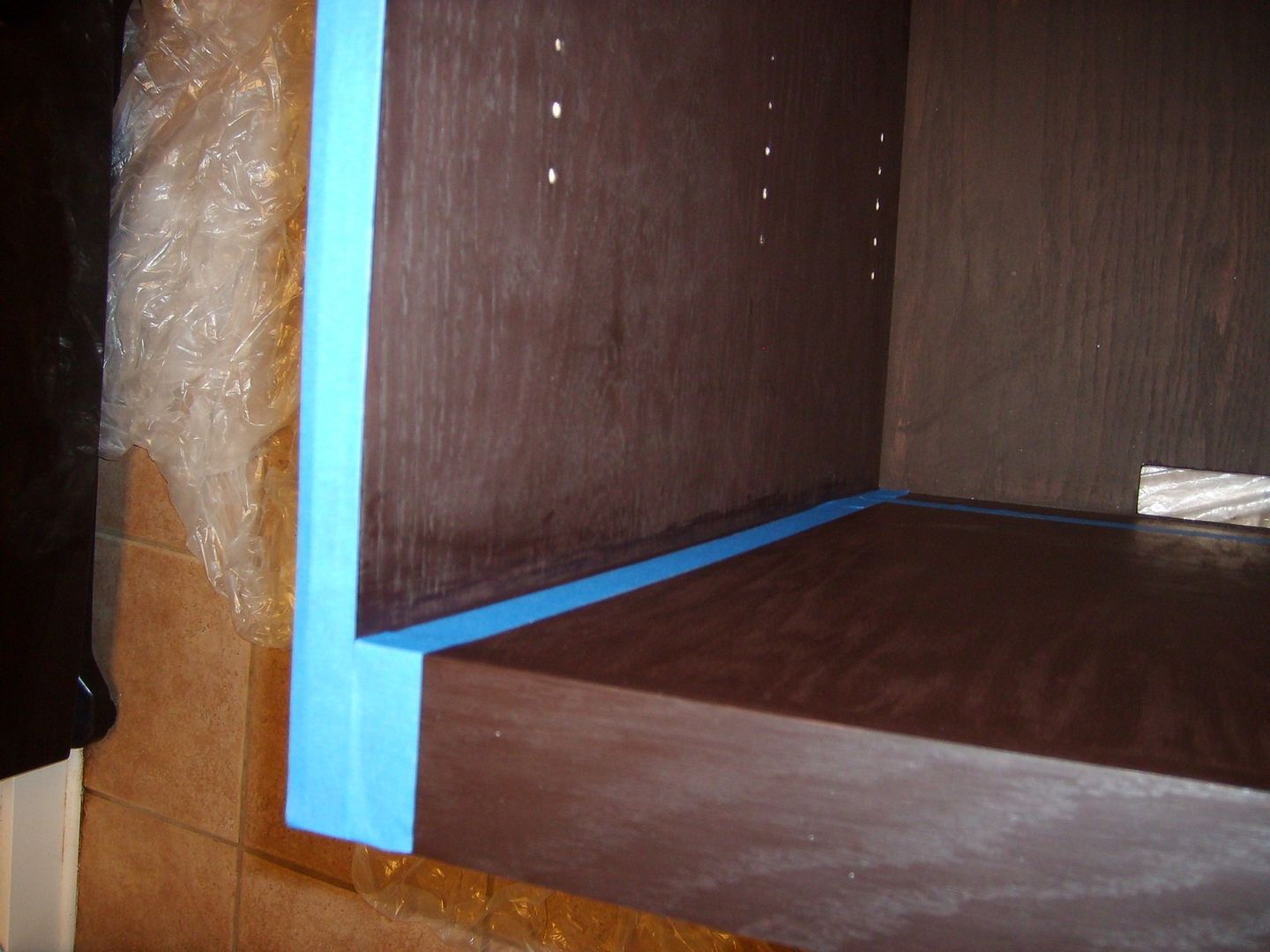 I just realized the color of the stain is innacurate in the above pictures after taking them. It's because the flash was on.
After second coat on left, right and back side of the inner cabinet: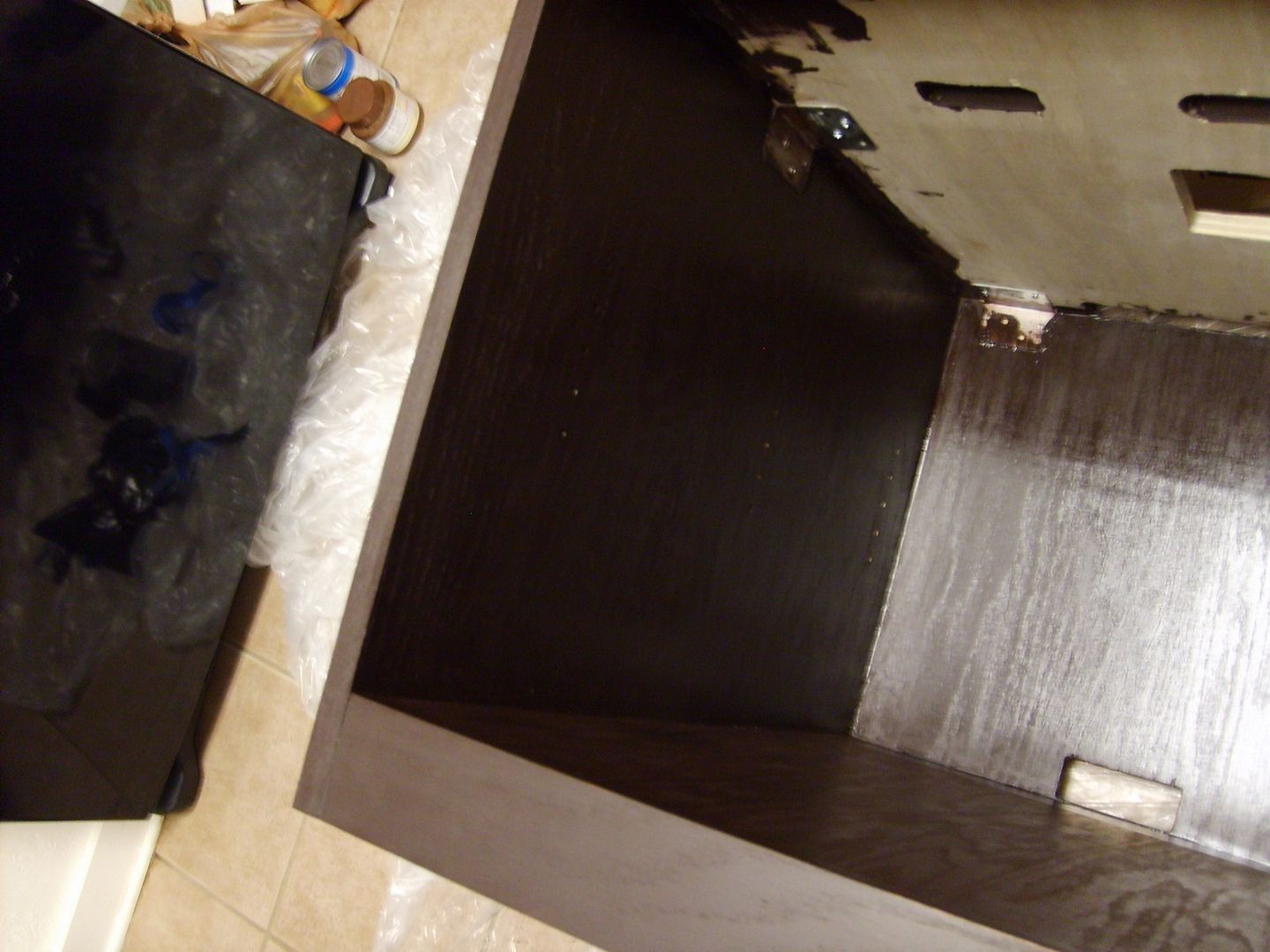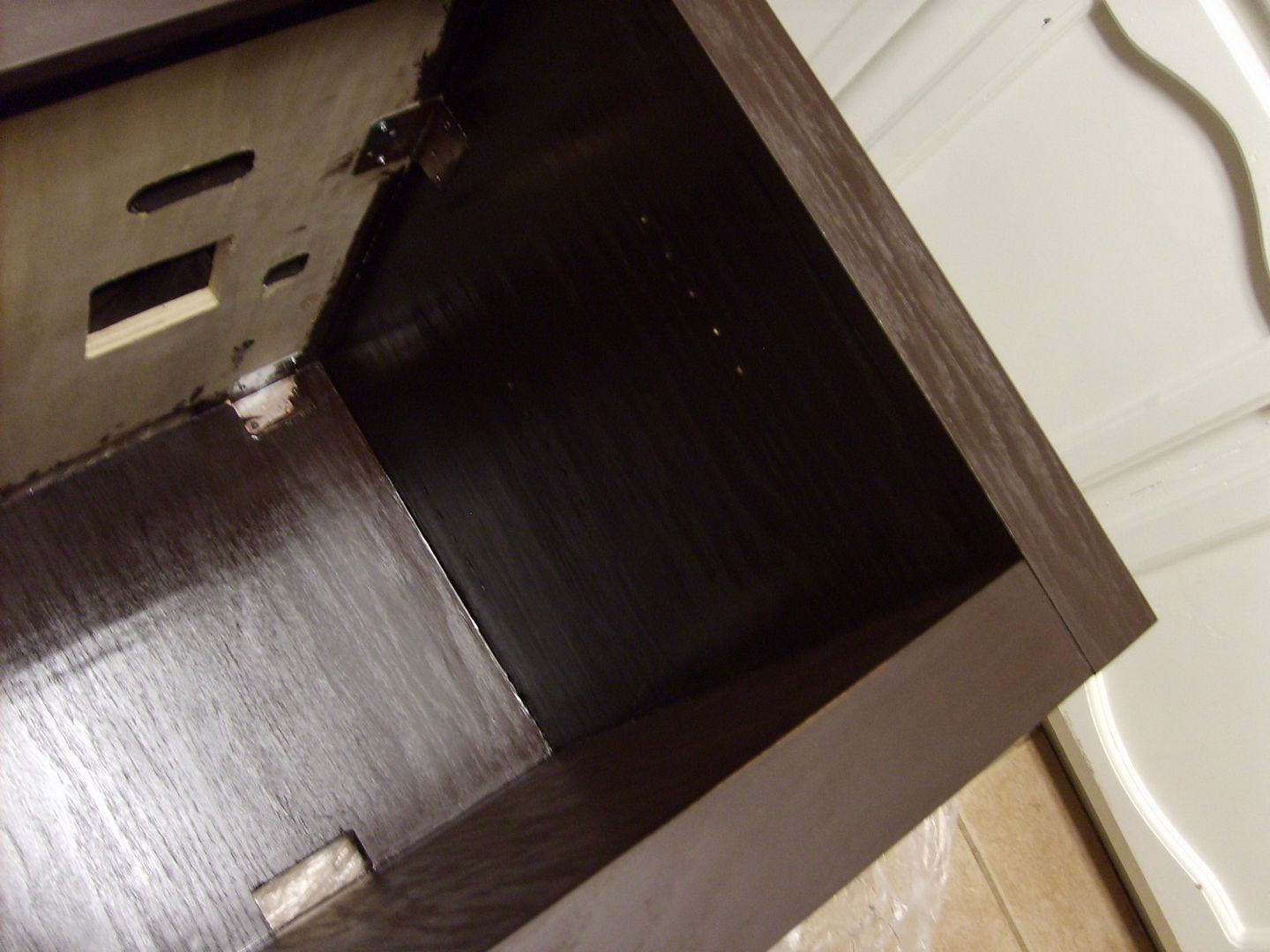 The painters tape worked quite well, and I think the extra 20 minutes it took to restain the sides will be well worth it knowing it was done correctly (or at least to the best of my crappy ability).
The top drawer face (part 2) is picking up right where its predecessor left off with screwing with my brain. It fit fine until I attached it to the drawer, when it decided it didn't want to fit in the cabinet smoothly. The same left side was too big by 1/8" again. So I thought what the hell lets give the belt sander another shot. The SAME mistake I made last time almost happened again, I caught it before it got out of hand though.
Now the top drawer is angled downwards a few degrees causing the bottom edge to scrape the 2nd drawer when it's fully extended. So I have to fix that, and stain the drawer.
Me messing with the drawer: (ignore the dust on the bottom drawers, they aren't that ugly lol)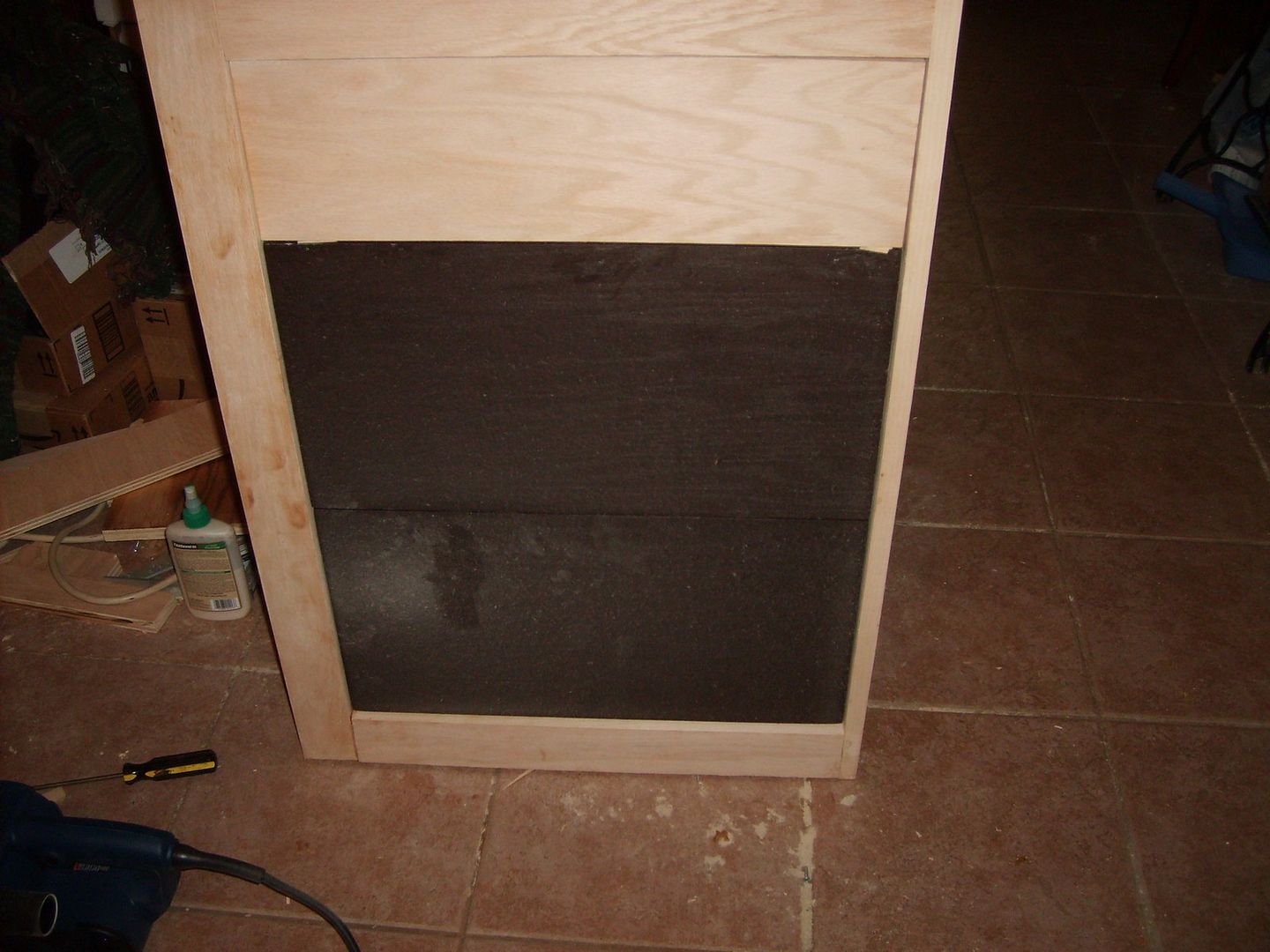 That's it for today. Going to be putting some danish oil on the cabinet tomorrow, and will probably let that dry for a while before doing a light 1500 grit sanding, then I can start doing the top coats.