Hey guys,
I just got into computer modding not long ago and absolutely loving it. I thought I'd share what I've done so far, advice/opinions will are welcome too.
My machine has no name yet, so any suggestions will be great
By the way, this isn't a super computer but just a budget one that I use for my everyday life and as much gaming as possible.
Currently working with:
CoolerMaster CM 690 II advanced
CoolerMaster eXtreme power plus 550W
Phenom II X4 955 BE
Asus M4A87TD EVO
Kingston ValueRAM DDR3 1333 2x2GB
Sapphire HD6970 2GB
Intel 320 80GB for OS, WD Black 1TB
I know the PSU is crap, I hate it so much! Horrible cable management (as you will see in the photos). So I'm waiting for the Corsair AX650 to be available in New Zealand.. Not much longer to go now I believe.
Here she is, my pride and joy.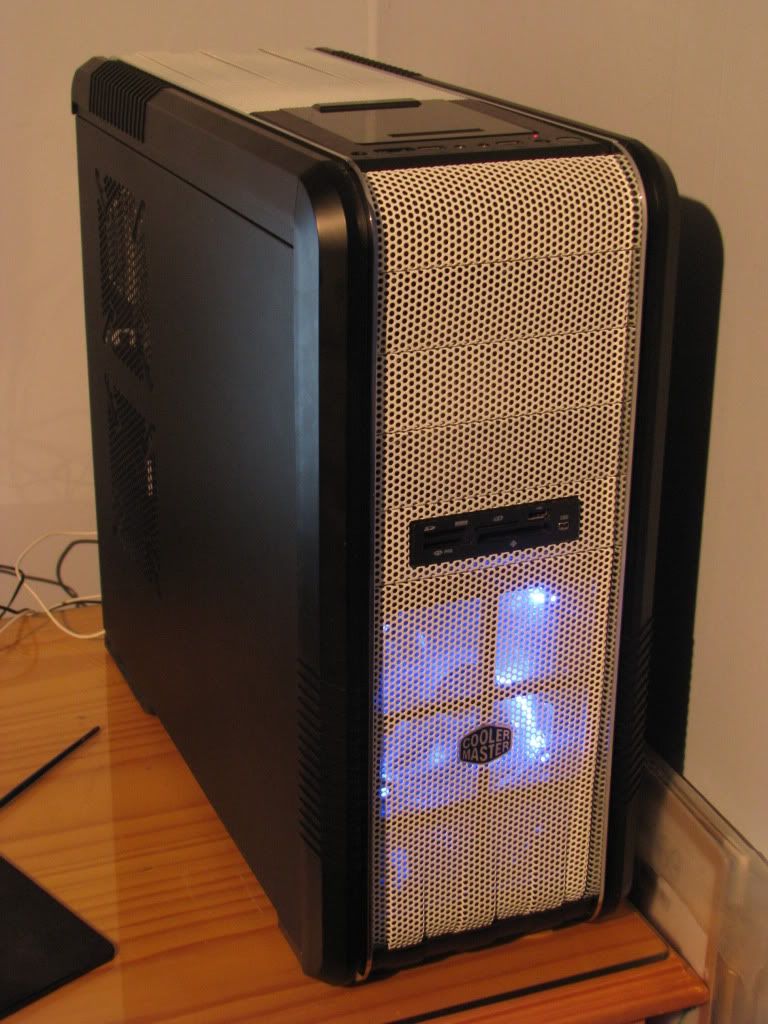 So yeah, as you can guess I'm going for the B&W theme. I'm not sure if I will make it black and white with blue LEDs.
Next up, I thought I'd paint one of my spare 12cm Coolermaster fans in white just to see what it would look like.
Was very please with the result, so I will definately be painting my other fans that way too.
I've seen that most people seem to paint their HDD clips with colours that have a good contrast with the black interior of the case. So I grabbed two of those clips and painted them too!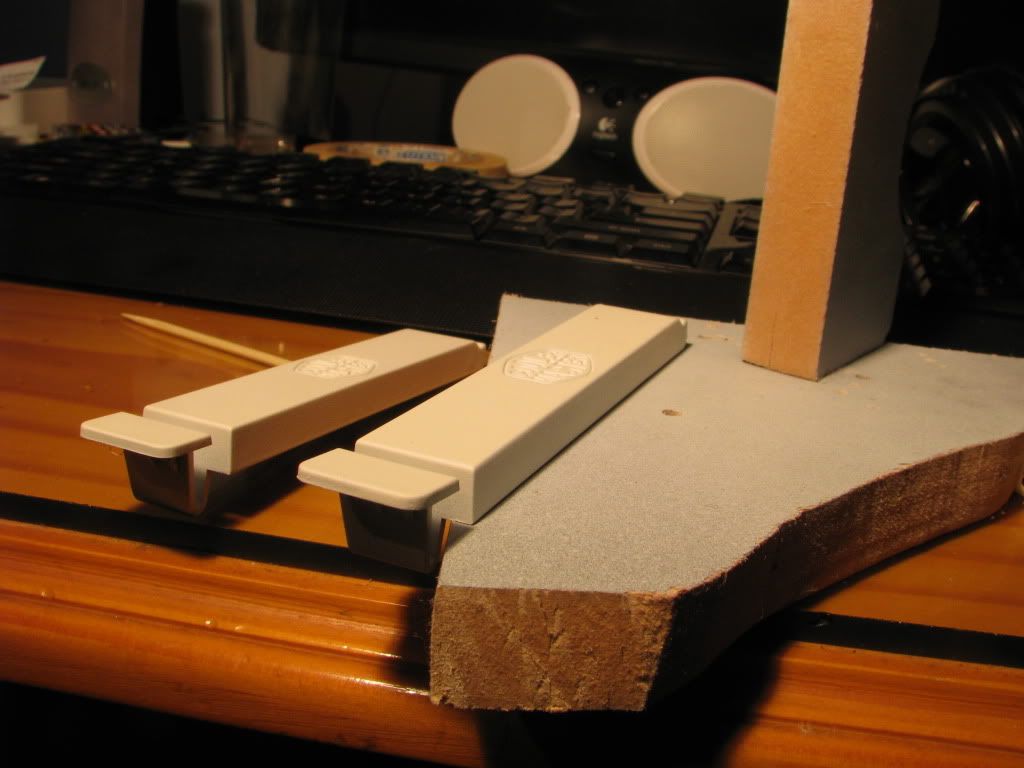 Here is what my baby looks like now: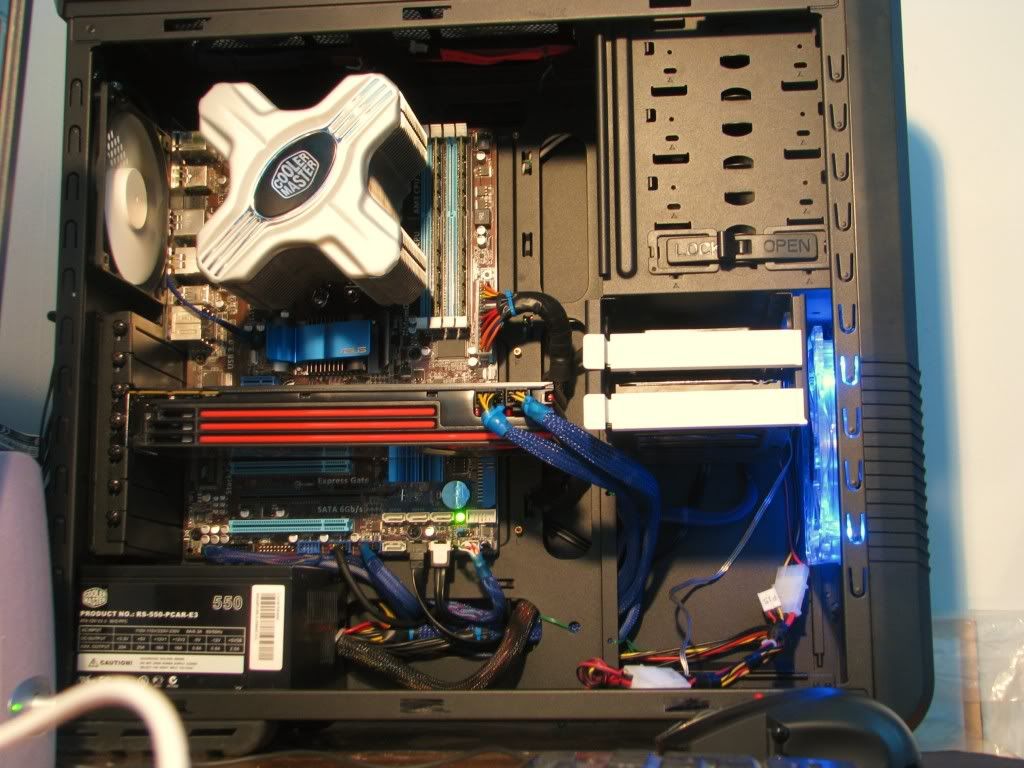 As you can see, I've done some "sleeving" with what I was able to find in the country but
MY WORD! Does that look awful or what?!
I really can't wait for that Corsair PSU to be available in the country! I will try to find some better sleeving and I'm sure it will look a lot better!
By the way, I'm sorry about the crap quality of the photos.
1. I'm not a good photographer and 2. the camera isn't the best either.