Hey guys,
I have been doing a lot of reading here on the forums and been wanting to build a new system for a couple weeks now. I dont have that much cash but still want to buy something that i can upgrade and add more to later. Budget is about $1200.00 on the bare components. My 6 year old P4 turd has finally died leaving me with just its case to work with. None the less here is the list.
1x CPU of course the i2500k (Hoping for a 5Ghz+ Batch)
1x MB Asrock p67 extreme6
1x PNY GeForce GTX 470 1280mb (Future Sli setup maybe with a 480?)
2x Samsung F3 Spins 1TB 7200 RPM (Raid0 First time)
2x CORSAIR Vengeance 4GB 240-Pin DDR3 SDRAM DDR3 1600
1x Rosewill Xtreme Series RX850-S-B 850W
1x LITE-ON Black 24X DVD+R 8X DVD+RW 8X
1x Hanns-G 1200p 27' LCD (cheap!
)
Cooling just for the CPU loop
XSPC Rasa 750 RX240 CPU watercooling kit @ $169.00 from jab-tech
Koolance 2 Quick connects No Spill
3x IPC Queens for Rad
Let me know what you think? I know that this PSU will prob not be able to supply enough juice for SLI later down the road, AND that i should add more ram as soon as possible.. But you think that this current setup will be able to support 4.4-4.7 ish OC? Please help me out!
Thanks!
Parts have been slowly arriving at my door. So far installed the MB, Ram, Bays and test bled the water system for 3 days straight. No leaks. Waiting on more components.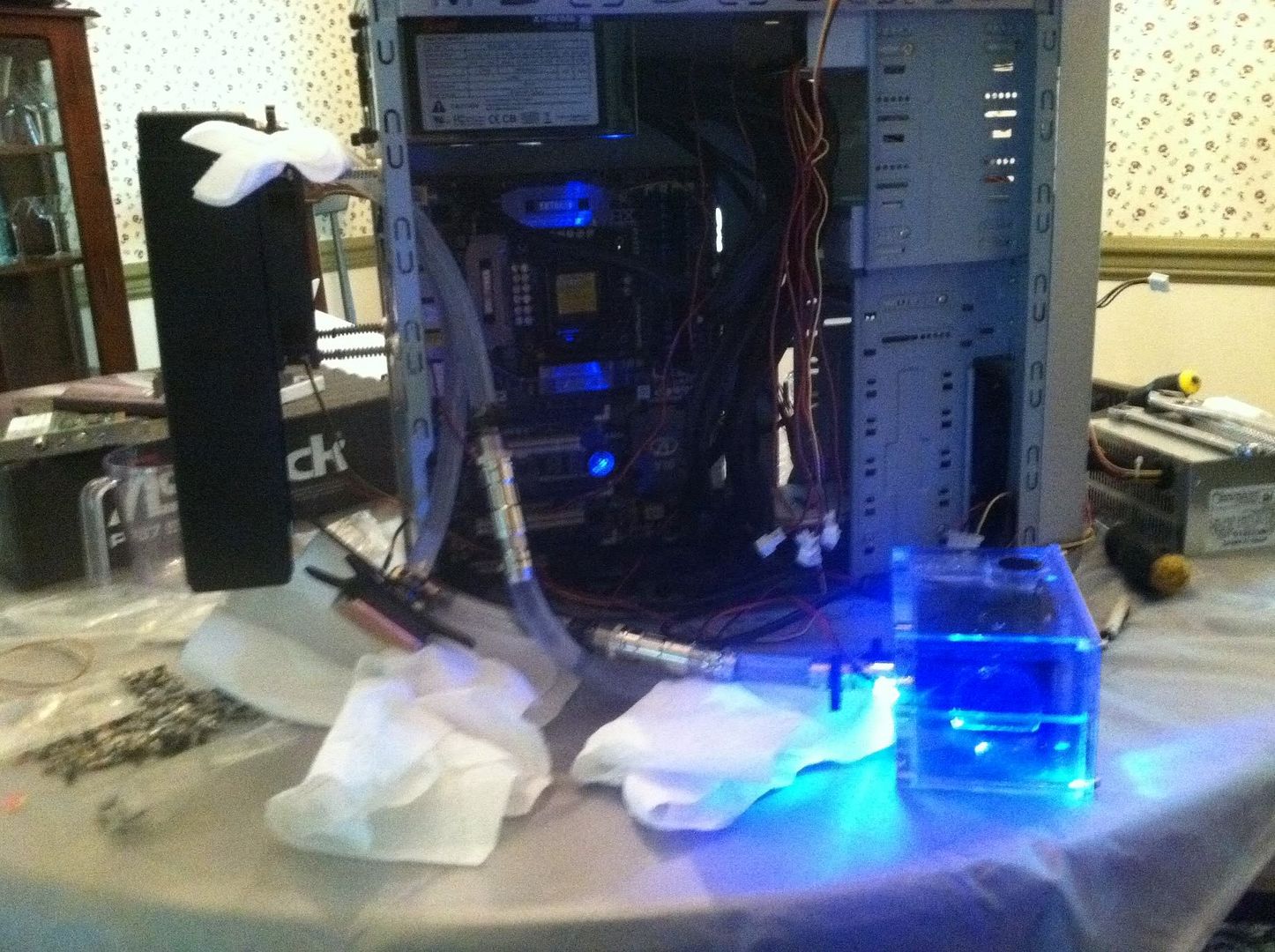 CPU
Motherboard
Graphics
RAM
Intel Core i7-4702HQ 2.2GHz
DELL M3800
K1100M 2GB VRAM
16 GB GSKILL
Hard Drive
Hard Drive
Optical Drive
OS
256GB msata
240 SATA III Sandisc SSD
None
Windows 7 64bit & Kali Linux
Monitor
3200 x 1600 - Touch screen
View all
hide details
CPU
Motherboard
Graphics
RAM
Intel Core i7-4702HQ 2.2GHz
DELL M3800
K1100M 2GB VRAM
16 GB GSKILL
Hard Drive
Hard Drive
Optical Drive
OS
256GB msata
240 SATA III Sandisc SSD
None
Windows 7 64bit & Kali Linux
Monitor
3200 x 1600 - Touch screen
View all
hide details