Unfortunately Google Translate is the best I could do here sorry.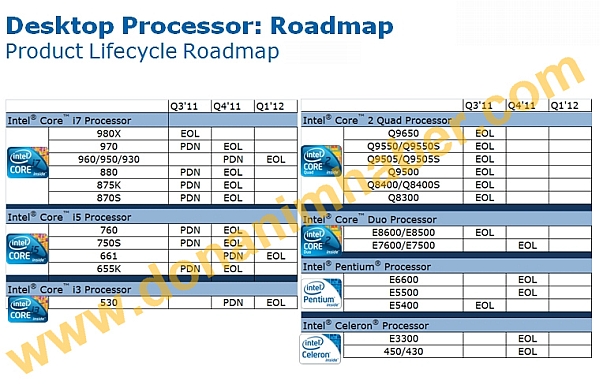 Quote:
According to information we receive in 2012, retired before the full 21 processor, three models will be taken from the retirement process. 6-core Intel Core i7-980X model, which is one of the fastest processors in the current third quarter, as the EOL (End of Life) is taken from the process.
Source (translated)
So yeah, they're pulling the 980X in Q3 of this year (EOL - End of Line), as well as most Core2 CPUs. Also shows PDN (Product Discontinuation Notification).
Pretty disappointing that they're pulling some great CPU's out of manufacture completely. They could be gearing up for something big next year.
Mods: Not sure if this is legit, if needs be this could be moved to Rumours.