Here is where it all started, I really wanted this case cos of the size and ability to store fullsized board.
When this build 1st started out it consisted of,
Intel D58SO Motherboard
8GB Corsair Dominator Ram @ 1600mhz
Intel Core i7 920
2x Ati HD3870's
1X Seagate 1tb Harddrive 7200rpm
Coolermaster 850W Modular powersupply.
Cooling was very basic apart from the 3 38x 38 focussed flow fans by the grpahics cards.
No modding was done but i wanted to be adventurous and do some cutting
My cooling situation soon changed when i added Sunon 120 x 38mm fans
which run @ 3000rpm but were able to be controlled by the motherboard
I added the 2x120mm blowholes in the roof and fitted the sunon fans there aswel, after doing some research and finding out that the top of these cases get REALLY HOT. I wanted a window so i could show the intestines of the rig.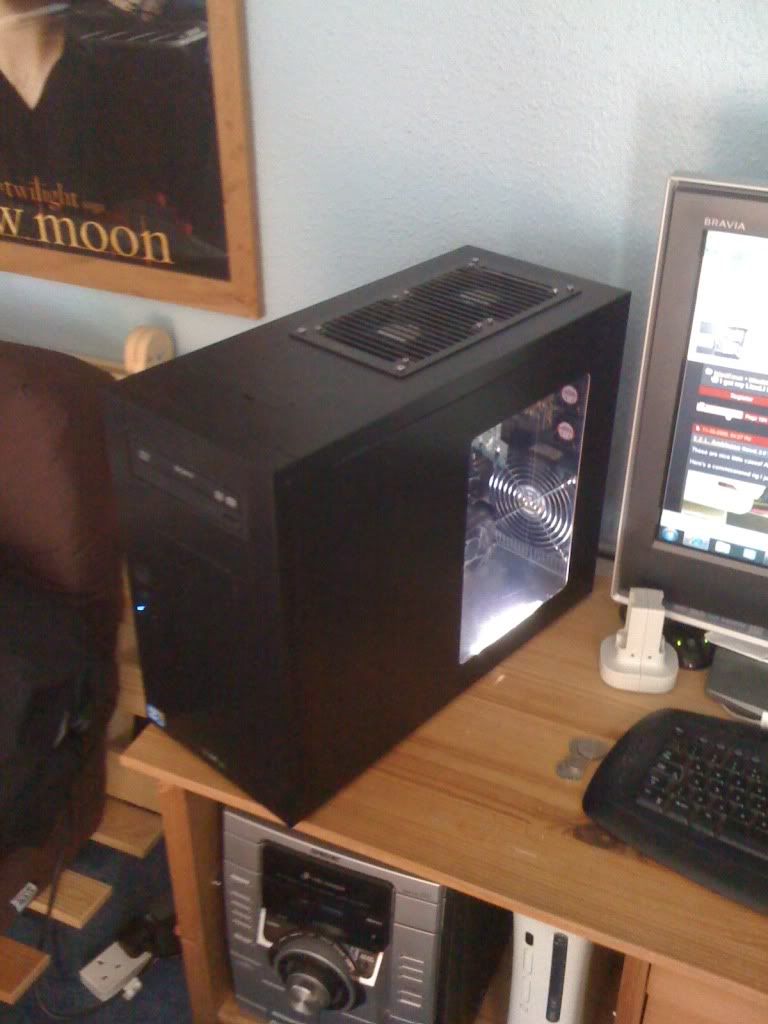 I then got bored of that setup and wanted to completely upgrade, so i purchased the following,
Intel DX58SO2
12GB Corsair Dominator Triple Channel ram @1600mhz
Intel Core i7 950 @4ghz
3x Seagate 1TB harddrives, 2@6gb/s
AND LOOKED A LITTLE SOMETHING LIKE THIS...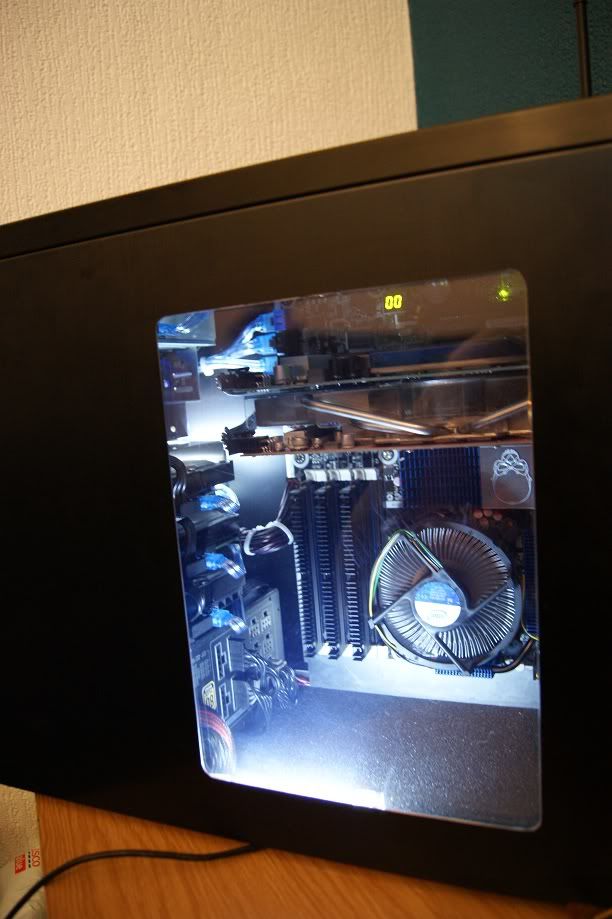 The Cooling situation had changed aswel, being as Delta's are hard to come by in the uk i wanted to go for these cos NO1 uses these over here. But the ear bleeding noise was to much, so done some research and found out that a Lamptron FC2 controller handles 45w per channel enough to tame the deadly Deltas. I then changed from basic CRAPPY intel stock cooler which made my cpu run @ 70c :O to a coolermaster Hyper 212 with guess what a delta attached.
It had soundproofing on the base of the case and thought was that really working, ERM NAH. so i ditched it but along the process i killed the floor of the case and cried a little, so i though i might aswel paint it. So i went for the traditional BLACK, but am now wondering should i of gone for white instead.
I also added 2x XFX ATI HD6870'S cos i love crysis and editing it.
It hard cold cathodes which took way to much space up with the adaptor n all, i switch to White Strip LED's which are wayyyyyyyy easier to hide, Here what she looks like now, but still a work in progress and ver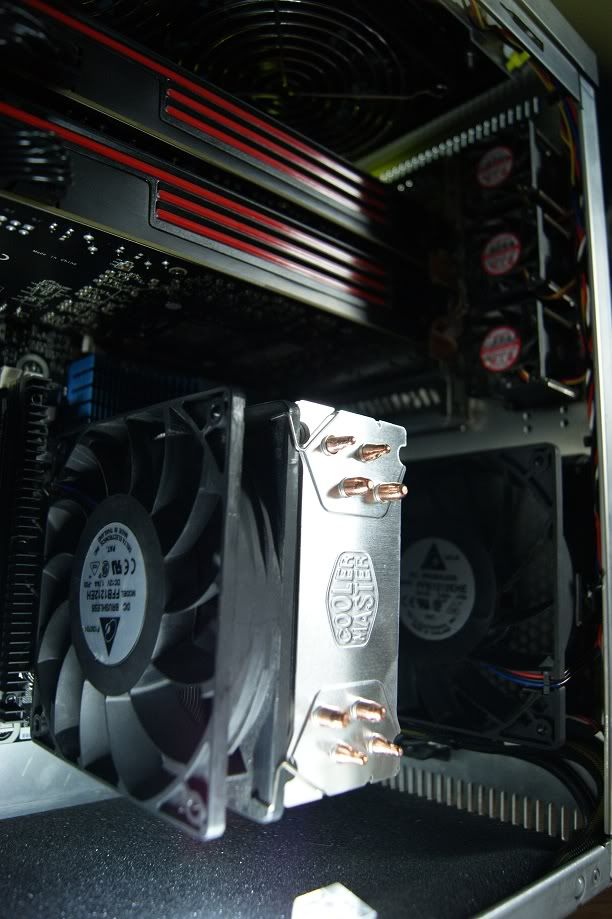 y much need to get better pics with the side pannel off. I ditched the 3x 38 x 38mm fans down the side too figured they were doing much.
Before Painting...
and now after painting...
Love it hate it cuss it do what you want, just let me know what you think.... and show us your other Lian- Li cases, gotta say im a big FANNNN..
CPU
Motherboard
Graphics
RAM
Intel Core i7 950
Intel DX58SO2
2x XFX Radeon HD6870
24GB Corsair Dominator
Hard Drive
Optical Drive
OS
Monitor
3x Seagate 1TB @6gb/s
Sony Dual Layer dvd-rw
Windows 7 pro 64bit
Sony SDM-x93
Keyboard
Power
Case
Mouse
Logitech Something or other
Coolermaster M850
Fractal Design R3 Silver
Logitech something or other
View all
hide details
CPU
Motherboard
Graphics
RAM
Intel Core i7 950
Intel DX58SO2
2x XFX Radeon HD6870
24GB Corsair Dominator
Hard Drive
Optical Drive
OS
Monitor
3x Seagate 1TB @6gb/s
Sony Dual Layer dvd-rw
Windows 7 pro 64bit
Sony SDM-x93
Keyboard
Power
Case
Mouse
Logitech Something or other
Coolermaster M850
Fractal Design R3 Silver
Logitech something or other
View all
hide details