To start off, here's what I'll be using for my rig.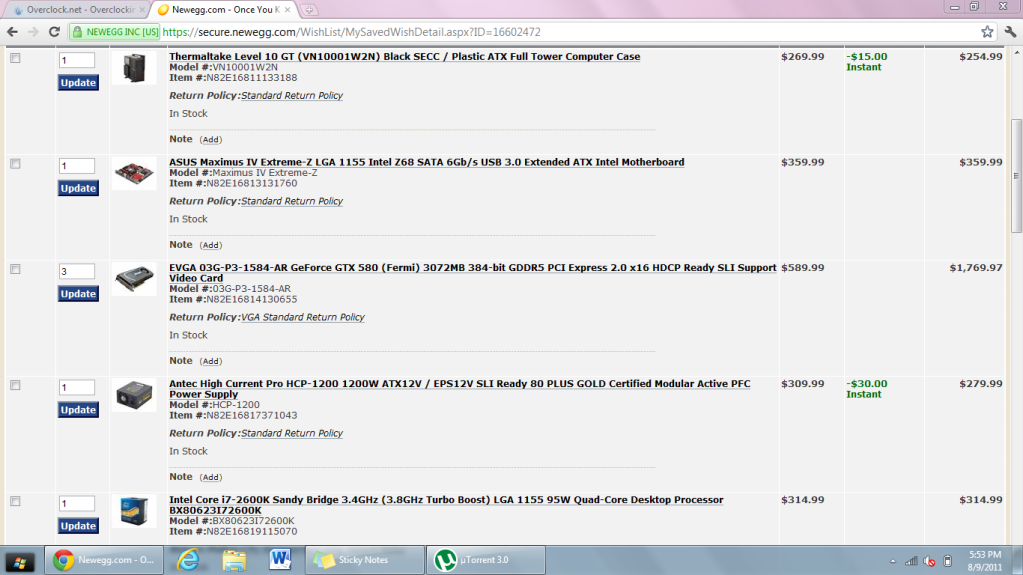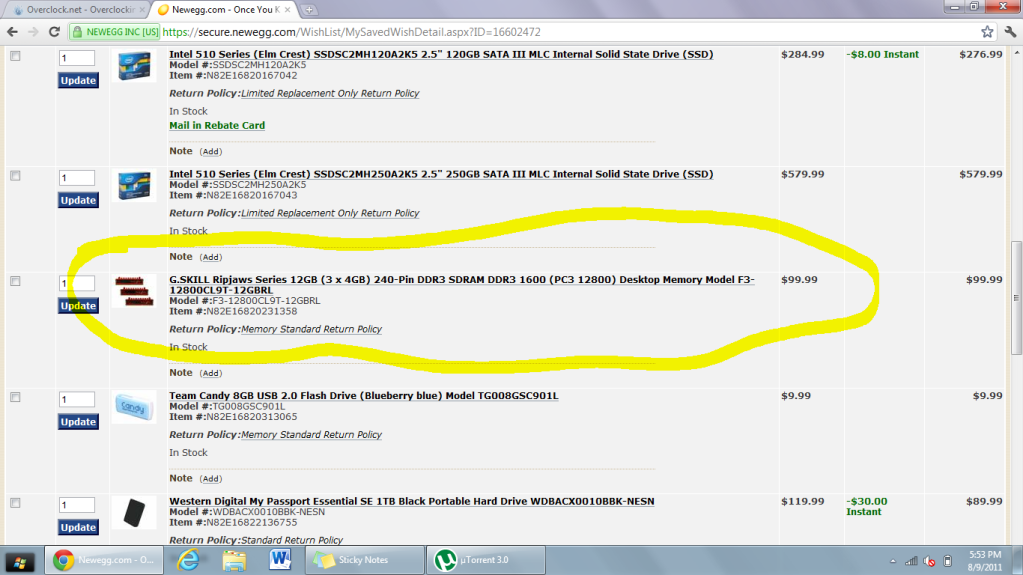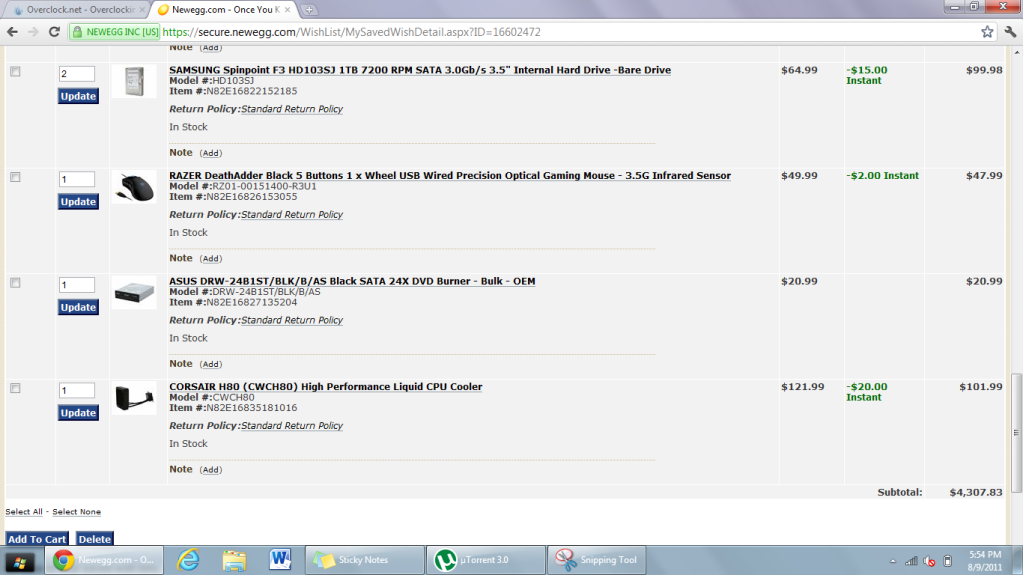 I'm not sure what RAM to get. I know I want DDR3 1600, but that's about it. (and it's gotta be 1.5V for the sandybridge cpu)
What's
-most reliable
-lasts the longest
-most stable
-most trusted
I don't care about price. If the RAM I chose is good, tell me. If it isn't, gimme an alternative and tell me why.
EDITEDITEDIT:
I found this badass ram (I think it's BA), but I'm using a z68 mobo (right?)... help (does this mean I can't use p67 ram?)
I'll prolly get 32GB of this or so. You know. Modest amount.
http://www.newegg.com/Product/Produc...82E16820231445
Edited by marbleduck - 8/9/11 at 5:11pm
CPU
Motherboard
Graphics
RAM
Crap 2 Duo
Apple Logic Crap
GeForce 9400 Crap Integrated
Crap
Hard Drive
Optical Drive
OS
Monitor
Crap
Crap
OS X Snow Leopard (not crap)
Cinema HD 2560x1600 7ms GTG latency
Keyboard
Power
Case
Mouse
Crap (crap)
Crap
Branding iron/Stovetop (crap)
Almost decent (crap)
Mouse Pad
Nonexistent (crap)
View all
hide details
CPU
Motherboard
Graphics
RAM
Crap 2 Duo
Apple Logic Crap
GeForce 9400 Crap Integrated
Crap
Hard Drive
Optical Drive
OS
Monitor
Crap
Crap
OS X Snow Leopard (not crap)
Cinema HD 2560x1600 7ms GTG latency
Keyboard
Power
Case
Mouse
Crap (crap)
Crap
Branding iron/Stovetop (crap)
Almost decent (crap)
Mouse Pad
Nonexistent (crap)
View all
hide details