Well, thanks to rx7racer I've gone water cooled since getting the QX6700.
Wile getting every thing together I looked all over the place even here on ocn and could not find an HAF-912 that was water cooled with any thing other than the likes of an H50.
So here is my HAF-912 on a custom water set up. It's an Enzotech Sapphire scw-rev a cpu block, Swiftech mcp655 pump with Bitspower top, Swiftech micro res, and Swiftech MCR-220 rad.
The case does make it hard for an internal radiator, but I don't think it looks to bad on the out side.
Cooler master does say a 220mm rad external mount or 240 internal, but trying to mount this rad I don't see how. If I had mounted the rad inside about half of it would have been covered and had no air flow.
There also would have been clearance issues with the ram slots if trying to mount rad and fans internal.
Over all things are kind of tight but all parts fit and in the end I dont think it looks bad.
Hope you all like it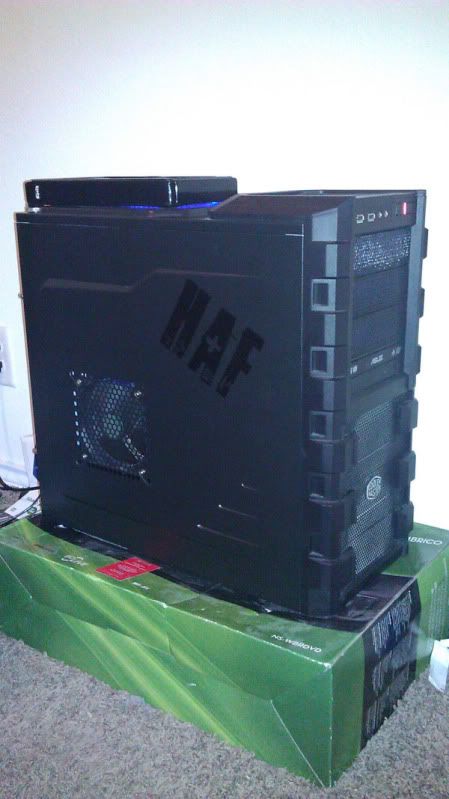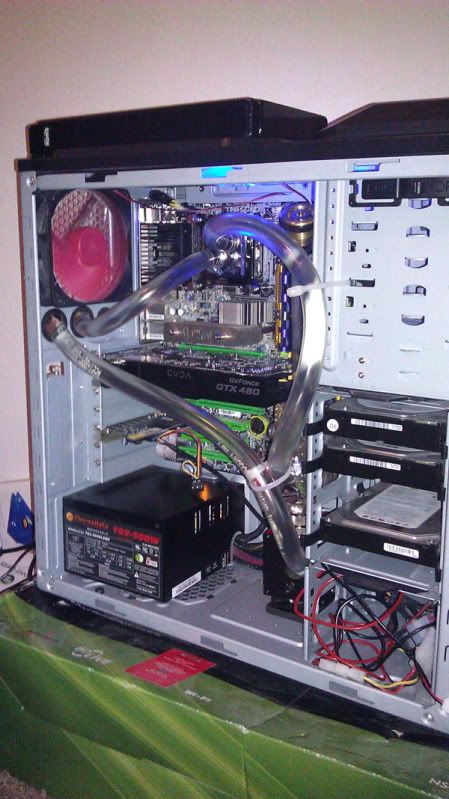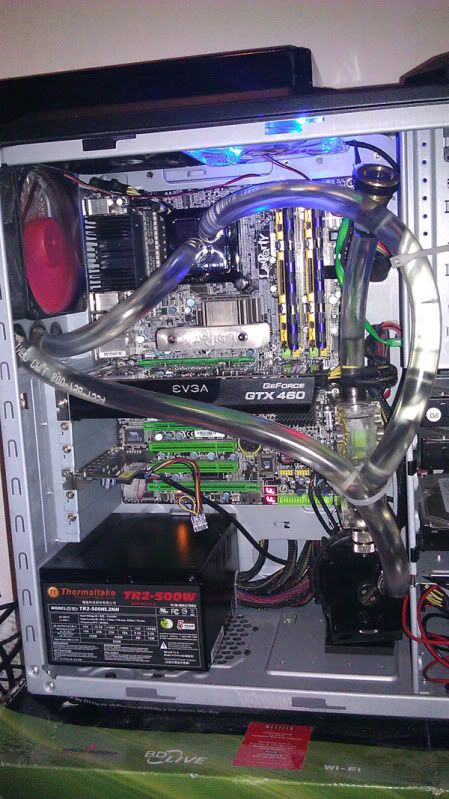 Edited by DevilDriver - 8/9/11 at 11:18pm