I am working on a WC build on a rather compact case (lian li v1000) The way I want it set up I will be able to put in a Black Ice GTX dual 92mm rad, a Black Ice GTX 120mm rad, and a Black Ice stealth 120mm rad along with two passive res' 150mm with a intake fan blowing directly on the res'.
Will this be enough to cool CPU and GPU stock or OC'ed. And will it be enough to sli down the road?
I also might put a exhaust fan right behind the cpu on the back of the MB tray to hopefully pull heat off the back of the cpu.
Thanks in advance!
here is a photo that is a rough mock up of how I want the case to be set up. (never mind that old ulgy MB its just for test fitting)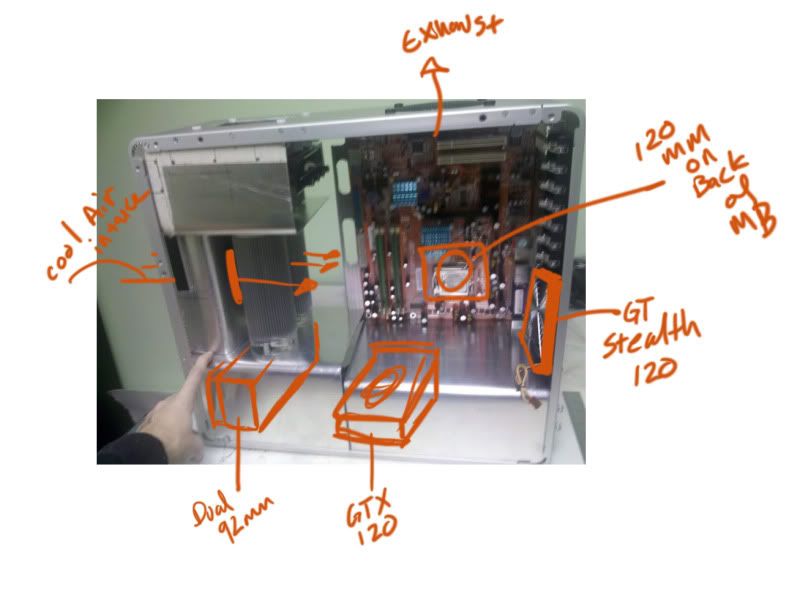 Edited by kaseyfleming - 8/10/11 at 12:46pm