Will try to get pictures uploaded on 11/08/2011
10/08/2011: As there is not enough space in the CM Storm Scout case, and that there is a wasted gap between the hardrive bay to where the Fan will sit, Iv'e decided to scrap the fan, and fit a 240mm Radiator in there.
I will be cutting a small gap where the 5.25 bay is, and where the gap is so that I can slot in the 240mm rad. The downside to this project is that I would lose 2x 5.25 bay's, luckily there will be enough room left for my Blu-Ray drive and my XSPC 750 pump/res.
This will be a single loop only for my CPU, using 2x 240mm rads just for a 4.0GHz 1055T would be major overkill, but every bit helps, with a extra rad fitted, I don't expect to see maybe a 4-6C difference, which would be worth it!.
-----------------------------------------------
11/08/2011: Partially Completed / Some pictures uploaded
Strange Residue on CPU, Can't remove -_-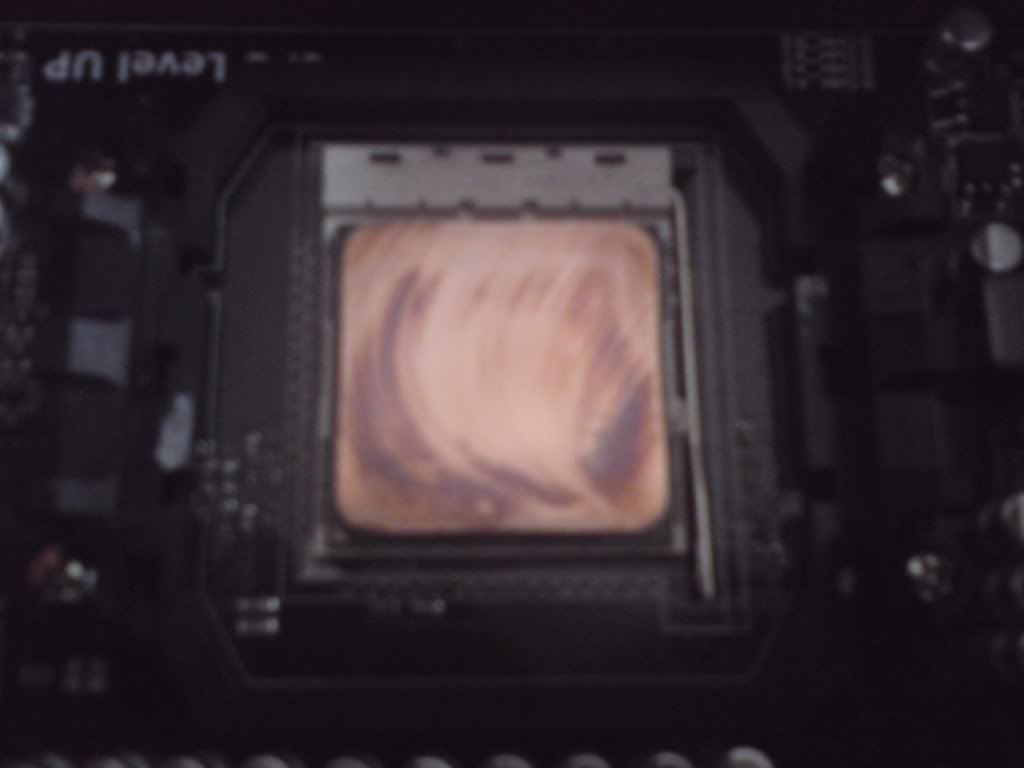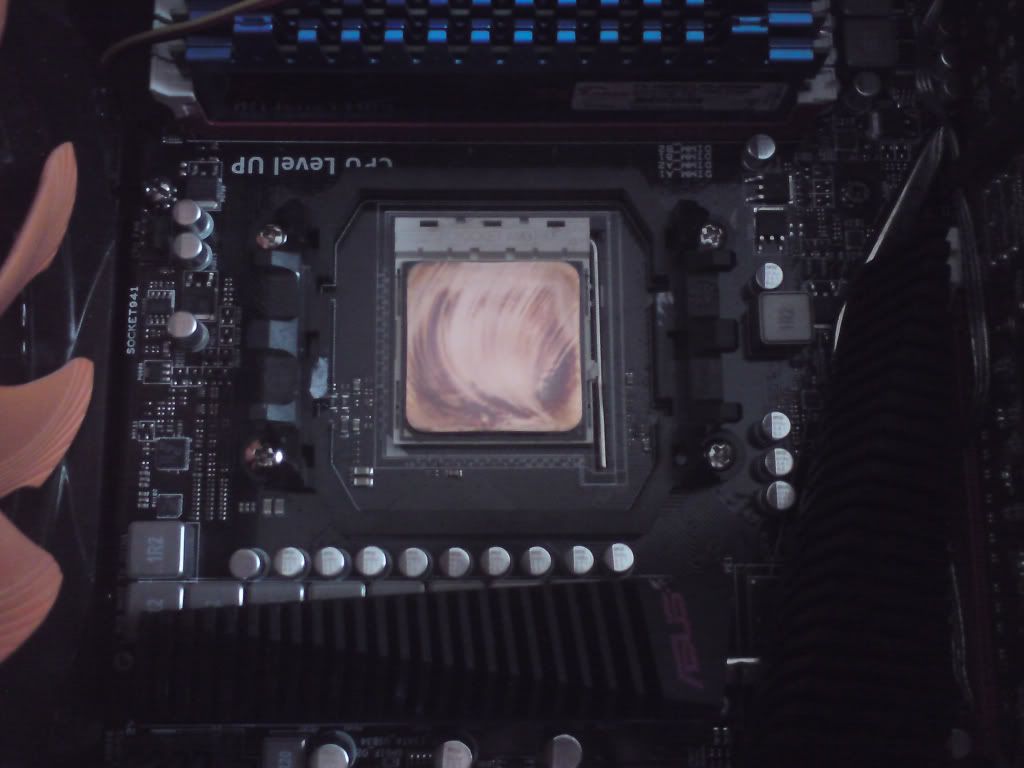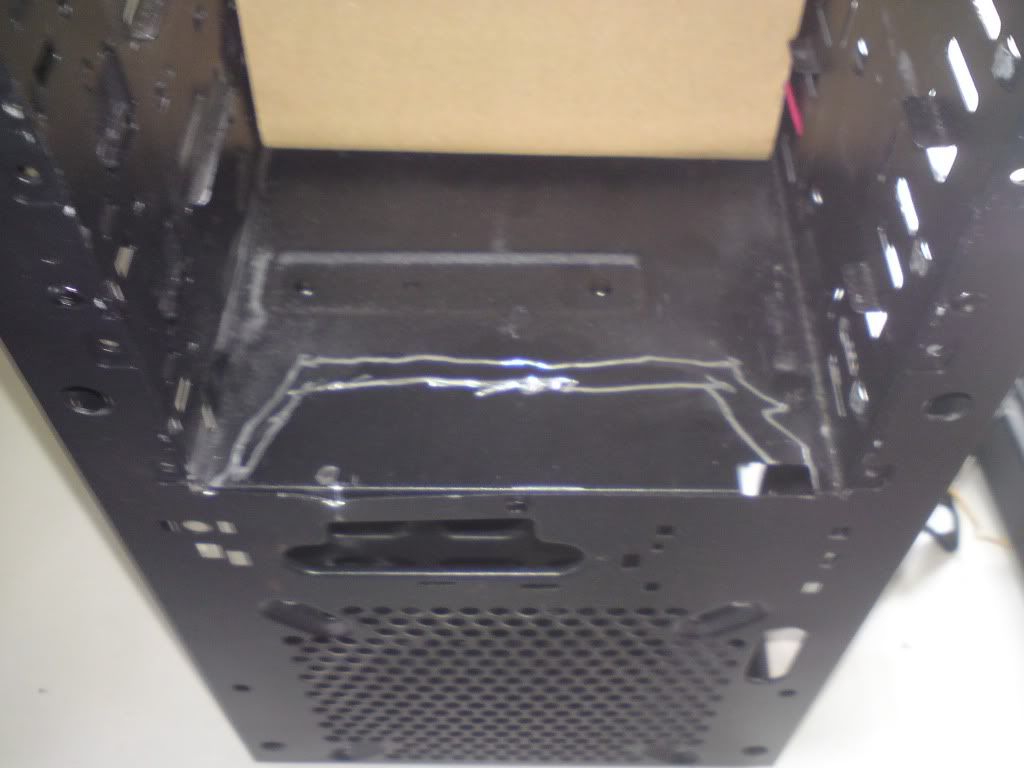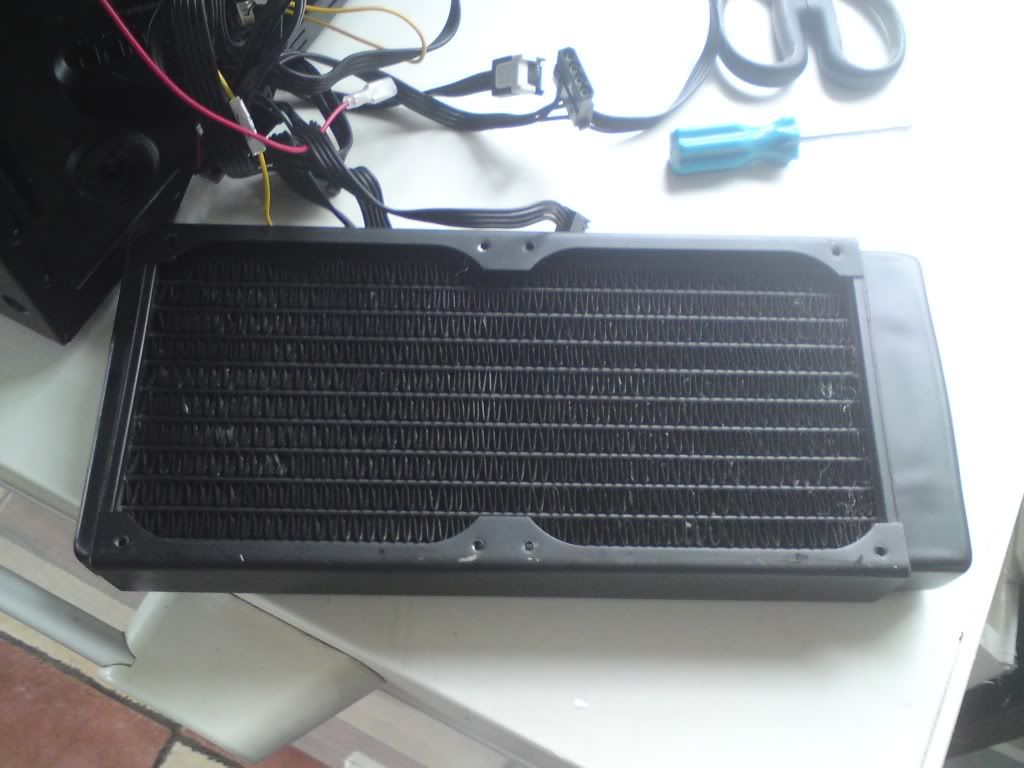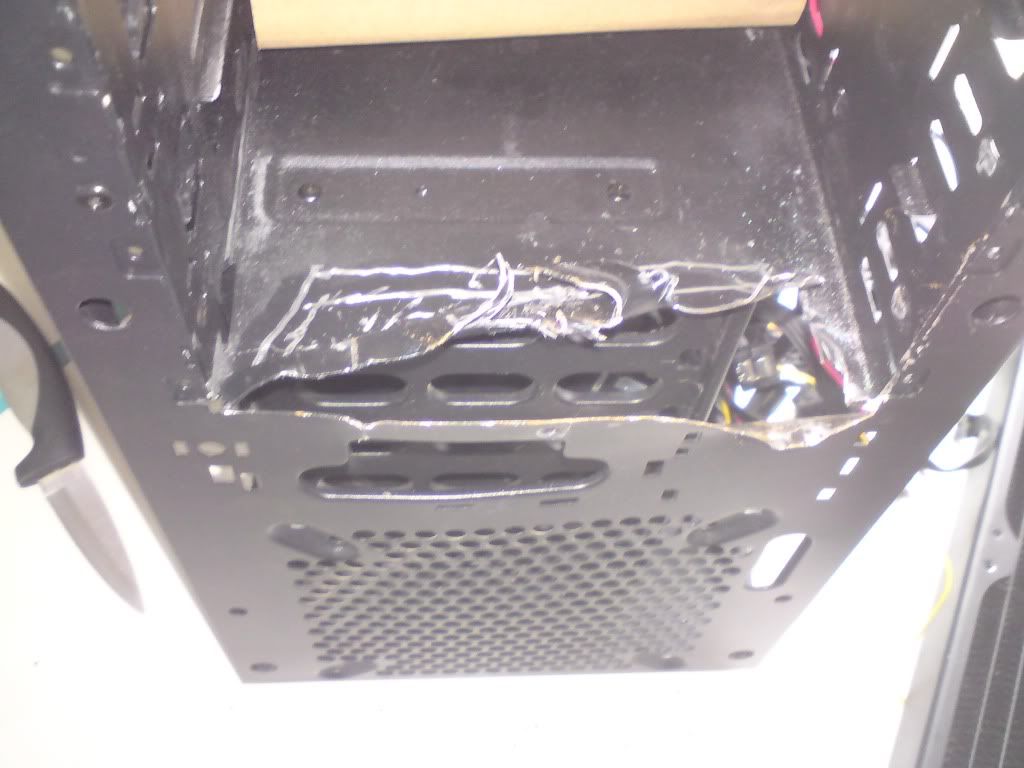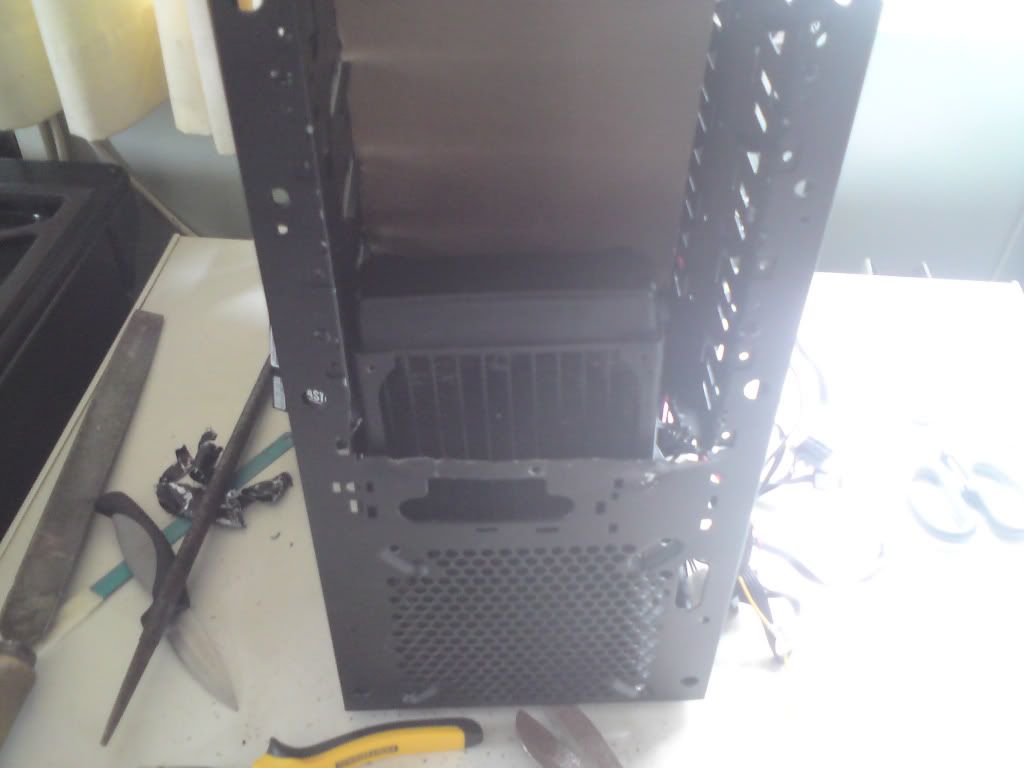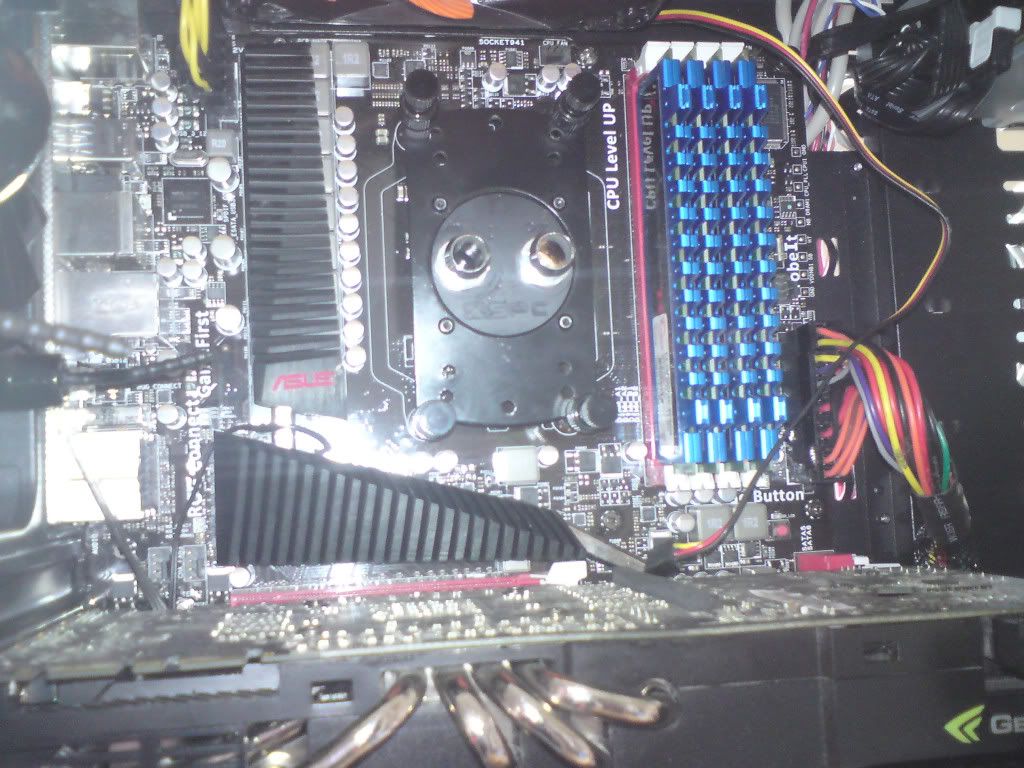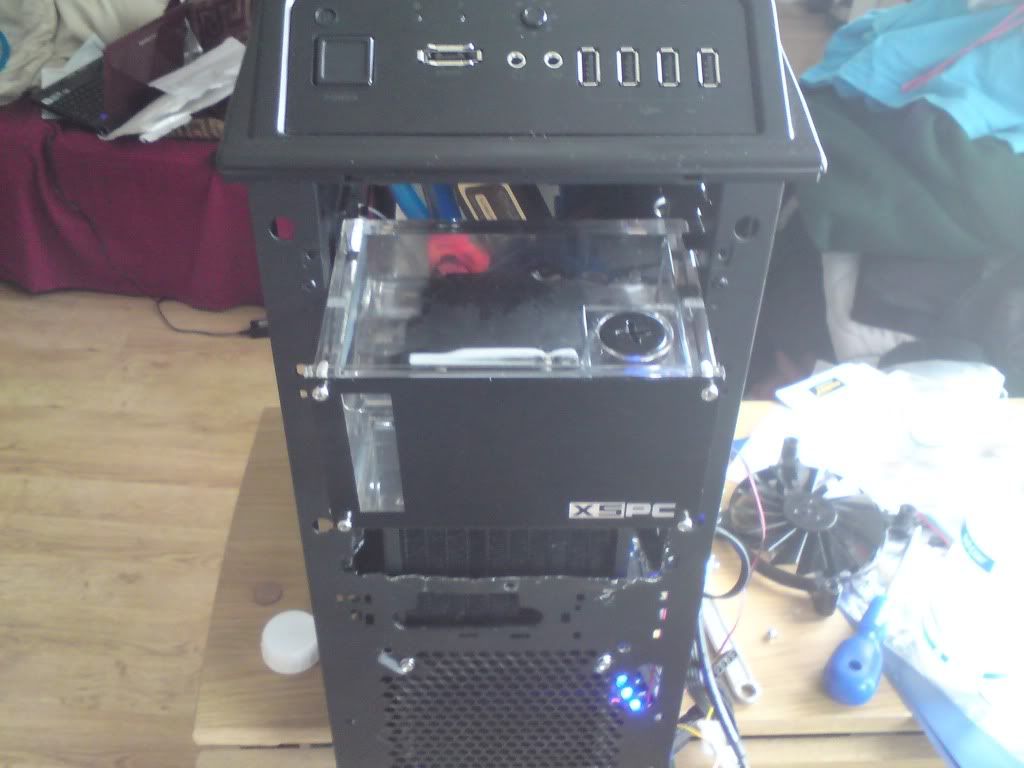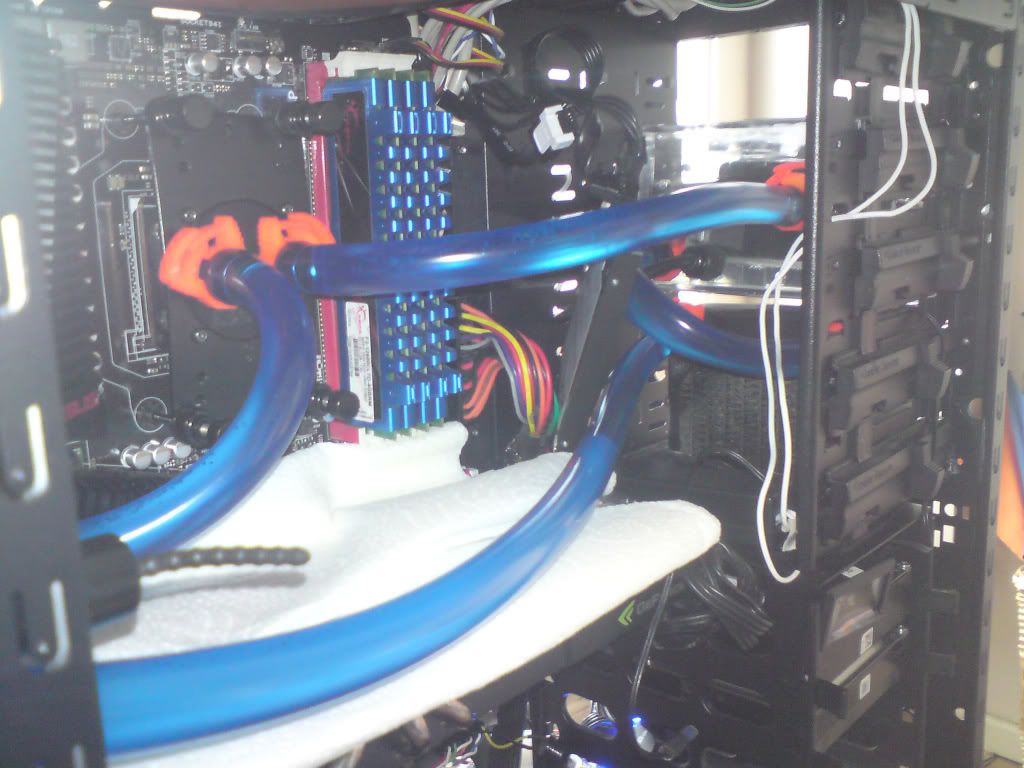 The tubeing you see at the back is where my 2nd radiator will sit, once it arrives..... anytime soon
might be on the 12th, still waiting for WaterCooling UK to get back to me.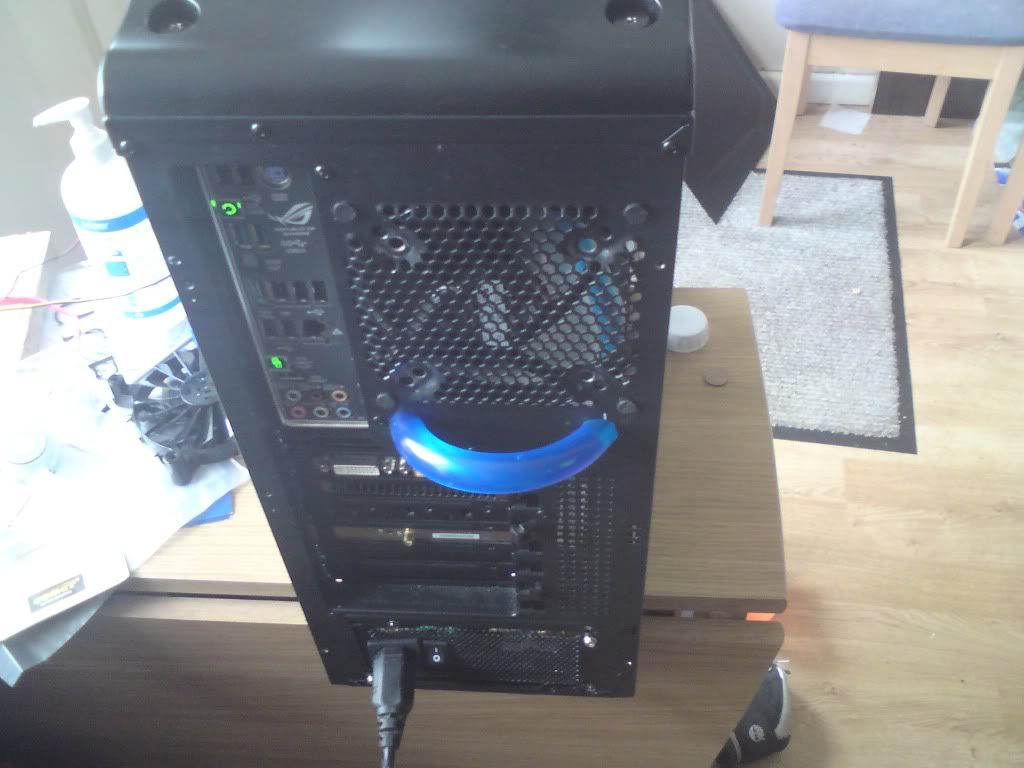 ----------------------------------------------
12/08/2011: My Airplex XT 240 Radiator still hasen't arrived yet, Iv'e contacted Watercooling UK, and they said it should be with me tomorow (latest Monday) unfortunatly...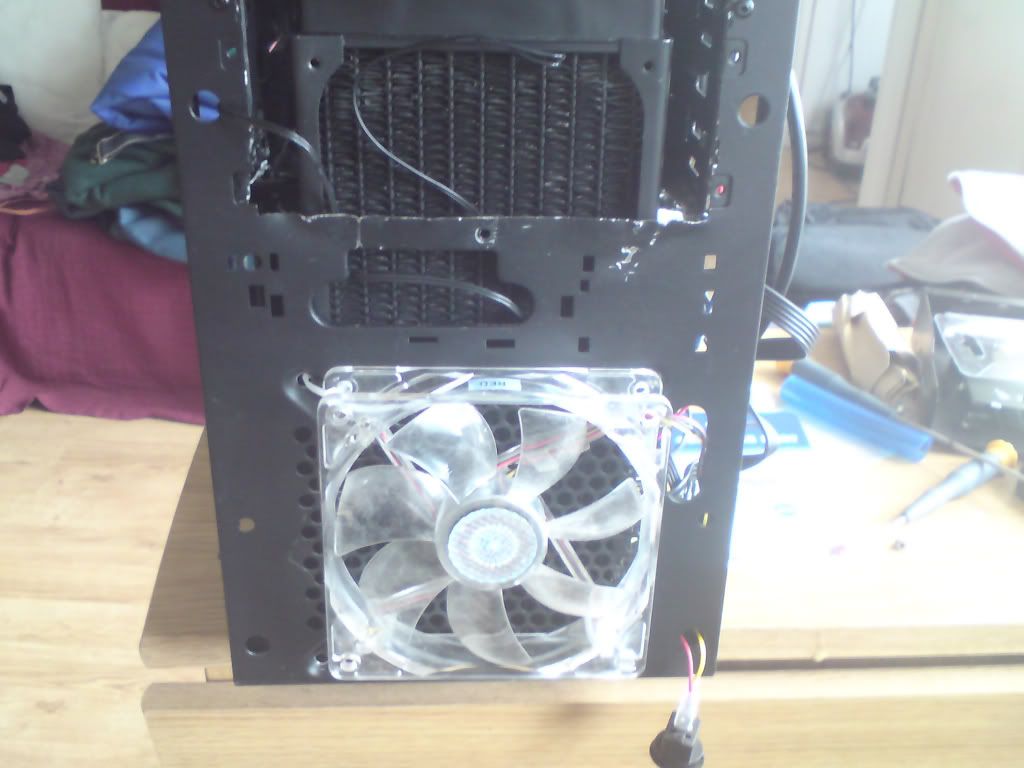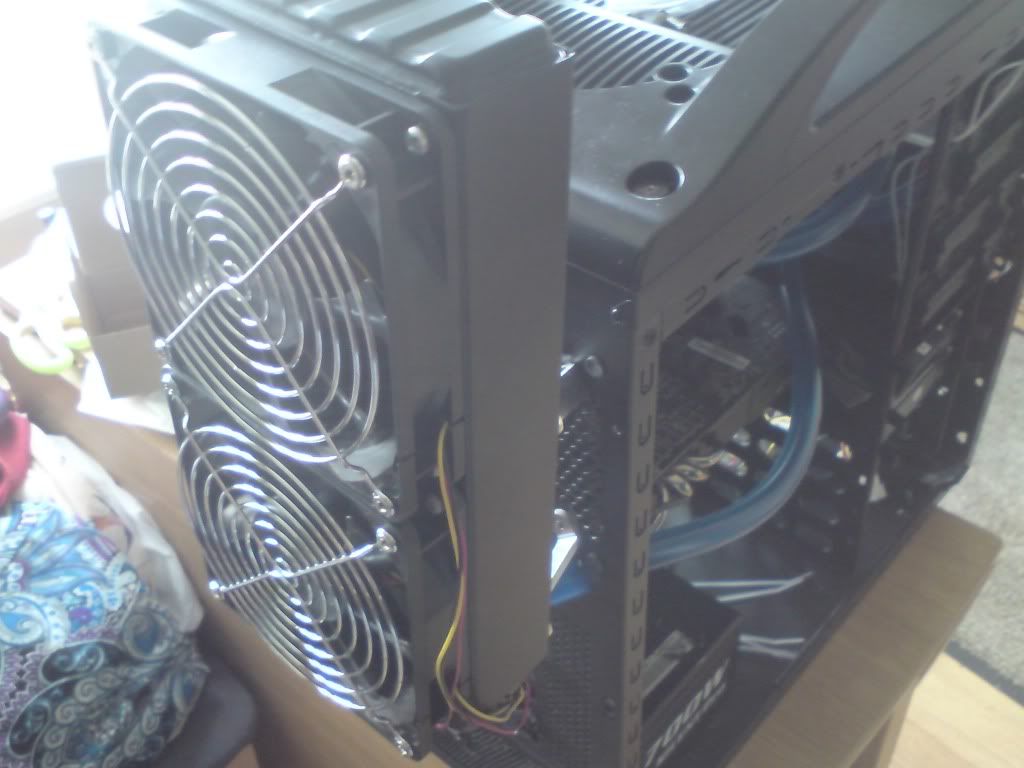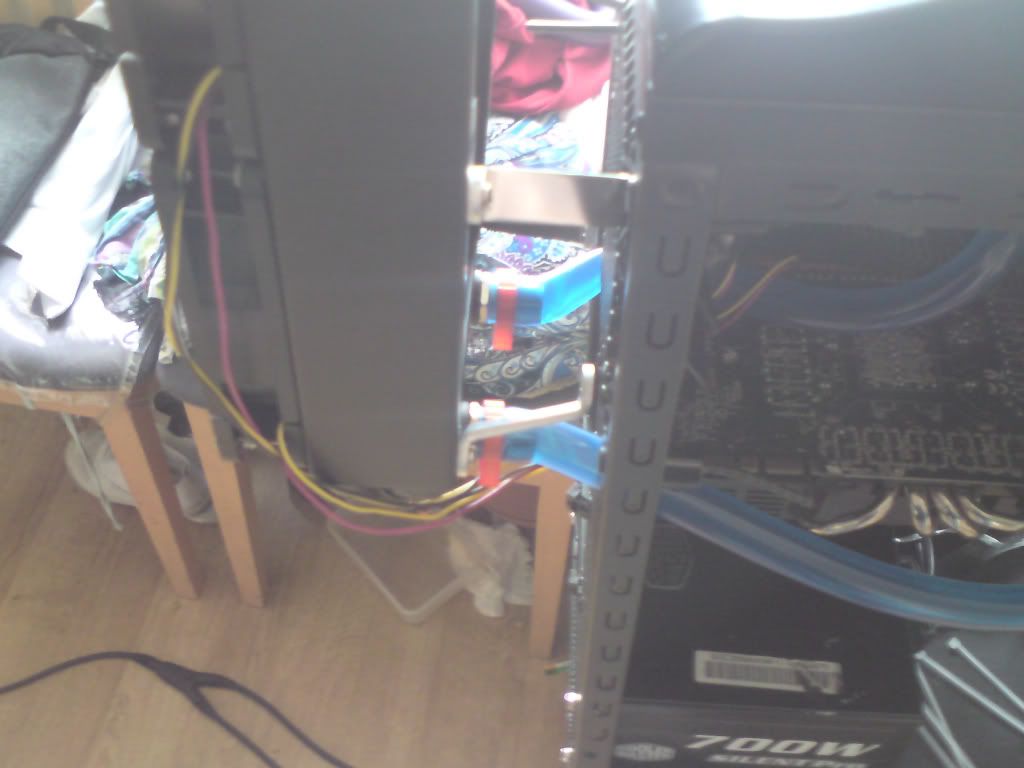 Edited by Atomfix - 8/13/11 at 5:59am
CPU
Motherboard
Graphics
RAM
Phenom X6 1055T 3.9GHz NB 3.0GHz
ASUS Crosshair V
GTX 770
8GB G.Skill TridentX 1652MHz CL7-7-8-20-22 1T
Hard Drive
Optical Drive
Cooling
OS
OCZ 60GB Vertex 2E - 3x HDD's
Samsung Blu-Ray Drive
Custom W/C Loop
Windows 7 64bit
Power
Case
Superflower Leadex 650W
Coolermaster Storm Scout Mod
View all
CPU
Graphics
RAM
Hard Drive
Core i5-3437U
Intel HD4000
8GB
256GB SSD
OS
Monitor
Keyboard
Case
Windows 8 Pro
10.1 WUXGA
Touchscreen
Worlds Durable Tablet
View all
hide details
CPU
Motherboard
Graphics
RAM
Phenom X6 1055T 3.9GHz NB 3.0GHz
ASUS Crosshair V
GTX 770
8GB G.Skill TridentX 1652MHz CL7-7-8-20-22 1T
Hard Drive
Optical Drive
Cooling
OS
OCZ 60GB Vertex 2E - 3x HDD's
Samsung Blu-Ray Drive
Custom W/C Loop
Windows 7 64bit
Power
Case
Superflower Leadex 650W
Coolermaster Storm Scout Mod
View all
CPU
Graphics
RAM
Hard Drive
Core i5-3437U
Intel HD4000
8GB
256GB SSD
OS
Monitor
Keyboard
Case
Windows 8 Pro
10.1 WUXGA
Touchscreen
Worlds Durable Tablet
View all
hide details