Well, I was wrong.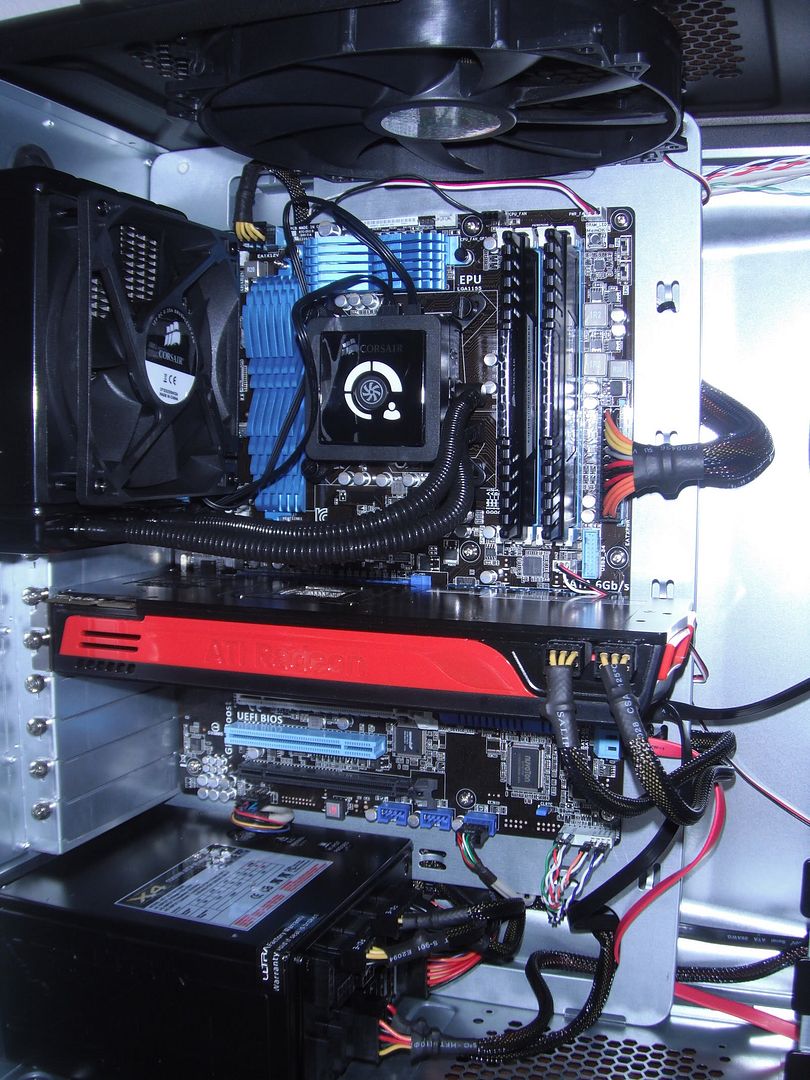 Mediocre cable management, in my opinion. lol any suggestions on hiding the SATA cables? Or the fan cables...
I'm very happy now that I'm using an Intel CPU and the performance was immediately noticeable! However, when I turn on my computer, it'll turn on (that's good...), then it'll power down for a second, then it'll turn on again. I've had no BSODs, no random restarts or shut downs, and I'm absolutely clueless. The computer works fine its just the start up that has me worried...
Any ideas? I've done numerous Google searches and every forum I look at suggests a PSU issue. I'm using the same PSU that was in my AMD build and I had no issues with the power supply...
Anyway, thanks for looking and if you have any ideas as to what may be the issue let me know!