UPDATE:
I have changed some components on the HTPC front as it was not powerful enough for me.
case: Lian Li PC-Q08B (case) + additional sound proofing and replacement fans
http://www.lian-li.com/v2/en/product/product06.php?pr_index=480&cl_index=1&sc_index=25&ss_index=64&g=f
Motherboard: Asrock H67M-ITX/HT
http://www.asrock.com/mb/overview.asp?Model=H67M-ITX/HT&cat=Specifications
CPU: Intel i5 2500T 45w TDP quadcore
http://ark.intel.com/products/52212
CPU Cooler:Antec KÜHLER H₂O 620 - Watercooled + Enermax TB Silence fan
http://www.antec.com/Believe_it/product.php?id=Mjc2OA==&lan=sc
RAM: 4GB G.Skill DDR3 ECO Series PC3-10666 1.35v
http://www.memoryc.com/computermemor...hannelkit.html
Graphics Card: SAPPHIRE HD 6670 ULTIMATE 1GB DDR5
http://www.sapphiretech.com/presentation/product/?cid=1&gid=3&sgid=1088&pid=1240&psn&lid=1&leg=0
PSU: Seasonsonic X460 (fanless psu and fully modular)
http://www.scan.co.uk/products/460w-...ss-atx-modular
HDD: Samsung 2TB
http://www.scan.co.uk/products/2tb-s...cache-89ms-ncq
OS HDD: Crucial 64gb SSD
http://www.scan.co.uk/products/64gb-...s-write-95mb-s
Remote: Windows Remote / Themaltake Media lab with Imon remote (will go into 5.25" bay) (already have this will remove from my main Pc)
http://thermaltakeusa.com/Product.aspx?C=1156&ID=1485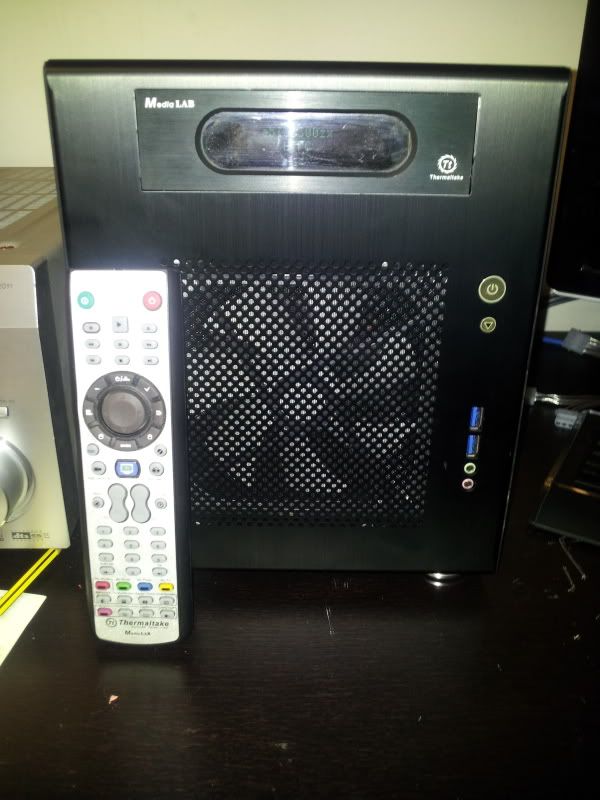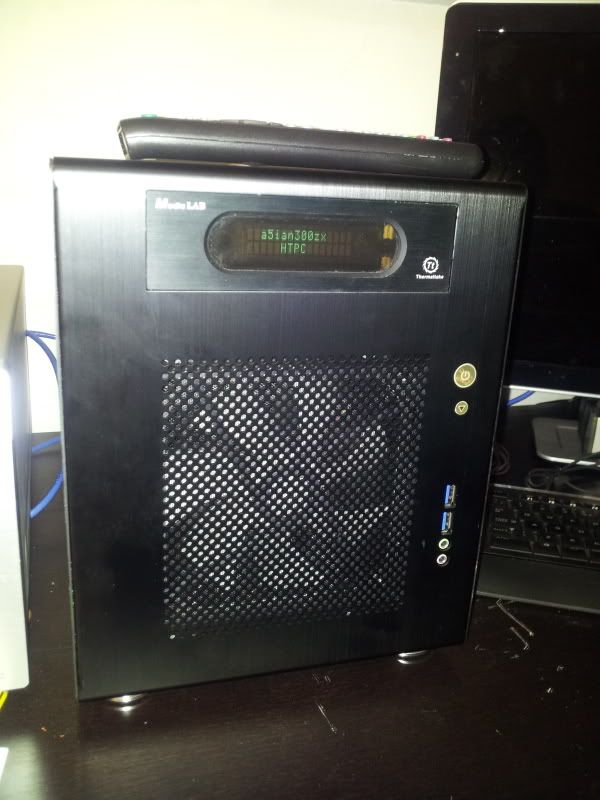 next to Qnap 509 pro nas drive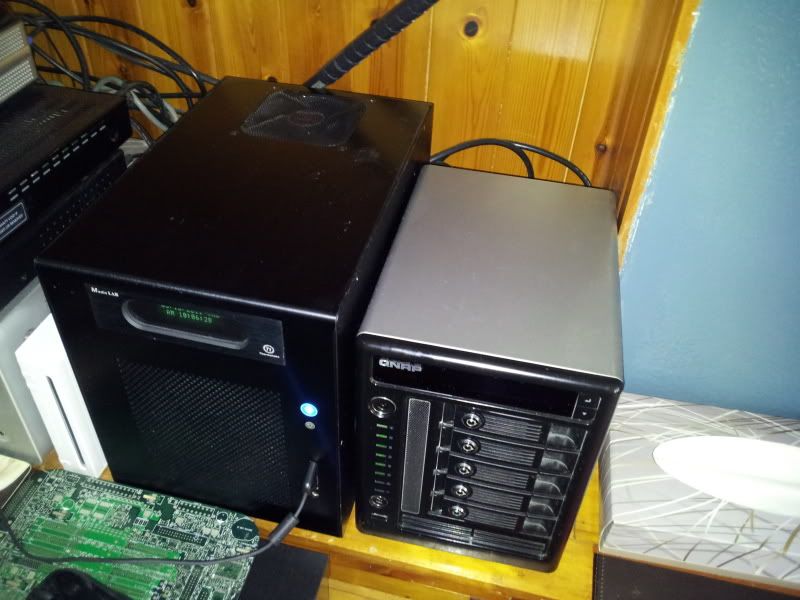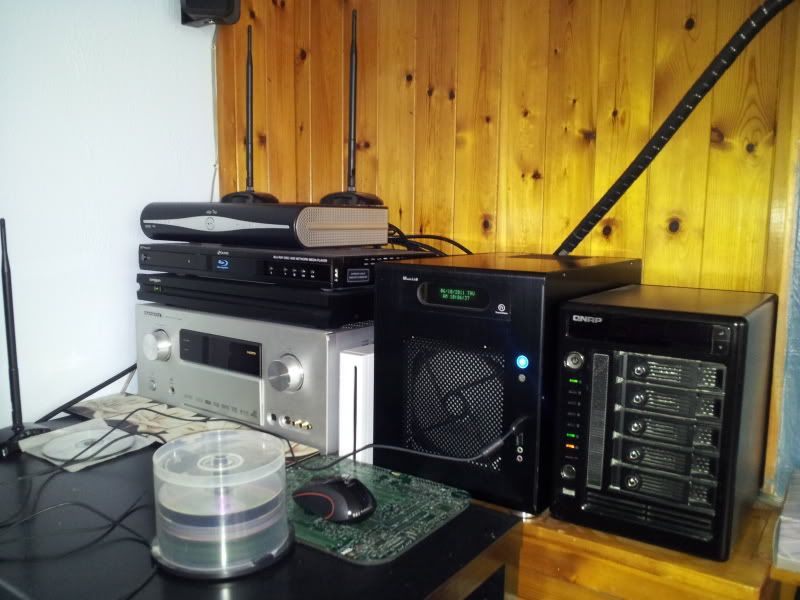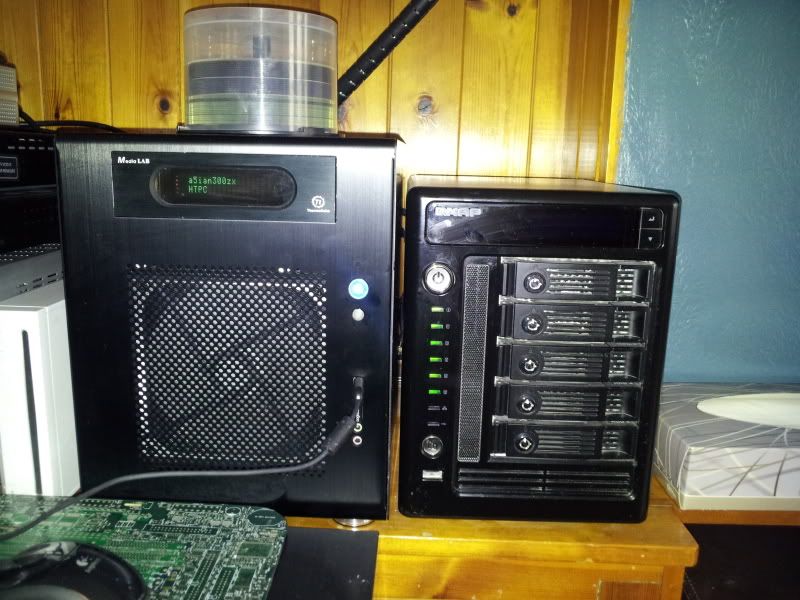 Some interior Pics to follow - when i get them off my camera.
I cant believe how fast it boots into Windows now - like 5 sec or less.
PS: I have also tried a Nvida GT430 Graphics card and did not like it much the ATI's have better video option under settings like deinterlacing modes etc.
Nvidia = much compatibility and supports H/W Cuda/DVXA processing
ATI = Better options for Video and Support DVXA.
but for ultimate picture quality its best to use Nvidia GPU with MPC HC using MadVR plugin as it takes advantage of the CUDA cores of Nvidia cards.
any question please ask
a5ian300zx
Edited by a5ian300zx - 10/20/11 at 12:04pm