So I'm thinking about making the move back to air and downsize my rig. I've thankfully gotten out of the habit of buying new hardware (wallet loves me now) and was wondering what this stuff was worth. Pictures are in my sig in the build log so you can see the quick mod I did.
-
Corsair 700D
: with modded side panel and I removed the bottom hard drive case.
-
EK Supreme HF Gold
: Never ran anything other then distilled water and PT-Nuke
-
MCR320 360mm Radiator
: Bought used off of here. No leaks and in solid shape
-
Black Ice Pro Compact 360mm Radiator
: This had a leak where a screw went into one of the channels. It's all soldered up and no longer leaks. I've been running it for about 2 months since we fixed the leak and I haven't had any troubles since. If you want to see some pics they are in my sig under "Corsair 700D Dual 360mm Radiator Case Mod".
-
Fans
: I have three Scythe Ultra Kaze 3000 RPM, three medium speed Yate Loons, and three thin (20mm) medium speed yate loons.
Overall the case is in great shape. No scratches or anything like that except for one on the side panel where the mod was done.
[Edit]
For those who want pictures here: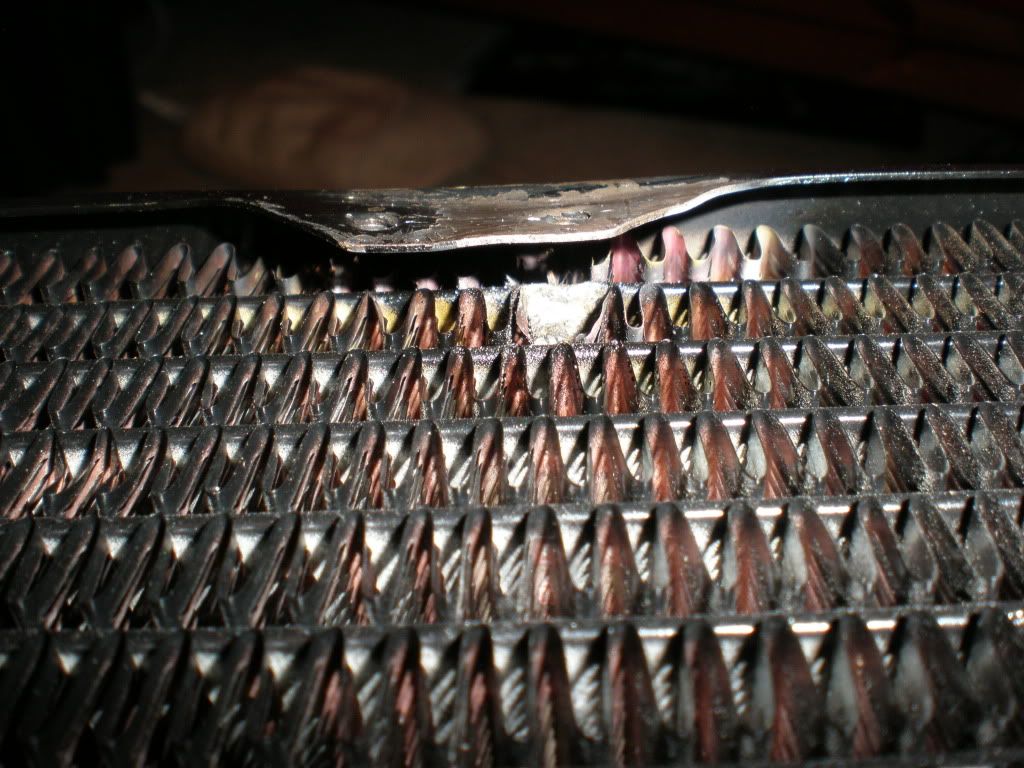 ^This is after the fix. No leaks. Got a nice glob of solder right on top of the leak. Rinsed out the radiator really well after doing that too^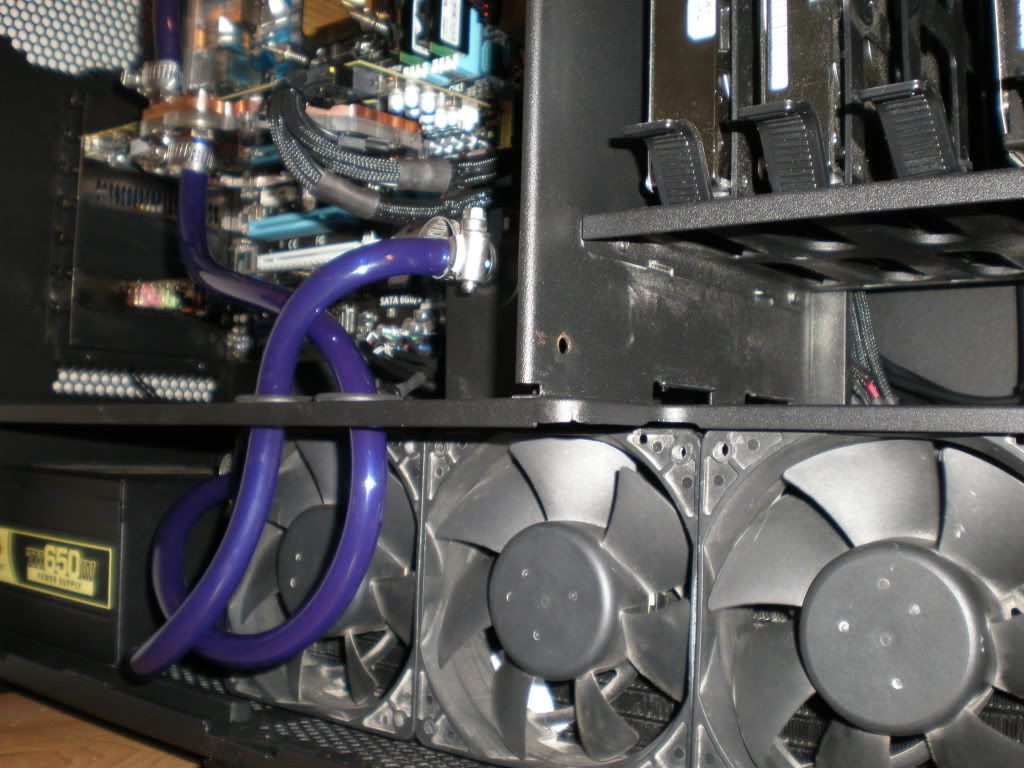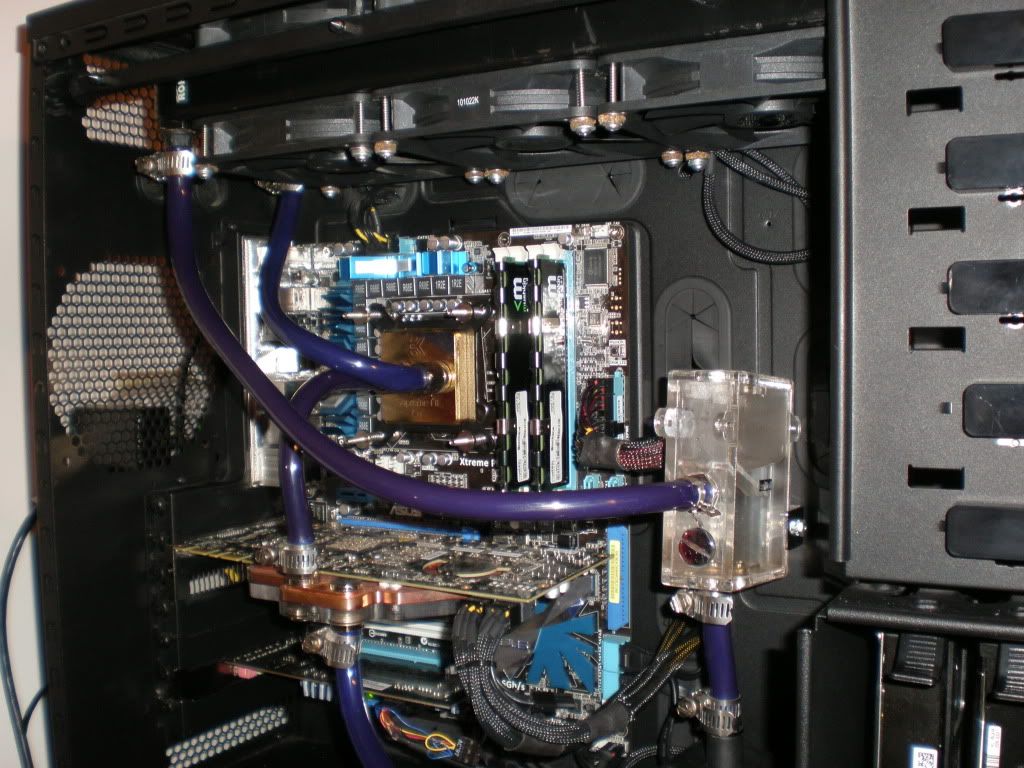 ^Here is the scratch I was talking about^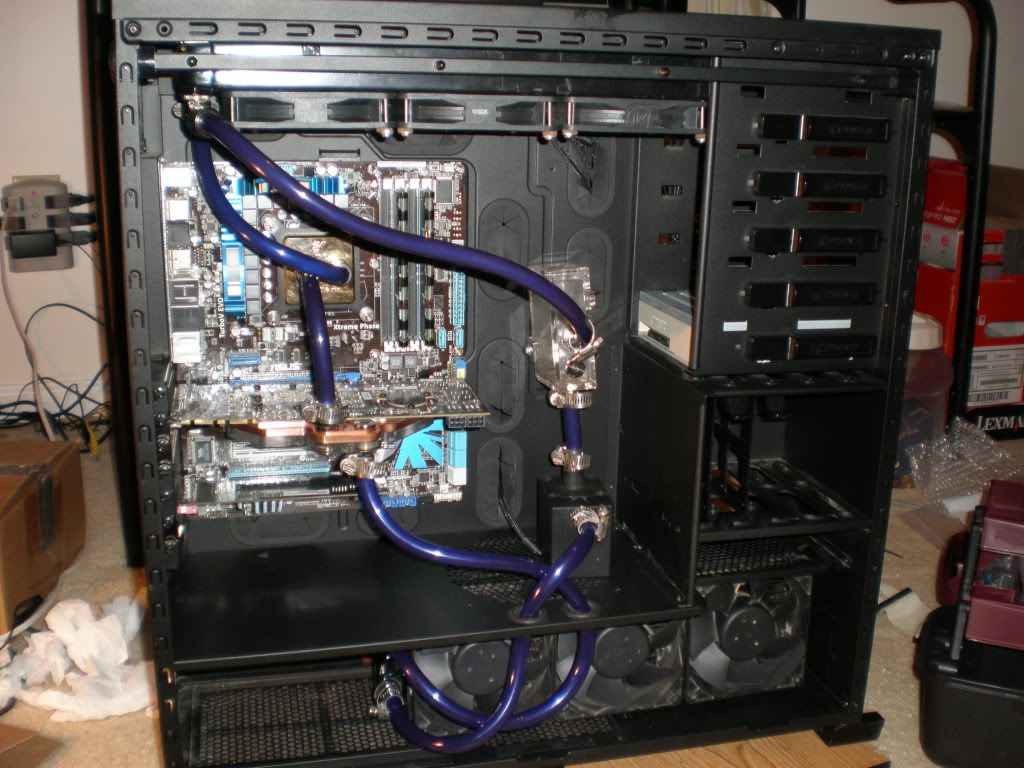 Edited by VW_TDI_02 - 8/12/11 at 1:42pm
CPU
Graphics
RAM
Hard Drive
2.4 GHz Intel Core 2 Duo
GMA X3100
4GB DDR2 667 MHz
120 GB
Optical Drive
OS
Monitor
Case
MATSHITADVD-R UJ-867
Mac OS X
13
Macbook
Mouse
Microsoft Arc
View all
hide details
CPU
Graphics
RAM
Hard Drive
2.4 GHz Intel Core 2 Duo
GMA X3100
4GB DDR2 667 MHz
120 GB
Optical Drive
OS
Monitor
Case
MATSHITADVD-R UJ-867
Mac OS X
13
Macbook
Mouse
Microsoft Arc
View all
hide details