Okay, so I decided last weekend to finally attempt doing RAID0, and put my two WD velociraptors in raid 0. You probably didnt see it, so here is the original post.
http://www.overclock.net/hard-drives...etup-does.html
I ordered a crucial m4 off newegg with an icydock to mount it in my antec 900. That icydock is a cool little mount, if anyone's in the market. No screws necessary.
http://www.newegg.com/Product/Produc...82E16817994087
So I used the crucial m4 for about 120 or so dollars I think. Great value for what you get. I retested all of the benches and here are the side by sides. Some pretty huge gains here just from the SSD. All other settings remain the same, aside from I had to downclock the graphics card 10mhz because thats what was causing my black screen of death in BFBC2, so you see 3dmark11 drop a bit. Other than that, 3d mark 11 was untouched by the ssd.
Here is the pcmark vantage side by side. you may have to squint to see some of these numbers i dont feel like resizing again.
pc mark 7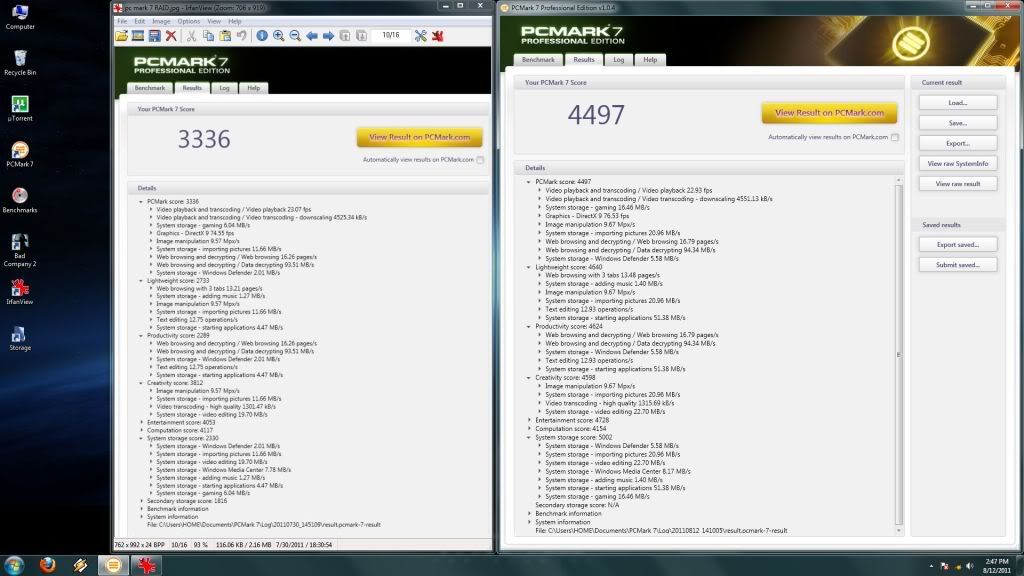 hd tune pro.
3d mark 11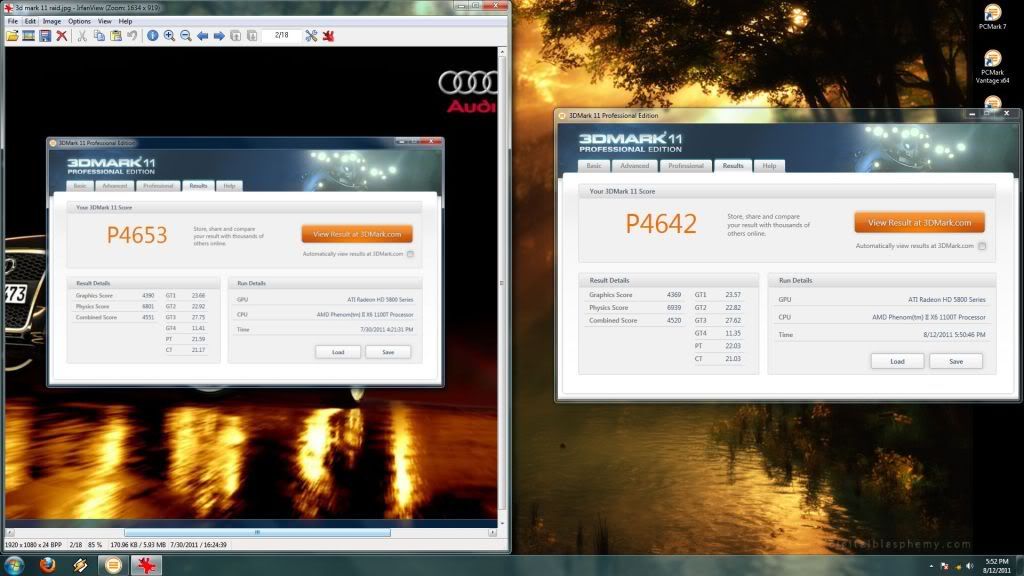 3d mark vantage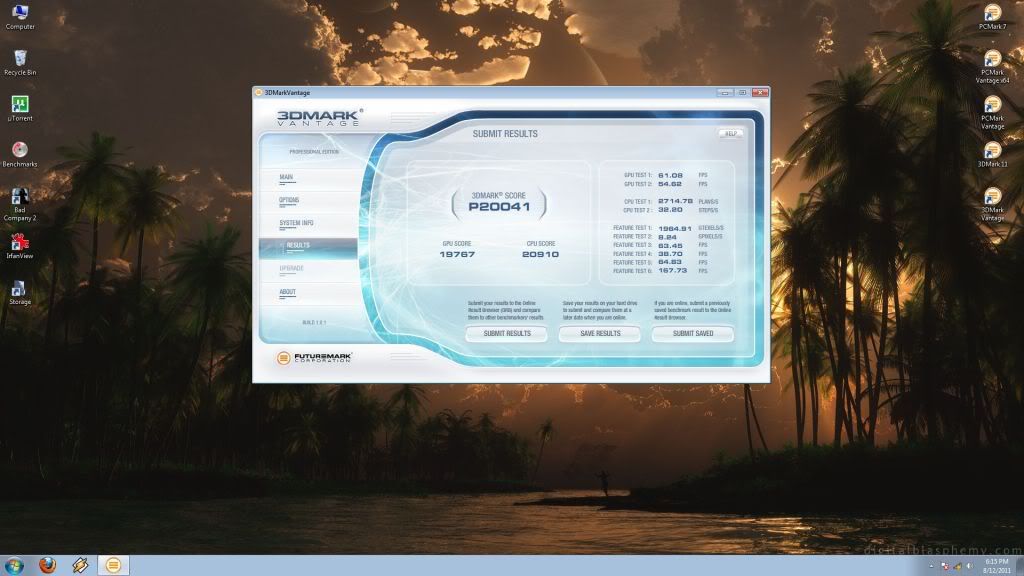 So to recap:
PC Mark 7
- a gain of about 1140 points
3d mark 11
- no difference, not HD intensive
PC Mark Vantage
- Gain of about 6400!
HD Tune
- access time went down from 7.25ms in raid to .087 ssd. Also, avg read time went from 196mbs to 423mbs.
As a side note, look at my hd tune graphs. I have seen a lot of other people with ssds, and their lines look a lot straighter than mine. Is mine normal?
Hopefully this info helps some of you make your decisions. The crucial m4 was the only 5-star rated ssd on newegg. It made it an easy decision for my first ssd, because lets be honest, everyone gets discourage by those crappy reviews people write. My startup time on one Raptor was 55 seconds, in RAID 0 raptors it increased to 1:10, and on the M4, it dropped to 40 seconds. I attribute the 40 seconds to the crosshair 5 bios loading strangely during boot. My msi board posted extremely fast, this one is a bit slower.
Hope this helped
Edit:
with four futuremark programs and bad company 2, plus the miscellaneous stuff, there is the amount of space I have left, including office 2010. Not bad. Ill be deleting all the benchmark programs though since I have all the data i need.
Edited by guitarmageddon88 - 8/12/11 at 3:51pm