SO I have a 6970 in my loop right now. I just picked up a 2nd monitor cus it was on sale and I'm even thinking of going ahead and getting another one since it was so cheap. For those wondering, it's the ASUS VE249H. It's 189 opposed to the usual 249. Anyways, I want to add another 6970 and I'm gonna wanna stick that in my loop. Right now I have MCP655 pump with the RX360 rad and a 250mm tube res. I'm only cooling a GPU and my CPU. If I add another GPU, will I need a better pump? Will I need another rad? Or another smaller rad? I have the 800D case and have my pump on the very bottom where the PSU goes. I tried to look through the gallery thread to find something similar but there's just so much!
If the rad and pump are sufficient to run CPU and dual-GPU then there's no problem. If I need to add either another rad, pump or both, then that will require some rerouting and new placements. I'd rather go the easier way. OR I can solve this by getting a 6990 or a 590 and keep my loop the same.
Here are some pics to get an idea of maybe how I could go about doing this.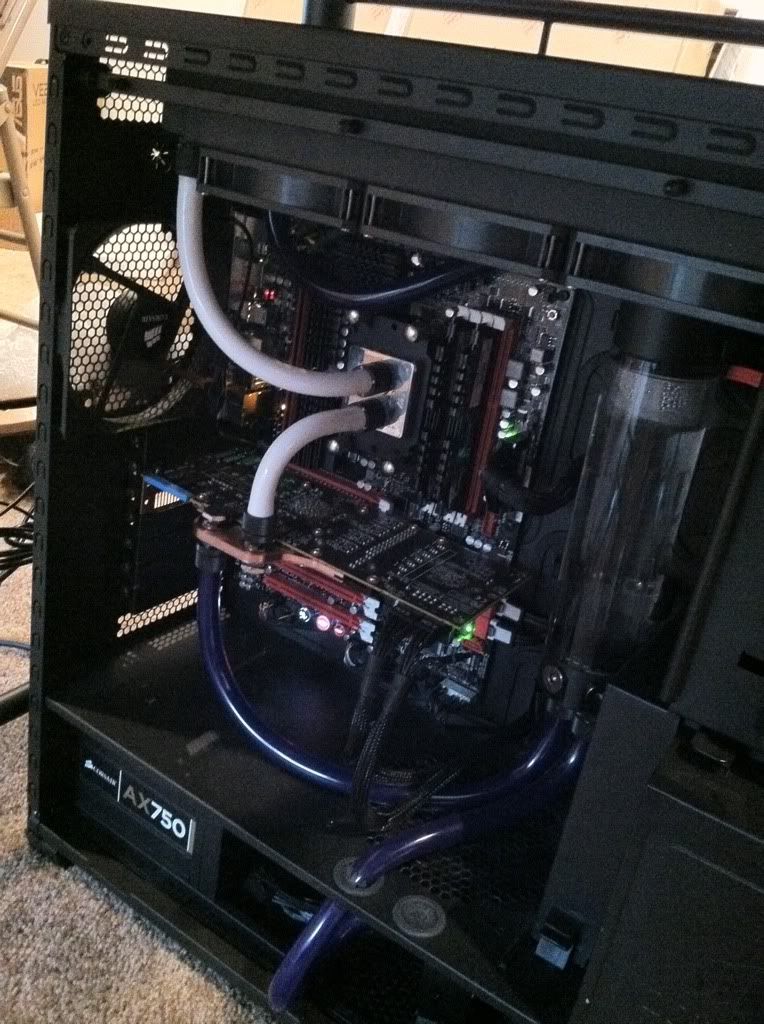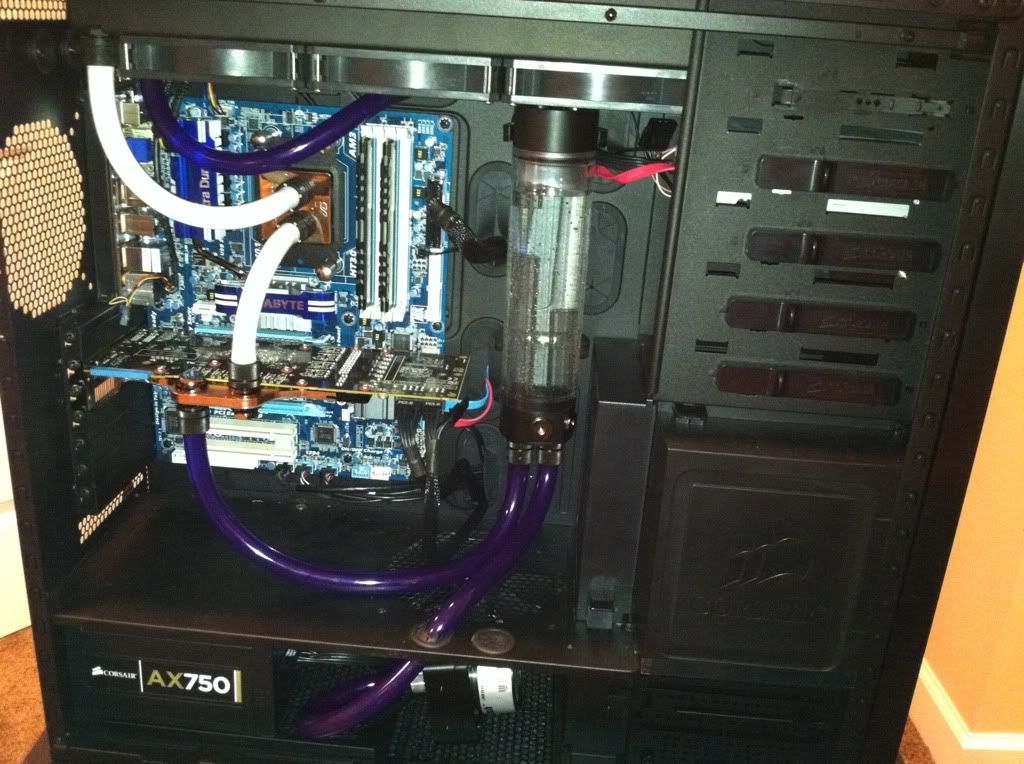 CPU
Motherboard
Graphics
RAM
1100T BE @ 4.1ghz
ASUS Crosshair V Formula
Gigabyte 6970 reference
8GB Gskill Ripjaws X 1333
Hard Drive
Optical Drive
OS
Monitor
Crucial 128GB SSD | Seagate Barracuda 1TB
Generic
Windows 7 Home Premium
ASUS VE249
Keyboard
Power
Case
Mouse
Razer Lycosa
Corsair AX750
Corsair 800D
Razer Deathadder
View all
hide details
CPU
Motherboard
Graphics
RAM
1100T BE @ 4.1ghz
ASUS Crosshair V Formula
Gigabyte 6970 reference
8GB Gskill Ripjaws X 1333
Hard Drive
Optical Drive
OS
Monitor
Crucial 128GB SSD | Seagate Barracuda 1TB
Generic
Windows 7 Home Premium
ASUS VE249
Keyboard
Power
Case
Mouse
Razer Lycosa
Corsair AX750
Corsair 800D
Razer Deathadder
View all
hide details