Quote:
Originally Posted by
PB4UGO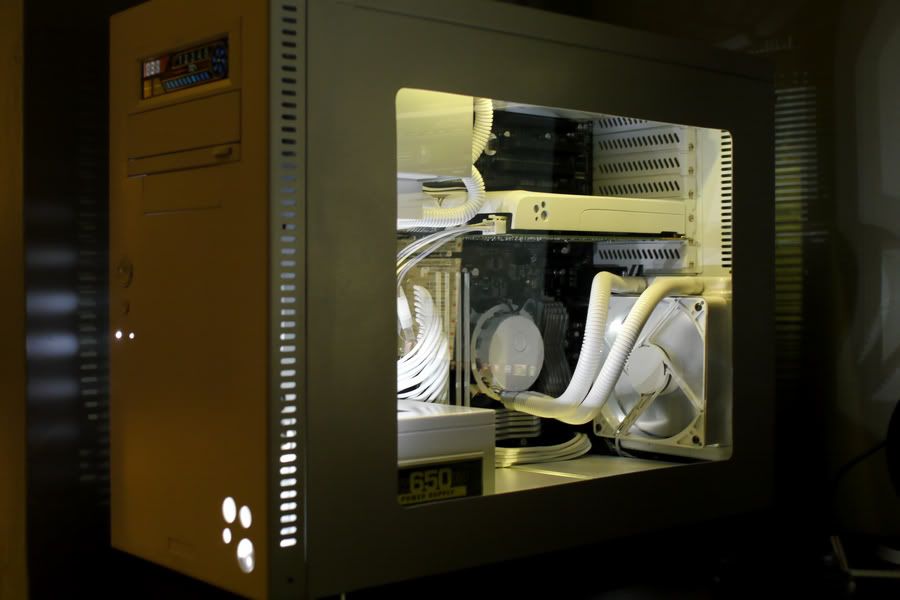 the lit up circles i drilled in the front of my case are lit with part of an LED strip i ran thru my case...all good there, it's all hidden.
i just bought a pny GTX 550ti yesterday and mimicked the same holes in the shroud on the GTX...now i want to backlight it in a similar fashion to match the front of the case.
how would you recommend lighting this little logo in the GPU without spilling too much light throughout the GPU?
Thanks for any input.
A couple of LED's, small ones. You might even be able to solder then to the GPU's power ports and get power to then that way. Also your case has too much white i dont like it. But i love the NZXT sentry, thats the one i have.
CPU
Motherboard
Graphics
RAM
Phenom 2 X4 B55BE @ 3.7
ASUS M4A89GTD-PRO USB3
GTX 470 + GTX 275 SOC
4gb Crucial Ballistix T 1600 6-8-6-20-24 1T
Hard Drive
Optical Drive
OS
Monitor
2xWD640AAHLS + Hitachi 2TB 7200RPM + 2x150gb VRapt
HP IDE + LG SATA
Win 7 x64 ult
15" 1024x768 Dell (visually impaired)
Power
Case
XFX XXX 650w (green fan)
Antec 300 (Heavily Modded)
View all
hide details
CPU
Motherboard
Graphics
RAM
Phenom 2 X4 B55BE @ 3.7
ASUS M4A89GTD-PRO USB3
GTX 470 + GTX 275 SOC
4gb Crucial Ballistix T 1600 6-8-6-20-24 1T
Hard Drive
Optical Drive
OS
Monitor
2xWD640AAHLS + Hitachi 2TB 7200RPM + 2x150gb VRapt
HP IDE + LG SATA
Win 7 x64 ult
15" 1024x768 Dell (visually impaired)
Power
Case
XFX XXX 650w (green fan)
Antec 300 (Heavily Modded)
View all
hide details