First time trying to give back so go easy on me
I had an issue this weekend and i wanted to share my new found knowledge.
This guide is for how to recreate a partition table. There are several reasons why this might be needed. You could accidentally clicke delete volume and confirm :/ like i did in the guide. You could use diskpart and "clean" the wrong disk. Or in my actually case you could have corruption.
I stumbled upon a tool called TestDisk that is opensource and worked for me.
Homepage
Download
The image below is just showing the data on the drive. Nothing to special. Just note there is data there.
This is a view of the Computer Management. Notice the pretty GPT NTFS volume.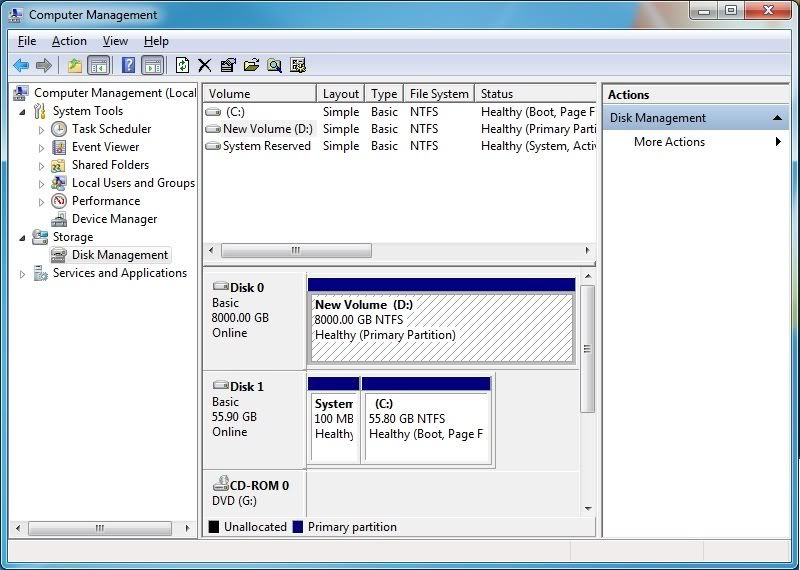 In this guide we are just using the "Delete Volume" option from Disk Management.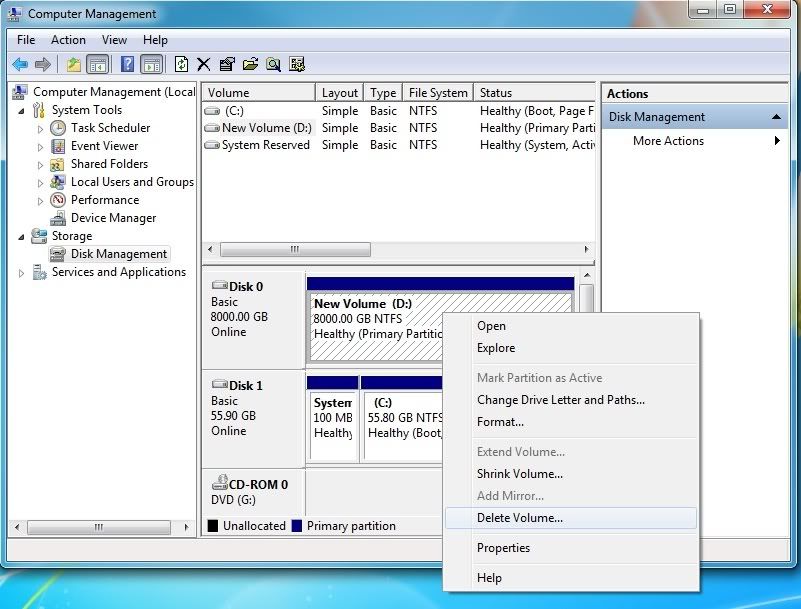 Just confirmation. Notice it says it will delete all data, and as far as windows is concerned yes it will. As far as we are concerned no it will not.
Our space is now unallocated. Without 3rd party tools, Windows is not getting any data back.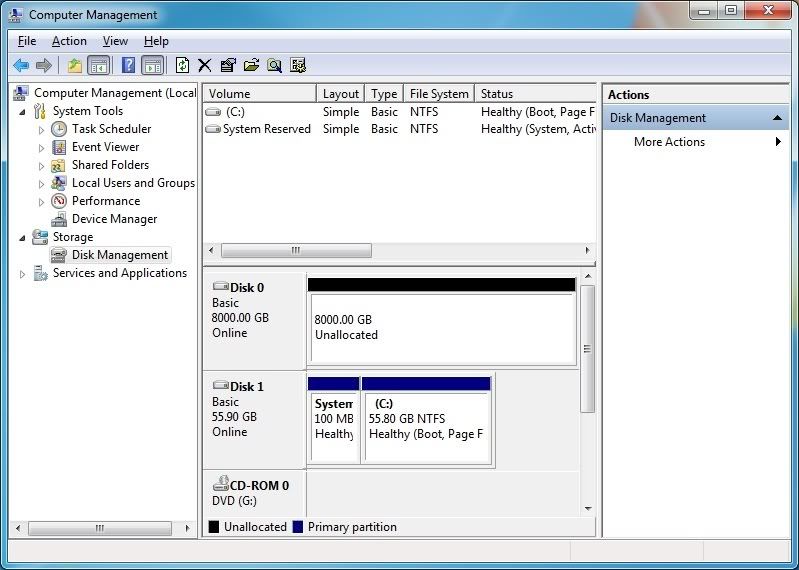 Very first screen of TestDisk. Not to exciting just select "Create" here.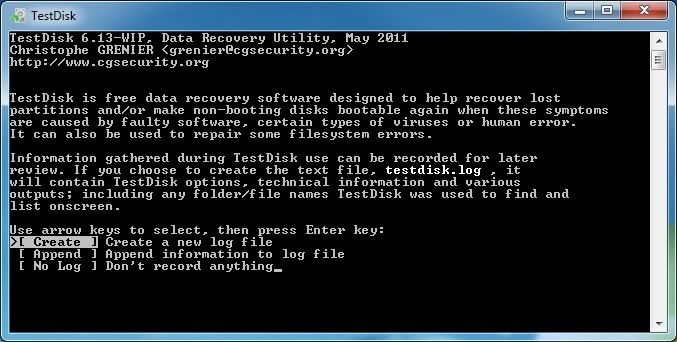 Here we are selecting the physical disk that we want to work on. sda is the one we are working on. sdb is my little 60gig bootable OS drive. Select what drive you are trying to recover the partition table.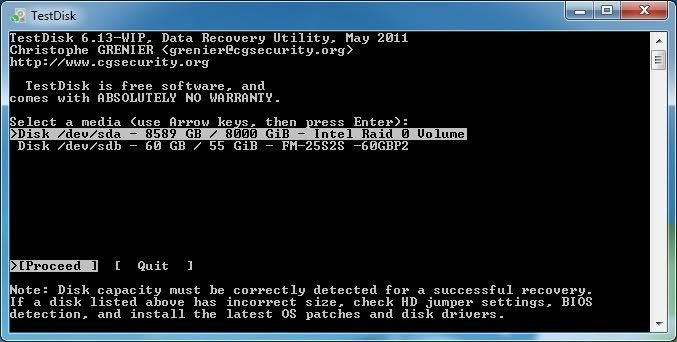 In this example i know i am using a GPT disk, I haven't tried any others but i know the GPT works.
At this point we want to Analyse the disk.
Select "Quick Search" for the program to start looking at the drive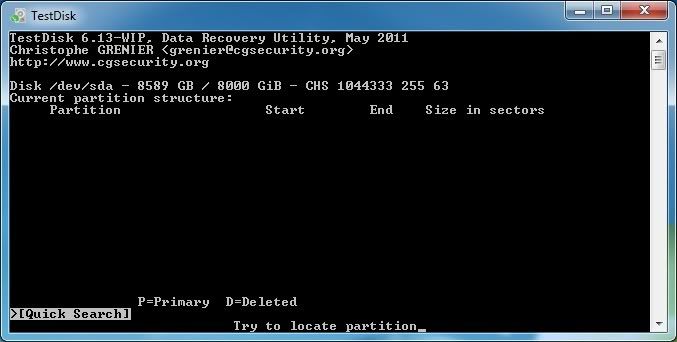 It will scan for a bit.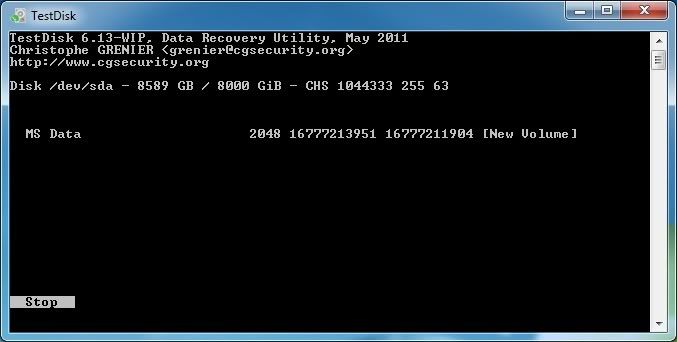 Look at this. It sees my partition. Even though Windows says unallocated.
I have a few options here. The two I will be showing are the "p" to recover files and "enter" to rewrite a valid partition table.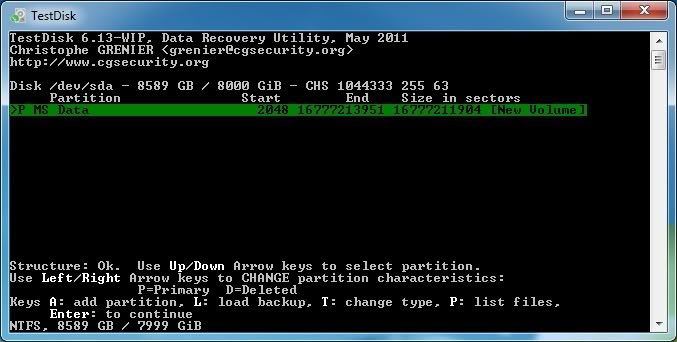 On the previous screen I hit the "p" key to list files. This is the screen that comes up.
Notice the Data.txt file. At this point if you want to recover files you can select multiple files and it does a recursive search into folders.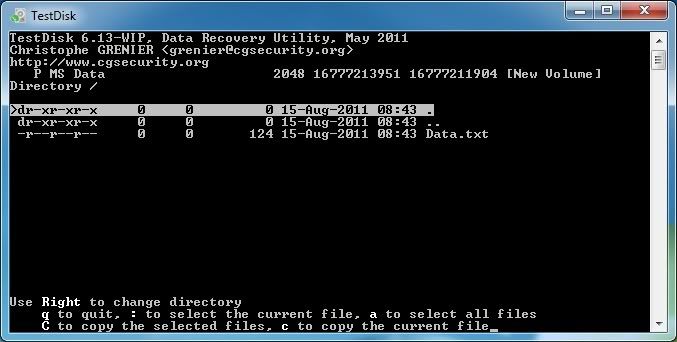 At this point i actually want to fix the partition so i went back to the previous screen and just selected enter. Slide over to "Write"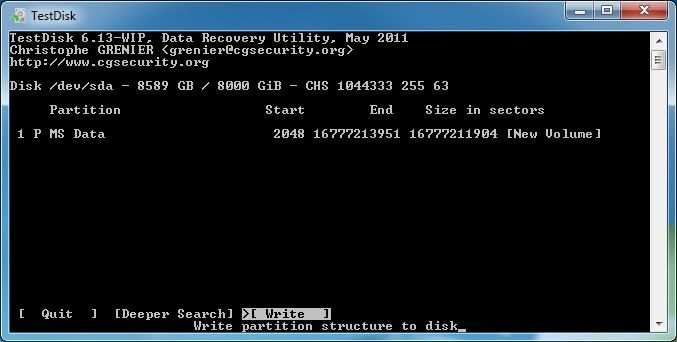 Confirm.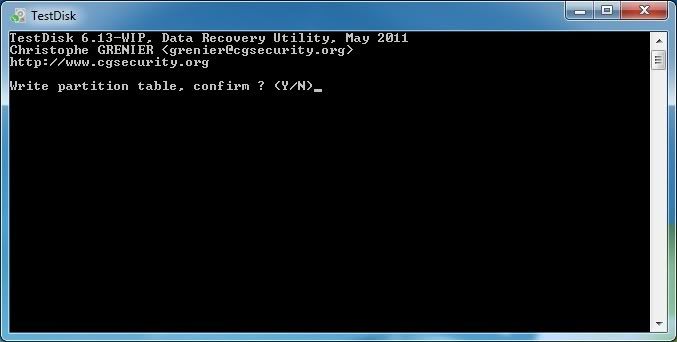 It says you have to reboot, and you might for some partitions but in my case we do not.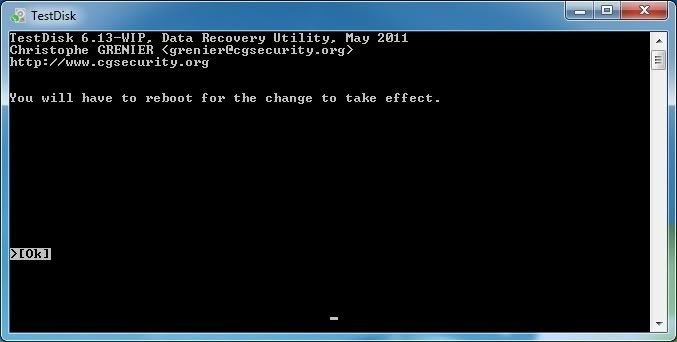 Flip back to Computer Management and go to Disk Management and refresh.
And look what we have. Our partition back.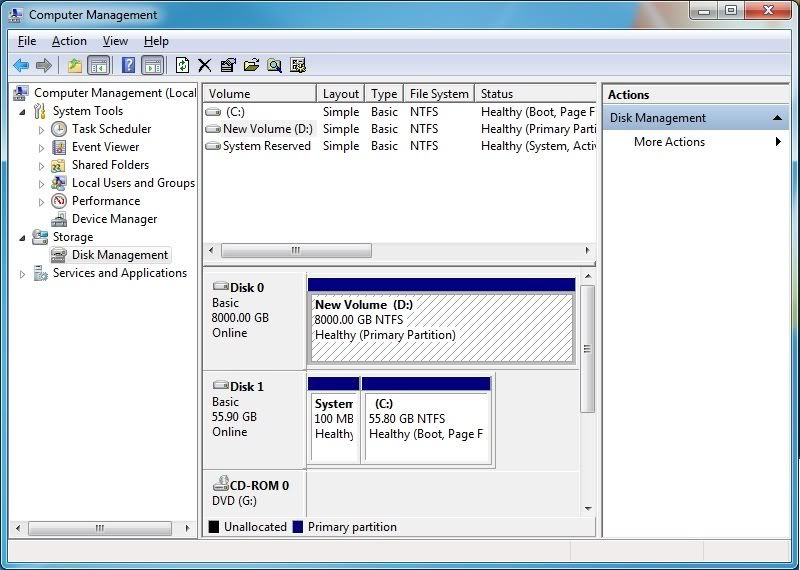 Edited by JustusIV - 8/15/11 at 7:43am
CPU
Motherboard
Graphics
RAM
Core i7 920 D0 OC:4.0ghz
GIGABYTE GA-EX58-UD5
Crossfire SAPPHIRE Radeon HD 5870 2GB
G.SKILL Trident 6GB 3 x 2 DDR3 2000 F3-16000CL9T
Hard Drive
OS
Monitor
Power
OCZ Agility 2 2AGTE90G 2.5 90GB SATA II MLC
Win 7 Ultimate 64bit
1xDell 2407WFP-HC 2xDell 2408WFP EYEFINITY
CORSAIR CMPSU-1000HX 1000W ATX12V 2.2/EPS12V 2.1
Case
Antec 902
View all
hide details
CPU
Motherboard
Graphics
RAM
Core i7 920 D0 OC:4.0ghz
GIGABYTE GA-EX58-UD5
Crossfire SAPPHIRE Radeon HD 5870 2GB
G.SKILL Trident 6GB 3 x 2 DDR3 2000 F3-16000CL9T
Hard Drive
OS
Monitor
Power
OCZ Agility 2 2AGTE90G 2.5 90GB SATA II MLC
Win 7 Ultimate 64bit
1xDell 2407WFP-HC 2xDell 2408WFP EYEFINITY
CORSAIR CMPSU-1000HX 1000W ATX12V 2.2/EPS12V 2.1
Case
Antec 902
View all
hide details