Got this worklog on some other forums and I've not been too active on OCN for a while so thought I'd share it here too. I'll put all the main updates into these first posts
Some key changes since the start though:
1. I blew my system when I plugged my aquaero in using the wrong connector and so my system is now a gigabyte UD7 with dominator ram and soon I'm getting my new CPU which will be an i7 930 probably. Got a new PSU too (exactly the same as my old one)
2. I'm using barbs not compressions now.
3. Having no fans in the back any more (getting a new back plate)
Right here's what the log looks like so far...
UPDATE 1
I've decided to give my components a new home in the form of a TJ07.
My PC currently resides inside an Antec 900 which, over the years, has had many a rushed mod done to it and basically I'm fed up with all this compromise so I'm starting again with something new that I will give much more love :blush:
As for colours I'm pretty set on matt black inside and gloss white outside. This will be a powdercoat.
For design and lighting details I think I'll be getting a design laser cut into the front plate and the midplate then a sheet of acrylic will be placed behind those and lit with white LEDs. Still thinking about designs for that.
All actual PC components will be carried over from my current build.
My current PC: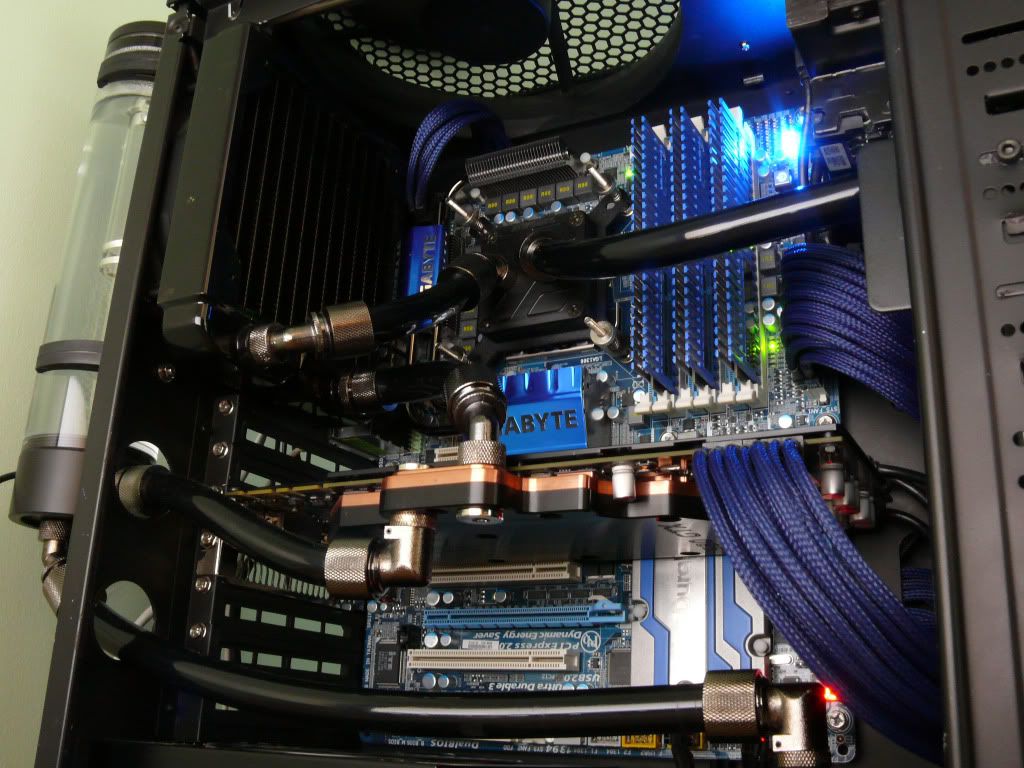 Pics of what new goodies I have so far: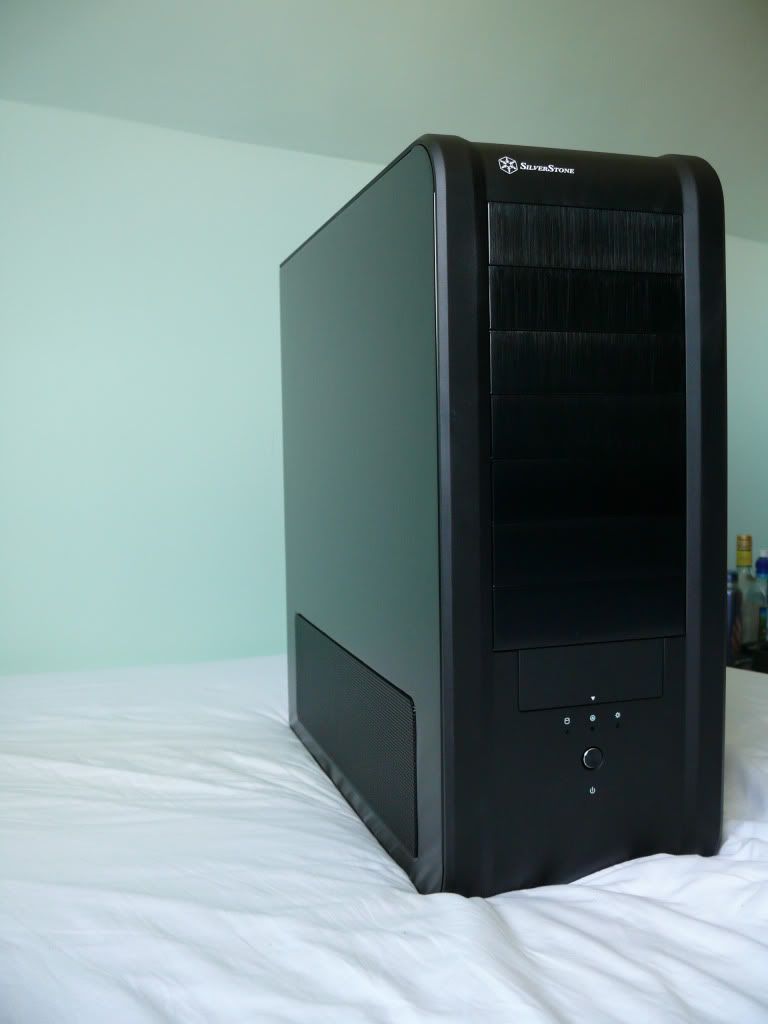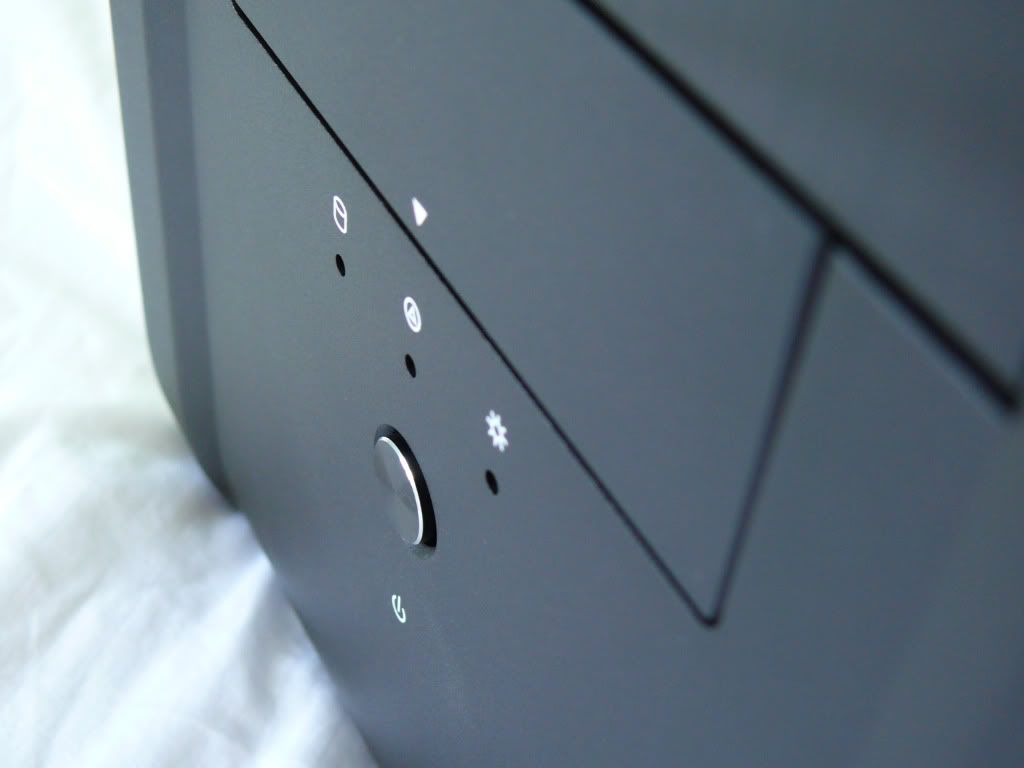 I will be replacing the PSU and back plate with new ones that have no squares.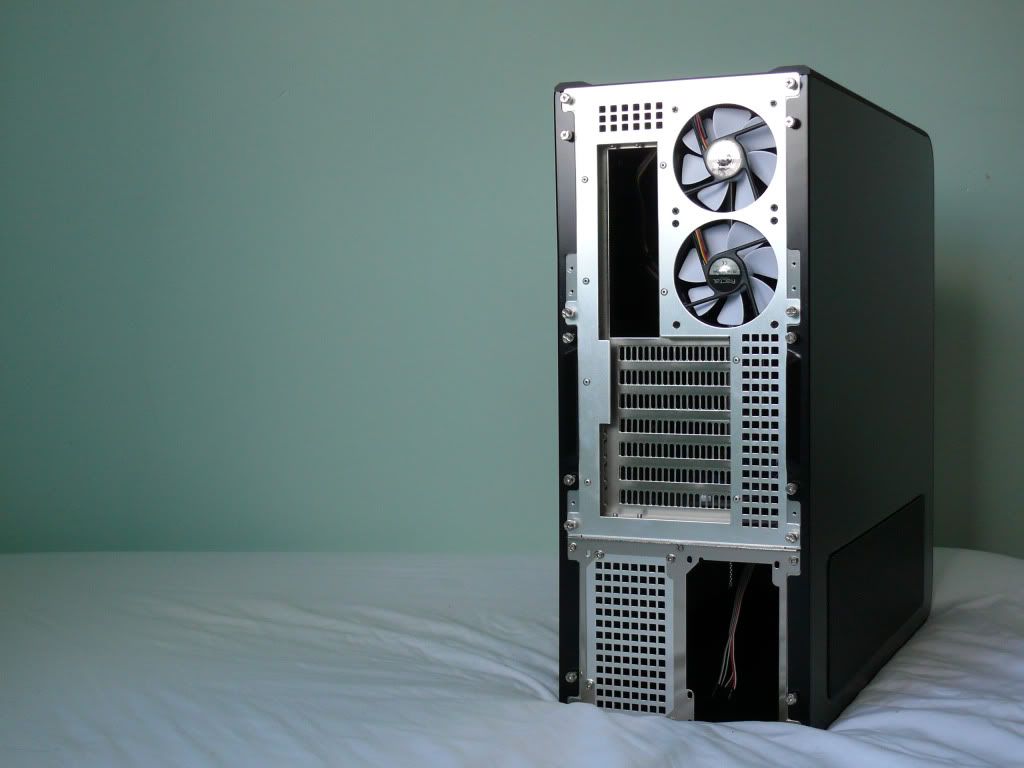 I put some fractal fans in. These will hopefully be enough to get the heat my chipset produces out of the case. Will probably make some plain black stickers for them too.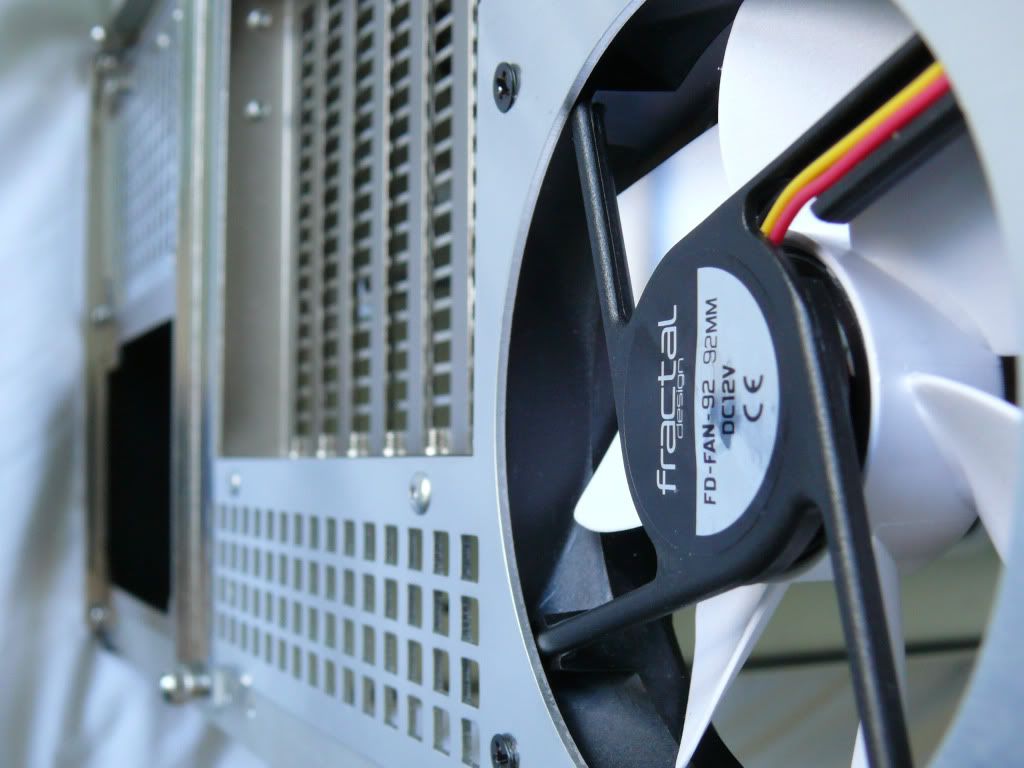 I'm almost definitely putting a window in place of this mesh.
AGHR! I really don't like the new motherboard tray! Anyone know where I can get hold of the old blank one?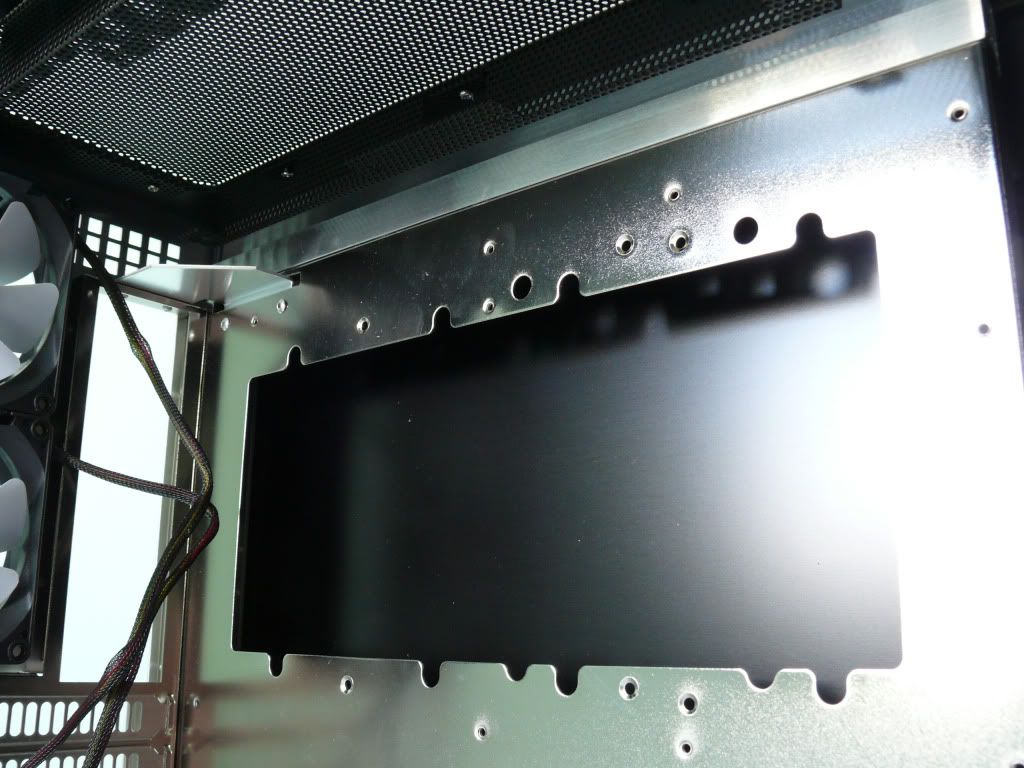 I'll be putting in a new midplate which will have 2 pass through fittings in.
I'll be making covers for the side of the drive bays and the one on this side will probably have a cutout for my SSD to kind of display it a bit.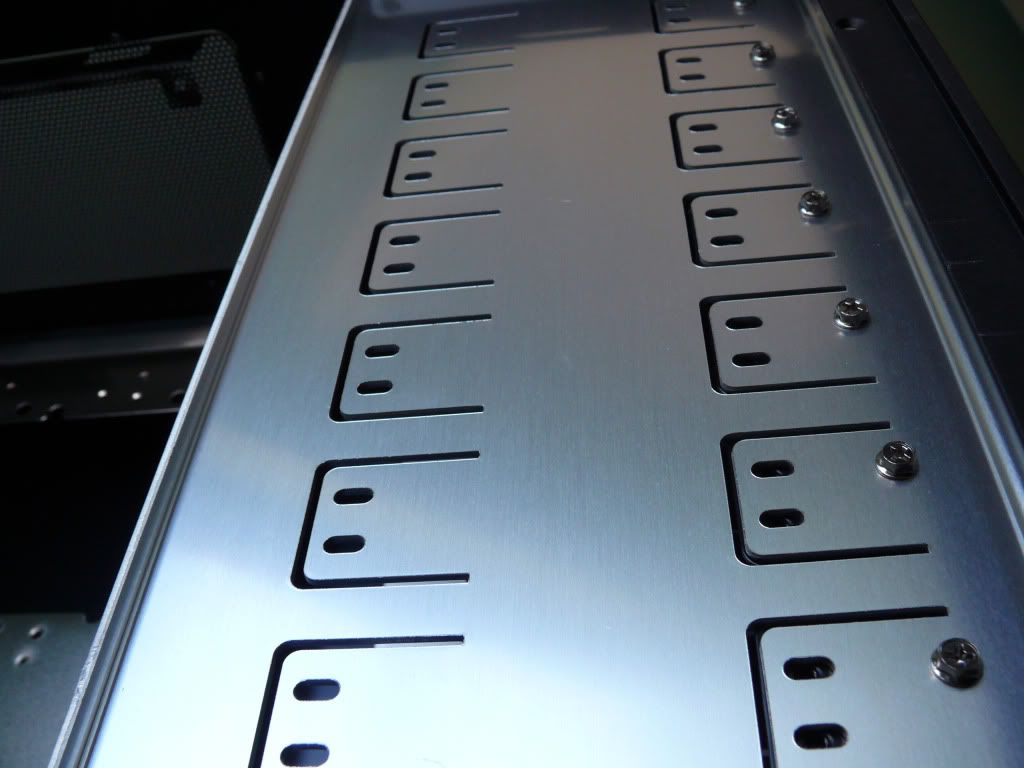 A window will be cut in the side panel.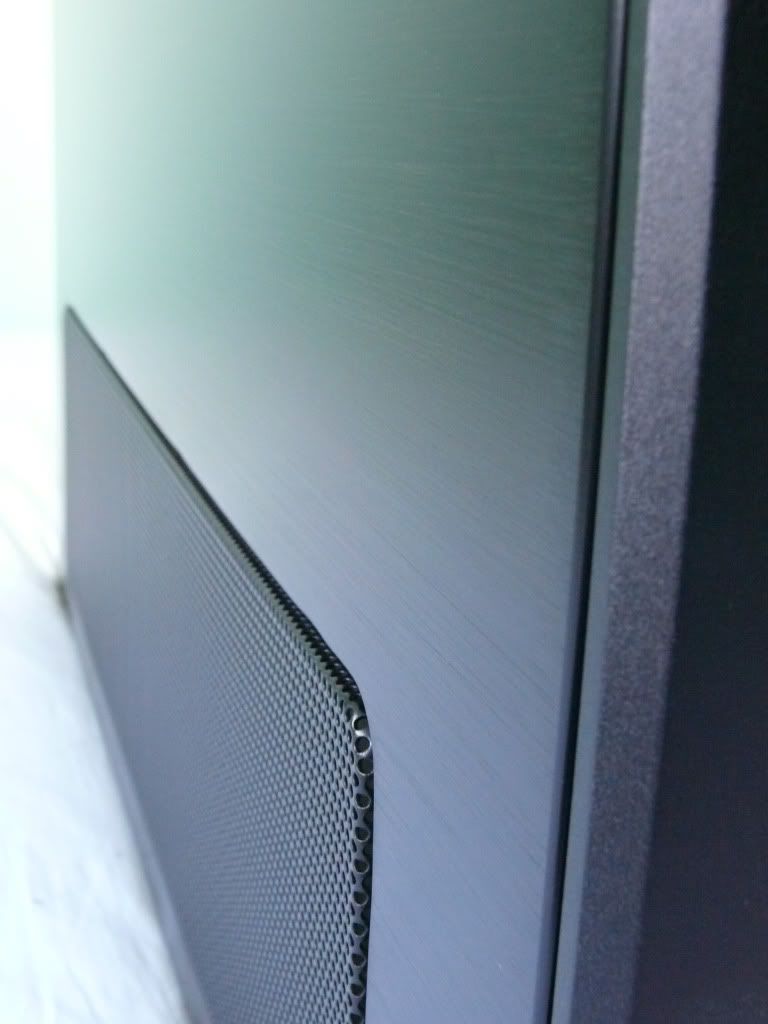 I also found these for half their usual price on eBay so I bought all three that the seller had. They are 1/2" ID 3/4" OD and should go nicely with the white tubing I'm planning on getting.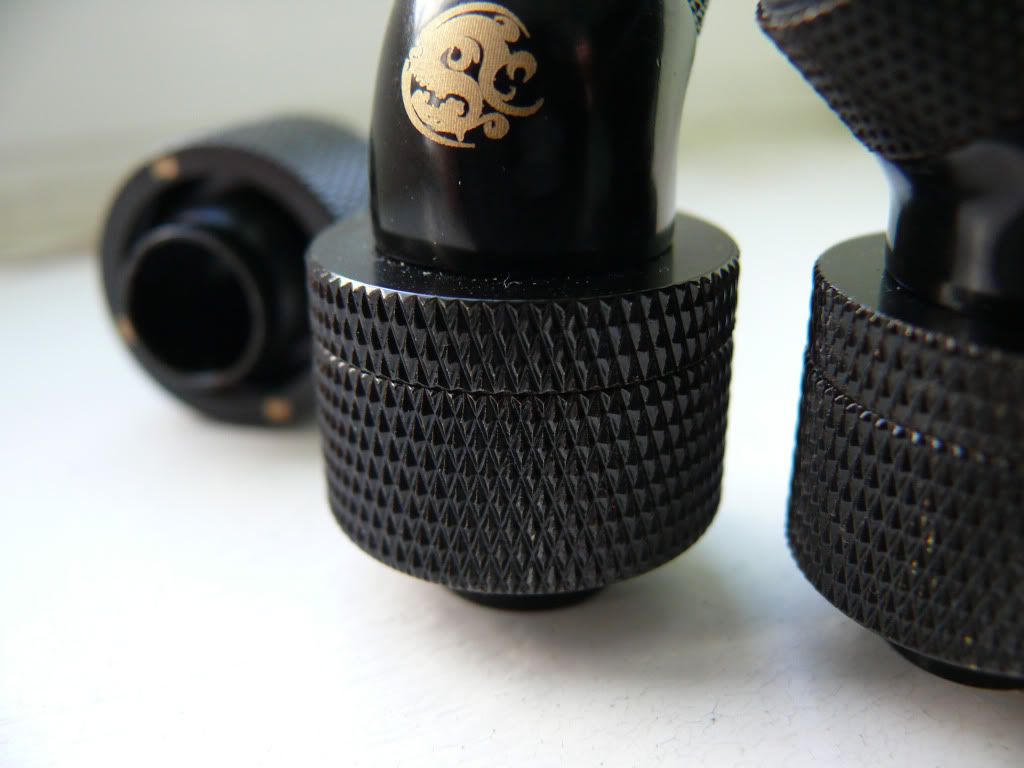 Seeing as I'm on the topic of watercooling. My loop will take the pump, res and blocks from my current build and will include new fittings and a new 480 rad.
I planned out my loop and started looking around the worklogs on here for more inspiration and came across the Paradyse build by Cyril and it was almost the same as the loop I'd planned myself lol. There's a few differences but in general my loop will follow the same sort of layout.
That's all I've got for now. Will be ordering some 2mm alu sheet soon and also some pre-cut panels some time this week.
I'll be getting new stuff out of what I can spare from my wages each month
UPDATE 2
Just ordered a few more bits. Some pre cut panels, a pump vibration killing foam thing and a hammond box to cover the green PCB in this shot of the front panel sleeving I've just finished: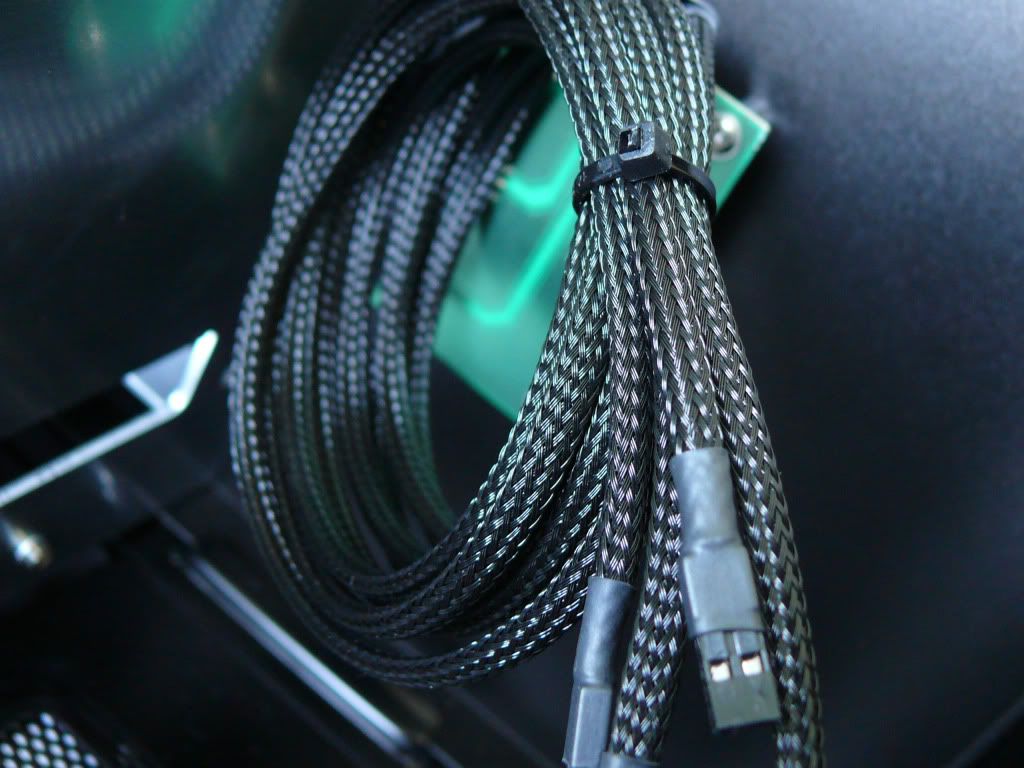 UPDATE 3
After a bit of a lie in this morning I sleeved the fractal fans
These will be plugged directly into my motherboard rather than onto the fan controller as they are dead silent anyway.
I also just ordered a 1000mm x 500mm x 2mm sheet of aluminium. It's probably more than I need but I'm sure to make mistakes lol.
Anyway, to the pics! ...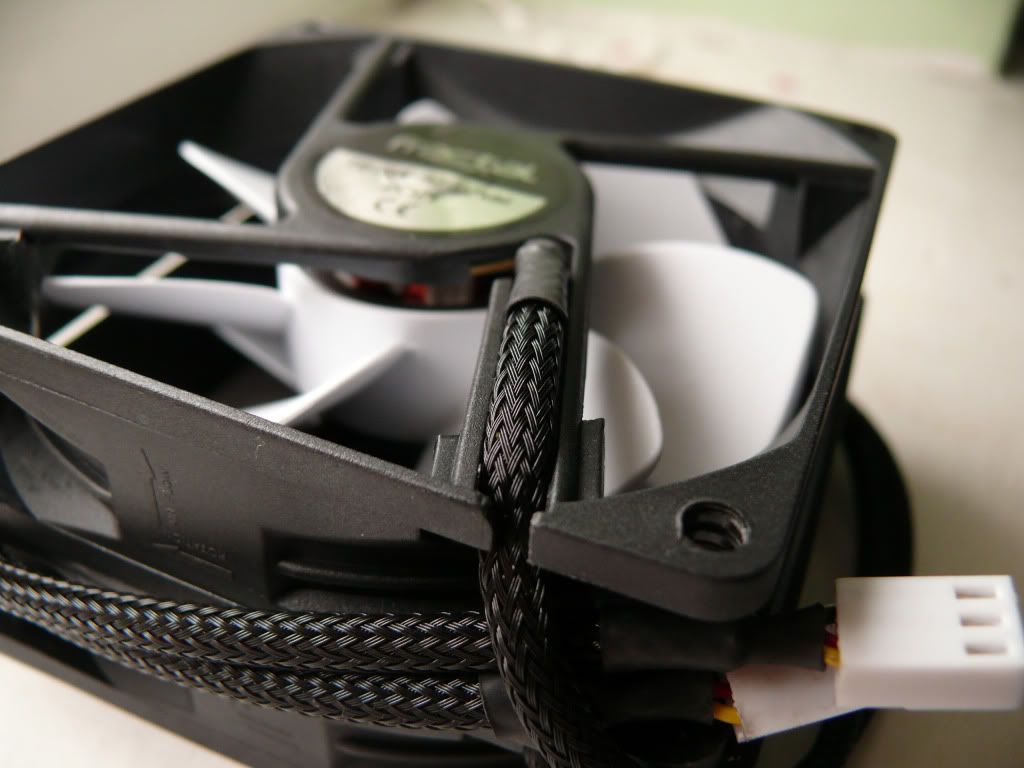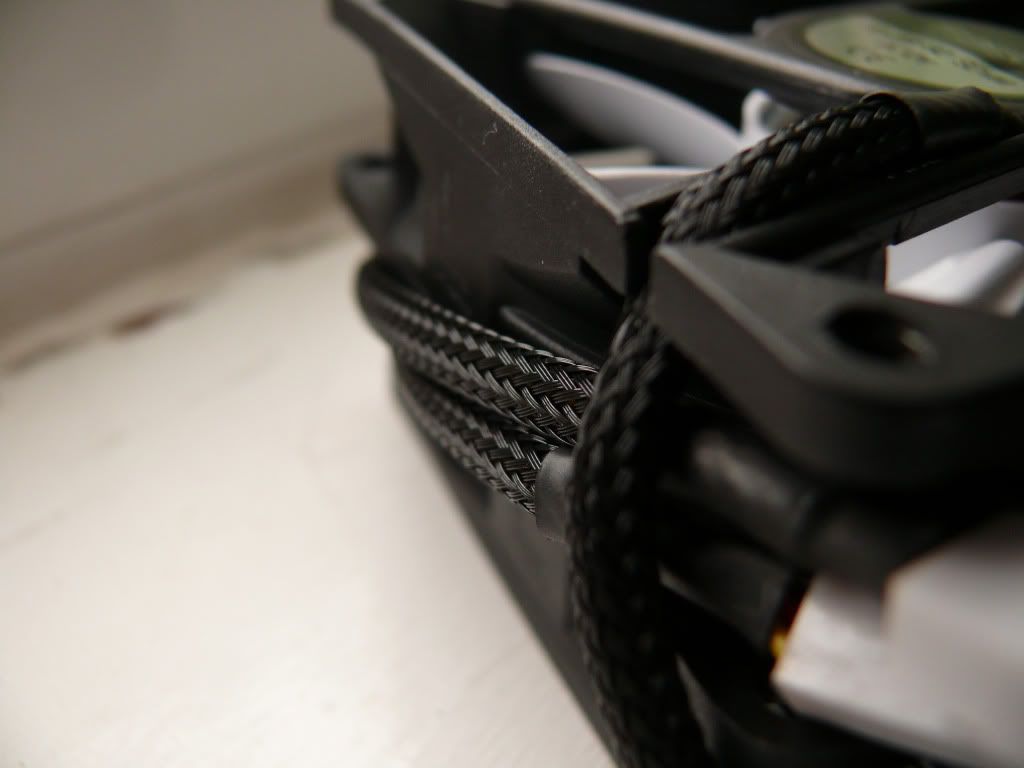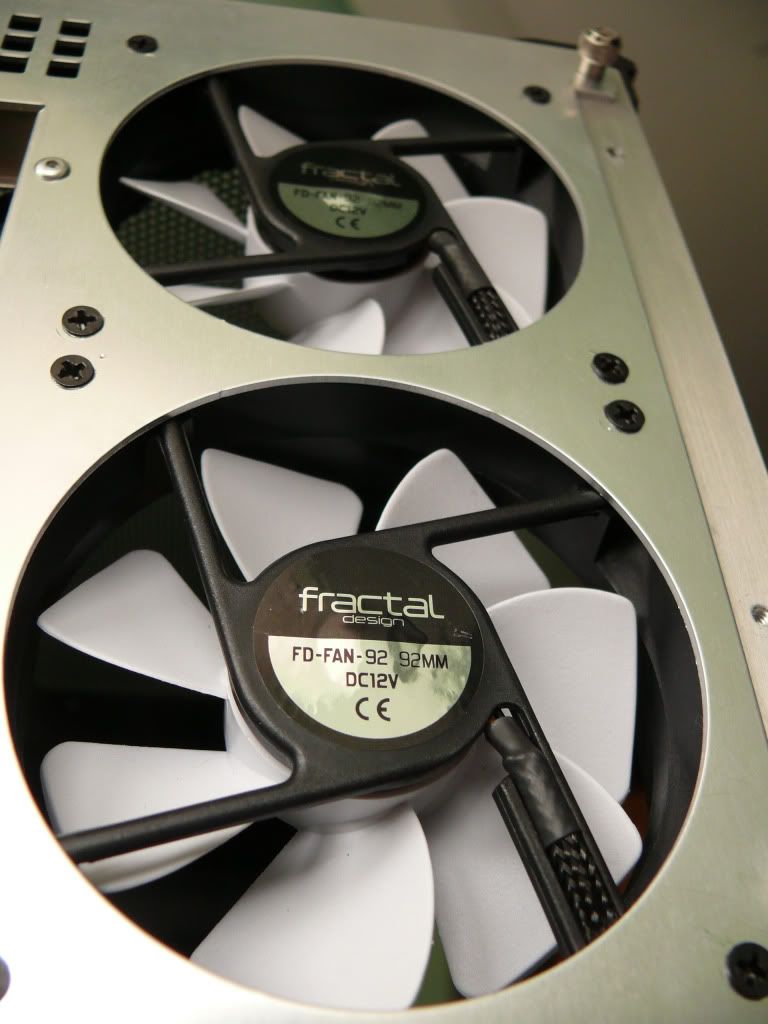 CPU
Motherboard
Graphics
RAM
i7 920
Gigabyte EX58-UD7
Asus GTX 580 Voltage Tweak Edition
Corsair Dominator 6Gb DDR3-1600
Hard Drive
OS
Monitor
Keyboard
50gb OCZ Vertex 2 Pro | 1Tb HDD
Windows 7 Professional 64bit
BenQ 24" 1080p LED
Razer Lycosa
Power
Case
Mouse
Silverstone Strider 750W
TJ07
Razer Deathadder
View all
hide details
CPU
Motherboard
Graphics
RAM
i7 920
Gigabyte EX58-UD7
Asus GTX 580 Voltage Tweak Edition
Corsair Dominator 6Gb DDR3-1600
Hard Drive
OS
Monitor
Keyboard
50gb OCZ Vertex 2 Pro | 1Tb HDD
Windows 7 Professional 64bit
BenQ 24" 1080p LED
Razer Lycosa
Power
Case
Mouse
Silverstone Strider 750W
TJ07
Razer Deathadder
View all
hide details