It's been awhile since I've had one of these mice, but I finally get to review one that seems to be
working.
faulty again.

Sensor: Unlike many Abyssus' my model doesn't seem to be plagued with the jitter bug even on the notorious QcK.
450 DPI/1000hz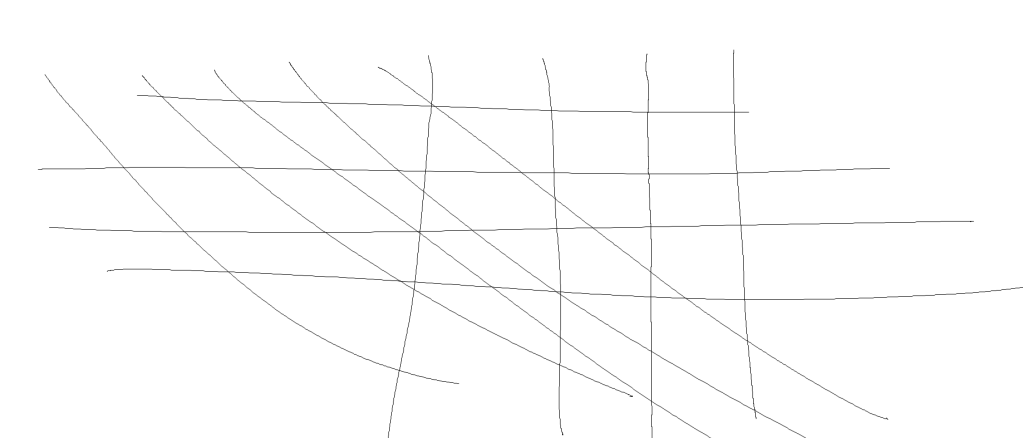 1800 DPI/1000hz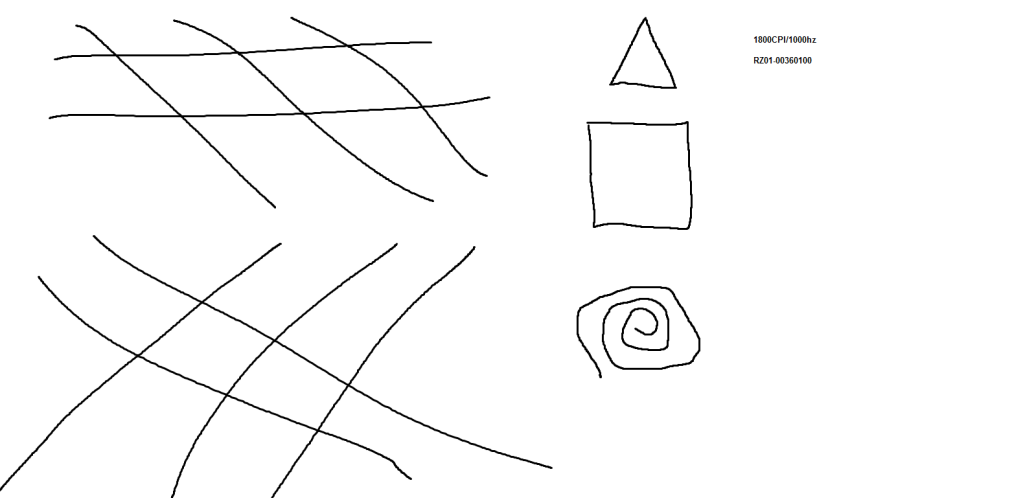 Perfect control and Malfunction rate:
The Abyssus seems to performs near identically to the Deathadder 3.5G. No one should really have a problem with the Abyssus' Max IPS tracking performance, but I can't really guarantee anything.
I will state that this mouse is one of, if not the best fingertip/claw mice in this regard.
Shape:
Some people love it. Some hate it.
I personally
like it for my natural claw grip. The main body is a
slightly
wider in width, but curves in underneath to where it might be a little smaller than a WMO. The back end of the mouse is slightly raised and also seems to support my hand better than other claw mice.
Sidenote: Some of you might know that I used to palm mice like the 3.0/DA, but after all these years, I wish I wouldn't have as I am much more comfortable with the good ole claw. I guess it took a break from gaming to realize this.
Weight:
The Abyssus' is very lightweight tipping the scales in at 67g~. Low sens claw grippers will enjoy this as it puts less fatigue on the fingers.
Lift off:
Of the shuttle Abyssus. Kidding.
Like the DA3.5g, the lift off is also identical. I measured up to 3 1/2~ CD's (Over 3.6mm) on a black surface which is quite high. I plan on tape fixing mine as soon as I can.
Scroll Wheel:
Starts off decently like other mice, but may become loose over time. Utilizes a TTC mechanical encoder that works great until you eventually wear it down.
Buttons:
Very moderate clicking force. Standard Omron D2FC-F-7N switches. For some reason my right click echo's in comparison to the left click, but it doesn't really bother me.
Cable:
One of the better ones on the market. Thin, flexible, and best of all... non braided! I guess braiding would be considered preference tho
Build quality:
Your typical Razer product. Better than most cheap Microsoft mice, but worse than a Logitech or even Steelseries mouse. I personally have no problems with it.
Conclusion:
I will be keeping this mouse since I haven't experienced any jitter.
I wish there was a 800-900 CPI step, but I guess they had to fit 3500 CPI into their mechanical switch on the bottom.
Overall, I approve of a working, non jittering Abyssus at its price point. (
I paid $35 USD~
)
EDIT:
View post
#42.
STILL Jittering on certain pads at certain angles.
Edited by Skylit - 9/16/11 at 8:33pm