Hey peeps...
Basically bought a faulty Point of View GTX 470 off ebay in the hope to repair it, which i did
. Card would power up but not show a picture and the chip stayed freezing as in not getting power, so i assumed it was the usual and would need reflowing etc. Did that, no luck. Then as i was about to chuck the card i noticed a TINY component that was loose on the back of the board.. Tried for ages to get it to solder back on, then dropped it and lost it into the mass which is the carpet. I had bought a faulty GTX 275 too, which the b*****d lied about saying he hadnt touch it, when really he had tried resoldering the caps and just broken them all...
I managed to nab the same size/looking component off the bottom of it and after an hour or so finally, thank god, got it soldered in place. Here is a picture: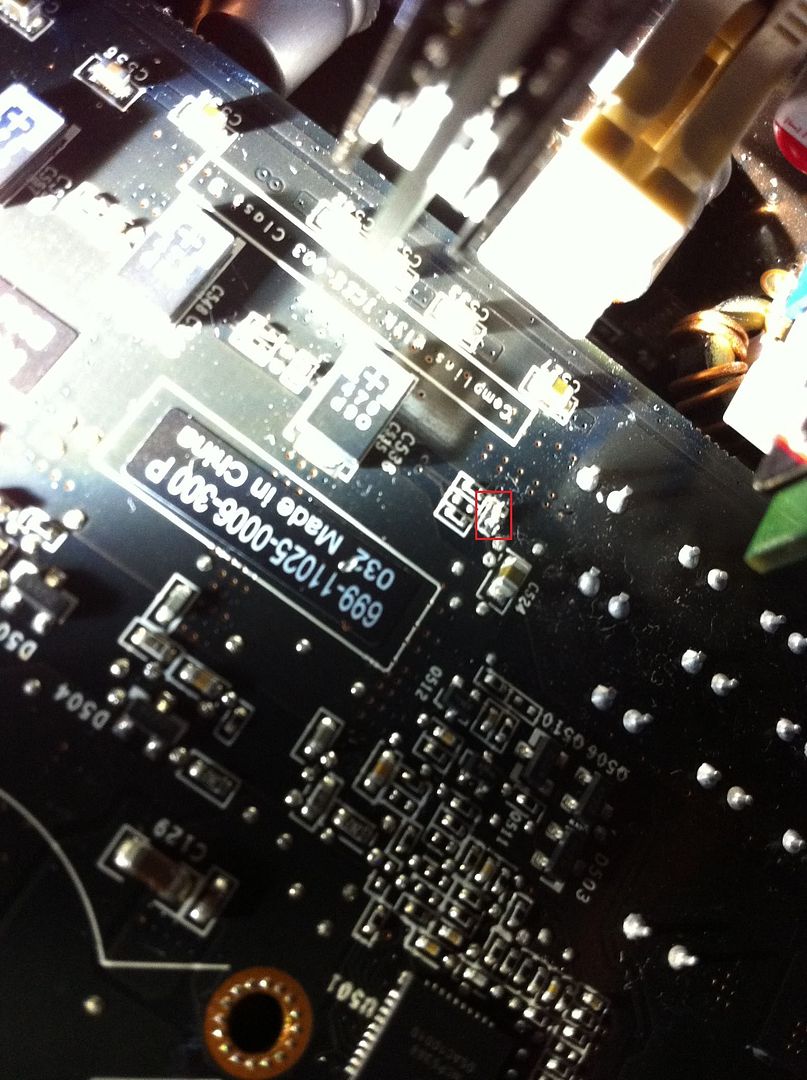 The piece is like one of the black ones next to it, however was a yellowy/greeny colour.
Now this booted into windows and instaled fine, plays all games fine etc. My problem is the tempratures
Idle with mozilla open =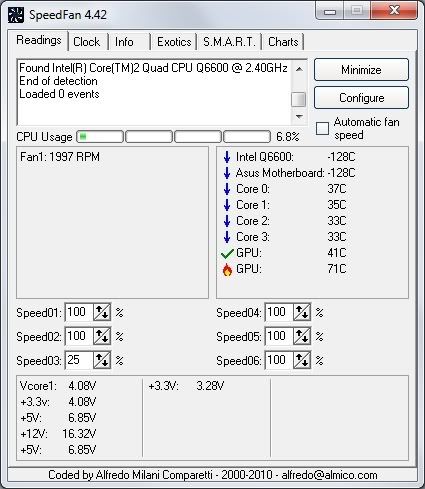 ** Ignore the -128C temps || second GPU listed is the GTX 470**
Playing games it gets to 90C and is screaming but will never get higher, i know these cards run hot.. But really?!?!?!
Ive reapplied thermal paste. Tried arctic silver 5, MX-2 and some akasa stuff all within 1C of each other.
What is the component that fell off that i have since replaced? I know the card didnt power on before it was there so could it be a lower resistance therefore letting a lot more power in to cook my baby?
Any help at all is appreciated!!!
*EDIT* Also using AIDA my graphics card keeps switching from its lower power mode to gaming frequencies?? i swear i heard someting about this somewhere?? *EDIT*
Edited by Br0k3nLiNk - 8/17/11 at 1:22am