Quote:
Originally Posted by
gerikoh
A 2ghz i3 will still mop the floor with an overclocked Llano in terms of CPU performance.
Up to 2 threads maybe. But for anything that uses 3 or 4 threads...no.
As you can see even at stock llano beats the i3 when you use four threads. And yes a lot of games use 3 and 4 threads. Plus these disabled GPU chips will be much cheaper than their llano counterparts (as well as much cheaper than the i3).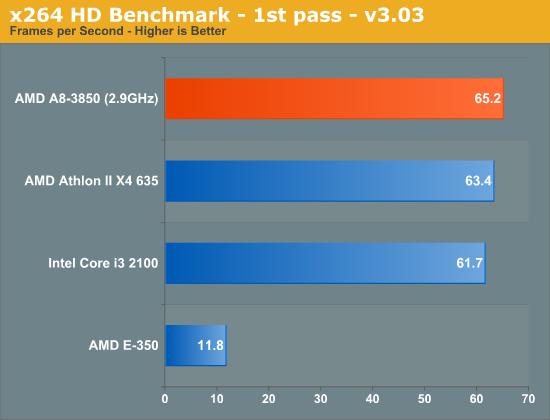 Source: Anandtech
Edited by JCPUser - 8/18/11 at 9:08pm