Hey everyone! This build log is of the amazing Corsair Obsidian 650D housing my Micro ATX LGA775 setup, I am transferring my hardware from my homemade techbench because I was tired off the dust, the unclean look, the non existent cable management and I was looking for a engineering masterpiece that would last me a long time, and would blow me away. And has it ever, this case is 100% perfect for me, the only issues came from my hardware and not it. So without anything more to say. Hey girls, Hey boys, Super star DJ's, HERE WE GO!
Delicious box sitting on the dinner table Thursday evening
Ready to open her up!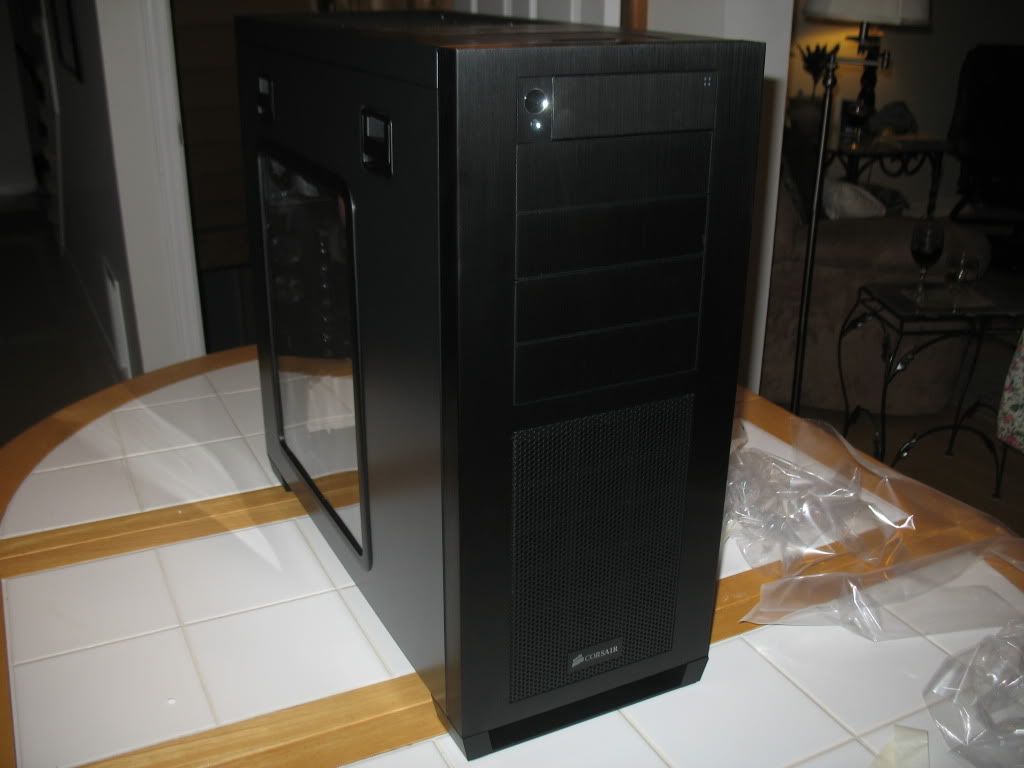 Absolutely amazing!
Remarkable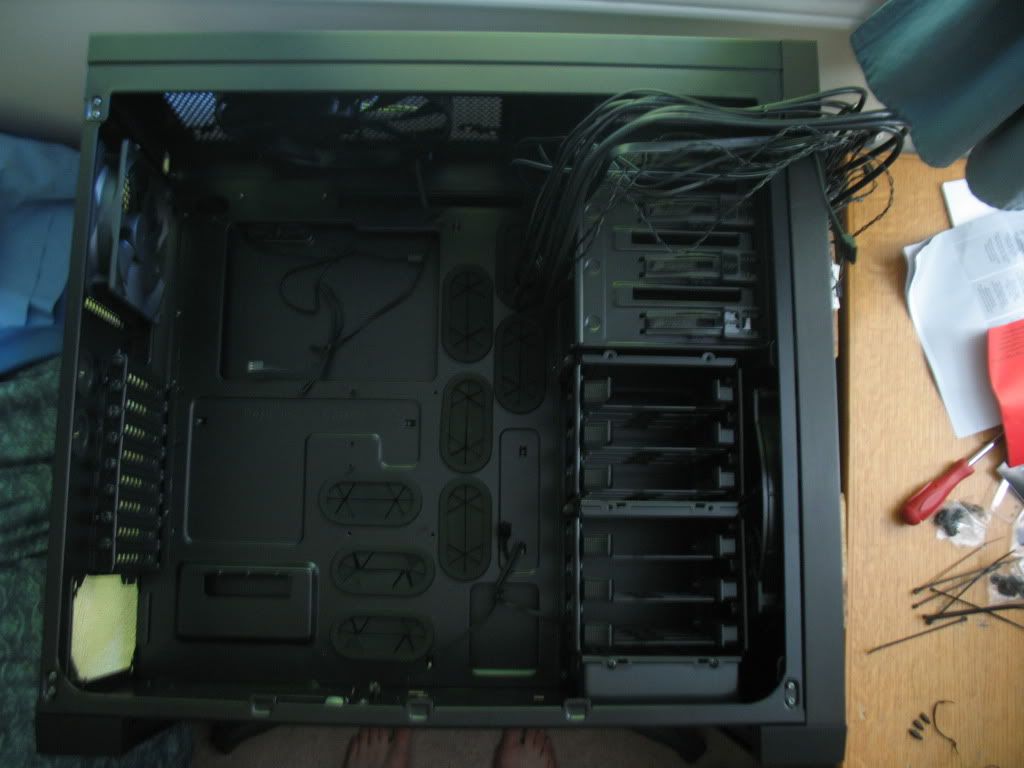 Front panel cables out, standoffs ready for the motherboard to be installed, also FEET
Ready for power down and transfer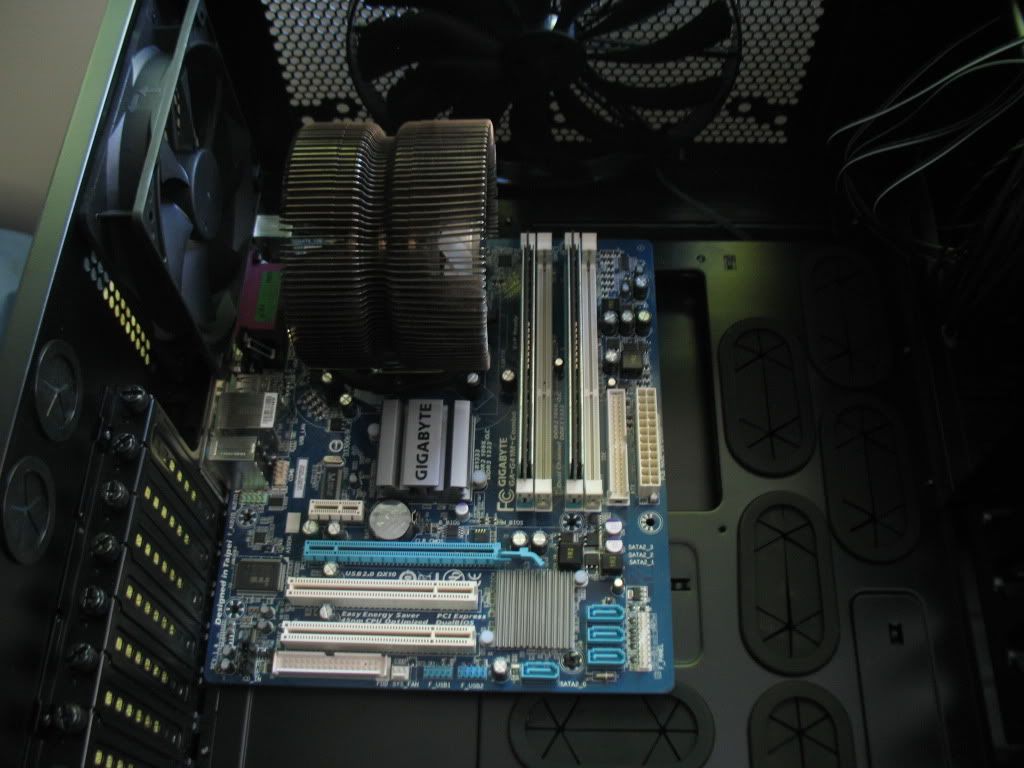 Great success!
Front panel almost wired up, power supply in and ready to be grommeted!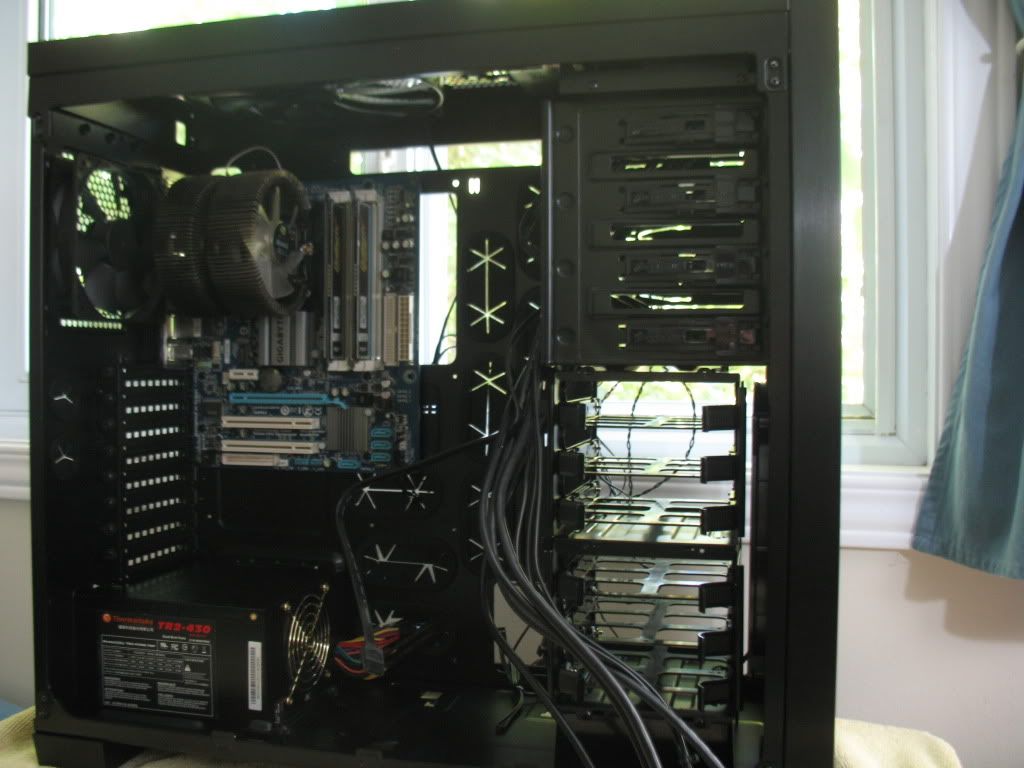 Zap!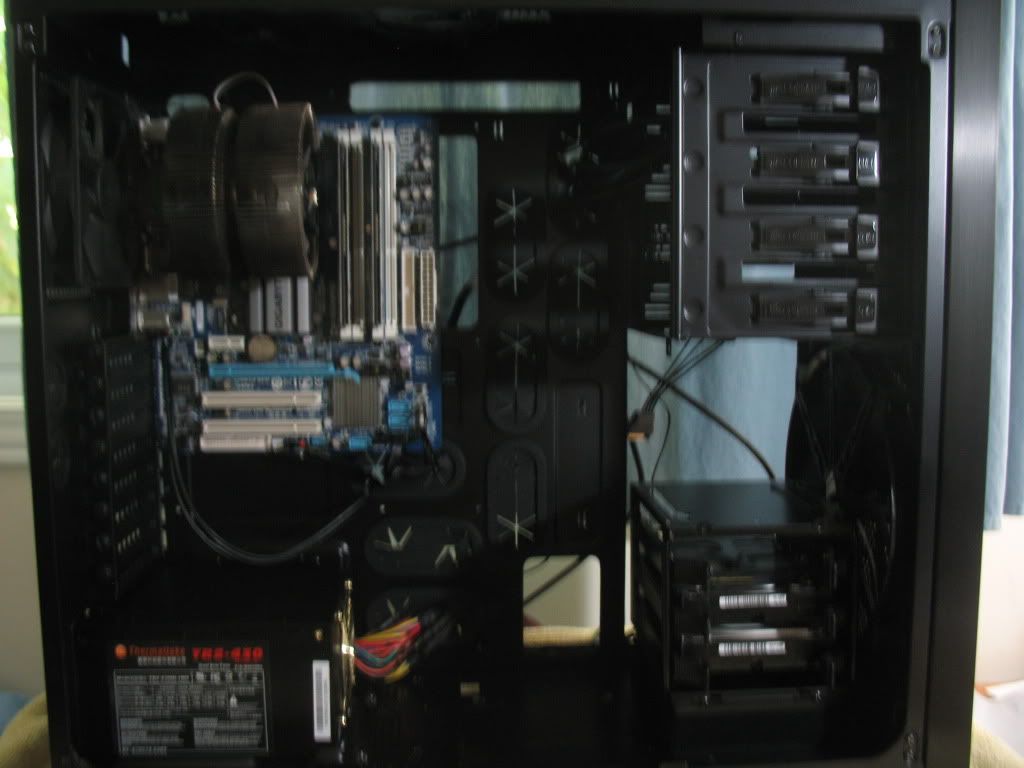 Front panel wiring done, installing my 9800GTX+ next, man that mATX mobo looks small in it...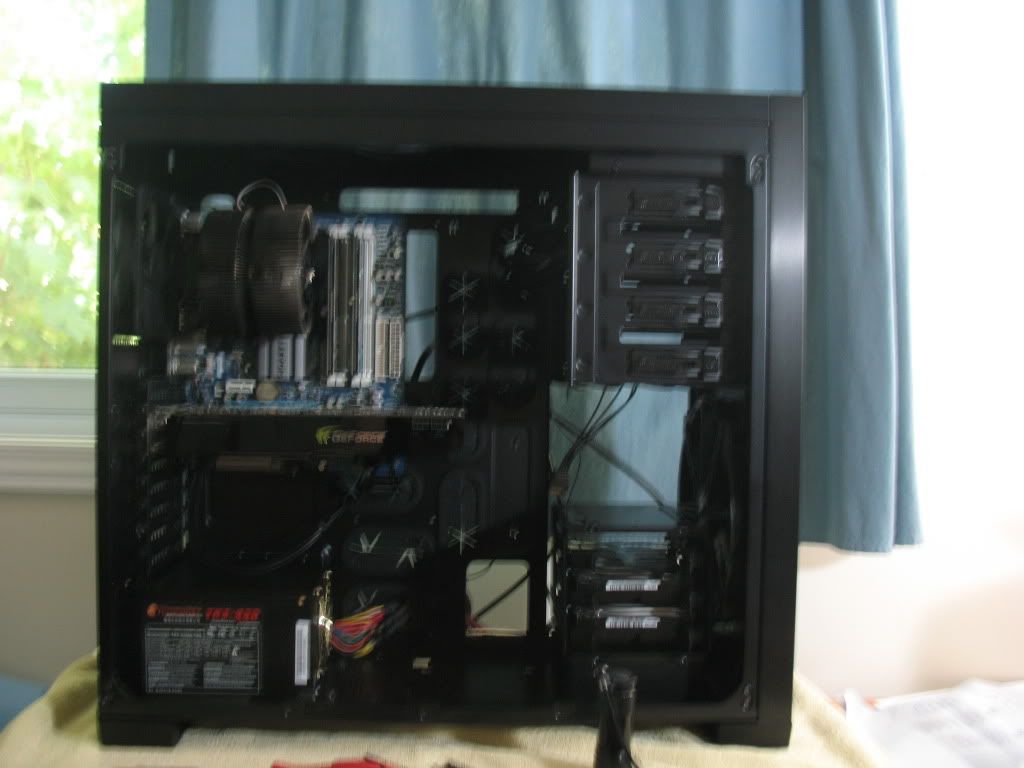 GPU in, no sag and no snags, cool!
Looking good!
Time to wire this monster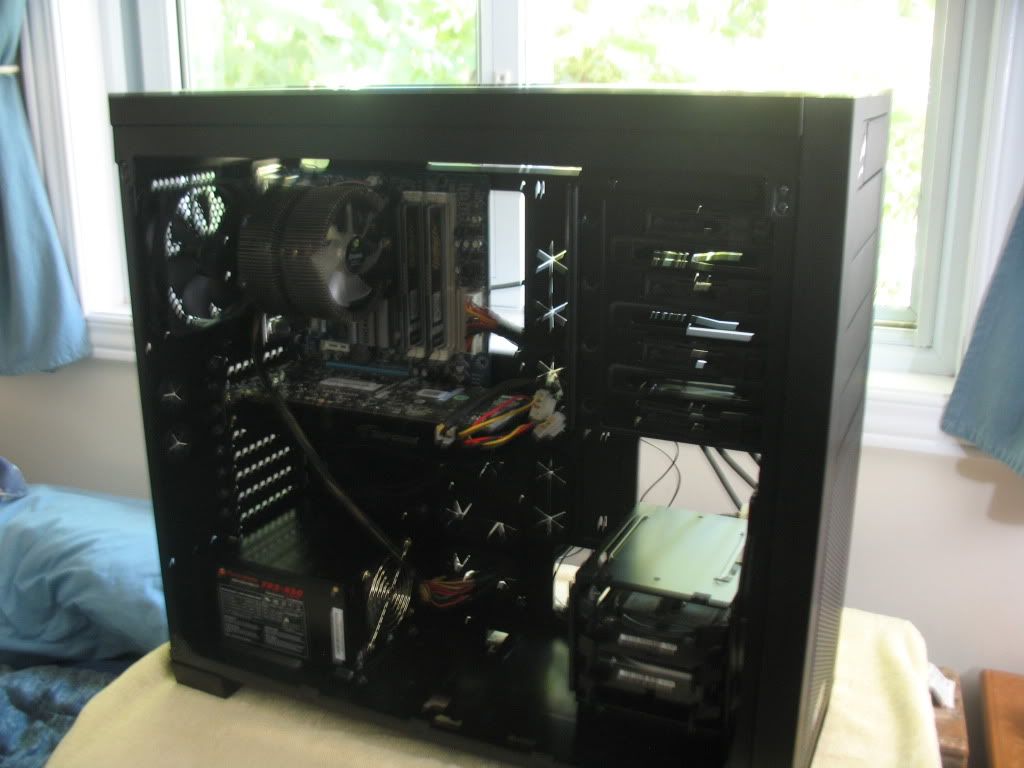 All wired up! Unfortunately my 4+4 pin EPS power cable was just a centimetre too short and it has to be snaked across my GPU until I buy an extension, and that will be tomorrow!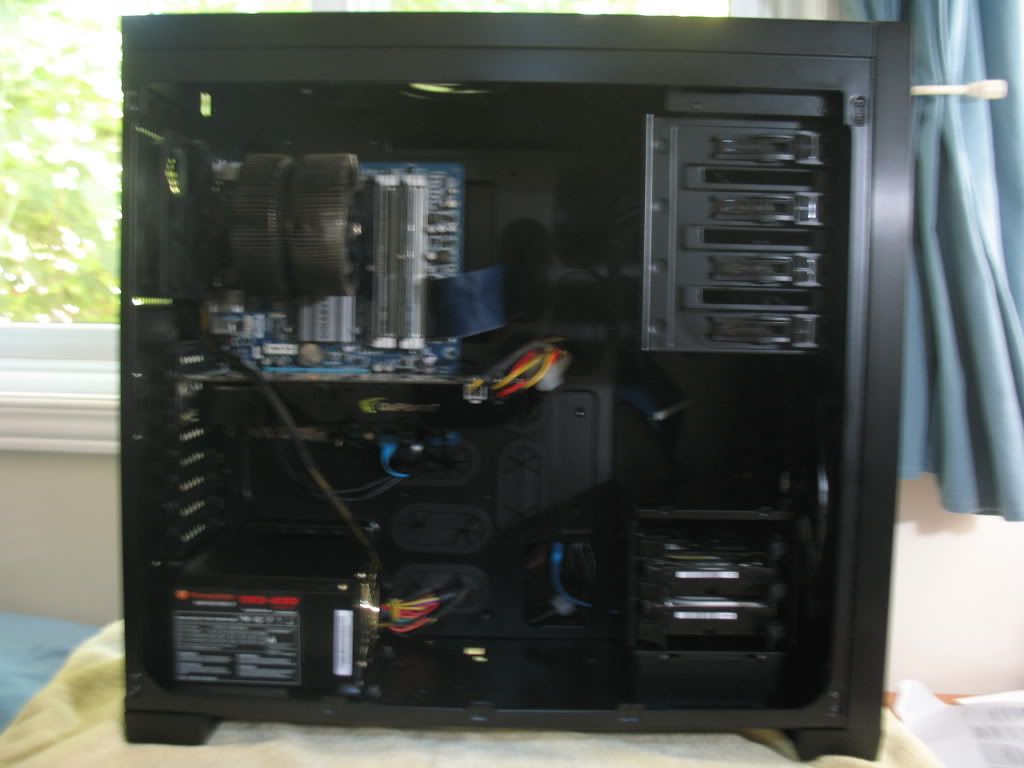 Not to shabby for LGA755 and still using PATA and a 6 pin-molex adapter!
A nice out of focus shot of the back, need to be worked on but it's alright for still using a PATA drive.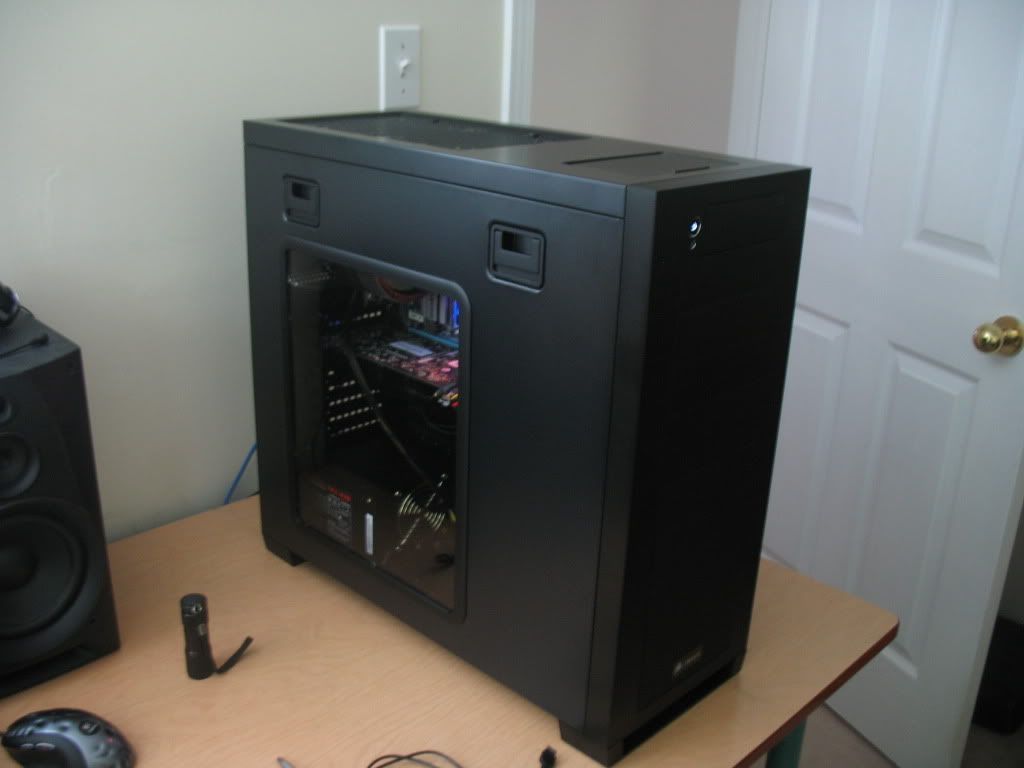 Up and running and enjoying this masterpiece!
My conclusion will be short since after I finished the build at about 1pm I had some friends wanting to go out XC mountain bike riding on single track technical trails, then get some cold stone creamery ice cream, and I'm working early tomorrow.
Overall, it is a
incredibly!
well thought out case in every aspect of what everyone needs in a mid tower, the build quality and material quality is 200%. The airflow and cable management is like none other, even with a mATX motherboard I still managed a reasonably clean look from the sidepanel window. The window is a high quality plexi or acrylic that is screwed in with high quality machine screws and has a great molding on the outside that looks so seamless. The removable dust filter on the front 200mm intake fan is an amazing feature, along with the hidden front I/O port and I hope someday to be able to use the USB 3.0 on it. The refined and elegant look of the brushed aluminium smoothing into the powder coated steel is perfect, the strength and durability of steel and the elegance of the anodized and brushed aluminium is like none other. This case is worth every penny, and if you really dig the style you will be using for many years to come.
Thanks for reading this build log and review everyone!
Edited by Rixon - 8/22/11 at 8:38am