Quote:
Originally Posted by
ecnelitsep
Passmark? Horrible benchmark to compare with. 2100 quite easily beats out the X6 and X4 in a lot of cpu demanding games because of it's superior IPC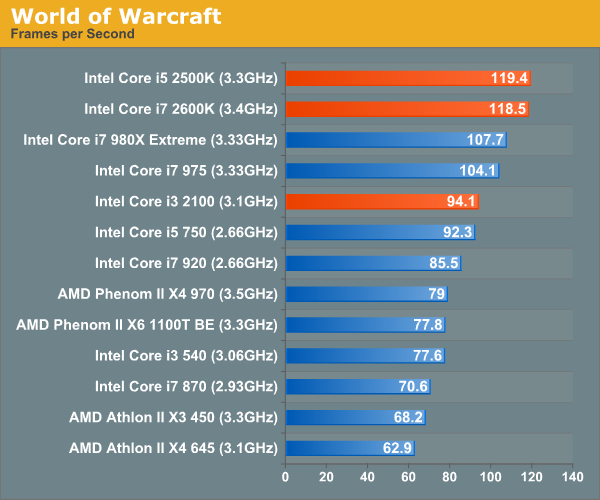 Look above. If you play WoW.. You want Sandy Bridge
That game is coded more for intel based chips even blizzard have stated that about WoW so all wow tests are going to faver Intel better.
Anyway I wouldn't do a build just yet I would lay off a build and wait for the new AMD & Intel stuff to hit.
Edited by arranmc182 - 8/20/11 at 10:52am