So I decided to build an HTPC for my living room. I didn't want anything too fancy, but I did want to have the option to upgrade in the future to a 2500k for my main rig (and take the mobo/cpu out of my sig rig and using it as for the HTPC.
Here is the build I decided on...
Intel i3 2100
ASRock Z68 Pro3-M
Samsung F3 1TB
Crucial 4GB DDR3 1333
Fractal Design Core 1000
ASUS DVD Burner
OCZ Modxtreme Pro 500w
I bought the i3 and motherboard from Microcenter and saved 40 on the mobo, and got the processor for 99. I bought the DVD burner and the power supply from Amazon to get my free Student Prime shipping and no taxes. The case, harddrive and memory were bought from newegg. The memory had a 5 dollar off instant rebate.
Total came to around 390.
Excuse the horrible pictures - my cellphone + me = worst pics ever! ha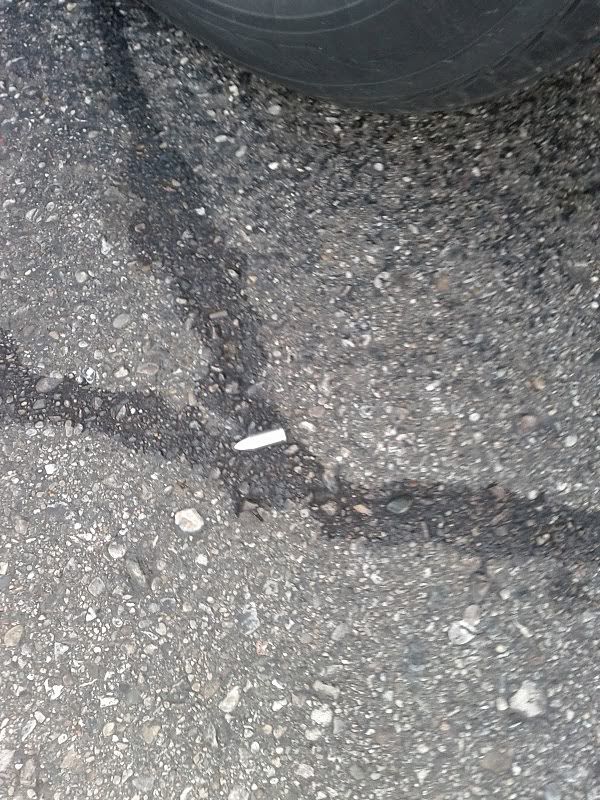 So when I showed up at Microcenter today this is what I found next to my car in the parking lot...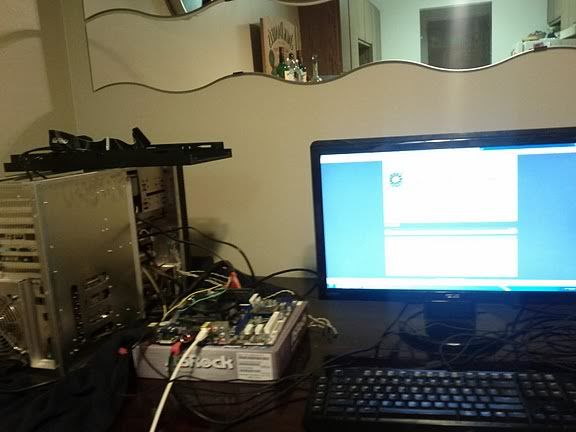 I'm using my sig rigs psu and optical drive. I am also using my netbook's hdd (the rest is coming this week)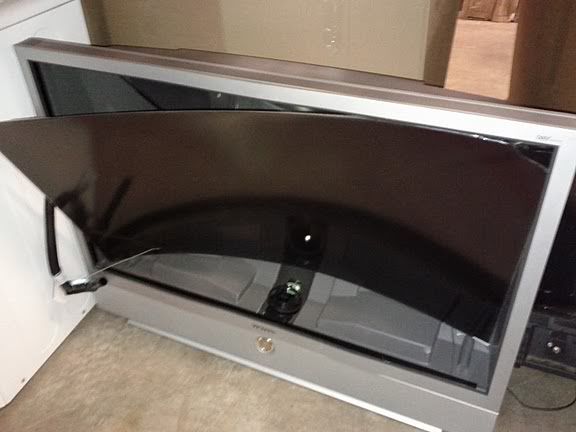 Just a TV that was at my work the other day... someone must have been pretty upset..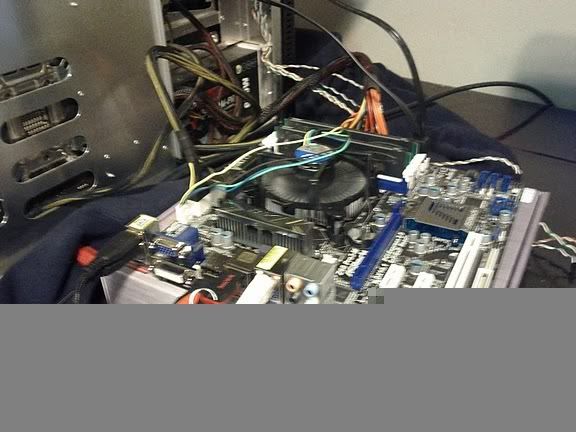 Its a bit of a mess.. but it works!
I'm super excited to get the rest, and super happy I finally went to a Microcenter. I spent about an hour in the computer section just looking at stuff! Otherwise I am looking forward to the rest of the orders. I really wanted a Fractal Design Midi, but the Core1000 was only 40 dollars. Hopefully I can get a feel for Fractal Design's quality, before replacing my current case.
I will be throwing a 2500k in this guy when the next Intel Retailedge program sale thing happens next, and switching my sig rig's mobo/ram/cpu with the HTPC one.
Edited by snoogins - 8/29/11 at 1:44am