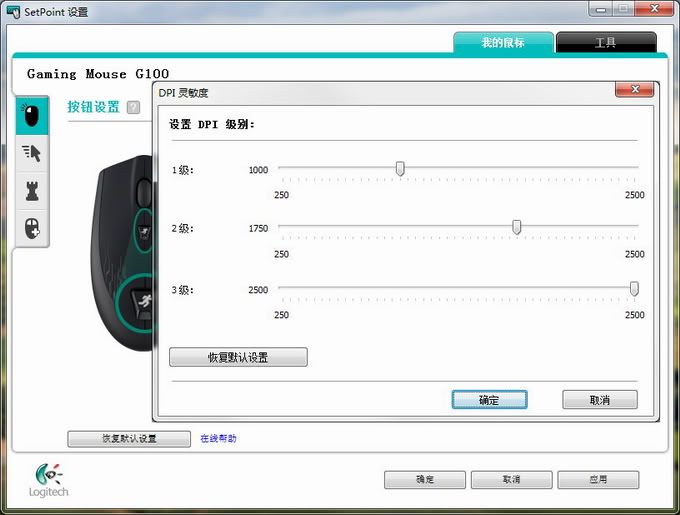 This isn't a driver?
My opinion/comments:
The switches are D2FC-F-7N(10M) unless Logitech is lying on their product page.
I think most people are fine with 500hz. It's an entry level mouse and I feel that's an upgrade from the the standard 125hz found on the G1. If you're unhappy with this, you can try bumping the polling rate to 1000hz via hidusbf.
2.xmm lift off distance is typical for Logitech optical mice (they have a custom lens). At least it isn't some insane 3.6mm+ found on the DA3.5G/Abyssus/Salmosa/early DA3G's. Of course, we would all prefer lower.
I don't think not having 500 DPI is a flaw. The mouse was sold and advertised with default variables of 1000/1750/2500. Remember that it's also using a proprietary version of the 3050. Not to say that it's not possible, but you never know.
Wheel is optical.
If it does jitter, then that is truly a
flaw
. However, it seems you're unsure?
Edited by Skylit - 9/21/11 at 9:50am