Quote:
Originally Posted by
Dota Team
From one: an army
May 4, 2012 - Dota Team
Team Phantom Lancer is back and they don't like the way you're looking at them.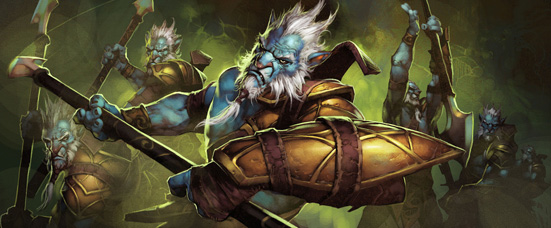 You can't go in alone, here – take these:
The Prodota2 League and Gigabyte's Dota Masters league started last week.
We don't usually drink rum, but when we do, we enjoy the Brewmaster approved smooth flavors of Admiral Kunkka's Tidebringer Rum.
The Starladder finals VODs are up.
You can find the latest changelog is here, no wait: here, nope: here!
blog.dota2.com
CPU
Motherboard
Graphics
RAM
Intel C2D E6600 B2
EVGA 680i A1
Evga 8800GT
OCZ 4GB DDR2 800
Hard Drive
Optical Drive
OS
Monitor
WD Caviar Black 600 GB
NEC DVD-RW
Windows 7 Pro 64-bit
BenQ V2400W 24" widescreen
Keyboard
Power
Case
Mouse
Random Logitech
OCZ GameXStream 700 Watt
Antec P182
Logitech G700
Mouse Pad
Razer Destructor
View all
hide details
CPU
Motherboard
Graphics
RAM
Intel C2D E6600 B2
EVGA 680i A1
Evga 8800GT
OCZ 4GB DDR2 800
Hard Drive
Optical Drive
OS
Monitor
WD Caviar Black 600 GB
NEC DVD-RW
Windows 7 Pro 64-bit
BenQ V2400W 24" widescreen
Keyboard
Power
Case
Mouse
Random Logitech
OCZ GameXStream 700 Watt
Antec P182
Logitech G700
Mouse Pad
Razer Destructor
View all
hide details