This is actually one of my first builds that started in December '07, out of winter boredom and the need for a new machine. I got the case from a friend I was working with at the time, for free. I believe it is an Apevia, but couldn't tell you the model.
Original Specs -
AMD Athlon 64 x2 6000+ 3.1Ghz - stock cooler
JetWay HA07 AM2+/AM2 790GX ATX Motherboard
8GB OCZ Fatal1ty Edition DDR2 800
1TB Western Digital Caviar Green(Don't remember why I chose this for my OS drive)
BFG Tech 800w PSU(was planning for future xfire, and a little breathing room, but ran out of money at the time)
23" Acer LCD
Here's a few pictures, just after finishing the build.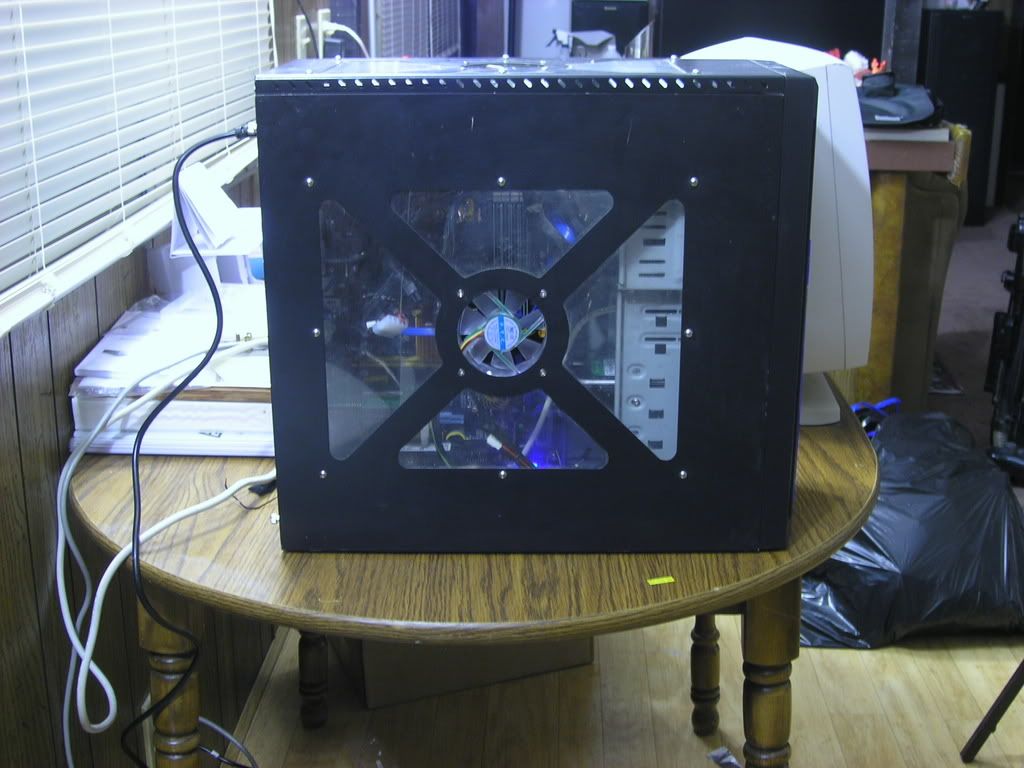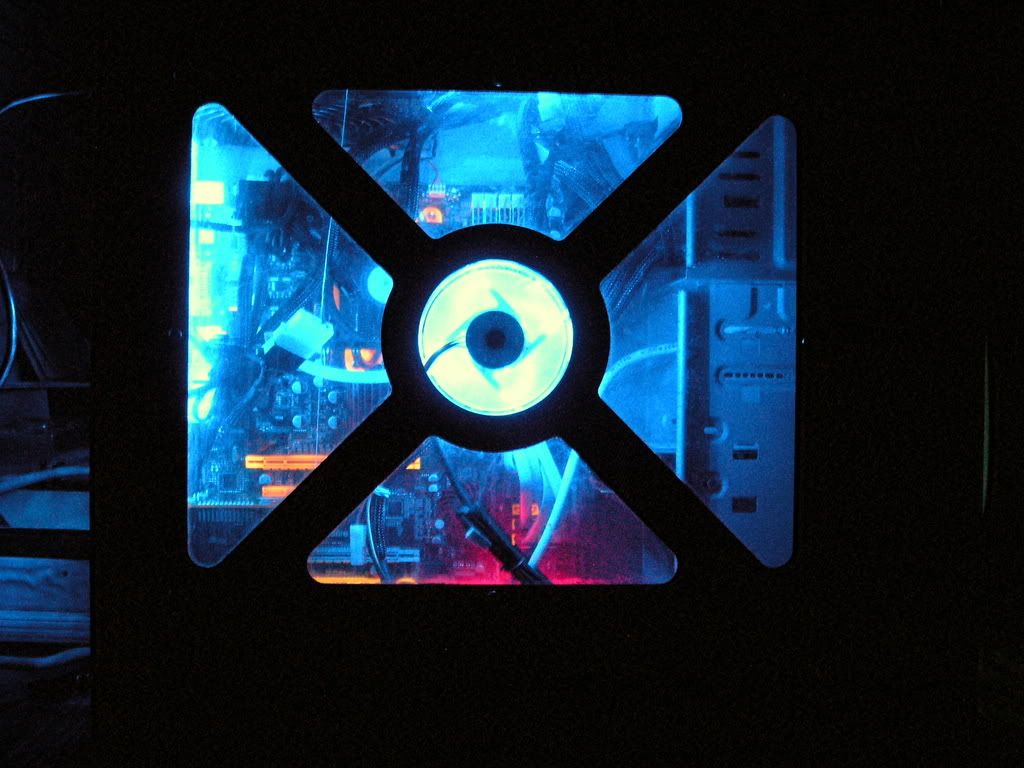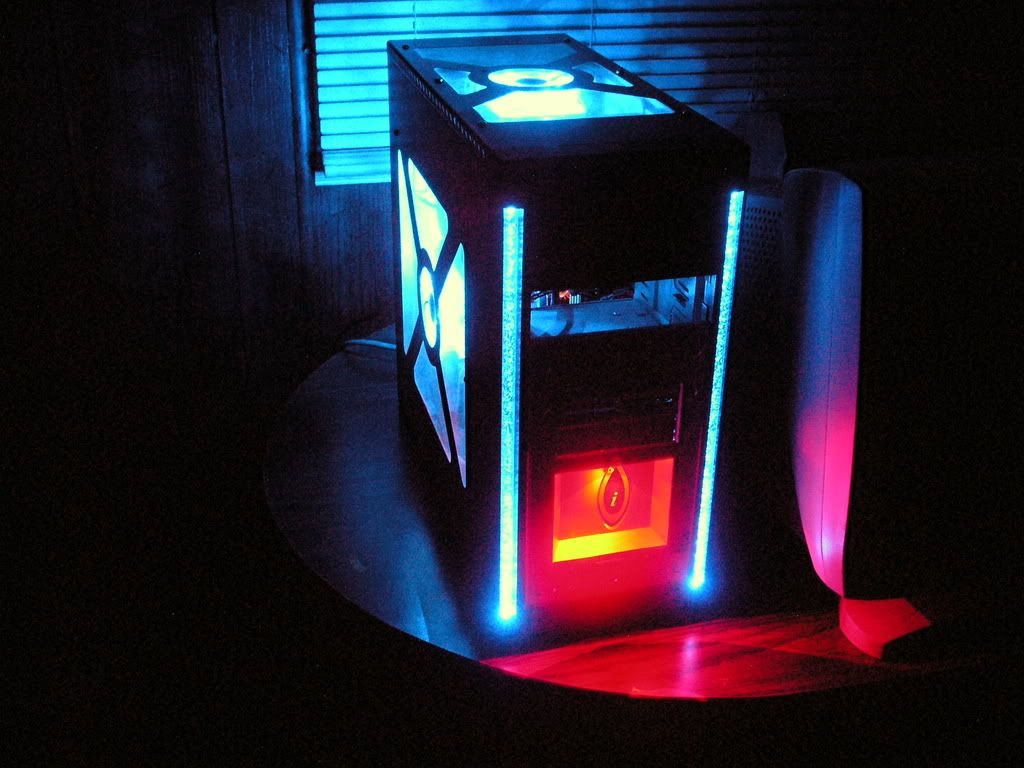 Fast Forward to August 2010.
My fiancee was in need of a computer, and figured this would be a good time to upgrade mine as well. Needless to say she got most of my used parts for machine, which was perfect for what she needed it for.
Specs at this point -
Asus M4A785TD-V EVO
Phenom II x4 955 3.2Ghz - Thermaltake V1 cooler
16GB G.Skill DDR3 1333
EVGA GTS-250 GPU
Scythe 6 channel fan controller
2 - Western Digital Caviar Black 640GB in Raid 0
PSU- Same
23" Acer LCD + 24" Samsung LED LCD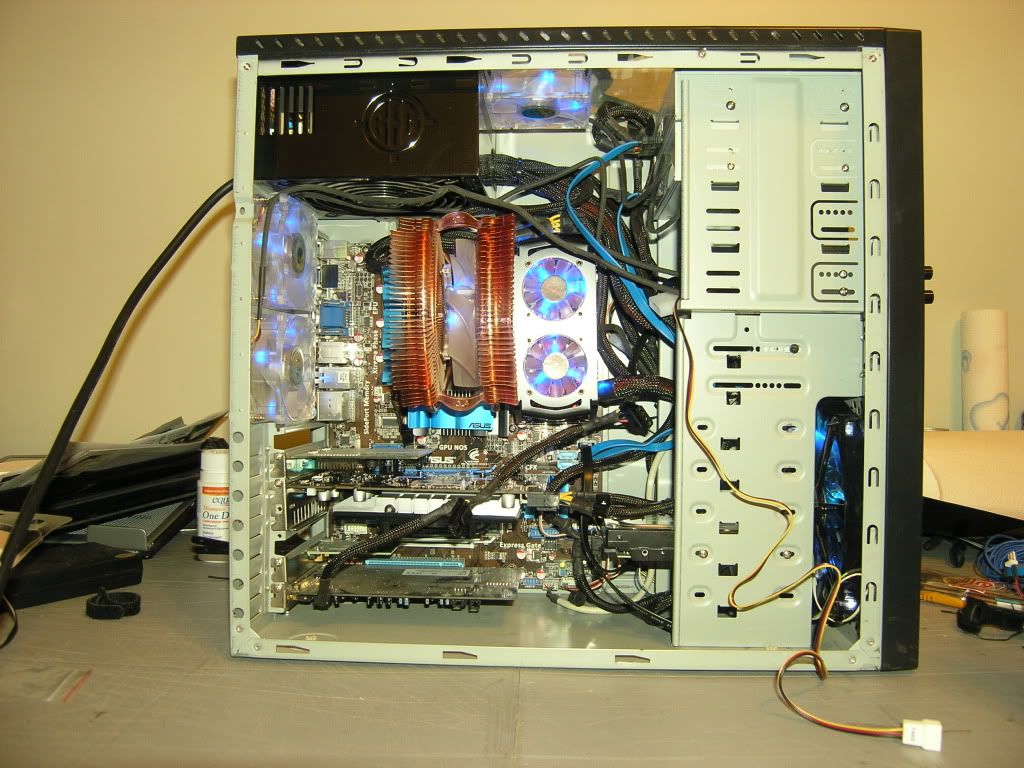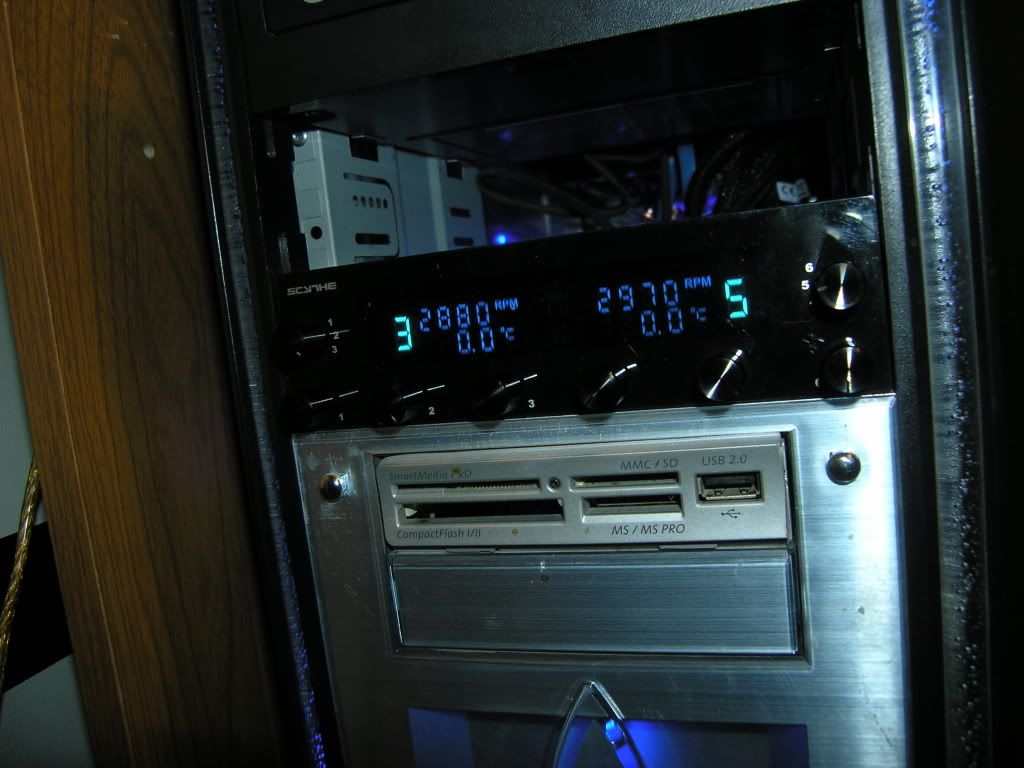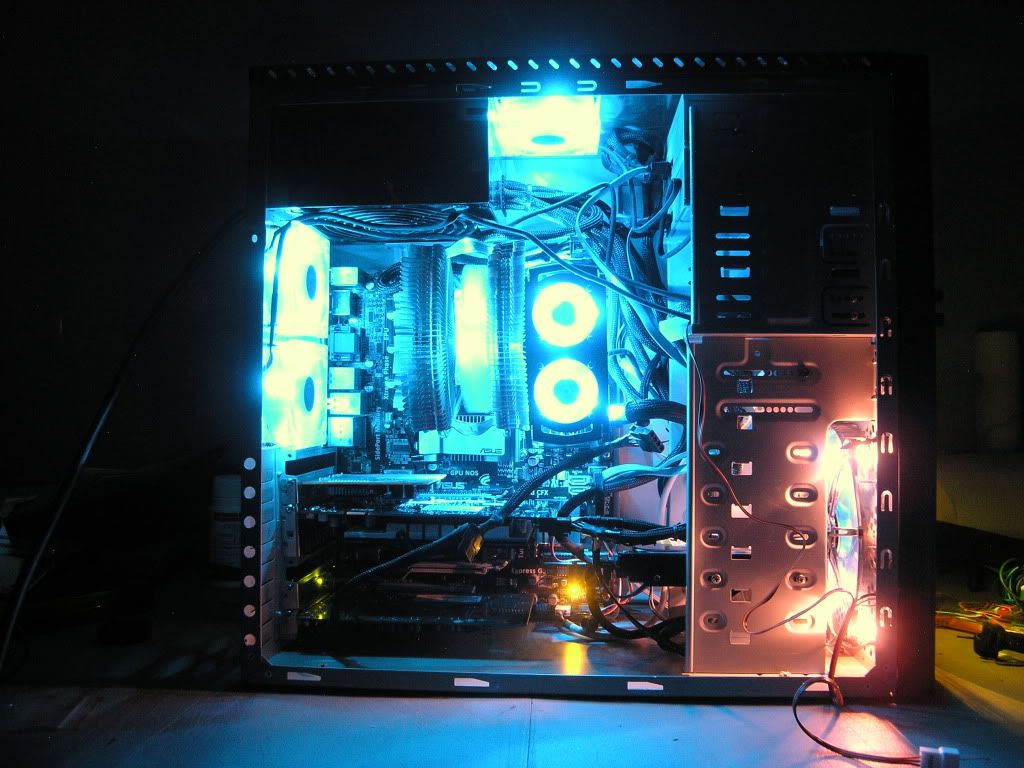 February '11
I had just bought my NZXT Phantom and migrated all of my parts into it, along with quite a few more upgrades over the next few months. I was just going to sell everything off, but decided to re-vamp this case, and build myself a spare machine. I was never really a fan of the color changing LED on the front panel, and it needed a little bit better air flow from the front. I was also not a fan of the light grey color of the interior of case. So I took care of those problems.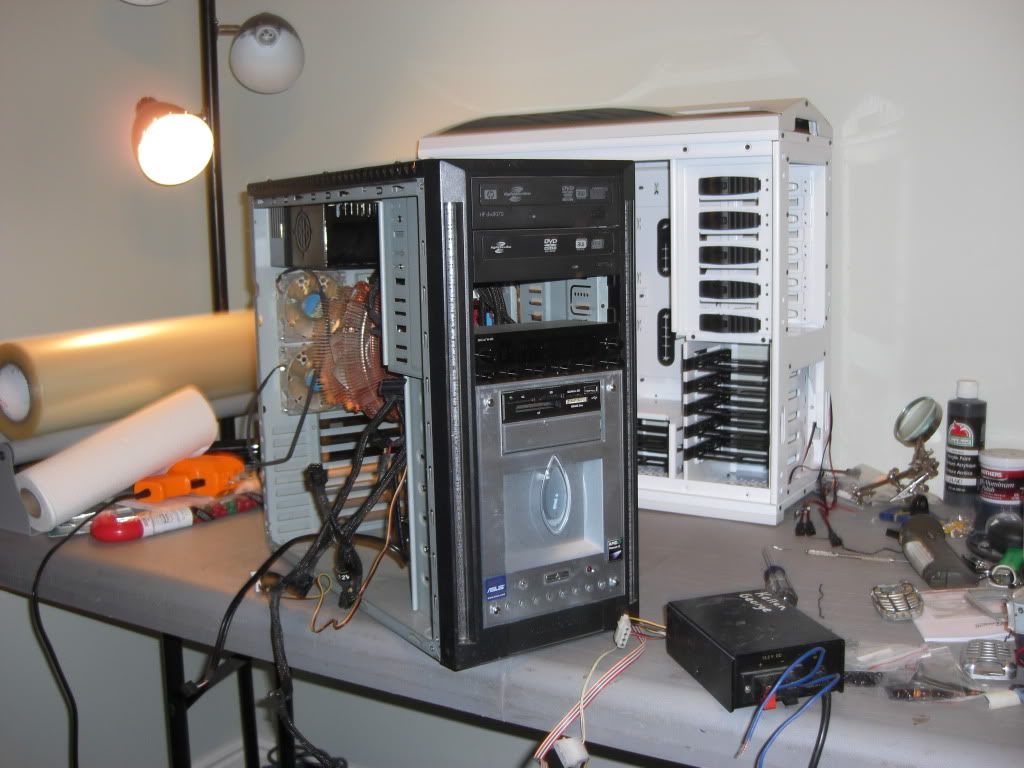 Parts cleared out besides my HDD's
All Panels removed
Rivets removed, Sand Blasted ready for painting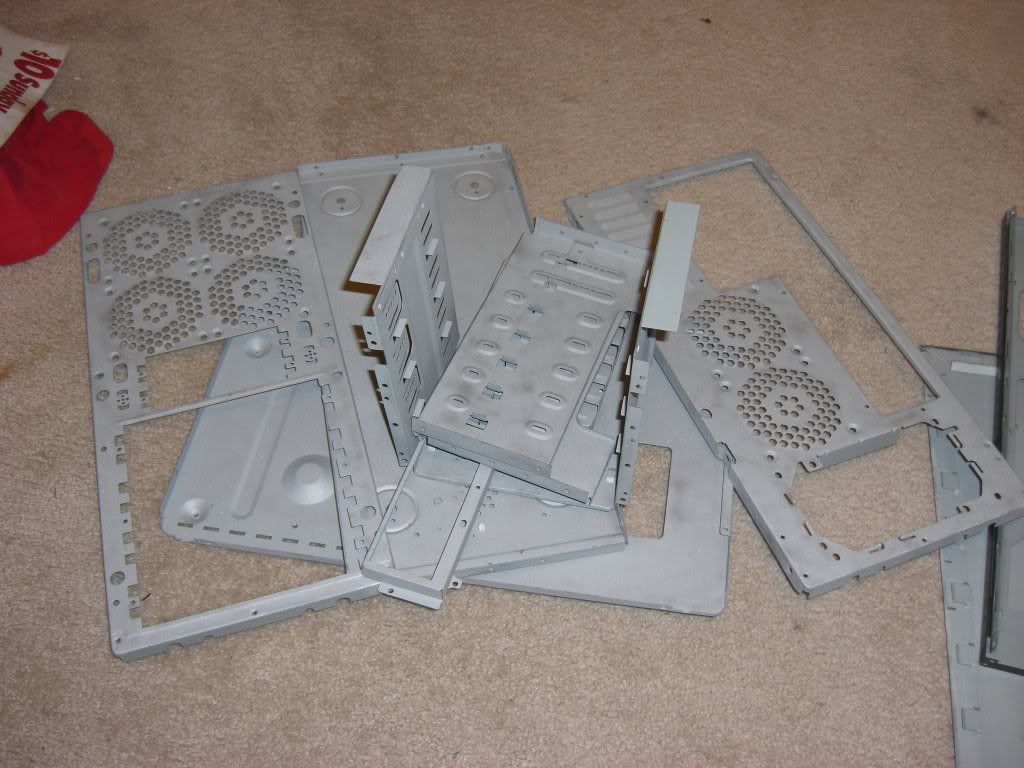 Front Panel in its original state
Made a filler for the front panel with my vinyl cutter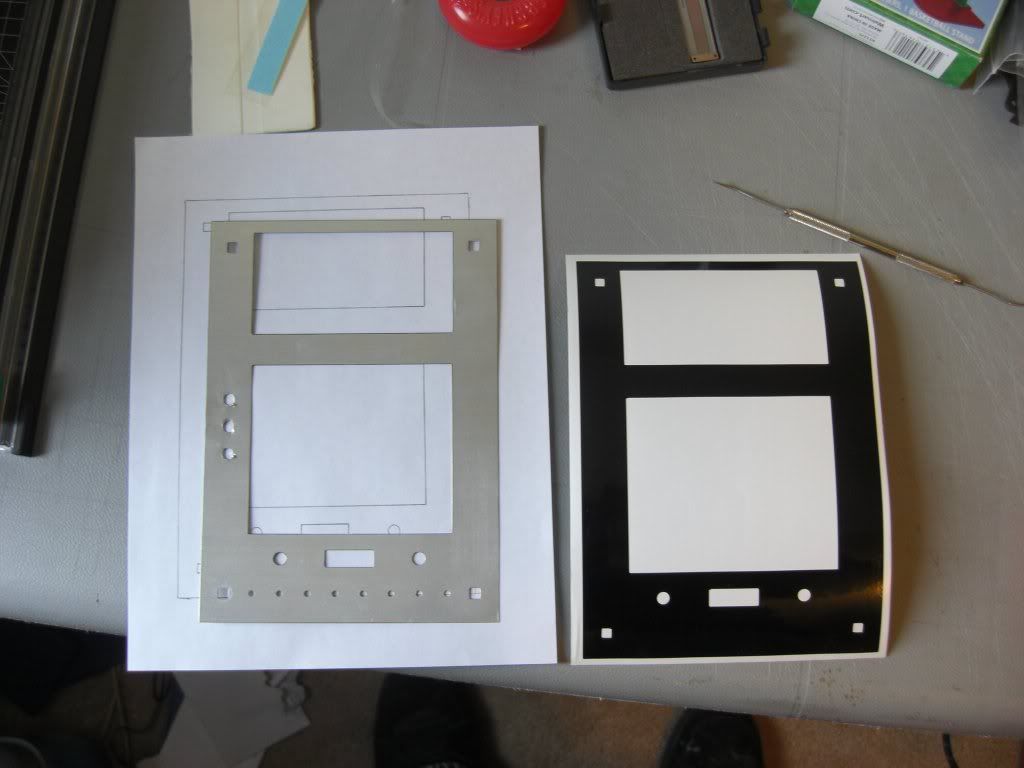 Filler installed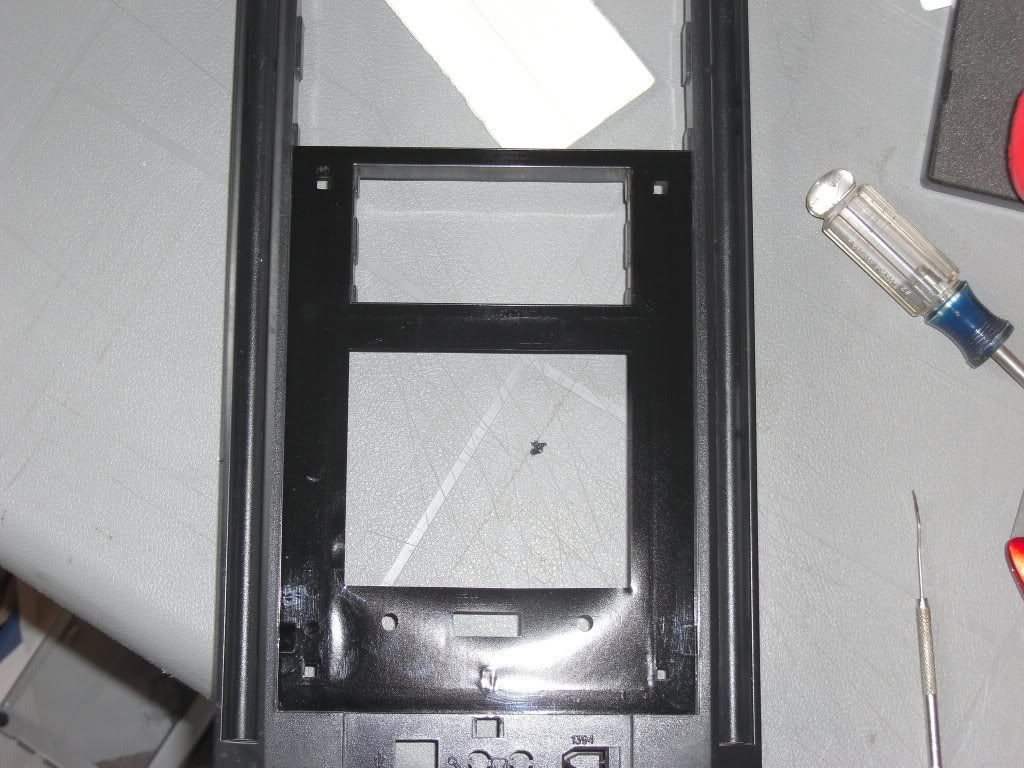 Template for mesh(old, cheap, laptop holder)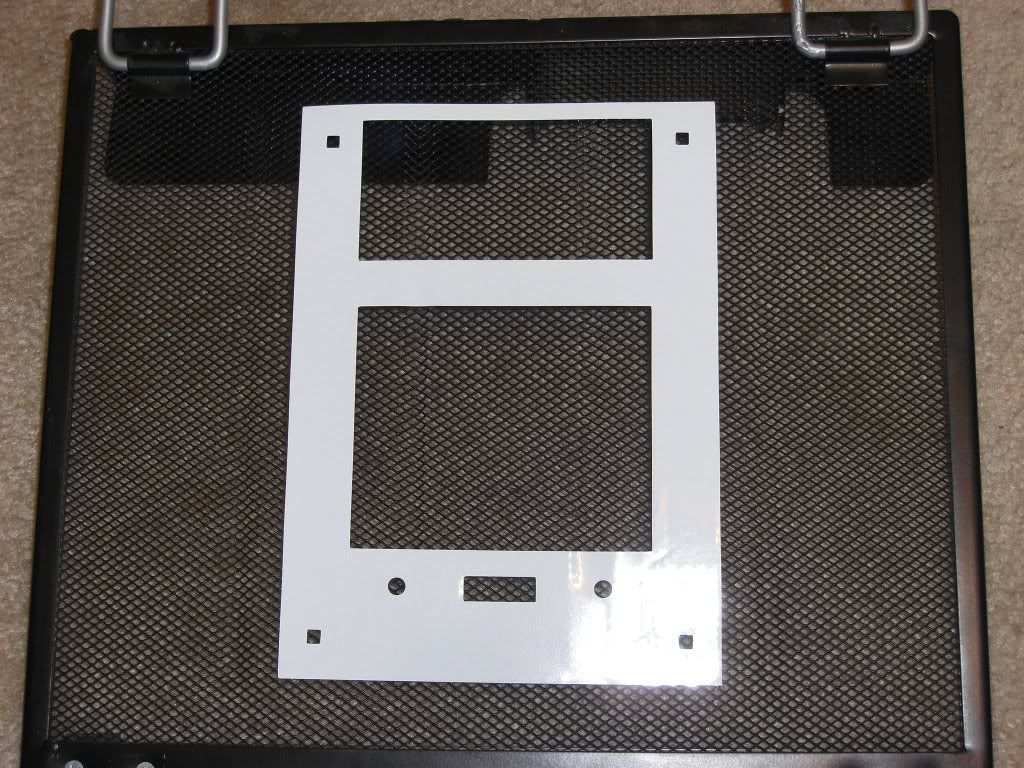 Mesh, and old LED light box cut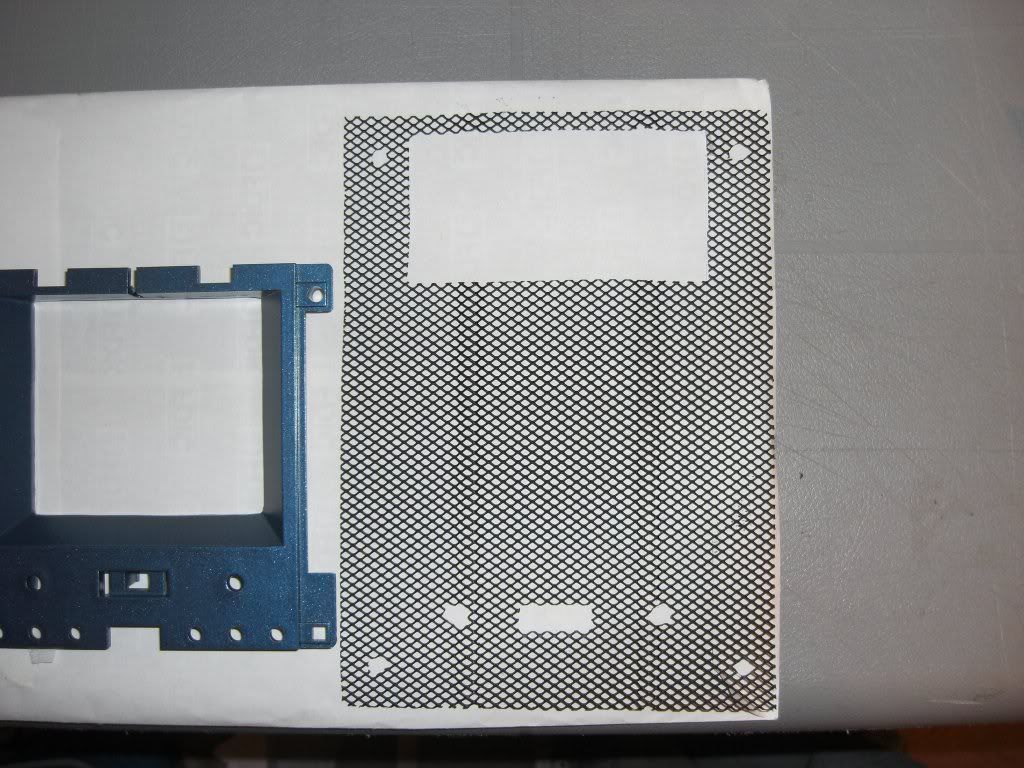 Front Panel reassembled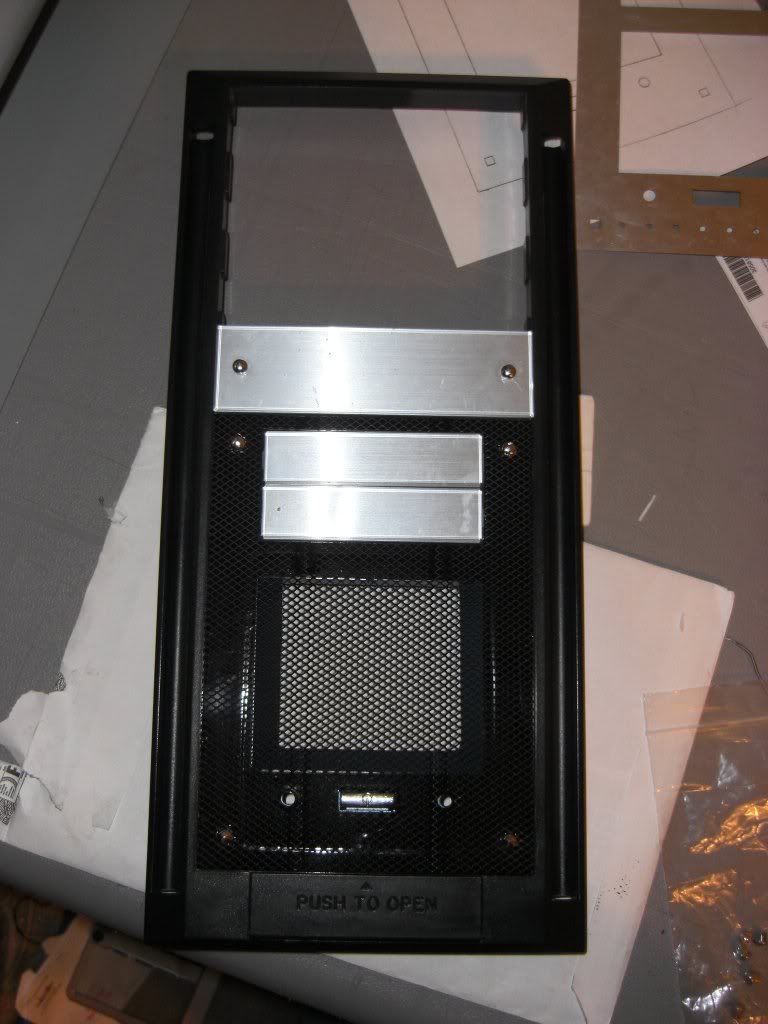 Case Painted and reassembled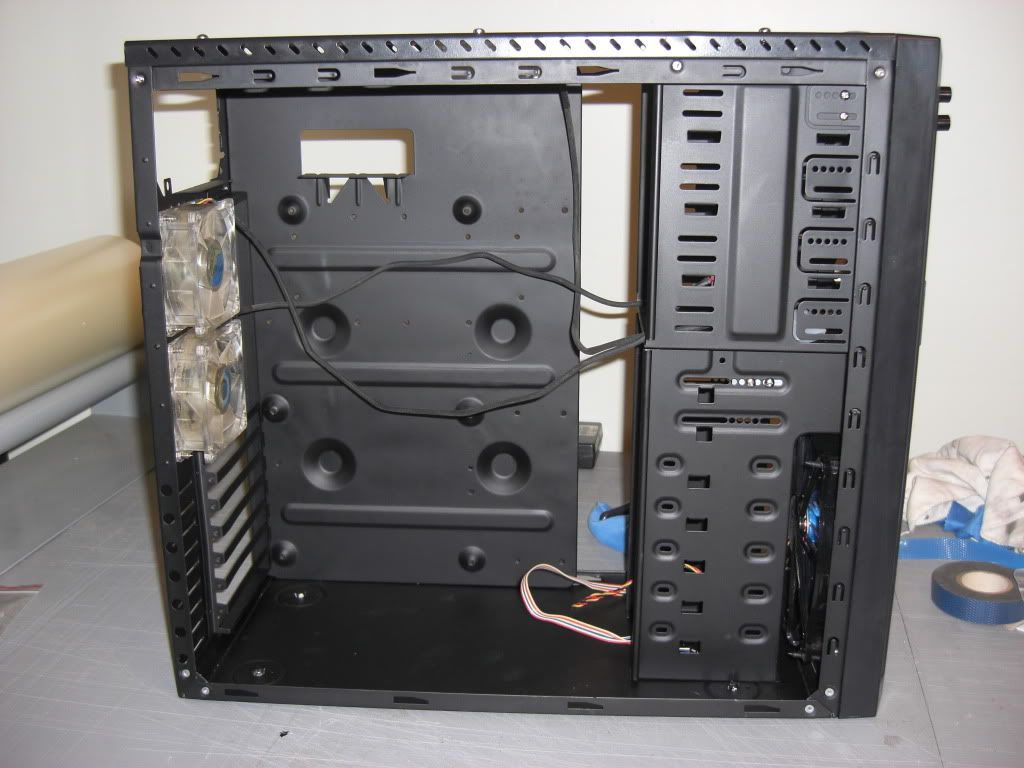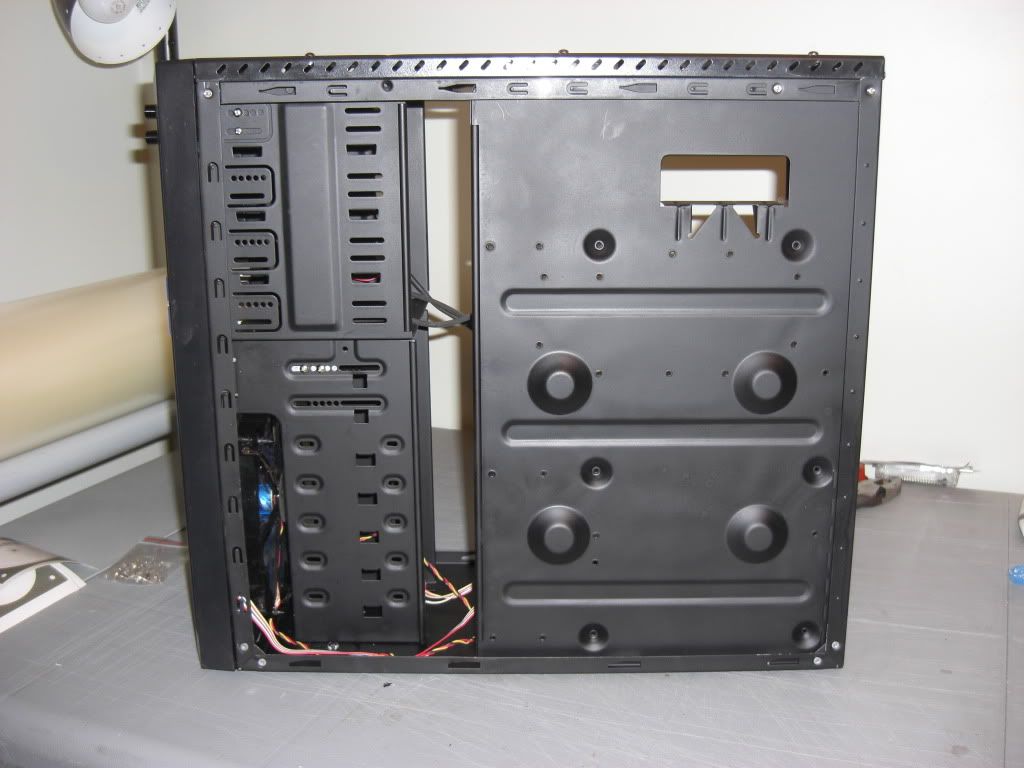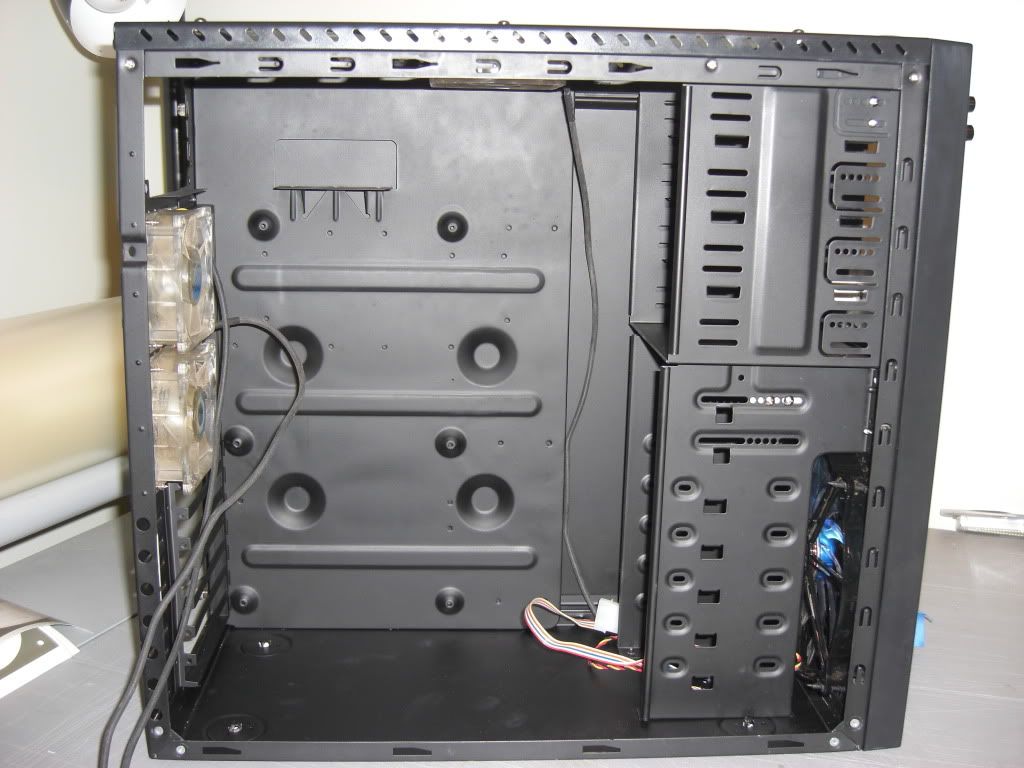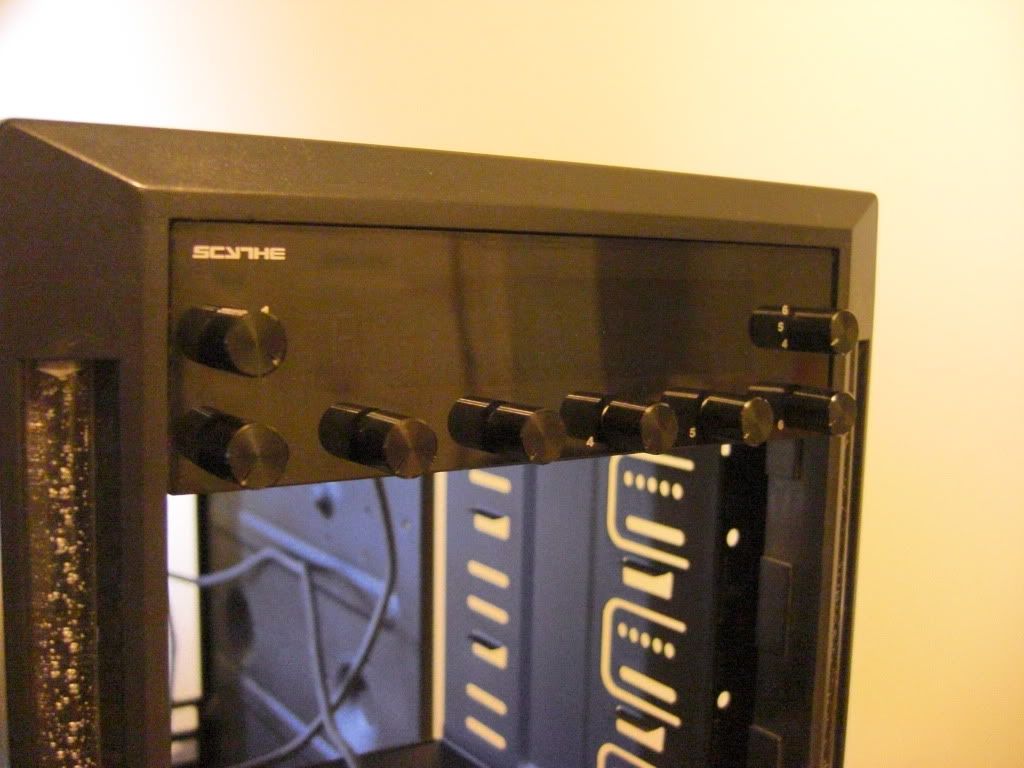 Everything re-installed and running
New Specs
Asus M4A785-M Micro ATX
AMD Athlon 64 x2 6000+ 3.1Ghz - Thermaltake V1(not pictured yet)
OCZ Fatal1ty Edition DDR 800
EVGA GTS-250(Not pictured yet)
BFG Tech 800w PSU
Western Digital Caviar Black 640GB
Scyth 6 channel fan controller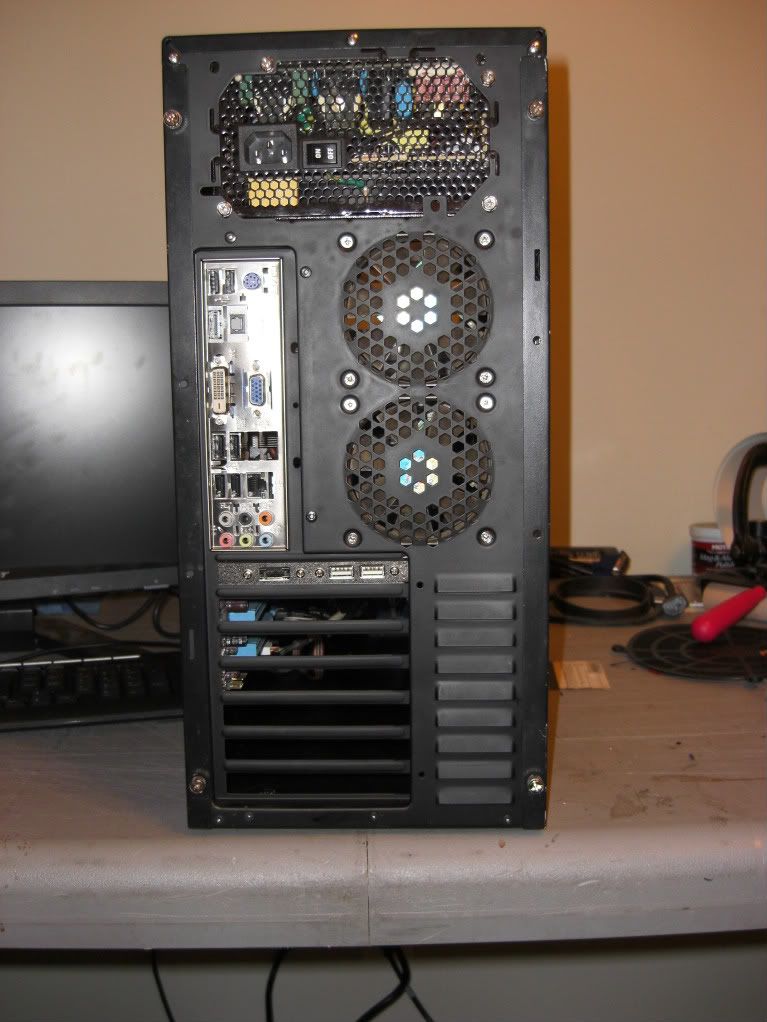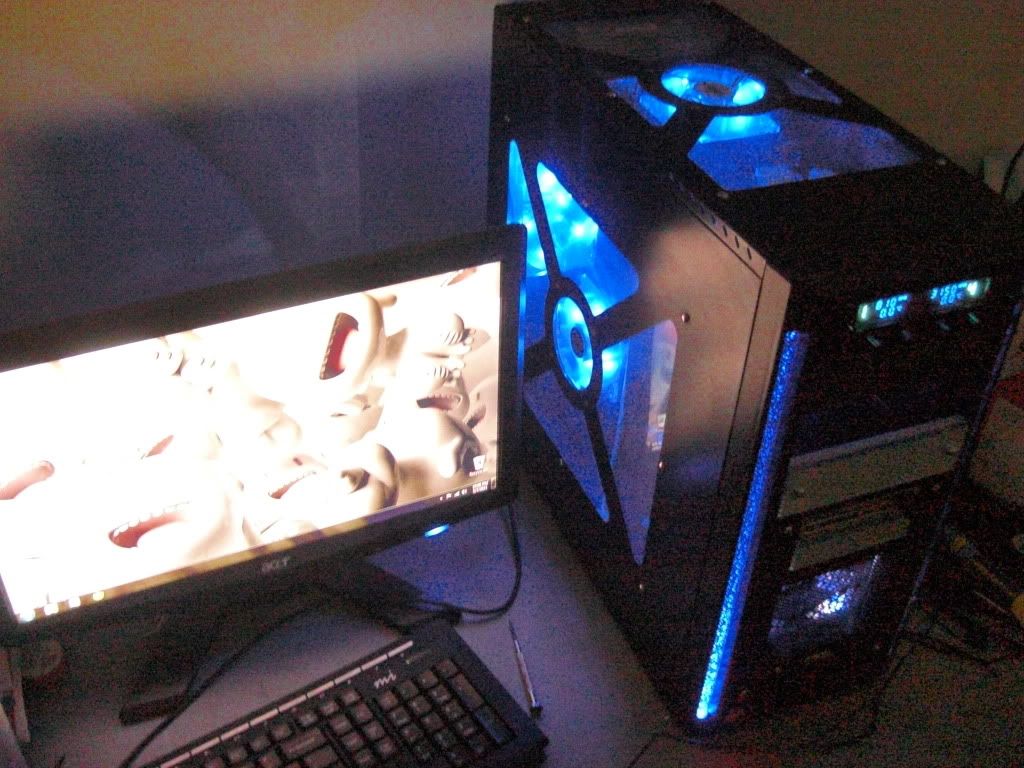 Thanks for checking out my build, let me know what you think. I'll eventually get my Phantom build posted as well, but need to get some more pics taken of it before I do.