hey there guys!.. I just joined this forum.. but have been using it for years to read up on stuff.. but since the last year I have gotten HEAVILY into upgrading my PC and such.. I never had a whole lot of extra cash till recently but my current build is
Corsair Carbide 400R
CPU: AMD FX-6300 Vishera
MB: Gigabyte GA990FXA-UD3
RAM: 8Gb Patriot "viper"
GPU: MSI Twin Frozr 760 SC edition
PSU: Corsair TX750M
Corsair AIO H100i
1x 500Gb HDD and 1x 3TB HDD
but as I have gotten bored and dont want to spend a ton of more money at the moment to upgrade further, I decided I went go after the case and mod it.. I ordered the side panel from a 500R so I could pop out the mesh and replace with an acrylic window.. while I've been waiting for it to arrive.. I did this!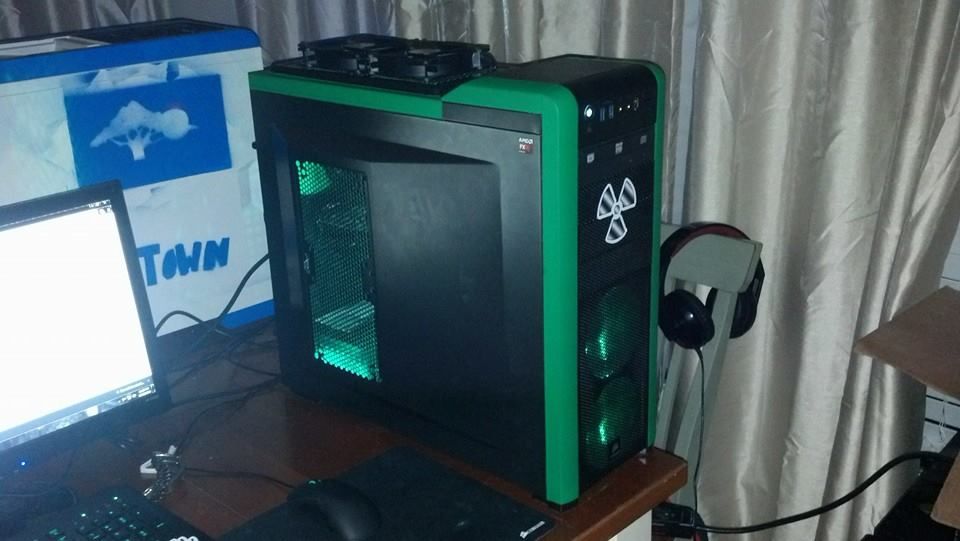 If you cant tell.. the case didnt come with the flourecent green trimming.. lol what Y'all think?:
Edited by OdinValk - 12/30/13 at 9:32pm