I know I've been guilty of thinking extreme overclockers had it too easy for their results, but I completely take that back now I've gotten into it. The hours that go into motherboard preparation , the cost of LN2 ($150 to fill my dewar up) and dealing with every finicky thing when something goes wrong all makes for a fun and at times frustrating experience. This was an easy way to see just how much I enjoyed benching as a hobby, anything else that required this amount of effort would have been immediately tossed to the side, but no matter what this throws at me, I just keep going.
I'll use this post to show my setup and then post up my latest results (less than impressive I'm afraid, but it's all a learning curve at this point)
Here's the gear I'll be using:
EP45T-UD3P
Various 775 Chips
2 sets of 2x2GB GSKill Trident DDR3 rated @ 2000mhz 9-9-9-27 1.6v
Geforce 210
Corsair HX750 Modular PSU
Now onto pics of my setup:
Here's how my board looked after I'd finished testing a few things with air. I'd removed majority of the insulation, but didn't bother to clean it up too much.
I had already covered the entire board in nailpolish, so I just had to apply the kneading eraser.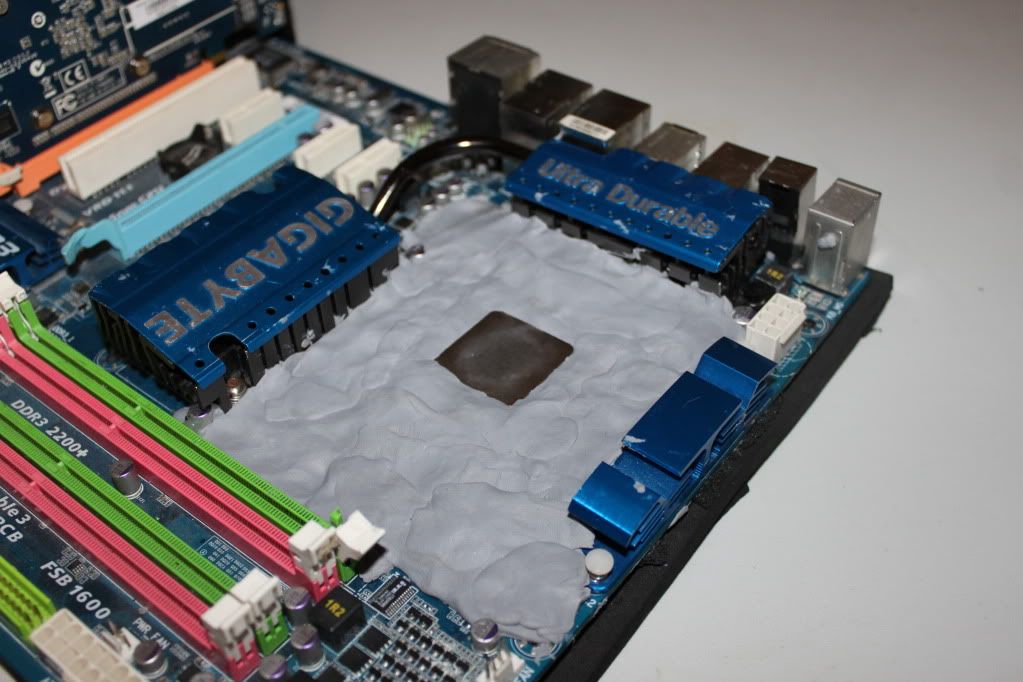 Then I lay down a piece of foam. Not nicely cut or anything, but it gets the job done. I'm not looking to win beauty awards afterall
Some paper towel inbetween to soak up anything that manages to get through. I had applied the TIM at this point aswell.
Now it's time for the second foam pad and to seat the pot.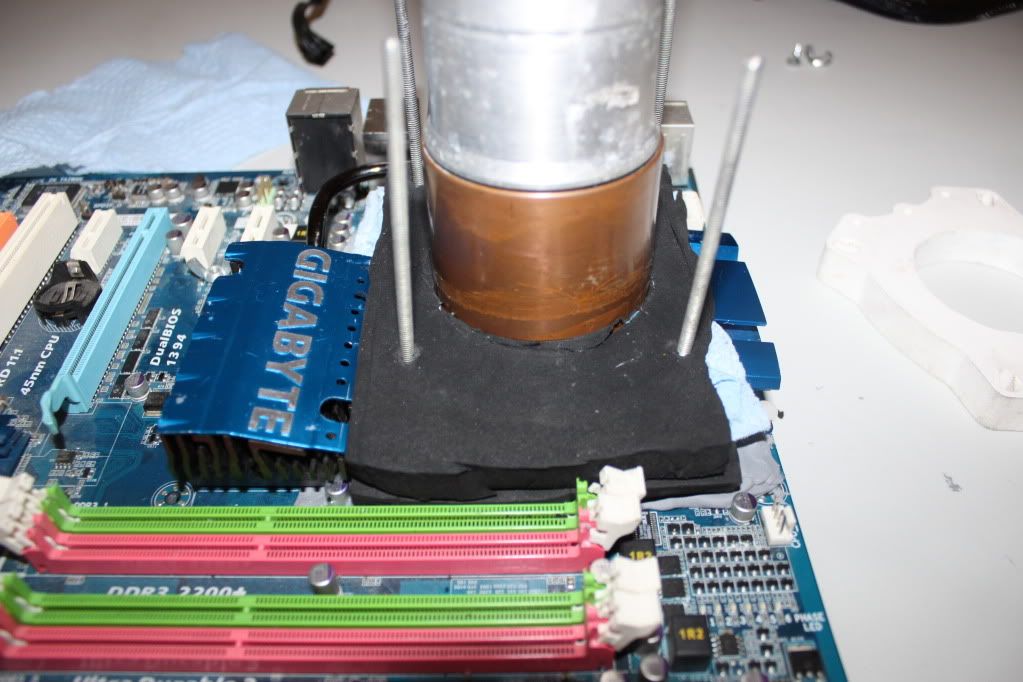 A few wingnuts, some tube insulation and paper towels later and we have this. So ugly it just has to be beautiful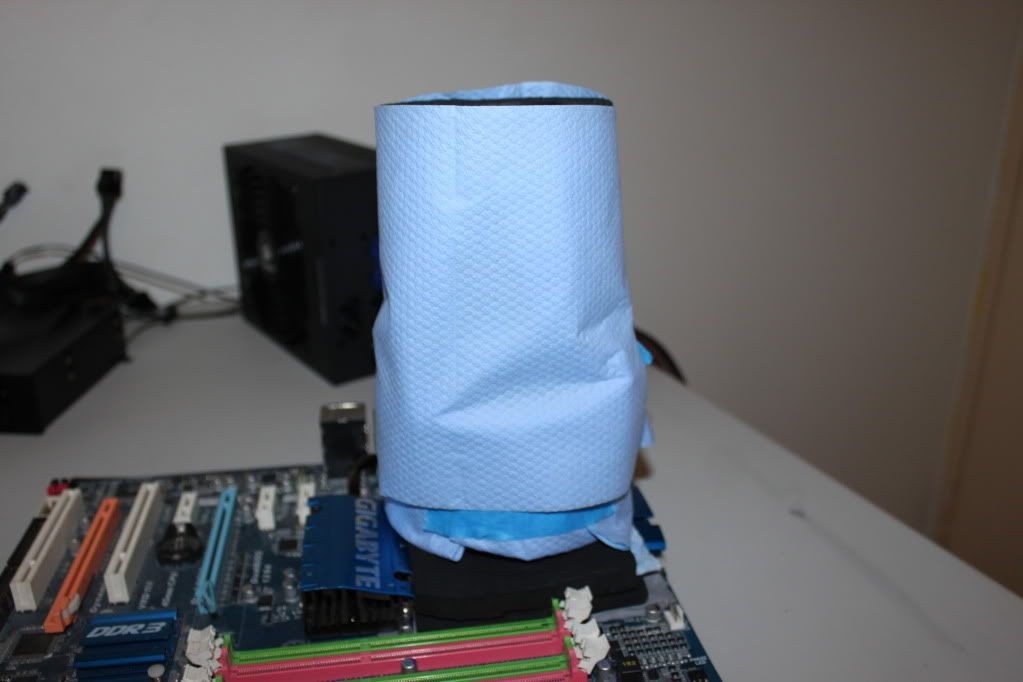 And here's the whole desk, ready to go.
That whole process takes me around an hour. I also insulate the back of the motherboard, which isn't shown in the images, but it's pretty much the same thing. Nail polish > kneading eraser > foam pad > paper towels > backplate.
Here's a couple of my better action shots: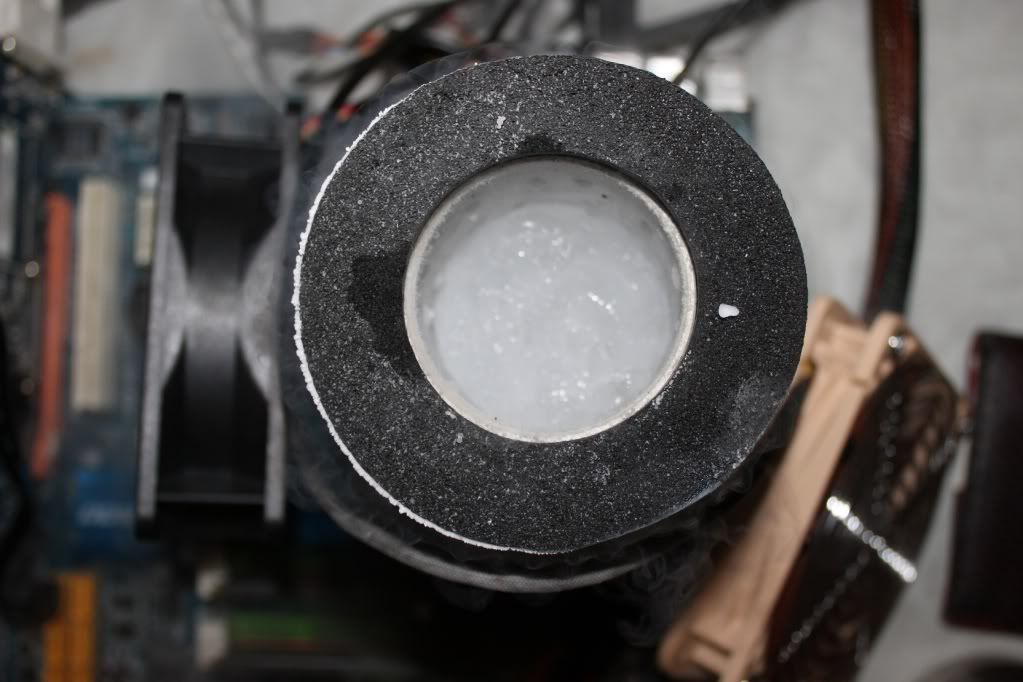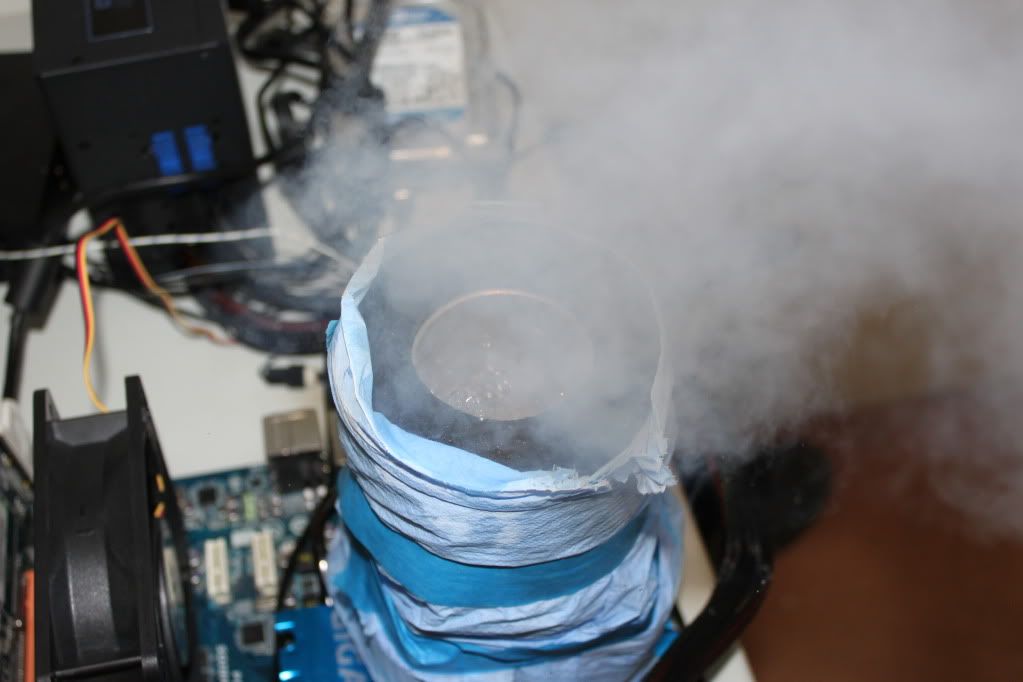 Now onto the benching and (hopefully) awesome results
Edited by jjjc_93 - 9/18/11 at 12:34am