well i am tired of the speakers we are using now for the tv as they're more or less shot from abuse when i was young. so i have decided to build some new ones.
here's the plan i got a pair of Aurasound NS3-193-8A and NT1-204-8D on the way and all the other stuff that is going to be needed to build these. the dimensions are going to be 10"h x 5.5"w x 7"d with a 1"d x 4.75" port. the box is going to be constructed from 3/4" mdf and the baffle is a 1" hard wood(don't know what one yet). i plan on painting the box black while having the hard wood baffle clear or stained.
i am going to be using a Linkwitz-Riley 2-way crossover at around 3800hz. the tweeter is getting a 2.2uf cap and a .67mH inducer and a L-pad with 4.5ohm and 6.5ohm resisters. while the full-range woofer is getting a 2.7uf cap and a .67mH inducer.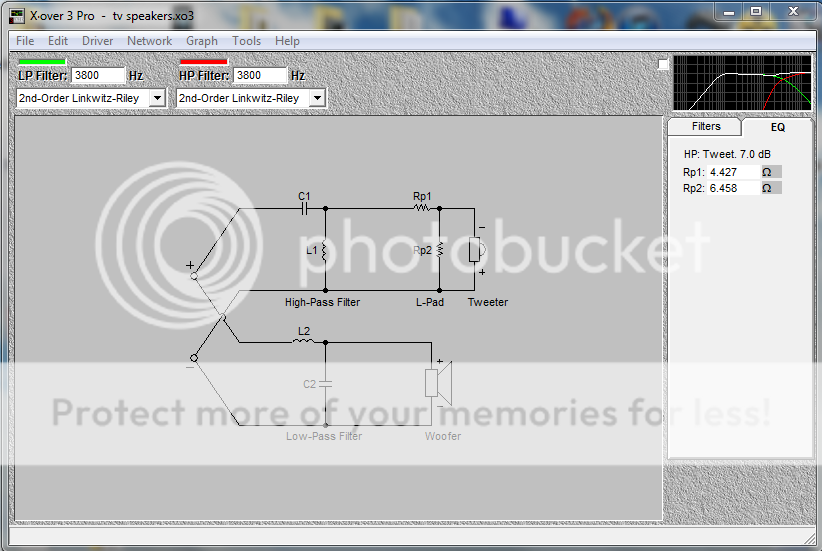 Edited by bobfig - 9/24/11 at 9:12am