"Untitled Build"
Just getting started, but basically this will be a transfer of my sig rig into a DD Water Box EATX, but air cooled (for now).
The goal of this project is to get the build as clean as I can get it as it will all be visible.
Getting Started: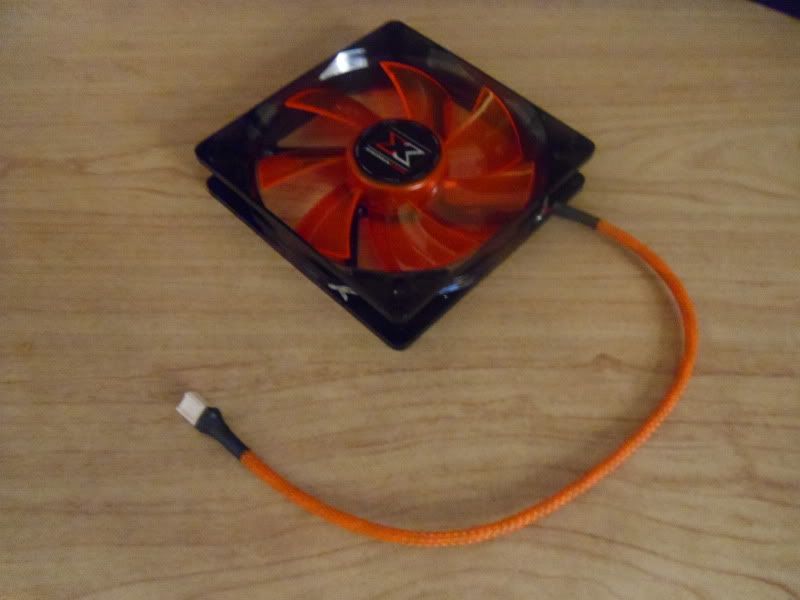 Update: 9/28/2011 Everything else:
Tinted the lower half of the front, back and both sides
Layed out and ready for reassembly: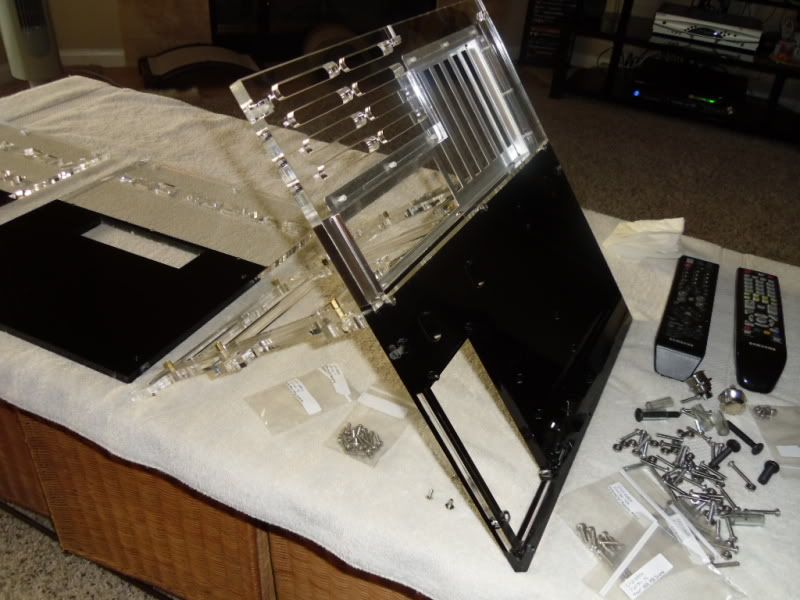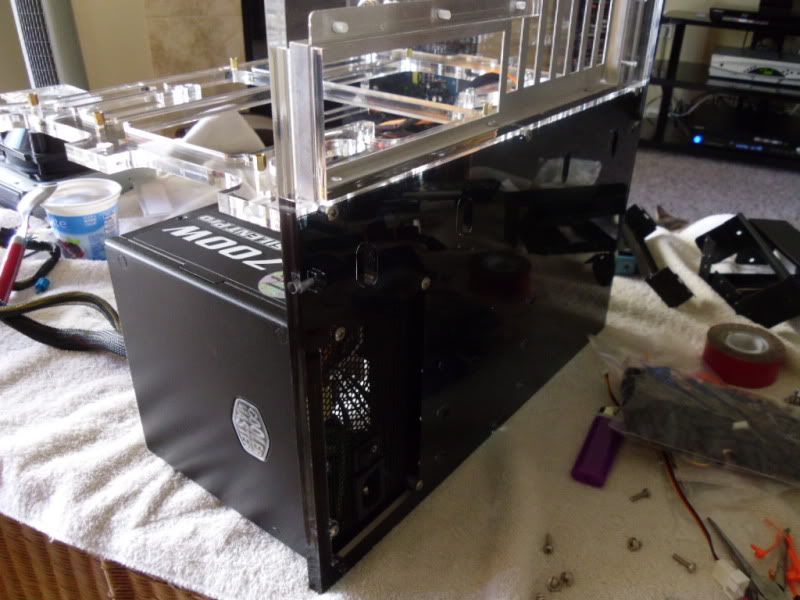 Ran into a little problem - cooler doesn't even come close to clearing. Fixxed with 1" of clear tubing and longer screws for the lid.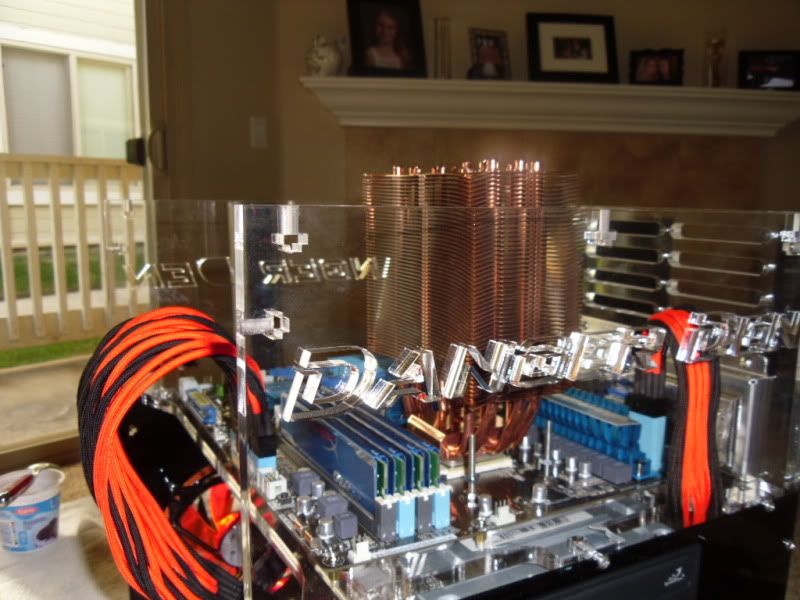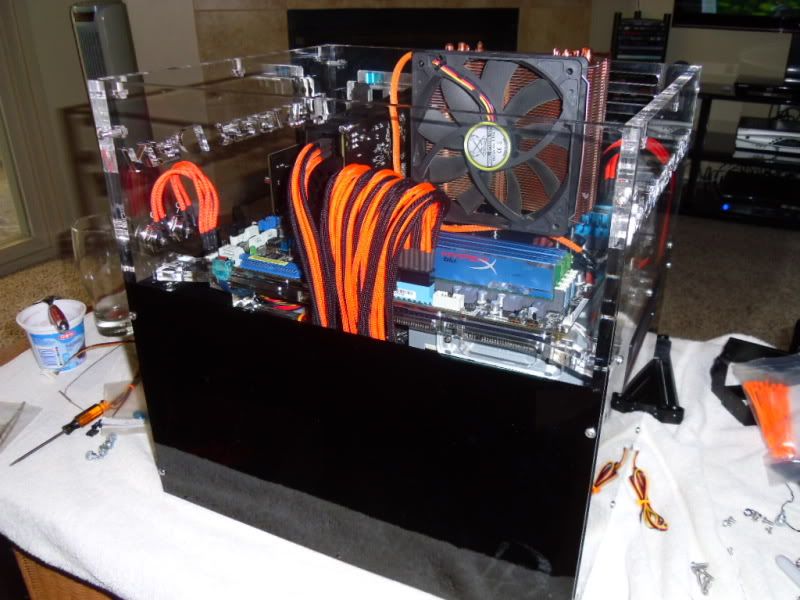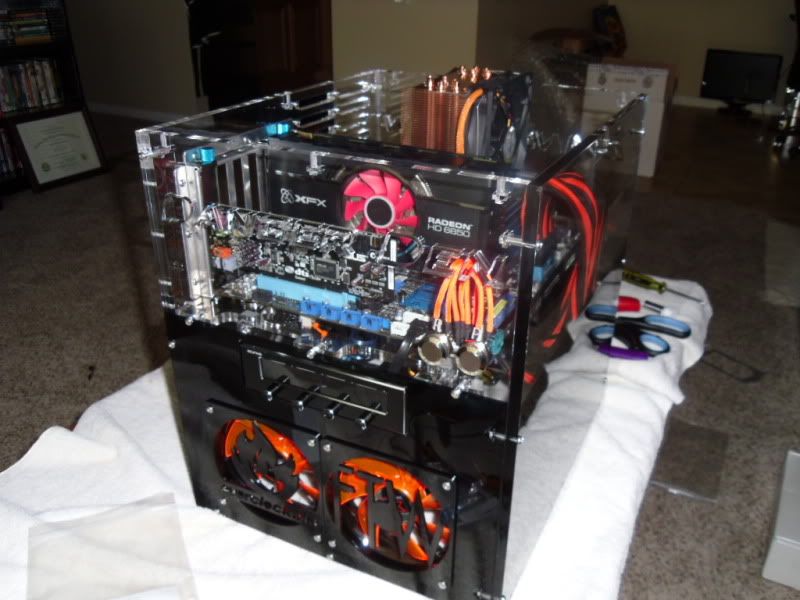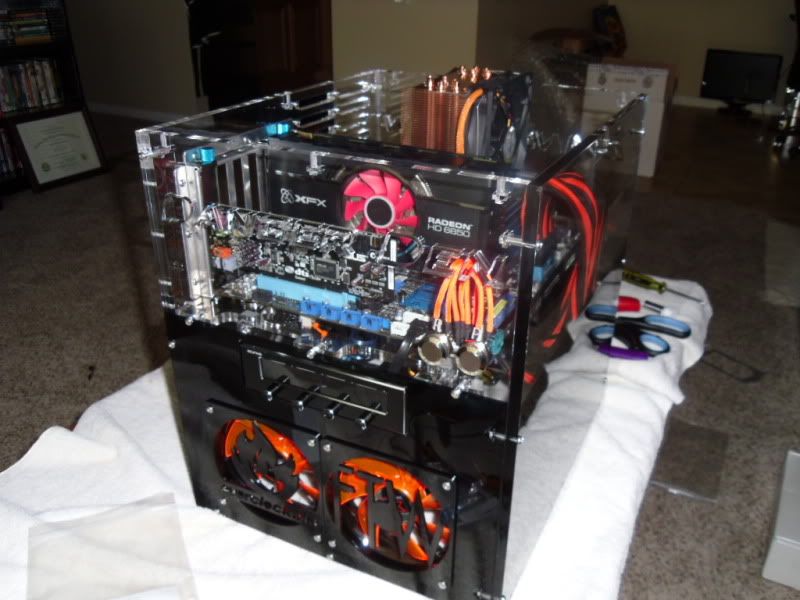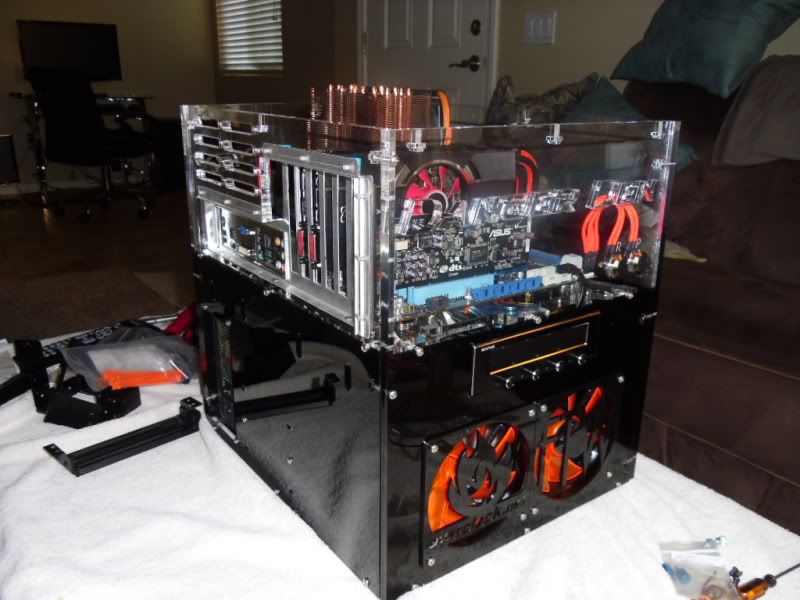 FTWpc AM3 mount kit: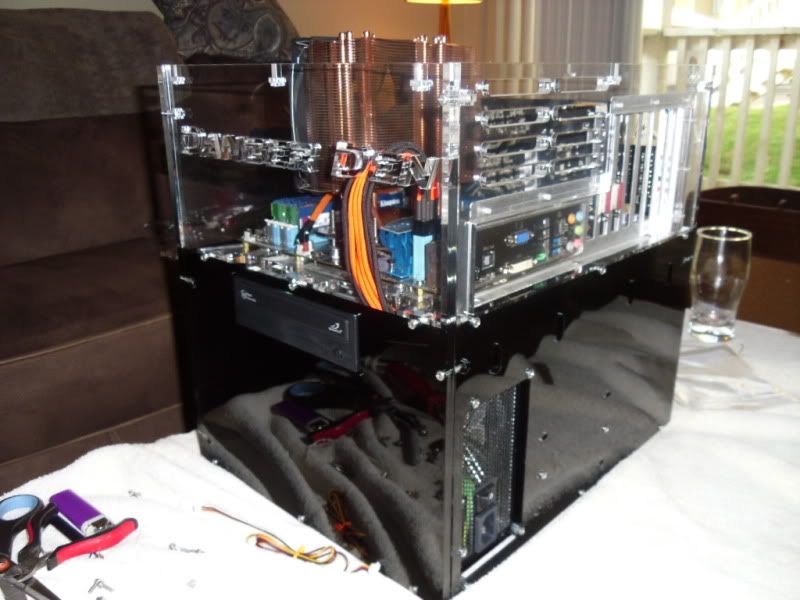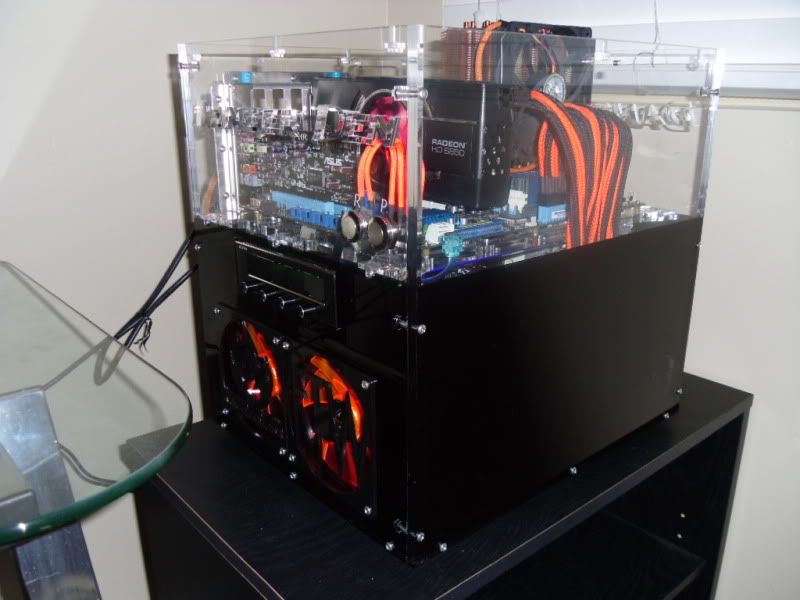 Edited by Badwrench - 9/28/11 at 6:52pm