I decided to max out my CPU/mobo combo. I think the results are decent and the amount of voltage to get there was excessive.
I could barely boot to the OS with 21 x 210 and it wouldn't boot into Windows with 213 or higher. I didn't try any in between 210 and 213. My CPU voltage was just over 1.5V and QPI was just under 1.5V.
I updated my BIOS and I'm now able to use the x21 CPU CLK MULTIPLIER with speedstep and C-states turned off. Here are the pics!
http://s827.photobucket.com/albums/z...t=Newbuild.jpg
http://i827.photobucket.com/albums/z...PU/BigRun2.jpg
http://s827.photobucket.com/albums/z...44validate.jpg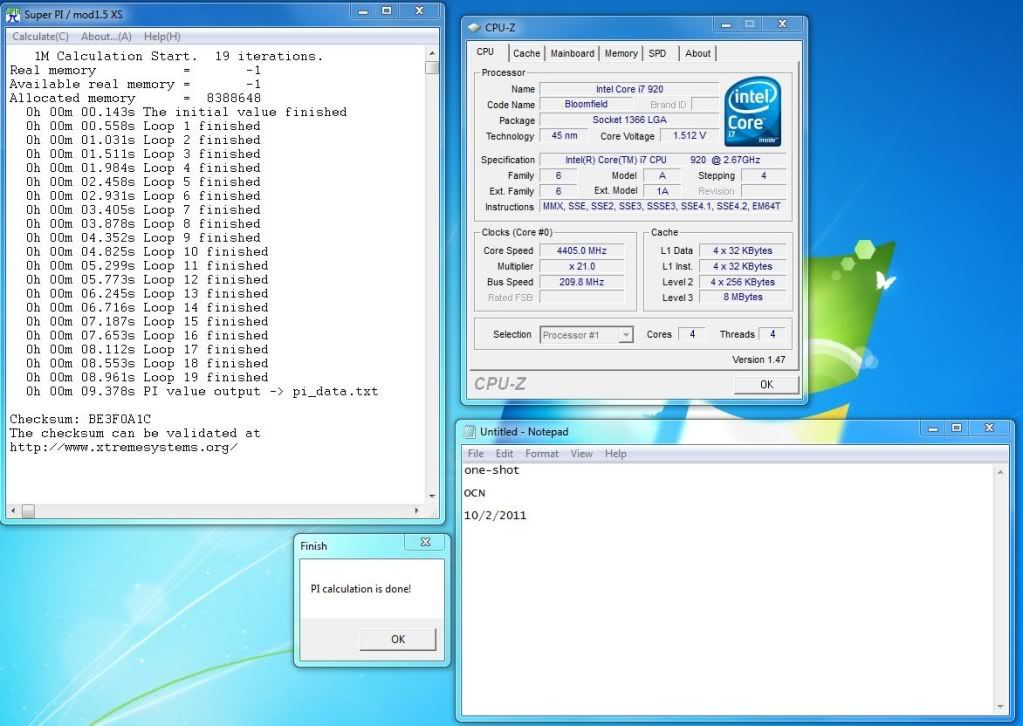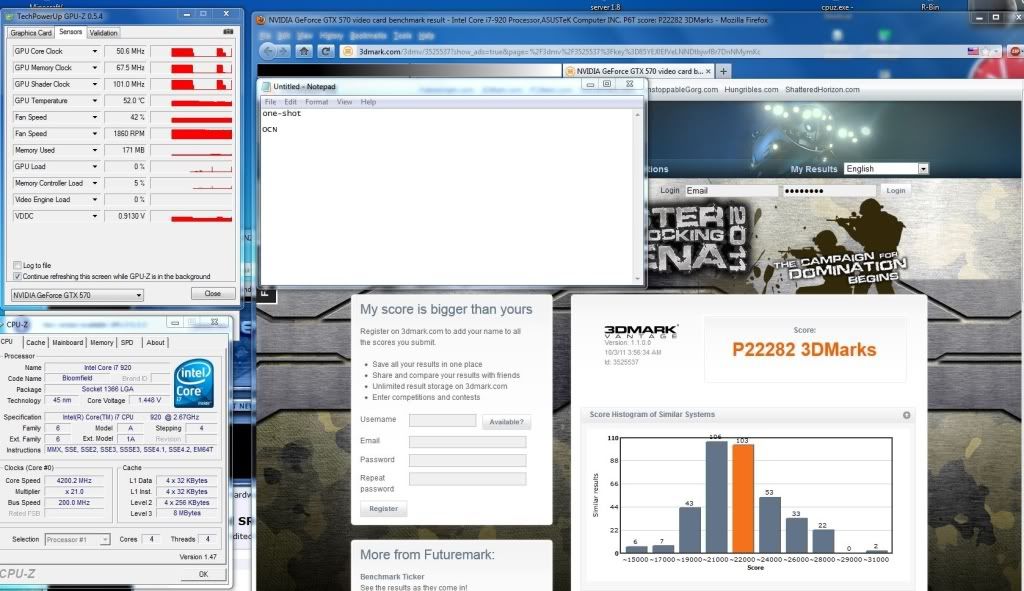 Edited by one-shot - 10/4/11 at 1:51am