Quote:
While most of the recent focus has been whether or not the next iPhone will have a dramatic external redesign, one feature that seems to be universally agreed on is that the new iPhone will incorporate the much faster dual-core A5 processor, which also houses a much faster graphics processing unit (GPU).

The A5 was first introduced in the iPad 2 in March. At the time, Apple said the iPad 2 had up to nine times the graphics performance as the original A4-powered iPad.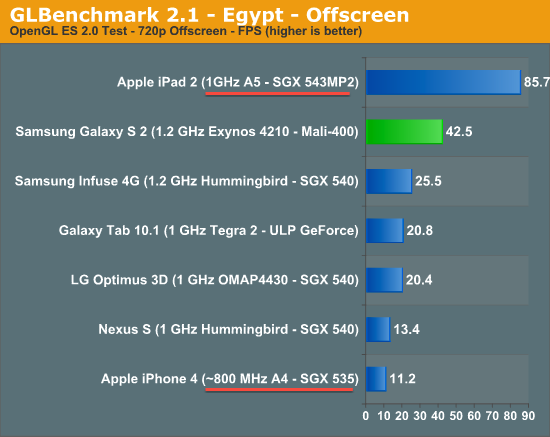 Source
Here's to hoping that Apple uses the MP2 and not just a single SGX543 in the iPhone 5. These mobile chips are getting pretty powerful, I like the way this is going.